The Federal Bar
367 Metropolitan Ave., Brooklyn
718-388-8641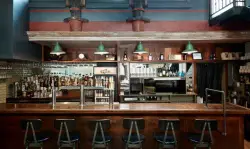 Williamsburg is the city's latest tourist mecca, and one of its newest hotspots is the Federal Bar. An offshoot of legendary live music venue the Knitting Factory, this Brooklyn carriage house is home to inventive American food, cocktails, and a hyper-local beer list not available in any other Williamsburg restaurant.
Step into the warm interior and you'll know right off you're in Brooklyn. The floor is a repurposed basketball court and the bar takes light from a gigantic vintage globe. You'll catch Prohibition Era vibes from the historic cash registers, deposit boxes, and vintage furniture.
Chef Brendon Doyle starts with traditional home cooking and takes it in imaginative directions. His kitchen experiments with locally sourced, seasonal ingredients, an approach that matches up with an ambitious cocktail program. Of course, it may be hard to resist the beer list, which runs 14 strong, most sourced from the boroughs of New York City. The bar's selection of exclusive, small-batch brews can't be found anywhere else.
Look for dinner creativity like chicken wings in Chinese barbecue sauce with watermelon and herb salad or braised pork shank with sweet and sour peppers and a stone fruit slaw. (Come back on the weekend for a killer brunch.)
"There's a certain whimsy to the way I create dishes, and I work to try and create dishes that are not part of a typical culinary combination," says Doyle. "It's a fun way to approach something that too many people take too seriously."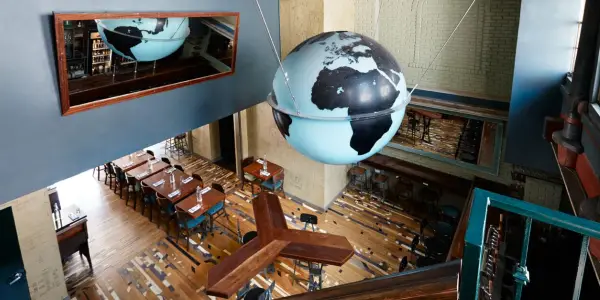 Image: Black & Steil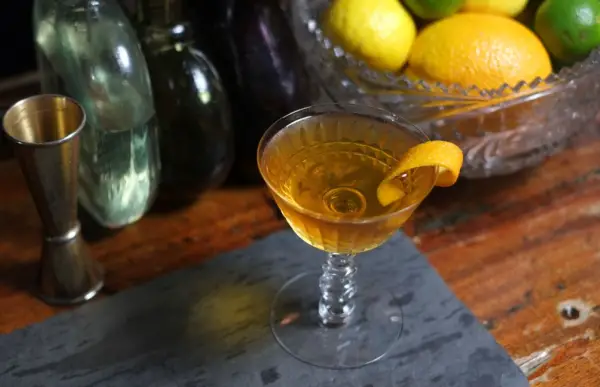 Image: Darren Irwin
Looking for Group Booking ?
Got a group headed to New York? City Guide provides free expert planning assistance and buying services-just complete the quick form below.