Inside Scoop: Ninja New York
You didn't see this one coming. Ninja, the toughest reservation to get in Akasaka, Tokyo, has established an American beachhead way downtown in Tribeca. The eye-catching Ninja is a dark, magical, mysterious catacomb of a place. Enter and find yourself in a small cave with an elevator that whisks guests up to a room populated by black-clad, masked Ninja warriors wearing sword-like daggers. One of them leads you along a winding, dimly lit passageway of draw bridges and flaming torches to a restaurant that is the recreation of an 18th-century Ninja village that took three years of planning and seven months of construction. Roaming magicians and ninjas add to the excitement of the experience, surprising guests with tricks and ingenuity.
While the signature dish at Ninja New York, an angus steak with teriyaki sauce, fried risotto, and king crab, is a must, there's much more. From spicy tuna rolls to roast chicken salad, you really can't make a wrong order at Ninja.
Ninja New York Photos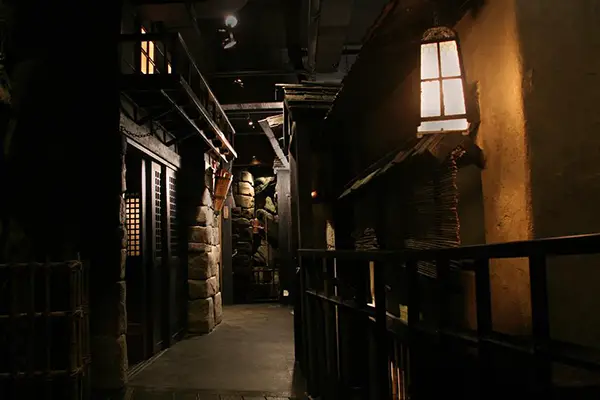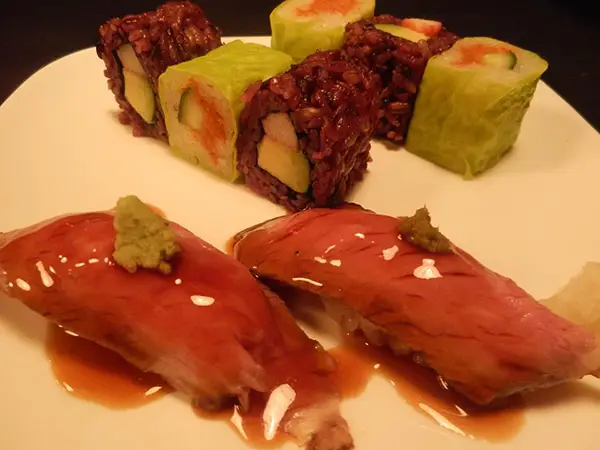 Ninja New York Video
Watch this video of guests enjoying a dining experience at Ninja New York for the first time.
Follow Ninja New York on Facebook.