Dos Caminos
825 Third Ave.
212-336-5400
Some of NYC's most popular Mexican restaurants, with ceviches, tacos, skirt steak asada, Oaxacan-style shrimp quesadillas, and fajita-style cazuelas, plus a wonderful brunch menu and guacamole made fresh to order. Other locations: The Meatpacking District - 675 Hudson St. at 14th St.; Soho - 475 West Broadway at Houston St.; 373 Park Ave. South at 27th St.
Related Articles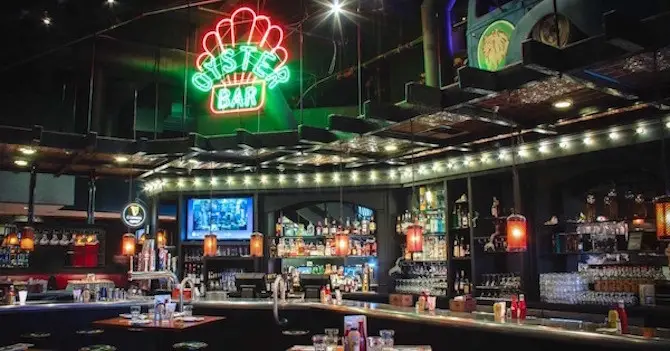 8 Times Square Bars to Visit for Happy Hour in NYC
It's no easy task to select a bar among Times Square's endless options. We've done the work for you and narrowed it down to eight great places where you can enjoy a drink and a snack. Read on for happy hour discounts, quality food and drink, and great views of the action in Times Square. Featuring Long Acre Tavern, Patrick's Oyster Bar, The Rum House, Heartland Brewery & Chophouse, and more.