Looking for what to do in New York? We've got the latest on all the goings-on in NYC, from concerts to museum exhibitions to comedy to the best in city sightseeing. Read on for our picks for the best of this week in New York City.
THE BIG EVENT
(7/21-7/22) This year's OZY Fest at Rumsey Playfield in Central Park brings two days of a "SXSW-meets-Coachella" music fest, party, and conversation. Among the cultural heavyweights appearing this year are Alex Rodriguez, Michelle Wolf, Chelsea Handler, Martha Stewart, Isaac Mizrahi, Malcolm Gladwell, Common, Hillary Clinton, Padma Lakshmi, and Roxane Gay. (You'll find some good eats, too, thanks to celebrity chefs Marcus Samuelsson and Roy Choi.) ozy.com/ozyfest
PLUS
(7/19) Broadway in Bryant Park presents FREE performances from Beautiful, Anastasia, Desperate Measures and more! 12:30pm.
(7/19) Meet & Greet NY Giants Sterling Shepard at the NFL Experience Store at 2pm.
(7/19-8/9) Citi Summer in the Square. This Thursday, the Gibney Dance Company brings Dance Mobile to Union Square Park—dueling style! Yoga, sports, kids activities, live performances, and more, all day. Program continues each Thursday.
(7/22) Every Sunday on the Upper West Side you can find Grand Bazaar NYC, the city's largest curated market—and most distinctive! You'll find one-of-a-kind fashion, crafts, collectibles, and handmade jewelry. This Sunday you'll also find the International Food Pop-Up, a smorgasbord where you can discover authentic cuisines and specialty food products from around the world.

EXHIBITION OF THE WEEK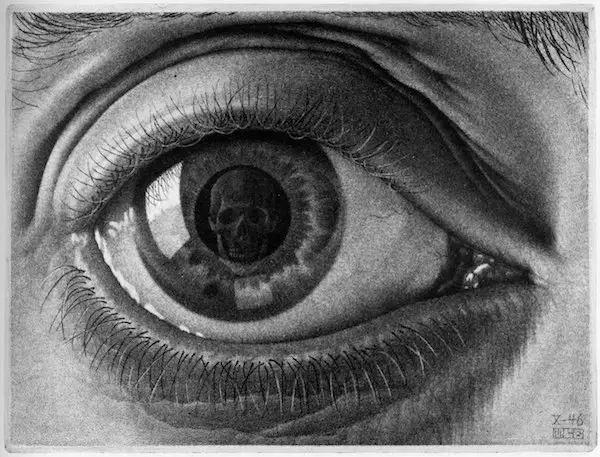 Escher's Eye dpecits an eye with a skull imprinted onto its pupil.
(Now-2/3/19) Even over a century after his birth, Dutch artist M.C. Escher (1898-1972) continues to astound. Catch more than 200 of Escher's mind-bending works at Escher: The Exhibition & Experience in Brooklyn's Industry City. Exploring the intersection of art, mathematics, science, and poetry, the exhibition will feature interactive immersive experiences that bring the artist's optical illusions to life. eschernyc.com
PLUS
(Now-9/16) Magic and New York have a long history together. Famed NYC shops carried all the tricks during "The Golden Age of Magic" (1853-1932), and no less a legend than Harry Houdini grew up here (he made his home in Harlem later in life). Delve into the world of illusion at Summer of Magic: Treasures from the David Copperfield Collection at the New-York Historical Society, which features a recreation of an antique magic shop, shelves complete with magic sets, decks of cards, linking rings, and a disappearing bird cage.
(NEW!) Sports in America provided a unique form of solace after the seismic losses of the terrorist attacks of September 11th, 2001. Comeback Season: Sports After 9/11, a special exhibition at the National September 11 Memorial & Museum, delves into uplifting moments at games in the aftermath of the attacks. Explore the stories of Mike Piazza's home run during a New York Mets home game, President George W. Bush's first pitch at a World Series game at Yankee Stadium, and the New York City Marathon on November 4th, 2001. Video, artifacts, and moving images help provide context for a nation coming back together.
(Now-10/14) The American Folk Art Museum presents Charting the Divine Plan: The Art of Orra White Hitchcock, which brings together aspects of art, love, science, and religion, as expressed by one of America's first female scientific illustrators. Working in the mid-19th century, Orra White Hitchcock was equally skilled in the natural sciences and in art, and her illustrations of plant life, geological formations, fossilized animals, and dinosaur tracks were used in Amherst College lectures and the scientific journals of the day. The exhibition puts on display Hitchcock's rarely seen drawings and paintings, some up to 10 feet long, which demonstrate both scientific clarity and an unexpected modernity.
(Now-9/12) An Incredible Giacometti Retrospective Comes to the Guggenheim Museum. Swiss artist Alberto Giacometti (1901-1966), a Modernist sculptor, was a master of perspective. His elongated human figures, spindly miniatures, and ghostly paintings and drawings invite the viewer to lean in close and evaluate the work on its own terms rather than those of the viewer herself. The exhibit features more than 175 works by the artist.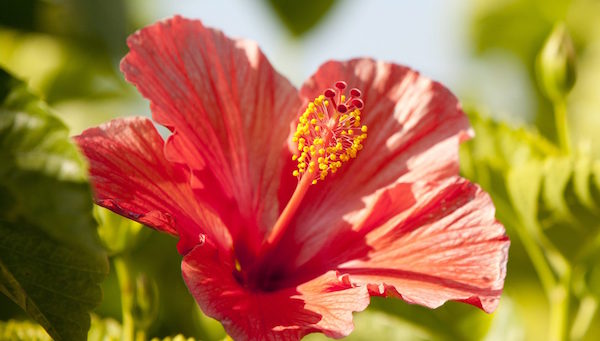 (Now-10/28) In 1939, the pioneering American Modernist Georgia O'Keeffe (1887–1986) went to Hawaii on commission for a Hawaiian Pineapple Company promotional campaign. What she created provides the inspiration for the landmark new exhibition Georgia O'Keeffe: Visions of Hawai'i at The New York Botanical Garden. A stunning display in the LuEsther T. Mertz Library Art Gallery includes 17 of O'Keeffe's Hawaii paintings, not seen together in New York since their debut in 1940. The historic Enid A. Haupt Conservatory explores the remarkable beauty and variety of Hawaiian flora, as well as its complex botanical and cultural history. The garden (just a 20-minute Metro-North ride from Grand Central Terminal) also features a living collection of more than one million plants. On Saturday, July 21st, it's Aloha Night. Celebrate the rich cultural artistry of the Hawaiian Islands with an after-hours viewing and interactive hula lessons, live music, lei-making demonstrations, and Aloha Nights' signature cocktail: the Passiflora Punch.
(Now-9/9) Surface/Depth: The Decorative After Miriam Schapiro at the Museum of Arts and Design (MAD). In June of 2015, Miriam Schapiro, the pioneering feminist artist and founding member of the Pattern and Decoration movement, passed away at the age of ninety-one. Surprisingly, given her status as the elder stateswoman of the feminist art movement, the tremendous impact of her oeuvre on contemporary art has yet to be fully acknowledged or critically assessed. This exhibition seeks to redress this gap in the history of American art through an exploration of Schapiro's signature femmages, the term she coined to describe her distinctive hybrid of painting and collage inspired by women's domestic arts and crafts and the feminist critique of the hierarchy of art and craft. You can read more about it here.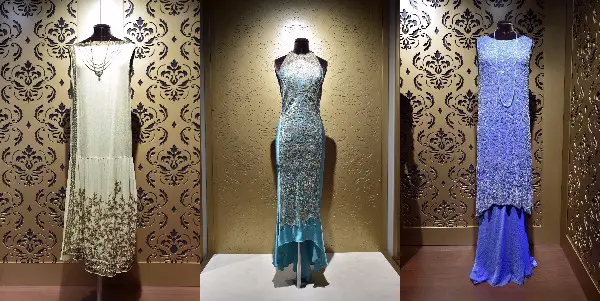 (Now-9/3) Extended! Downton Abbey: The Exhibition, based on the beloved television show Downton Abbey. Be transported to post-Edwardian England, where the characters and the iconic house come to life. You'll be immersed in the fascinating social history, culture, and some of the most memorable moments and sets from the show's six-season run, including Mrs. Patmore's kitchen and the servants' quarters.
COMEDY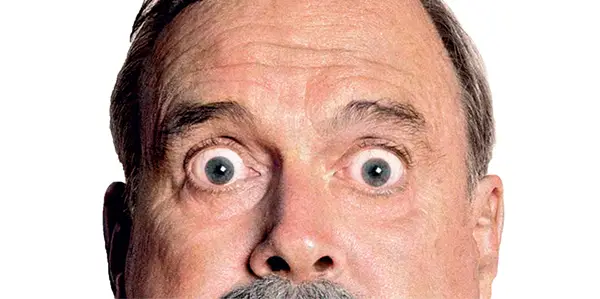 (7/22) John Cleese with Monty Python & The Holy Grail at Brooklyn's Kings Theatre. Living comedy legend John Cleese is heading in your general direction for a live and truly unforgettable evening of conversation and audience Q&A. Absurd and/or ridiculous questions only, please.
(Ongoing) Catch the latest and funniest on the comic strip at the LOL Times Square Comedy Club. Use promo code CITYGUIDE for 50% off tickets!
Click here for more comedy shows in NYC this weekend.
KIDS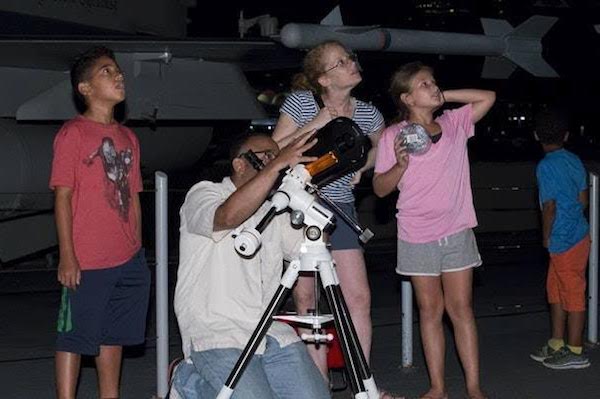 (7/20) Family Astronomy Night at the Intrepid Sea, Air, & Space Museum. FREE. 7:30pm. Reservations required.
PLUS
(Now-8/1) Design Kids Imagination Playground at Cooper Hewitt, Smithsonian Design Museum. Stimulate your child's design creativity at the Imagination Playground in the Arthur Ross Terrace and Garden on Wednesdays from 11am–1pm; now through August 1.
(Ongoing) Grab the family, get a Luna pass and ride the Cyclone or the Cozmo Jet, plus stroll the beach with a hot dog and more! Luna Park on Coney Island.
(Now-9/30) Big City Fishing Sundays on Pier 25 in Hudson River Park.
Adults and kids aged 5+ learn how to fish while engaging with trained environmental educators about river science topics. The park provides the rods, reels, and instruction. 11am.
(New) The Smash Dash game at Ripley's Believe It or Not! Times Square will keep kids on their toes! Keep your reflexes sharp, in this all-new race against time. Here is a coupon!
(Ongoing) Kids of all ages will want to check out the brand new Gulliver's Gate, a $40 million extravaganza that allows visitors to travel the globe without leaving Times Square. Latin America, Asia, the Middle East, Russia, and Europe are all here in incredibly detailed miniature. And don't let that word "miniature" fool you—Gulliver's Gate feels like it covers acres, stretching a full city block with the wonders of the world.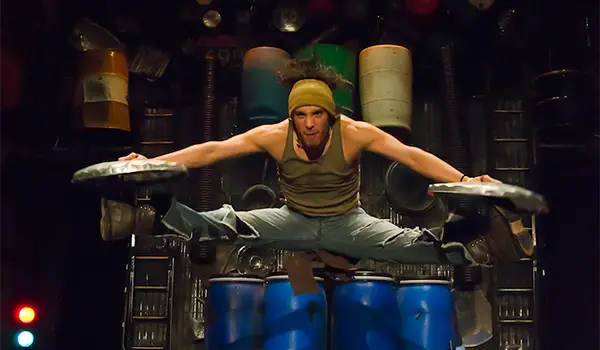 (Ongoing) Exhilarating Family Fun at Stomp NYC. Special discount packages available!
Click here for more things to do with kids this weekend.
For more kids activities, check out our sister site nymetroparents.com!
SIGHTSEEING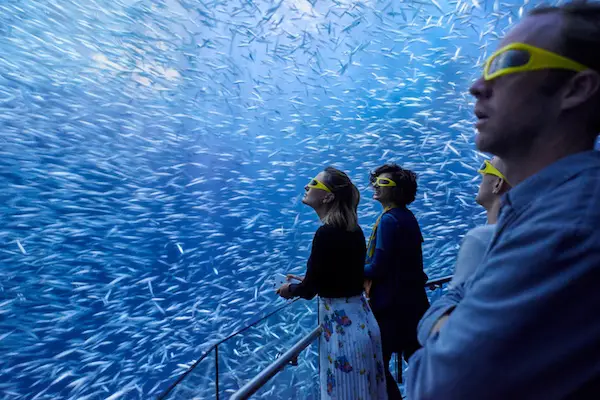 (Now-8/31) Sip 'n Sea: beach-themed Friday nights at National Geographic Encounter: Ocean Odyssey in Times Square. If you can't make it to the beach, join Encounter for "Sip 'n Sea," a fun seaside-themed wine night. From 4pm to 9pm every Friday throughout the summer, your ticket to Encounter will include a glass of wine or non-alcoholic beverage if you're there after 4pm. Use our coupon to take $5 off admission!
PLUS
New! Check out NYC's hottest new museum, exploring the world of espionage, SPYSCAPE!
Bring a loved one to take in the breathtaking view at Top of the Rock.
Zip up 100 stories in 60 seconds and see New York City atop One World Observatory. Use this coupon and save: 20% off!
Explore New York City from the best vantage points with Helicopter Flight Services Tours. Choose from four different itineraries.
(NEW!) Escape room fans will want to check out the brand new Ripley's Relic, now open at Ripley's Times Square. This escape room adventure takes you and your friends underground as you solve a series of puzzles together. The adventure is based on a series of strange symbols recently discovered in Times Square. Here is a coupon!
MUSIC & NIGHTLIFE
(7/19) 14-time Grammy Winner Jerry Douglas performs at Opry City Stage.
PLUS
(7/18) Dickey Betts with Marshall Tucker Band and Devon Allman at the Beacon Theatre.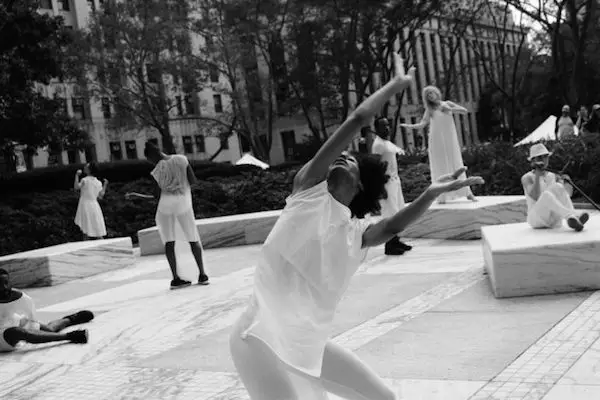 (7/19-8/9) The Cooper Hewitt, Smithsonian Design Museum introduces the world of design in the masterpiece that is Carnegie Mansion. Thursday evenings in summer, the museum's popular performance series Cocktails at Cooper Hewitt takes over the Arthur Ross Terrace and Garden. On July 19th, to coincide with NYC's Disability Pride Month, New York-based modern dance company Heidi Latsky Dance performs "ON DISPLAY," with a diverse cast transforming into a sculpture court of living statues. Cocktails and light fare are available for purchase.
(7/19) It's National Daiquiri Day! Find out more about Where to Celebrate National Daiquiri Day in New York City.
(7/19) Catch a screening of the 1993 classic slacker classic Dazed and Confused at Brooklyn Mirage in Williamsburg. New York's premier outdoor venue, The Brooklyn Mirage, located in the industrial enclave of East Williamsburg, is pleased to announce the launch of the Mirage Cinema series on Thursday, July 19 from 6pm-1am with the cult classic Dazed and Confused. Get tickets here. $14. J.K. livin', man.
(7/20) BRIC Celebrate Brooklyn presents My Brightest Diamond at Prospect Park. 7:30pm. FREE!
(7/20) Grease (screening) with Boozy Milkshake at Videology. Each ticket includes a boozy strawberry milkshake so you can drink* along with the rest of the gang at Frosty Palace! 9:15pm.
Click here for more nightlife this weekend.
Cheers! Check out the Best Rooftop Bars in NYC.
(7/21) Drag show n booze bus aboard Queen of THE RIDE! Every first and third Saturday of the month. Here is a $10 off coupon!
For information on LGBTQ nightlife, visit our brother site metrosource.com!
SNEAK PEEK NEXT WEEK

(7/24-8/12) Lincoln Center Out of Doors returns. Featuring RZA (7/24), a Family Day with the Mark Morris Dance Group (7/28), and NPR's Music Turning the Tables with Carly Rae Jepsen, Jamila Woods, and I'm With Her (8/1).
PLUS
(7/23-7/24) Britney Spears at Radio City Music Hall.
(7/24) Panic at the Disco at Madison Square Garden.
(7/24) Arctic Monkeys perform at Forest Hills Stadium in Queens.
---
Like what you see here? Share it with your friends on Facebook! Find out more about what to do in July here. We've got August covered, too!
---