They say April showers bring May flowers, which makes the merry month of May a terrific time to be in New York City. Mother's Day, Fleet Week and its special festivities at the Intrepid Sea, Air & Space Museum, and the unofficial kick-off of summer on Memorial Day are also among the highlights. Read on for the best things to do in NYC in May.
Things to Do in New York in May: Exhibits
(5/3-5/6) Frieze Art Fair. Head over to Randall's Island Park this spring to experience the contemporary art world in an alfresco environment. Interact with public installations, sit in on "Frieze Talks," enjoy the Frieze Art Fair's Reading Room, and of course, lay your eyes on some of the most talked about artwork in the city. friezenewyork.com
(5/3-5/6) Art New York at Pier 92/94, an important exhibition facility for the arts that annually attracts over 150,000 collectors. Art New York will offer both noteworthy and fresh works by important artists from the modern, post-war, and pop eras, and feature paintings, photography, prints, drawings, design, and sculpture.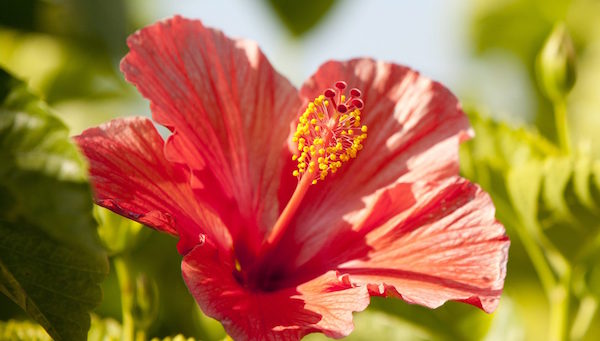 (5/19-10/28) Georgia O'Keeffe: Visions of Hawaii at New York Botanical Garden. Pioneering American modernist Georgia O'Keeffe (1887–1986) conveyed a distinct sense of place with innovative depictions of her surroundings, from stark New Mexican landscapes to New York cityscapes. Yet flowers and plants were subjects that engaged O'Keeffe throughout her career. Curated by Theresa Papanikolas, Ph.D., of the Honolulu Museum of Art, this landmark exhibition will offer a rare focus on 20 of O'Keeffe's depictions of Hawai'i from a nine-week sojourn in 1939 while on commission to produce images for a Hawaiian Pineapple Company promotional campaign.
(5/26-5/28, 62-6/3) The Washington Square Outdoor Art Exhibit is held right in the heart of Greenwich Village every spring. This eclectic art exhibit was inspired by Jackson Pollock in 1931, when he brought some of his paintings to a sidewalk near the park in hopes of making a few bucks. The event has since grown to become traditional happening in Lower Manhattan with artists requiring a nomination in order to showcase their work. wsoae.org
(5/30-6/1) BookExpo returns to Javits Center! Guests for talks will include Senator Bernie Sanders, Kathryn Hahn, Dave Eggers, Nick Offerman, and more. bookexpoamerica.com. (BookCon takes place following weekend, 6/2-6/3).
(Now-7/15) On stage, he was Ziggy Stardust, Aladdin Sane, and The Thin White Duke. David Bowie, the beloved English singer/New York transplant who sang about "Changes" and is revered for perpetually changing his sound and look over a five decades-plus career, is being celebrated in David Bowie is, a major exhibition that makes its final stop at the Brooklyn Museum. This first-ever Bowie retrospective explores a creative process of reinvention, collaborations, and bold characterizations that shaped listeners' own identities. The show includes 300+ significant objects from Bowie's teens to his death in 2016, including handwritten lyrics, diary entries, photography, set designs, album artwork, and rare performance material, with many items exclusive to the Brooklyn Museum presentation. More than 60 stage costumes are on display. Advanced sound technology, alongside theatrical scene–setting, animation, and video, provides an immersive journey through Bowie's formative artistic experiences.
(Now-1/6/19) Unseen Oceans at the American Museum of Natural History enables visitors to embark on a journey four miles underground to the ocean's bottom, as they discover the latest ocean science and encounter the researchers and technologies revealing our planet as never before.
(Now-5/13) Tennessee Williams: No Refuge But Writing comes to the Morgan Library. The plays of Tennessee Williams (1911–1983) are intimate, confessional, and autobiographical. They are touchstones not only of American theatrical history but American literary history as well. During the period 1939 to 1957, Williams composed such masterpieces as The Glass Menagerie, A Streetcar Named Desire, and Cat on a Hot Tin Roof, cementing his reputation as America's most celebrated playwright. By 1955 he had earned two Pulitzer Prizes, three New York Drama Critics' Circle Awards, and a Tony. The exhibit highlights the playwright's creative process and his close involvement with the theatrical production of his works, as well as their reception and lasting impact. Uniting his original drafts, private diaries, and personal letters with paintings, photographs, production stills, and other objects, the exhibition tells the story of one man's ongoing struggle for self-expression and how it forever changed the landscape of American drama.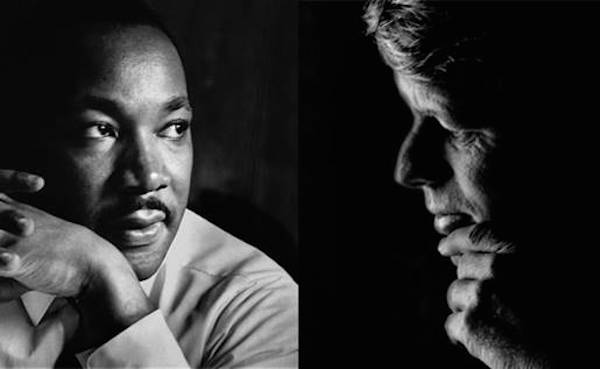 (Now-5/20) To commemorate the 50th anniversary of the assassinations of Martin Luther King Jr. and Robert F. Kennedy in 1968, the New-York Historical Society presents an exhibition of photographs and artifacts honoring these visionary leaders who irrevocably changed the United States. Rebel Spirits: Robert F. Kennedy and Martin Luther King Jr. showcases approximately 60 photographs and 30 documents and artifacts that uncover the relationship between these historic figures.
(Now-12/2/18) Art of the Mountain: Through the Chinese Photographer's Lens at the China Institute. Featuring over 60 photographs from a range of modern Chinese photographers, this exhibition will allow visitors to consider the role of mountains in China's geography, history, art, and philosophy.
Things to Do in NYC in May: Comedy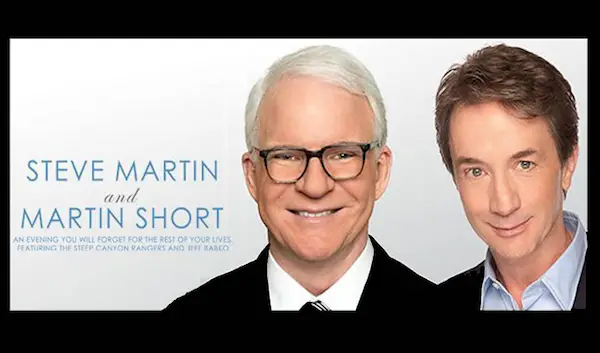 (5/4-5/5) Steve Martin and Martin Short share the bill at the Beacon Theatre.
(5/4-5/5) Yannis Pappas at Gotham Comedy Club.
(5/12-5/13) Godfrey at Gotham Comedy Club.
(5/18) Michael Yo at Gotham Comedy Club.
Things to Do in New York in May: Kids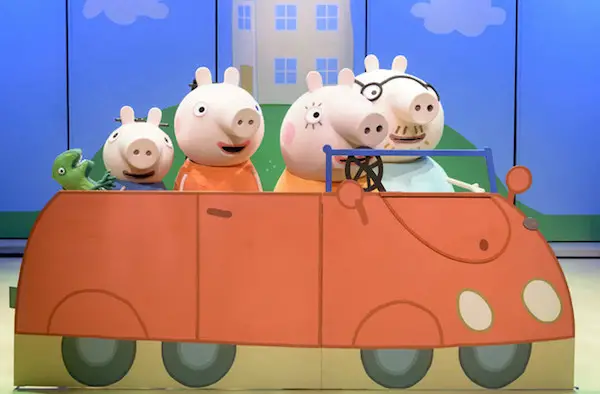 (5/19-5/20) Peppa Pig Live at the Beacon Theatre.
PLUS
(Ongoing) Kids of all ages will want to check out the brand new Gulliver's Gate, a $40 million extravaganza that allows visitors to travel the globe without leaving Times Square. Latin America, Asia, the Middle East, Russia, and Europe are all here in incredibly detailed miniature. And don't let that word "miniature" fool you—Gulliver's Gate feels like it covers acres, stretching a full city block with the wonders of the world.
(ongoing) Aspiring scientists and astronauts will want to explore the New York Hall of Science in Queens, brimming with interactive exhibits (plus an outdoor playground).
For more kids activities, check out our sister site nymetroparents.com!
Things to Do in NYC: Music & Nightlife

(5/14-5/20) The 2018 Harlem Eat Up! Festival offers a sampling of Harlem's sights, flavors and sounds. harlemeatup.com
PLUS
(5/1) Dita Von Teese brings her burlesque show to the Beacon Theatre.
(5/1) The Breeders at Terminal 5.
(5/3-5/6) RAIN: A Tribute to the Beatles takes the Hulu Theater at Madison Square Garden stage as they celebrate the 50th anniversary of the release of "The Sgt. Pepper's Lonely Hearts Club Band" album. This limited engagement begins Thursday, May 3 and runs through Sunday, May 6, 2018 for six performances only!
(5/4-5/5) Haim at Radio City Music Hall.
(5/9-5/10) Bon Jovi at Madison Square Garden.
(5/19) Yanni at Radio City Music Hall.
(5/22) The Kooks at Terminal 5.
(5/23) Pod Save America at Radio City Music Hall.
(5/23) Billy Joel at Madison Square Garden.
(5/24) The Glimmerglass Festival: An Evening of World Class Opera at The New York Botanical Garden. Join for a preview of the internationally renowned Glimmerglass Festival; romance, revenge, comedy, and a tragedy in a wide range of musical and visual styles.
For more LGBT nightlife events, visit our brother site at metrosource.com!
Things To Do in New York in May: Sightseeing

(5/23-5/28) It's the 30th Annual Fleet Week in NYC! Festivities will be taking place all week long at the Intrepid Sea, Air & Space Museum. For additional info, visit fleetweeknewyork.com.
(5/28) Catch the Memorial Day Parade Ceremony aboard the Intrepid Sea, Air & Space Museum. Additional Memorial Day parades are held in Brooklyn and Douglaston, Queens.
PLUS
(5/1) Starting today, The BEAST Speedboat Ride is back!

(5/12-5/13) Mother's Day Weekend Garden Party at the New York Botanical Garden. The most spectacular spring landscape New York City has to offer is the setting for live music, games, picnicking, and more. Make a reservation for a delicious meal with mom at the Hudson Garden Grill.
(5/13) Enjoy Mother's Day Early Brunch, Brunch and Dinner Cruises aboard the Spirit of New York.
(5/6) Every Sunday on the Upper West Side you can find Grand Bazaar NYC, the city's largest curated market—and most distinctive! You'll find local artists and vintage/antique dealers with one-of-a-kind fashion, crafts, collectibles, and handmade jewelry. (There's also some mighty tasty artisanal treats). Sunday the 6th is the Ready Set Summer event, with the NY Handmade Collective showing off a juried showcase of exceptional goods, all handcrafted by local artisans.
(5/19-5/20) The Ninth Avenue International Food Festival has been a New York favorite since 1973. Closing Ninth Avenue from 42nd Street to 57th Street in Hell's Kitchen, and filling it with delicacies from Poland, Italy, Spain, Greece, Japan, Thailand, and beyond, the festival provides a great way to nibble your way around the world. There are games and other activities for kids, and live international music and dancing at 55th Street. No entrance fee; the festival runs rain or shine, noon to 5pm.
(5/19-5/20) At the NYC Vegetarian Food Festival, you'll learn about sustainability, healthy living, and going green. Attendees can sit in on lectures and get cooking tips from big name chefs during the two-day event. nycvegfoodfest.com
Things to Do in New York in May: Ongoing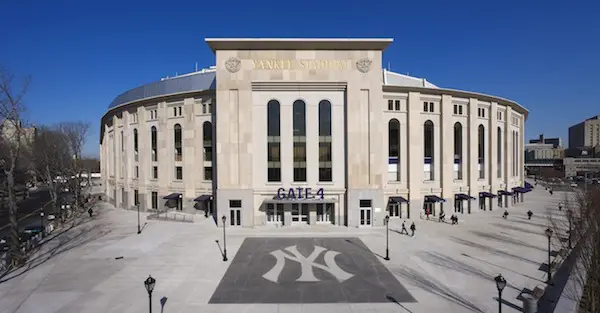 (ongoing) Baseball season is here! Take a Yankee Stadium Tour!
PLUS
Part tour, part show, total entertainment! Take THE RIDE! Plus, Check out the new RIDE DOWNTOWN Experience!
Bring a loved one to take in the breathtaking view at Top of the Rock.
Visit the sites of Friends, Seinfeld, Trainwreck, Gossip Girl, Sex and the City and many other NYC film sites with On Location Tours.

Learn more about the fascinating history of New York City's Financial District with Wall Street Walks tours.
Grab a photo with Taylor Swift, One Direction, Lady GaGa and six different James Bonds at Madame Tussauds New York.
Ripley's Believe It or Not! Odditorium brings people of all ages face-to-face with the world's most unbelievable curiosities. With 18,000 square feet of astonishing artifacts and exciting interactive exhibits. Here's a coupon!
Zip up 100 stories in 60 seconds and see New York City atop One World Observatory.
Explore New York City from the best vantage points with Helicopter Flight Services Tours. Choose from four different itineraries.
New York Weather in May
As we said at the top, the April showers have passed, and we're reaping the benefits as blossoms are everywhere in New York in May. Things are warming up quite nicely, with the average daily high starting off at 66°F (19°C) on May 1 and working its way up to 75°F (24°C) by May 31. Lows at the beginning of May get down to an average of 50°F (10°C), but by the end of the month nights are only getting down to about 60°F (15.5°C). Despite the passing of the April showers, you can still expect to encounter some rain on a visit to New York—in fact, May is a slightly wetter month than April. Look for an average of about 4 inches of rain, and about half the days of the month experience some precipitation. The odds of snow and extreme weather are very low in New York in May, so you won't need more than a light jacket and maybe an umbrella.
---
Like what you see here? Share it with your friends on Facebook!
---