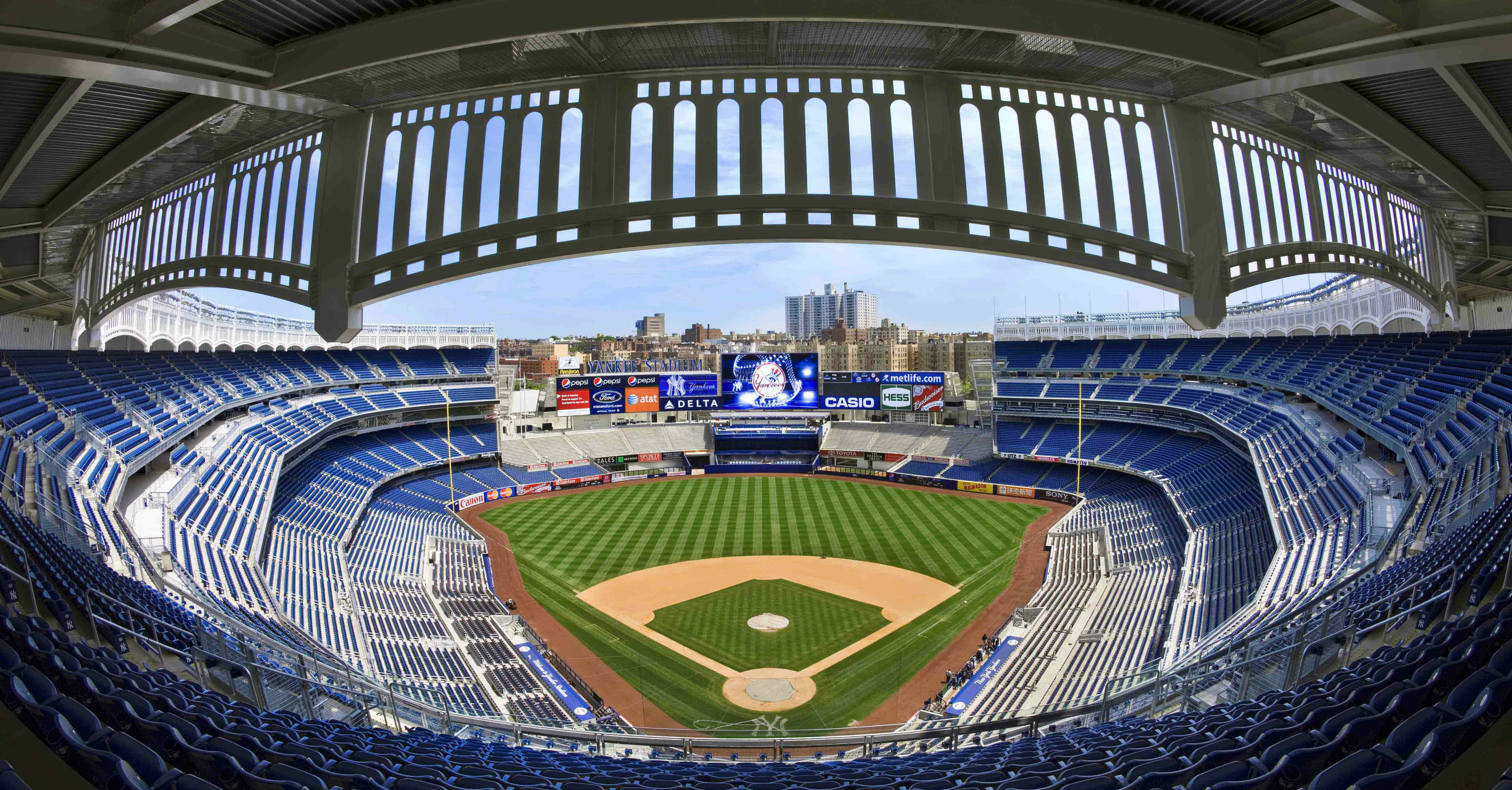 City Guide's New York calendar catches all the local sports, from Knicks or Rangers games at Madison Square Garden to Nets and Islanders at Barclays Center, with Yankee Stadium and Citi Field, plus college basketball, the Liberty of the WNBA, and the Staten Island Yankees and Brooklyn Cyclones also on our comprehensive list of things to do in NYC.


The Slipper Room Show: Slippery Sundays Burlesque - Barclays Center
October 08, 2018 - Brooklyn
Parm, an acclaimed casual Italian restaurant, is the perfect place to start your Barclays Center experience. Make your dinner reservation for Parm by calling 917.618.6340 or online through RESERVE. For information on individual suites, please call 718.BK.SUITE. LIRR TRAIN TIME APP Download the LIRR Train Time app to get real-time information. Pick your station, check a countdown to your train's arrival and easily search for your destination. Basic train information is available even without cellular service. Download the Metro-North App LIRR SCHEDULE Plan your trip to Barclays Center with a quick search of the schedule online. View Schedule LIRR SCHEDULE UPDATES Before you leave Barclays Center, check our screens in the arena's main concourse for the latest information on LIRR schedules and service alerts. LIRR EXPANDED SERVICE The Long Island Rail Road has enhanced service to make Islanders games in Brooklyn easily accessible for fans from Long Island. View Details For hotel information, please visit New York Marriott at the Brooklyn Bridge. For special rates, check "corporate/promotional code" and then enter W85.
Wendy Hilliard Gymnastics Foundation Going for Gold Gala with Nadia Comaneci - NATIONAL GEOGRAPHIC ENCOUNTER: OCEAN ODYSSEY
October 11, 2018 - New York
ABOUT: The Wendy Hilliard Gymnastics Foundation (WHGF), a not-for-profit organization that has provided free and low-cost quality gymnastics programs for more than 17,000 urban youth since 1996, is hosting their annual fundraising gala which will feature photo & interview opportunities with the above mentioned honorees along with dozens of supporting professional athletes, elected officials and WHGF board members, performances by the WHGF Competitive Team, a silent auction, and much more. The WHGF is committed to helping underserved youth achieve improved physi¬cal, emotional and mental health through the sport of gymnastics. In 2016, the Foundation expanded to Wendy?s hometown of Detroit and recently completed its second successful season of gymnastics pro-gramming. If you are unable to attend the event, you may still make a contribution through the donation page or by mailing your donation to the WHGF office at: Wendy Hilliard Gymnastics Foundation, 550 West 155th Street, New York, NY 10032 WHO: Wendy Hilliard, Founder WHGF, Hall of Fame rhythmic gymnast and the first African-American to represent the US in international competition; Nadia Comaneci, five-time Olympic Gold... (read more)
---