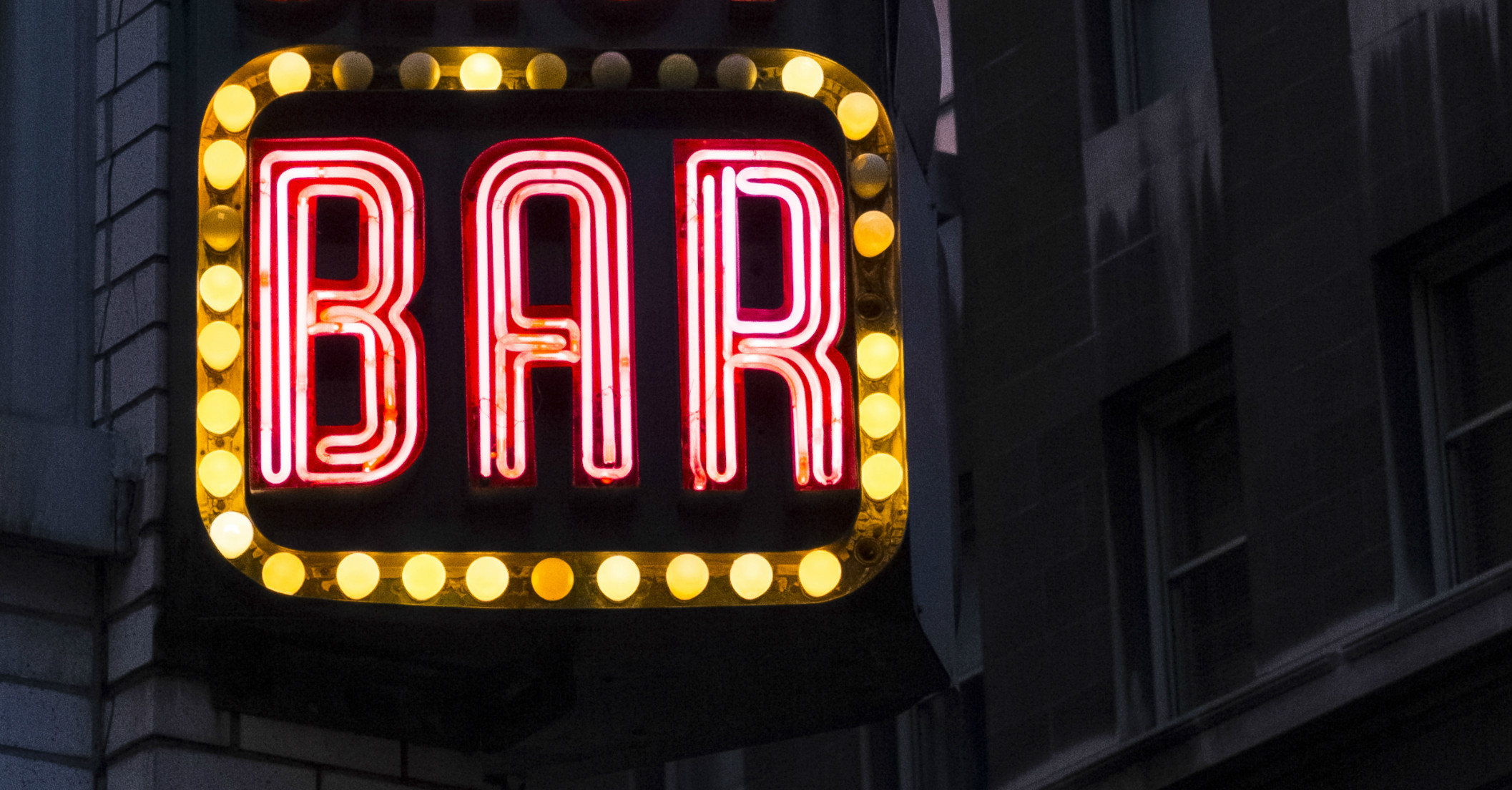 Photo: Flickr/Billie Grace Ward

New York's nightlife scene is legendary, backing up the promise that NYC is the city that never sleeps. Classic, historical taverns stand alongside the hippest new mixology bars and DJ-driven nightclubs. Parties, cocktails, drink specials, burlesque nights, are more can be found in City Guide's nightlife listings for everything to do in NYC after hours.


Beera VeNashira // ???? ?????? - Cafe Wha?
September 16, 2018 - New York City
Israel is celebrating its holidays - we're celebrating it together in New York! After the success series of Beera Venashira, we're bringing the Israeli party style once again to Cafe Wha, this time for the special occasion of Israel's Holidays. Join us for A night of Israeli music: the new and the old - the sounds and tastes of home. ?Beera VeNashira" is a concert-party, held by an Israeli cover band, accompanied by drinks and pure good vibes from the Holy Land.From Kaveret and Shlomo Artzi, through Mosh Ben-Ari, all the way to Sarit Hadad and Omer Adam - we keep it diverse and eclectic, just like it is in Israel. Seats are not reserved, first come - first served. Online Tickets 35$ / Door Tickets 40$ Doors Open: 6:00pm. Show starts at 7pm The Israeli Beera-Venashira Party will start at 7:00 until 8:45 - then the Cafe Wah House band will start their show at 9:00pm. You'll be welcome to stay! (additional fees will be collected
Mexico in a Bottle NYC - House of Yes
September 16, 2018 - Brooklyn
Mezcal is the embodiment of Mexico. More than just a beverage, it represents more than 500 years of history and culture. But mezcal is also the present. It has enjoyed an enormous resurgence in Mexico and the United States exactly because it's tied so tightly to Mexico's traditions. Mezcal's story isn't just about alcohol, each bottle contains a piece of Mexican culture, and is a living link to history, tradition, art, and music - life and death all in a bottle. Mexico in a Bottle is our grand tasting and the largest of its kind in the United States. We are incredibly excited to be back in New York at the House of Yes in Brooklyn, celebrating the cultural icon mezcal on Mexican Independence Day. We will feature more than 100 mezcals as well as incredible bites from local restaurants, cocktails from local bartenders, encounters with incredible personalities in the mezcal world, a tiendita, and much more. Get your tickets today!
Shake That Midnight Yacht Cruise - Harbor Lights Yacht
Through September 16, 2018 - New York
Set sail around New York City and enjoy music, dancing and breathtaking views of the world's most famous skyline, on this late-night party cruise aboard the heated, multilevel Harbor Lights yacht. The ship boasts two enclosed dance floors, a fully stocked cash bar and cash buffet, and a massive outdoor lounge space. And DJs E.M. & Ish will be on board to spin a combination of Top 40, EDM, mainstream and Latin to keep the boat rocking till the wee hours of the morning. CONTACT INFO: events@nypartycruise.com www.nypartycruise.com/eventpages/2018/midnightcruise91518.html
MAGNUM New York to Offer BOGO Pretty Woman Bar Next Week - MAGNUM New York
Through September 19, 2018 - New York
In celebration of the Broadway musical Pretty Woman opening next week, MAGNUM New York is partnering with the beloved production to offer a customized Pretty Woman MAGNUM ice cream bar and limited-time BOGO deal. Starting on opening night (August 16), MAGNUM New York will celebrate the partnership by offering visitors a buy one get one MAGNUM ice cream bar free deal all weekend (August 16 ? 19). After the 19th, fans will still be able to purchase the limited-edition Pretty Woman MAGNUM bar through the end of August. Guests can enjoy the Pretty Woman MAGNUM Bar featuring toppings inspired by the Broadway musical ? culinary rose petals, sugar diamonds and edible gold crystals ? or customize their own creations by selecting silky vanilla bean or rich chocolate ice cream bars to be hand-dipped in a choice of dark, milk or white Belgian chocolate. MAGNUM New York, open through Labor Day Weekend, is located in SoHo at 132 Spring St. For more information, please visit www.magnumicecreamus.com.
Town Stages announces Bar Hours for August and September - Town Stages
Through September 30, 2018 - New York
Bar Now Open at Town Stages 221 West Broadway, NYC August & September Hours: Tuesdays & Wednesdays, 5-10pm Town Stages announces bar hours for August and September: Tuesdays and Wednesdays, 5pm-10pm at Town Stages, 221 West Broadway, NYC. For more information and to confirm hours of operation, visit www.townstages.com. Town Stages, a beautiful event venue and cultural arts space, now has a cocktail bar curated by bar director Joanna Carpenter. Her delicious and smartly crafted cocktails are the perfect pairing with the organization's gorgeous Tribeca location. The summer cocktail menu includes Joanna's Aunt Pearl's Gin Rickey, Big Barrel Old Fashioned, Smoky Paloma, and a Lavender Collins. Joanna Carpenter (Bar Director)hails most recently from the world of craft spirits brand management. She is an industry leader in beverage/ brand relationship cultivation, and designing niche bar concepts. A seasoned hospitality veteran, Joanna has helped create cocktails for some of New York City's most recognizable spaces and is a proud, active advocate for creating equal visibility and support for women and persons of color in hospitality. Joanna is a singer, actor, and direct... (read more)
Climate Action Mondays - Calligaris Chelsea
Through November 05, 2018 - NEW YORK
Come on out for FREE wine, snacks, and entertainment in support of climate activism! This Monday, and every Monday through the November 6 elections, 350NYC and other climate-forward organizations will be co-hosting a 100% FREE EVENT from 7-10PM at Calligaris Chelsea. The address is 144 W. 18th St., New York, NY, 10011. If you?d like to read more about the event, or our mission in general, please see: https://world.350.org/nyc/climate-action-mondays/ Hope to see you there! Warmly, 350NYC
Models and Bottles Fridays ... Free on the A.C. Pass Guest List - Show
Through December 29, 2018 - New York City
Models and Bottles Fridays Text keyword SHOWNYC to 83361 for Instant RSVP and chance to win a VIP Party (FREE Admission, Bottle & More!) SHOW. NYC Nightclubs. 135 West 41st Street. Times Square. 10 pm-???(Broadway and 6th Ave) A.C. Pass List invites you to "The Original" Models and Bottles Fridays at NYCs newest premier hotspot, Show NYC! This will be the biggest Friday Night party NYC has ever seen. Top DJs, aerialists, dancers, expert mixologists, bottle service served by our #Showgirls, a true VIP experience, a sexy crowd, all in a spectacular new venue. Ask about our specials, VIP packages and Group/ Birthday specials.. World reknown DJs play open format, house music, old skool, top 40, mash-ups and more. Everyone receives complimentary admission on the ?A.C. Pass List? (ladies til 12am, Gents til 12am). Ask me about special birthday (& group) packages. Call me direct @ 917.653.0768 for Table Service and more details. 21+ID. To expedite entry, get on the "A.C. Pass Guest List" please e-mail me directly, crisac@mac.com. Doors and list opens at 10 pm & all list closes at 2 am. All admission is at the discretion of the doorman. Dress fashionable please. Dress code: Ladie... (read more)
---