Why Should You Go to NYC's Opry City Stage this Summer
May 23, 2018 - by Merrill Lee Girardeau
The Grand Ole Opry spirit has come to New York City, courtesy of Opry City Stage. The legendary Nashville music venue has opened this satellite location in the heart of Times Square, serving cornbread, fried chicken, beer, and live country music every night of the week. They're offering quite a lot, but we'll break it all down for you. Here are all the reasons—musical, gastronomic, and otherwise—you should visit Opry City Stage in summer 2018 and beyond.
Summer at NYC's Opry City Stage: Toe-Tapping Tunes
Macy Gray
Beat the heat while you listen to the stellar music acts coming to Opry City Stage this summer. Act fast to hear Grammy-winner Macy Gray ("I Try") May 23 and 24. Pam Tillis and her band will play the Studio stage with hits like "Maybe It Was Memphis" at two shows on May 31. Thursday, June 14, hear Mark Willis of the Billboard country hit "19 Something." Grand Ole Opry and Country Music Hall of Fame member Whisperin' Bill Anderson will perform (softly) on June 15. Stalwart road band The Black Lillies bring their rock-flavored country music Thursday, June 21.
On July 14, Radney Foster (who wrote Keith Urban's "Raining on Sunday") will offer his seasoned songwriting talents on the main stage. Winner of 14 Grammy Awards, Jerry Douglas will show off his masterwork with the Dobro guitar Thursday, July 19.
Summer at NYC's Opry City Stage: The Bluebird Cafe Songwriter Series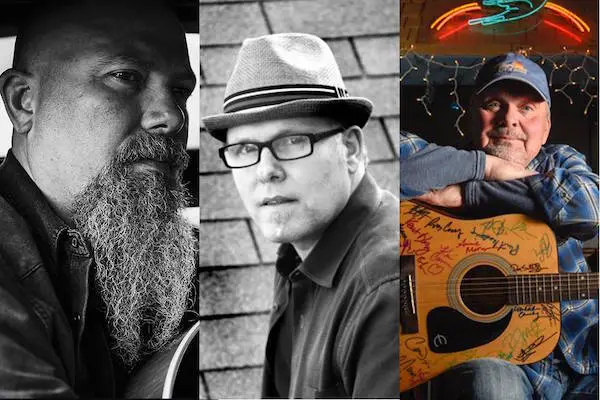 The Bluebird Cafe in Nashville has hosted singer-songwriters playing live music for 35 years. The small venue has gained international attention for its intimacy and quality of music (and for being featured on the TV show "Nashville"). Fridays this summer, come hear a taste of the famous Bluebird with singer-songwriters from country, folk, and bluegrass backgrounds. May 25, hear Kendell Marvel, Danny Myrick, and Kent Blazy playing shows at 7 and 9:30pm. These men are all talented songwriters for big country acts, as well as talented musicians in their own rights. Marvel wrote Gary Allan's "Right Where I Need to Be," Myrick penned Jason Aldean's popular "She's Country," and Blazy was writing partner to none other than Garth Brooks.
Summer at NYC's Opry City Stage: Island Fridays
The patron saint of Parrotheads, Jimmy Buffett, also has his own show on Broadway: Escape to Margaritaville. After the Friday evening performance at the Marquis Theatre, audience members and other fans can flock to the official after-party at Opry City Stage, where Buffett tunes will play on into the night. The Opry City Stage Superband and Island Country Band will play Buffett, Zac Brown, Kenny Chesney, and more. Margaritas will be flowing (that's a given!), and there might even be a few beach balls to toss around. Even better, a few lucky Buffett-heads will win tickets to Escape to Margaritaville. The party lasts from 10pm to 1am, every Friday in May and June.
Summer at NYC's Opry City Stage: World Cup
Through the championship match on July 15th, enjoy the best of Southern cooking and live music on top of 19 wide-screen televisions and three jumbotrons (120"/7 ft. by 7 ft.) with stadium surround sound. Doors open daily at 8am for the World Cup and Opry City Stage will honor fans wearing jerseys of their favorite World Cup team with special-priced food and drinks—including beers from all across the world. Look for additional World Cup promotions, including Tuesdays' two-step dance salute to international soccer fans.
Summer at NYC's Opry City Stage: The Fixin's

A concert venue with an Open Table Diner's Choice Award? That's one in a million. The Southern fare from Opry City Stage's kitchen is sure to impress, no matter where you're from, and it's open for breakfast, lunch, and dinner. At breakfast, go straight for the chicken and waffles, although monkey bread runs a close second if you're looking for something sweet. For lunch or dinner, share a plate of Nashville hot chicken with a side of collard greens. Or go Cajun style with gumbo and po boys. The smoked half chicken is excellent as well, plus cornbread pudding, grits, and fried green tomatoes. The banana pudding and hummingbird cake make scrumptious desserts if you have room left!
Summer at NYC's Opry City Stage: Libations
First order of business: happy hour is 4-7pm. Secondly, on the drink menu you'll find a deep list of whiskeys, from Benjamin Prichard's White Lightning to Rittenhouse rye, plus "Tear in My Beer" brews with shots of Jack Daniels inside. A full bar with plenty of liquors and wines is yours for the picking. Specialty cocktails like the Bluegrass Breakdown with gin, St-Germain, lime, and mint will really hit the spot while you're listening to the music!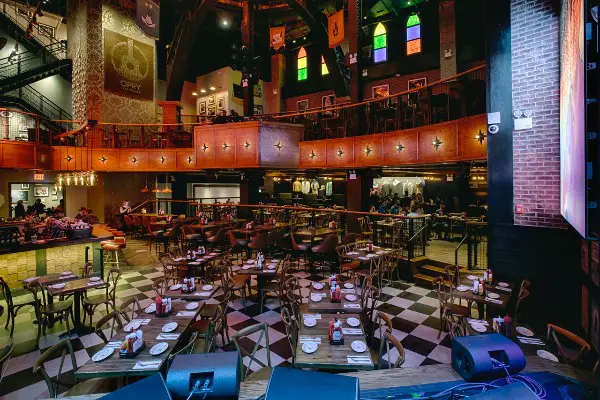 Opry City Stage is located at 1604 Broadway. Call 212-388-5565 to reserve a table. For more information, visit oprycitystage.com.
Looking for Free Group Planning Services?
Get free advice on planning your group's trip to New York.
RESTAURANTS

Beloved midtown spot takes inspiration from local tradition,...

THEATER

Gaston Leroux's famous period thriller is now one of Broadwa...

SHOPPING

PANDORA, one of the leading names in jewelry for more than 3...

SIGHTSEEING

Sweeping, unobstructed, open-air views of NYC from the top o...