Things to Do in NYC This Week (May 9 -May 16)
May 9, 2018 - by City Guide News Desk
Looking for what to do in New York? We've got the latest on all the goings-on in NYC. Show mom some extra love this Sunday, Mother's Day, with a cruise, a special meal out, or an outing to The New York Botanical Garden. If exhibits are thing, you might want to check out the new Stuart Weitzman historic shoe exhibit at New-York Historical Society. Plus there's an Arctic Monkeys pop up store, great comedy, concerts, and more!
THE BIG EVENT

(5/13) New York is ready with celebratory brunches and specials to make sure this Mother's Day is a day that Mom will never forget. One of New York's most spectacular experiences is getting out on the water with Spirit of New York and Bateaux New York. This Mother's Day celebrate the return of spring with great meals and stunning skyline views. Spirit Cruises offers both Mother's Day Brunch and Mother's Day Dinner rides, featuring lush buffets, DJs, and interactive games; Mom gets a complimentary glass of champagne or a mimosa at brunch. Or hop aboard the all-glass Bateaux for a Hudson River spin, with a Mother's Day Bottomless Mimosa Brunch or a Mother's Day Dinner Cruise. Both outings will feature a live band and dance floor on top of a gourmet 3-course plated meal.
Still need plans? Click here for recommendations on Where to Eat for Mothers Day. And if you're looking for a gift, check our suggestions for New York's Best Mothers Day Gift Ideas.
PLUS

(5/12-5/13) Mother's Day Weekend Garden Party at the The New York Botanical Garden. The most spectacular spring landscape New York City has to offer is the setting for live music, games, picnicking, and more. Make a reservation for a delicious meal with mom at the Hudson Garden Grill.
(5/9) Bhangra & Bollywood Dance Party at Bryant Park. 7pm. FREE!
(5/9-5/12) Catching a train is only the beginning—Grand Central Terminal is also great for fans of shopping, dining, history, and architecture. This week, don't miss Explore Islands Philllipines, a four-day "Philippine Tourism & Investment Expo" showcasing the vibrant culture and industry of the Philippines. FREE!
(5/12-5/20) Design Pavilion NYC opens in Times Square. FREE!
(Now-7/1) Swale's Moveable Food Forest docks for the summer at Brooklyn Army Terminal. swaleny.org
EXHIBITION OF THE WEEK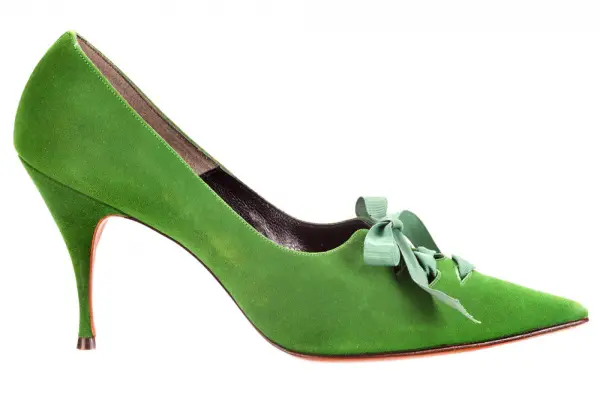 Seymour Weitzman (1910–65), designer, Mr. Seymour (founded 1950s), maker. Pointed-toe laced pumps, ca. 1964, suede, grosgrain ribbon. Stuart Weitzman Collection, no. 269. Photo credit: Glenn Castellano, New-York Historical Society.
(Now-10/8) "A shoe tells a story," says footwear designer Stuart Weitzman—and it's done so through history, as people "used shoes to say something about who they were." Weitzman should know: for three decades, along with running his eponymous company, he and his wife Jane have been collecting vintage footwear. Now, 100 items from their cache are on display in Walk This Way: Footwear from Stuart Weitzman Collection of Historic Shoes at the New-York Historical Society, supplemented by the museum's own collection and some contemporary creations. "You could wear that today" rings true, surveying the range of Mary Janes (invented 1904), T-straps (popularized in the '20s because they stayed on dancing feet so well), and stiletto pumps (made possible by post-World War II technology). You'll be entranced by the beauty of the shoes themselves, gleaming like jewels in their transparent cases, joined by rows of glittering detached heels.
PLUS
(Now-5/13) Final weekend! Tennessee Williams: No Refuge But Writing comes to the Morgan Library. The plays of Tennessee Williams (1911–1983) are intimate, confessional, and autobiographical. They are touchstones not only of American theatrical history but American literary history as well. During the period 1939 to 1957, Williams composed such masterpieces as The Glass Menagerie, A Streetcar Named Desire, and Cat on a Hot Tin Roof, cementing his reputation as America's most celebrated playwright. By 1955 he had earned two Pulitzer Prizes, three New York Drama Critics' Circle Awards, and a Tony. The exhibit highlights the playwright's creative process and his close involvement with the theatrical production of his works, as well as their reception and lasting impact. Uniting his original drafts, private diaries, and personal letters with paintings, photographs, production stills, and other objects, the exhibition tells the story of one man's ongoing struggle for self-expression and how it forever changed the landscape of American drama.
(Now-7/15) On stage, he was Ziggy Stardust, Aladdin Sane, and The Thin White Duke. David Bowie, the beloved English singer/New York transplant who sang about "Changes" and is revered for perpetually changing his sound and look over a five decades-plus career, is being celebrated in David Bowie is, a major exhibition that makes its final stop at the Brooklyn Museum. This first-ever Bowie retrospective explores a creative process of reinvention, collaborations, and bold characterizations that shaped listeners' own identities. The show includes 300+ significant objects from Bowie's teens to his death in 2016, including handwritten lyrics, diary entries, photography, set designs, album artwork, and rare performance material, with many items exclusive to the Brooklyn Museum presentation. More than 60 stage costumes are on display. Advanced sound technology, alongside theatrical scene–setting, animation, and video, provides an immersive journey through Bowie's formative artistic experiences.
(Now-9/9) Surface/Depth: The Decorative After Miriam Schapiro at Museum of Arts and Design (MAD). In June of 2015, Miriam Schapiro, the pioneering feminist artist and founding member of the Pattern and Decoration movement, passed away at the age of ninety-one. Surprisingly, given her status as the elder stateswoman of the feminist art movement, the tremendous impact of her oeuvre on contemporary art has yet to be fully acknowledged or critically assessed. This exhibition seeks to redress this gap in the history of American art through an exploration of Schapiro's signature femmages, the term she coined to describe her distinctive hybrid of painting and collage inspired by women's domestic arts and crafts and the feminist critique of the hierarchy of art and craft. You can read more about it here.
(Now-6/24) Memory Unearthed: Henryk Ross Photographs at the Museum of Jewish Heritage. Recovered like buried treasure after the Second World War, the photographs of Henryk Ross survive to tell the hidden story of the Lodz Ghetto. Two hundred of these photographs are on view now. Here is a $5 off admission coupon, good for up to two adults.
(Now-5/20) Final weeks! To commemorate the 50th anniversary of the assassinations of Martin Luther King Jr. and Robert F. Kennedy in 1968, the New-York Historical Society presents an exhibition of photographs and artifacts honoring these visionary leaders who irrevocably changed the United States. Rebel Spirits: Robert F. Kennedy and Martin Luther King Jr. showcases approximately 60 photographs and 30 documents and artifacts that uncover the relationship between these historic figures.
COMEDY

(5/10-5/12) Godfrey at Gotham Comedy Club.
PLUS
(Ongoing) Catch the latest and funniest on the comic strip at the LOL Times Square Comedy Club. Use promo code CITYGUIDE for 50% off tickets!
Click here for more comedy shows in NYC this weekend.
KIDS
Photo: Erika Kapin
(5/11) It's Family Astronomy Night at the Intrepid Sea, Air & Space Museum. Learn the basics of stargazing and build skills that will help prepare you to be an astronomer, astrophysicist or universal explorer! With senior scientist Dr. Jackie Faherty, from the American Museum of Natural History, you'll learn to navigate Manhattan using only the position of the sun and the orientation of the city grid, and you'll get acquainted with the stars in the nighttime sky even in our light-polluted city. Stargazing on the flight deck will follow the presentation (weather permitting). Reservations required.
PLUS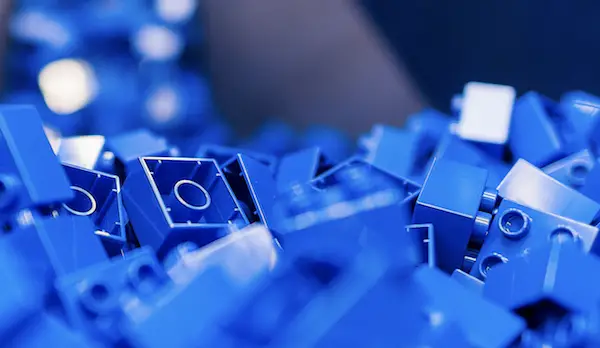 (Now-8/4) LEGO BRICKS: A CELEBRATION! at Scandinavia House. To mark the 60th anniversary of the LEGO® brick, the American-Scandinavian Foundation presents an exhibition saluting the LEGO Group as a leader of learning through play, LEGO® Bricks: A Celebration! Featuring sculptures, mosaics, and interactive play zones by renowned LEGO® Certified Professional artist Sean Kenney, the exhibition will also include an overview of the LEGO Group's history and educational mission, as well as a variety of children's workshops.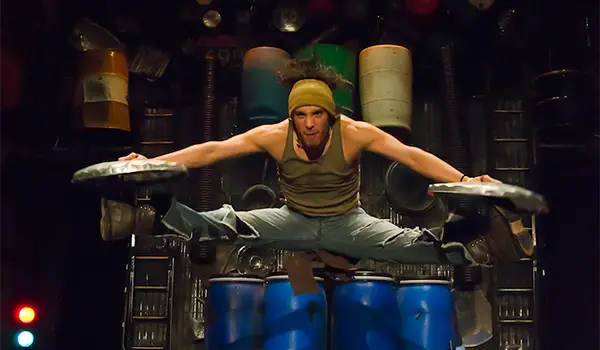 (Ongoing) Exhilarating Family Fun at Stomp NYC. Special discount packages available!
Click here for more things to do with kids this weekend.
For more kids activities, check out our sister site nymetroparents.com!
SIGHTSEEING
It's back! Ride THE BEAST and experience NYC's custom-built offshore racing powerboat, the BEAST! Zoom across the water at a heart-pounding 45 mph on a ride down to the Statue of Liberty and back!
(Ongoing) Spring must really be here, as the New York Yankees are back, putting their stacked lineup on the field for the 2018 season. Game tickets may be scarce, but it's easy to get the full stadium experience with Yankee Stadium Tours, which offers exclusive access to historic spots like Monument Park, The Great Hall, and even down to the dugout. The daily tours also bring you close to baseball artifacts like Babe Ruth's bat, Lou Gehrig's jersey, and rings and trophies representing the Yankees' 27 world championships.
New! Check out NYC's hottest new museum, exploring the world of espionage, SPYSCAPE!
Bring a loved one to take in the breathtaking view at Top of the Rock.
Grab a photo with Taylor Swift, One Direction, Lady GaGa and others at Madame Tussauds New York. Use this coupon and save $5 off admission!
Zip up 100 stories in 60 seconds and see New York City atop One World Observatory. Use this coupon and save 20% off!
Explore New York City from the best vantage points with Helicopter Flight Services Tours. Choose from four different itineraries.
MUSIC & NIGHTLIFE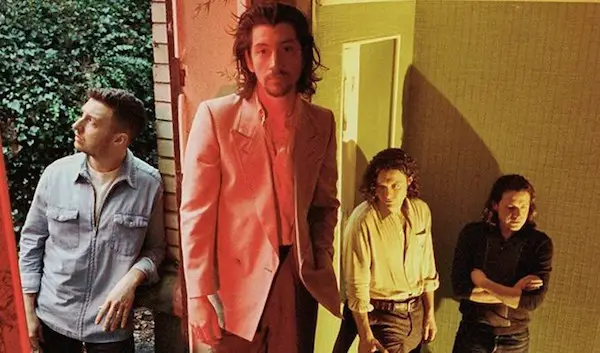 (5/9) Arctic Monkeys perform at Brooklyn Steel, which is sold out. However...
(5/11-5/12) Check out an Arctic Monkeys pop up store to celebrate the release of their new album, Tranquility Base Hotel & Casino, at 393 Broadway. Hours Friday, 6pm-10m; Saturday, 11am-7pm. arcticmonkeys.com.
(5/9-5/10) Bon Jovi plays two nights at Madison Square Garden.
Click here for more nightlife this weekend.
For information on LGBT nightlife, visit our brother site metrosource.com!
SNEAK PEEK, NEXT WEEK

(5/14-5/20) The 2018 Harlem Eat Up! Festival offers a sampling of Harlem's sights, flavors and sounds. harlemeatup.com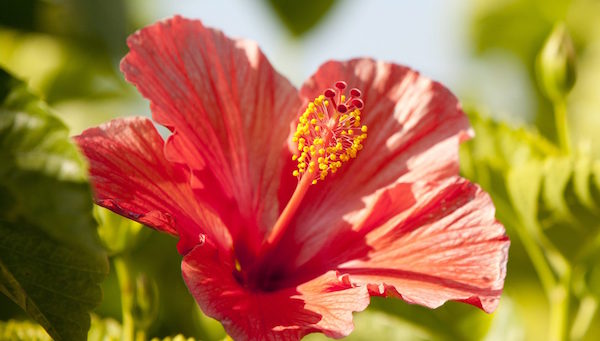 (5/19-10/28) Georgia O'Keeffe: Visions of Hawaii at The New York Botanical Garden. Pioneering American modernist Georgia O'Keeffe (1887–1986) conveyed a distinct sense of place with innovative depictions of her surroundings, from stark New Mexican landscapes to New York cityscapes. Yet flowers and plants were subjects that engaged O'Keeffe throughout her career. Curated by Theresa Papanikolas, Ph.D., of the Honolulu Museum of Art, this landmark exhibition will offer a rare focus on 20 of O'Keeffe's depictions of Hawai'i from a nine-week sojourn in 1939 while on commission to produce images for a Hawaiian Pineapple Company promotional campaign.
(5/19) It's the wedding of the century, with Prince Harry and Meghan Markle! Celebrate with special festivities all month long at the Downton Abbey Exhibition, which has been extended through Sept. 3!
Like what you see here? Share it with your friends on Facebook! Find out more about what to do in May here. We've got June covered here, too!
Looking for Free Group Planning Services?
Get free advice on planning your group's trip to New York.
RESTAURANTS

Beloved midtown spot takes inspiration from local tradition,...

THEATER

Kander and Ebb's "musical vaudeville" in which Roxie Hart ga...

SHOPPING

An array of quality branded merchandise showcasing HBO's® aw...

SIGHTSEEING

This renovated museum complex includes the 900-foot-long air...