Things to Do in NYC This Week (May 16-May 23)
May 16, 2018 - by City Guide News Desk
Looking for what to do in New York? We've got the latest on all the goings-on in NYC. These week, look for three huge food festivals, Prince Harry & Meghan Markle wedding festivities around NYC, a new Georgia O'Keeffe exhibit, Peppa Pig Live, and so much more!
THE BIG EVENT
(Now-5/20) The 2018 Harlem Eat Up! Festival offers a sampling of Harlem's sights, flavors and sounds. harlemeatup.com
PLUS
(5/19) The 12th Annual Dance Parade & Festival: The Cabaret of Life starts at 1pm at 21st Street and Broadway, bringing in 800 dancers performing 80 different styles of dance. The parade stays in motion down Broadway through Union Square and University Place, across 8th Street/St. Mark's Place, and onto Tompkins Square Park in the East Village. There the celebration continues with performances by many of the parading companies, social dancing, and free dance lessons.
(5/19-5/20) The Ninth Avenue International Food Festival has been a New York favorite since 1973. Closing Ninth Avenue from 42nd Street to 57th Street in Hell's Kitchen, and filling it with delicacies from Poland, Italy, Spain, Greece, Japan, Thailand, and beyond, the festival provides a great way to nibble your way around the world. There are games and other activities for kids, and live international music and dancing at 55th Street. No entrance fee; the festival runs rain or shine, noon to 5pm.
(5/19-5/20) At the NYC Vegetarian Food Festival, you'll learn about sustainability, healthy living, and going green. Attendees can sit in on lectures and get cooking tips from big+name chefs during the two-day event. nycvegfoodfest.com
(Now-5/20) Design Pavilion NYC continues in Times Square. FREE!
(Now-7/1) Swale's Moveable Food Forest docks for the summer at Brooklyn Army Terminal. swaleny.org
EXHIBITION OF THE WEEK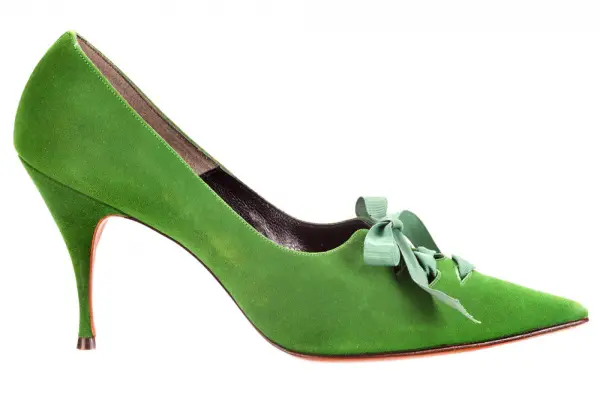 Seymour Weitzman (1910–65), designer, Mr. Seymour (founded 1950s), maker. Pointed-toe laced pumps, ca. 1964, suede, grosgrain ribbon. Stuart Weitzman Collection, no. 269. Photo credit: Glenn Castellano, New-York Historical Society.
(Now-10/8) "A shoe tells a story," says footwear designer Stuart Weitzman—and it's done so through history, as people "used shoes to say something about who they were." Weitzman should know: for three decades, along with running his eponymous company, he and his wife Jane have been collecting vintage footwear. Now, 100 items from their cache are on display in Walk This Way: Footwear from Stuart Weitzman Collection of Historic Shoes at the New-York Historical Society, supplemented by the museum's own collection and some contemporary creations. "You could wear that today" rings true, surveying the range of Mary Janes (invented 1904), T-straps (popularized in the '20s because they stayed on dancing feet so well), and stiletto pumps (made possible by post-World War II technology). You'll be entranced by the beauty of the shoes themselves, gleaming like jewels in their transparent cases, joined by rows of glittering detached heels.
PLUS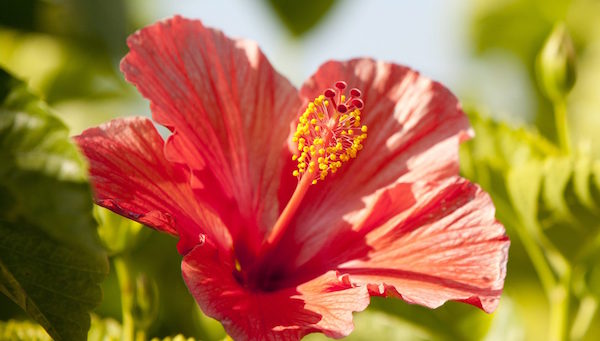 (5/19-10/28) Georgia O'Keeffe: Visions of Hawaii at The New York Botanical Garden. Pioneering American modernist Georgia O'Keeffe (1887–1986) conveyed a distinct sense of place with innovative depictions of her surroundings, from stark New Mexican landscapes to New York cityscapes. Yet flowers and plants were subjects that engaged O'Keeffe throughout her career. Curated by Theresa Papanikolas, Ph.D., of the Honolulu Museum of Art, this landmark exhibition will offer a rare focus on 20 of O'Keeffe's depictions of Hawai'i from a nine-week sojourn in 1939 while on commission to produce images for a Hawaiian Pineapple Company promotional campaign.
(Now-7/15) On stage, he was Ziggy Stardust, Aladdin Sane, and The Thin White Duke. David Bowie, the beloved English singer/New York transplant who sang about "Changes" and is revered for perpetually changing his sound and look over a five decades-plus career, is being celebrated in David Bowie is, a major exhibition that makes its final stop at the Brooklyn Museum. This first-ever Bowie retrospective explores a creative process of reinvention, collaborations, and bold characterizations that shaped listeners' own identities. The show includes 300+ significant objects from Bowie's teens to his death in 2016, including handwritten lyrics, diary entries, photography, set designs, album artwork, and rare performance material, with many items exclusive to the Brooklyn Museum presentation. More than 60 stage costumes are on display. Advanced sound technology, alongside theatrical scene–setting, animation, and video, provides an immersive journey through Bowie's formative artistic experiences.
(Now-9/9) Surface/Depth: The Decorative After Miriam Schapiro at Museum of Arts and Design (MAD). In June of 2015, Miriam Schapiro, the pioneering feminist artist and founding member of the Pattern and Decoration movement, passed away at the age of ninety-one. Surprisingly, given her status as the elder stateswoman of the feminist art movement, the tremendous impact of her oeuvre on contemporary art has yet to be fully acknowledged or critically assessed. This exhibition seeks to redress this gap in the history of American art through an exploration of Schapiro's signature femmages, the term she coined to describe her distinctive hybrid of painting and collage inspired by women's domestic arts and crafts and the feminist critique of the hierarchy of art and craft. You can read more about it here.
(Now-6/24) Memory Unearthed: Henryk Ross Photographs at the Museum of Jewish Heritage. Recovered like buried treasure after the Second World War, the photographs of Henryk Ross survive to tell the hidden story of the Lodz Ghetto. Two hundred of these photographs are on view now. Here is a $3 off admission coupon.
(5/19) It's the wedding of the century, with Prince Harry and Meghan Markle! Celebrate with special festivities all month long at the Downton Abbey Exhibition, which has been extended through Sept. 3!
(Now-5/20) Final week! To commemorate the 50th anniversary of the assassinations of Martin Luther King Jr. and Robert F. Kennedy in 1968, the New-York Historical Society presents an exhibition of photographs and artifacts honoring these visionary leaders who irrevocably changed the United States. Rebel Spirits: Robert F. Kennedy and Martin Luther King Jr. showcases approximately 60 photographs and 30 documents and artifacts that uncover the relationship between these historic figures.
COMEDY
(5/18-5/19) Chelsea Lately regular Michael Yo at Gotham Comedy Club.
PLUS
(5/16) Homo Comicus, with Judy Gold, Jackie Hoffman, Christina Bianco, and more, at Gotham Comedy Club.
(5/17-5/20) Anjelah Johnson, from Hulu's Special Mahalo and Goodnight, at Carolines.
(5/20) Upright Citizens' Brigade Improv Workshop Happy Hour at Moxy Times Square.
PLUS
(Ongoing) Catch the latest and funniest on the comic strip at the LOL Times Square Comedy Club. Use promo code CITYGUIDE for 50% off tickets!
Click here for more comedy shows in NYC this weekend.
KIDS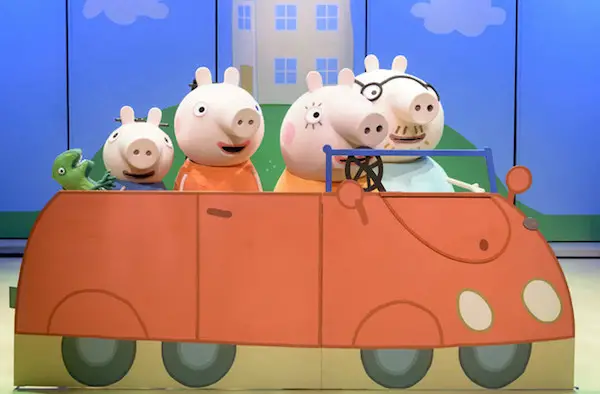 (5/19-5/20) Peppa Pig Live at the Beacon Theatre.
PLUS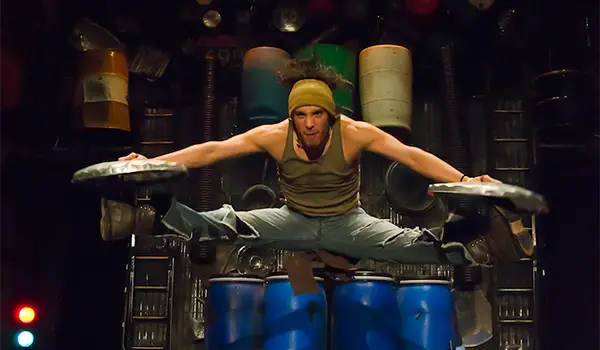 (Ongoing) Exhilarating Family Fun at Stomp NYC. Special discount packages available!
Click here for more things to do with kids this weekend.
For more kids activities, check out our sister site nymetroparents.com!
SIGHTSEEING
It's back! Ride THE BEAST and experience NYC's custom-built offshore racing powerboat, the BEAST! Zoom across the water at a heart-pounding 45mph on a ride down to the Statue of Liberty and back!
New! Check out NYC's hottest new museum, exploring the world of espionage, SPYSCAPE!
Go on an immersive adventure beneath the seas, from the South Pacific to the coast of California, with National Geographic Encounter: Ocean Odyssey. Take advantage of City Guide's coupon code and you can enjoy it at a discount: $5 off by presenting a copy of City Guide magazine at the box office, or with the code CITY18 online at NatGeoEncounter.com.
Bring a loved one to take in the breathtaking view at Top of the Rock.
Grab a photo with Taylor Swift, One Direction, Lady GaGa and others at Madame Tussauds New York. Use this coupon and save $5 off admission!
Zip up 100 stories in 60 seconds and see New York City atop One World Observatory. Use this coupon and save 20% off!
Explore New York City from the best vantage points with Helicopter Flight Services Tours. Choose from four different itineraries.
MUSIC & NIGHTLIFE
(5/17) Broadway's Jennifer Sanchez performs "Gin & Jazz" at The Green Room 42.
(5/16) Crystals & Wellness Pop Up Workshop at Moxy Times Square. Tourmaline for too much tech? Quartz for a bit of quiet? Get your rock on for Moxy's month of wellness in partnership with Maha Rose, and join a pop-up and workshop on all things crystals with expert Sadie Kadlec. 6-8pm.
(5/16) The Fratellis at Brooklyn Steel.
(5/17-5/18) Jackson Browne at The Beacon Theatre.
(5/19) Bill Boggs is a four-time Emmy award-winning television host who interviewed Frank Sinatra on his show Midday Live with Bill Boggs. Boggs has traveled the world with his celebration Memories of Sinatra and for one night only you can experience it at Sinatra's favorite restaurant. Patsy's Italian Restaurant hosts a night of entertainment, plus four courses of the classic cooking that's made Patsy's a New York legend.
(5/20)
Annette Hollander's
Opera Night
at
La Rivista
.
(5/22) The Kooks at Terminal 5.
(5/23) Pod Save America at Radio City Music Hall.
Click here for more nightlife this weekend.
(5/17-5/20) 10th Annual Urban Bear NYC, a large series of events for the bear and bear-friendly gay community. It's the largest event of its kind on the East Coast with bar crawls, Invasions, wellness, a disco cruise, and more!
For information on LGBT nightlife, visit our brother site metrosource.com!
SNEAK PEEK, NEXT WEEK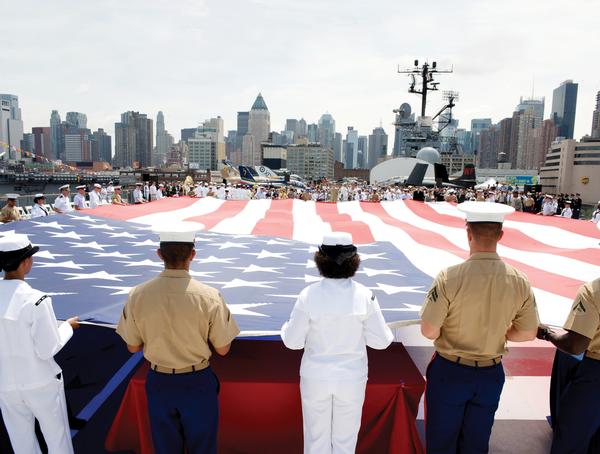 (5/23-5/28) It's the 30th Annual Fleet Week in NYC! Festivities will be taking place all week long at the Intrepid Sea, Air & Space Museum. For additional info, visit fleetweeknewyork.com.
(5/23-5/26) Opry City Stage is New York's new home for country music and culture, with good food and good times rooted in the South and served up in Times Square. They'll be getting in on the Fleet Week action, kicking off Wednesday, May 23rd with a 2018 Fleet Week Party Featuring Roger Alan Wade, a radio host and singer-songwriter from Chattanooga. Wednesday and Thursday see shows by Grammy Award-winning singer Macy Gray, and Friday and Saturday nights starting at 8:30pm you can catch live streaming of Grand Ole Opry performances direct from Nashville.
(5/26-5/28, 62-6/3) The Washington Square Outdoor Art Exhibit is held right in the heart of Greenwich Village every spring. This eclectic art exhibit was inspired by Jackson Pollock in 1931, when he brought some of his paintings to a sidewalk near the park in hopes of making a few bucks. The event has since grown to become traditional happening in Lower Manhattan with artists requiring a nomination in order to showcase their work. wsoae.org
(5/28) Catch the Memorial Day Parade Ceremony aboard the Intrepid Sea, Air & Space Museum. Additional Memorial Day parades are held in Brooklyn and Douglaston, Queens.
Like what you see here? Share it with your friends on Facebook! Find out more about what to do in May here. We've got June covered here, too!
Looking for Free Group Planning Services?
Get free advice on planning your group's trip to New York.
RESTAURANTS

Multi-concept restaurant offering modern Japanese cuisine, a...

THEATER

A unique blend of musical theatre and film that transports t...

SHOPPING

The sweetest experience in Times Square!...

SIGHTSEEING

The 9/11 Memorial honors the nearly 3,000 people killed in t...