The Best Things to Do in NYC in June
April 21, 2017 - by City Guide News Desk
June is a great month to visit New York City. The museums gear up for the summer with exciting exhibits, and outdoor venues pack their stages with the hottest music festivals and entertainment. The weather is perfect for a cruise to take in NYC's breathtaking skyline. June is also Pride Month, a celebration of the LGBT community, with festive events all around the city. Don't forget to show dad some extra love on Father's Day, June 18, 2017.
June NYC Exhibits
(6/13) Explore some of NYC's greatest museums for free, during the 2017 Museum Mile Festival, from 6 to 9pm.
PLUS
(6/1-6/2) BookExpo returns to Javits Center! Guests for talks will include Stephen King, Alan Alda, James Patterson, Marc Maron, Neil Patrick Harris, NASA's Dr. Scott Kelly, Zac Posen, and more. bookexpoamerica.com
(6/3-6/4) The Washington Square Outdoor Art Exhibit is held right in the heart of Greenwich Village every spring. This eclectic art exhibit was inspired by Jackson Pollock in 1931, when he brought some of his paintings to a sidewalk near the park in hopes of making a few bucks. The event has since grown to become traditional happening in Lower Manhattan with artists requiring a nomination in order to showcase their work. wsoae.org
(6/20) Night at the Museums celebrates the museums in Lower Manhattan, including the Museum of Jewish Heritage, 9/11 Memorial Museum, China Institute, South Street Seaport Museum, and others. Free admission between 4pm-8pm. nightatthemuseums.com.
(6/23) (New! Through 1/7/18) American Visionary: John F. Kennedy's Life and Times at New-York Historical Society. The exhibition, one of the most exhaustively researched collections of Kennedy photos ever assembled, brings together images from the John F. Kennedy Presidential Library, the John F. Kennedy Library Foundation, Getty Images, private collections, and the Kennedy family archives that capture public and private moments from Kennedy's life. Some of the photographs on display are iconic; others have never before been published.
(5/10-12/31) Drones: Is the Sky the Limit? at Intrepid Sea, Air & Space Museum is the first major museum exhibition on pilotless aircraft to open in the U.S. The large-scale exhibition, located in a huge, custom-designed pavilion, will reveal the history of drone technology, from its WWI origins to its current applications in solving complex humanitarian challenges. The exhibition will include a mix of small and large scale drones, including Volantis, the world's first flying dress, designed and worn by Lady Gaga. intrepidmuseum.org Here is a $5 coupon!

(now-10/29) CHIHULY at the New York Botanical Garden: breathtaking works of art by world-renowned glass artist Dale Chihuly will be on view at NYBG in his first major garden exhibition in New York in more than ten years. CHIHULY, presented by Bank of America, will showcase approximately 20 installations and include drawings and early works that reveal the evolution of Chihuly's artistic process during his celebrated career. Special weekend celebrations, films, poetry, and nature-inspired art programs for kids offer colorful and imaginative tributes to nature. On CHIHULY Nights, the exhibition takes on a magical energy as the garden's vistas and Conservatory become living canvases for these works of art.
(now-9/6/17) The newest show at the Solomon R. Guggenheim Museum, Visionaries: Creating a Modern Guggenheim, provides a rare chance to explore in-depth some of the key artists of this essential New York institution. Framed by the interests of six leading patrons, Visionaries brings together canvases from masters like Max Ernst, René Magritte, and Yves Tanguy, and sculptures by Joseph Cornell and Alberto Giacometti. In addition, Jackson Pollock's Alchemy (1947) is being shown in the U.S. for the first time in nearly 50 years. More than a dozen works on paper by Picasso and Van Gogh, rarely on view to the public, can be seen in the Thannhauser Gallery, and paintings by Pierre-Auguste Renoir, Paul Gauguin, and Édouard Manet are displayed on the museum's legendary ramps.
(now-8/13) Making Space: Women Artists & Postwar Abstractions at the Museum of Modern Art (MoMA). Making Space shines a spotlight on the stunning but still relatively under-recognized achievements of women artists between the end of World War II (1945) and the start of the Feminist movement (around 1968). In the postwar era, societal shifts made it possible for larger numbers of women to work professionally as artists, yet their work was often dismissed in the male dominated art world, and few support networks existed for them. Abstraction dominated artistic practice during these years, as many artists working in the aftermath of World War II sought an international language that might transcend national and regional narratives—and for women artists, additionally, those relating to gender.
(new! permanent) The Museum of the City of New York presents NY at Its Core. Ten years in the making, New York at Its Core presents the compelling story of New York's rise from a striving Dutch village to today's "Capital of the World." The exhibition captures the human energy that drove New York to become a city like no other and a subject of fascination the world over. Entertaining, inspiring, important, and at times bemusing, New York City "big personalities," including Alexander Hamilton, Walt Whitman, Boss Tweed, Emma Goldman, JP Morgan, Fiorello La Guardia, Jane Jacobs, Jay-Z, and dozens more, parade through the exhibition.
(now-7/30) Muslims in NY, also at the Museum of the City of New York, features 34 images by four photographers who have documented Muslim New Yorkers from the mid-20th to the early 21st century. Works by Alexander Alland date to ca. 1940, a time when New York's diverse Muslim community included Arabs, Turks, Afghans, East Indians, Albanians, Malayans, African Americans, and others. Photographs by Ed Grazda come from his 1990s project "New York Masjid: The Mosques of New York City," and cover both immigrant populations and native New York Muslims, including converts, the long-standing African-American community, and a growing Latino Muslim community. Mel Rosenthal's photographs of Arab New York Muslims from the early 2000s were commissioned for the Museum of the City of New York's exhibition A Community of Many Worlds: Arab Americans in New York (2002). Robert Gerhardt's images, a promised gift to the Museum's collections, document Muslim New Yorkers in the early 2010s.
(now-7/3) Georgia O'Keeffe: Living Modern provides a new look at an iconic American artist at the very institution that hosted her first solo museum exhibition in 1927—the Brooklyn Museum. Presenting O'Keeffe's remarkable wardrobe in dialogue with iconic paintings and photographs, this singular exhibition focuses in on the modernist persona O'Keeffe crafted for herself. With photographs by luminaries like Alfred Stieglitz, Ansel Adams, and Annie Leibovitz, the show reflects O'Keeffe's radical rethinking of female identity, and the artist's commitment to elements of modernism—minimalism, seriality, simplification—not only in her art, but also in her distinctive style of dress.
June NYC Comedy

PLUS
(6/1) Former SNL alum Norm MacDonald at Carolines.
(6/2-6/3) Jeff Dye at Gotham Comedy Club.
(6/8) Jerry Seinfeld at the Beacon Theatre.
(6/9-6/10) Orny Williams at Gotham Comedy Club.
(6/15-6/17) Deon Cole at Gotham Comedy Club.
(6/23-6/24) Theo Von at Gotham Comedy Club.
(6/30-7/1) Rich Vos at Gotham Comedy Club.
June NYC Kids
A scene from Dear Albert, Alan Alda's reading for the stage, based on letters written by Albert Einstein, will be shown at this year's World Science Festival, starring Cynthia Nixon and Paul Rudd.
(5/30-6/4) The World Science Festival offers special activities and panels throughout NYC. Perennial favorites return, including the main stage Big Ideas programs, intimate Salons, the Flame Challenge, Cool Jobs, and free outdoor events. This year also celebrates the achievements of Women in Science, and explores the impact of the award-winning teachers on the future of scientific discovery. Participants include Neil deGrasse Tyson, Alan Alda, Kareem Abdul-Jabbar, NASA Astronaut Yvonne Cagle, Michiu Kaku, and many others.
PLUS
(6/19) I Spy New York Camp: Capturing the City Through the Camera at the Museum of the City of New York.
(ongoing) Aspiring scientists and astronauts will want to explore the New York Hall of Science in Queens, brimming with interactive exhibits (plus an outdoor playground).
June NYC Nightlife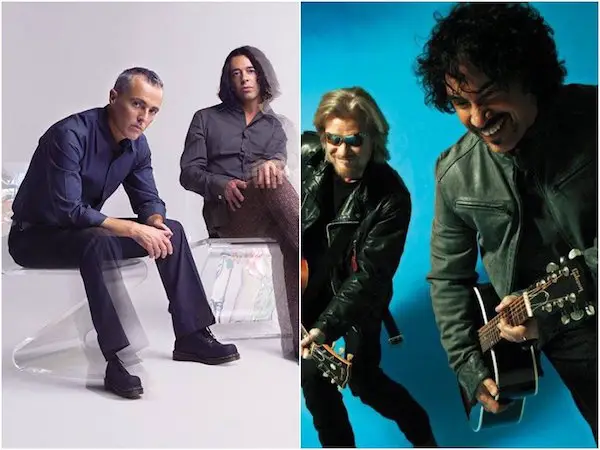 (6/16) Double bill treat! Hall & Oates and Tears for Fears at Forest Hills Stadium.
PLUS
(6/3) Mavis Staples/Toshi Reagon at Central Park Summerstage. 6pm-10pm.
(6/2-6/4) Music fans gather for the Governor's Ball 2017 at Randall's Island Park, with a lineup including Tool, Lorde, Chance the Rapper, Phoenix, Wu-Tang Clan, Cage the Elephant, Wiz Khalifa, Mac DeMarco and many others.
(6/9) The Chainsmokers w/Emily Warren, Kiiara, Lost Frequencies at Forest Hills Stadium.
(6/9) The Buzzcocks at Webster Hall.
(6/10) Dance up a storm at The 33rd Annual New York Salsa Festival at Barclays Center in Brooklyn. The event will feature Willie Colón, Eddie Palmieri, Tito Nieves, Grupo Niche, Fruko y sus Tesos, Tito Rojas, DLG, Eddie Santiago and more!
(6/10) New York City Bourbon Mash. Various venues. nycbourbonmash.com.
(6/10-6/11) Jazz Age Lawn Party at Governors Island.
(6/11) George Clinton and P Funkadelic perform at Flushing Meadows-Corona Park, at the Only in Queens Festival. FREE.
(6/13-6/14) Nick Cave and the Bad Seeds at The Beacon Theatre.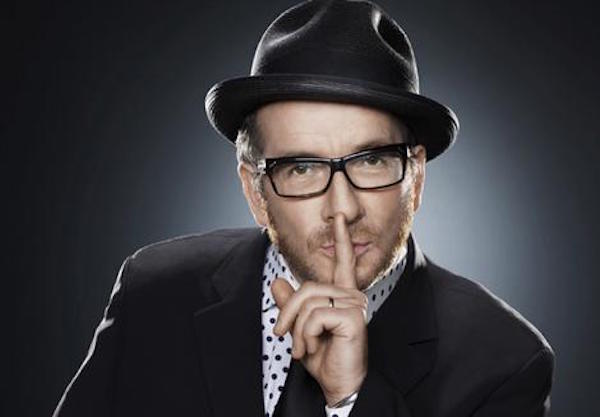 (6/15) Elvis Costello and the Impostors at Central Park Summerstage.
(6/16) Jazz & CHIHULY: A special evening concert series in conjunction with New York Botanical Garden's CHIHULY exhibit. Tonight: The French Connection, with an ensemble led by trumpeter Alphonso Horne and Parisian chanteuse Camille Bertault. $45pp. 6:30-10:30pm.
(6/16-6/25) It's the 48th annual NYC Pride Week, kicking off with the Pride Rally.
(6/23-6/25) NYC's first ever Pride Island will include performances by Patti LaBelle, Tegan and Sara, singer /songwriter Deborah Cox, DJ Lina, Years & Years, Roisin Murphy, Gallant, Dimitri From Paris, and Occupy the Disco.
(6/11) George Clinton and P Funkadelic perform free in *Flushing Meadows-Corona Park, part of Summerstage. 5pm-8pm.
(6/12, 6/17) Swan Lake at the Metropolitan Opera.
(6/13-6/14) Nick Cave and the Bad Seeds at Beacon Theatre.
(6/14) Jack Johnson at Forest Hills Stadium.
(6/16) Brew at the Bronx Zoo. Round two is going to be bigger and better. From 6 to 7:30 p.m. grizzly bears, giraffes, lemurs, sea lions and more will be on exhibit. Stop by and see your favorites before the unlimited beer tastings begin. At 7 p.m. we'll start pouring samples of over 100 varieties of wine and beer, so you can find a new favorite or enjoy a classic.
(6/17) Mermaid Parade at Coney Island The Mermaid Parade is the nation's largest art parade and one of New York City's greatest summer events. 1pm.
(6/17) Sigur Ros at Forest Hills Stadium.
(6/21) Chanteuse Diana Krall performs at the Beacon Theatre.
(6/24-6/25) Pinknic Festival at Governors Island. Following the runaway success of Pinknic's 2016 debut, New York City's largest rosé picnic and music festival returns to Governors Island this June for a two-day summer fête. 2017's Pinknic is going to be full to the brim with delectable food, lively entertainment, and, of course, everyone's favorite pink drink.
(6/27-6/28) Crooner John Legend performs at The Theater at Madison Square Garden.
(6/28) Sheryl Crow's Be Myself Tour stops at the Beacon Theatre.
(6/29-6/30) Cassandra Wilson performs at the Blue Note.
Read here more about NYC Outdoor Music Venues.
June NYC Sightseeing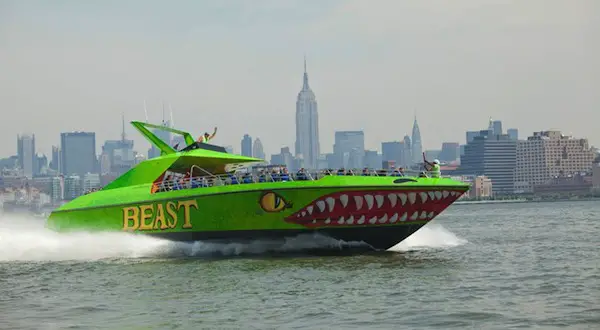 (Ongoing) See the NYC skyline like never before when you ride THE BEAST Speedboat Ride.
PLUS
(6/5) A Taste of Times Square returns! Great food, swing dancing lessons, and more!
(6/11-6/12) Enjoy some finger lickin' good pulled pork 'n' beer at the Big Apple Barbecue Block Party.
(6/17) Porch Stomp, A Free Festival of Americana Folk Music and Dance on Governors Island.
(5/23-8/13) The popular Shakespeare in the Park program returns to Central Park. This year's productions include Julius Caesar and A Midsummer Night's Dream.

(6/18) Remember Dad today with special Father's Day Brunch and Dinner Cruises with Spirit of New York.
(ongoing) Kids of all ages will want to check out the brand new Gulliver's Gate, a $40 million extravaganza that allows visitors to travel the globe without leaving Times Square. Latin America, Asia, the Middle East, Russia, and Europe are all here in incredibly detailed miniature. And don't let that word "miniature" fool you—Gulliver's Gate feels like it covers acres, stretching a full city block with the wonders of the world.
June NYC Ongoing
(ongoing) Baseball season is here! Take a Yankee Stadium Tour!
PLUS
Bring a loved one to take in the breathtaking view at Top of the Rock.
Visit the sites of Friends, Seinfeld, Trainwreck, Gossip Girl, Sex and the City, and many other NYC film sites with On Location Tours.

Learn more about the fascinating history of New York City's Financial District with Wall Street Walks tours.
Grab a photo with Taylor Swift, One Direction, Lady GaGa , Don Draper, Johnny Depp and many more of your favorite celebrities at Madame Tussauds New York.
Ripley's Believe It or Not! Odditorium brings people of all ages face-to-face with the world's most unbelievable curiosities. With 18,000 square feet of astonishing artifacts and exciting interactive exhibits. Here's a coupon!
Zip up 100 stories in 60 seconds and see New York City atop One World Observatory.
Explore New York City from the best vantage points with Helicopter Flight Services Tours. Choose from four different itineraries.
New York Weather in June
June is also a great time to be in New York weather-wise, as the conditions tend to be comfortably warm and without extremes. The average daily high on June 1 is a nice 74°F (23°C), working its way up to 83°F (28°C) by June 30. Average lows at the beginning of June are 64°F (18°C), and by the end of the month nights are only getting down to about 68°F (20°C). June tends to be a dry month, with less precipitation than May (there's an average of 13 rainy days for the month, meaning packing an umbrella is a smart call). Look for an average of about 4 inches of rain, most of it spread across June in light or moderate amounts.
---
Like what you see here? Share it with your friends on Facebook!
Looking for Free Group Planning Services?
Get free advice on planning your group's trip to New York.
RESTAURANTS

Conveniently located in the Port Authority Bus Terminal, the...

THEATER

In this new musical, Jenna, supported by her quirky crew of ...

SHOPPING

A premier destination for family entertainment....

SIGHTSEEING

Enjoy a narrated harbor tour including views of the Statue o...