Things to Do in NYC in July
May 18, 2018 - by City Guide News Desk
July is a great month to visit New York City. If you're looking for things to do in NYC, the museums serve up exciting exhibits and outdoor venues pack their stages with the hottest music festivals and entertainment, almost all of it free. The weather is perfect for a cruise to take in NYC's breathtaking skyline.
EXHIBITS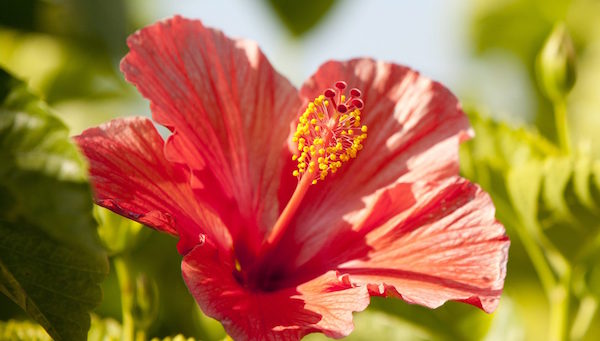 (Now-10/28) Georgia O'Keeffe: Visions of Hawaii at New York Botanical Garden. Pioneering American modernist Georgia O'Keeffe (1887–1986) conveyed a distinct sense of place with innovative depictions of her surroundings, from stark New Mexican landscapes to New York cityscapes. Yet flowers and plants were subjects that engaged O'Keeffe throughout her career. Curated by Theresa Papanikolas, Ph.D., of the Honolulu Museum of Art, this landmark exhibition will offer a rare focus on 20 of O'Keeffe's depictions of Hawai'i from a nine-week sojourn in 1939 while on commission to produce images for a Hawaiian Pineapple Company promotional campaign.
(Now-2/3/19) Escher: The Exhibition and Experience: Industry City Exploring the intersection between art, mathematics, science and poetry, Escher's works have fascinated and astounded generations of artists, architects, mathematicians, musicians and designers alike. Experience the utterly captivating and mind-bending work of graphic illustrator M.C. Escher in this new exhibition featuring more than 200 original works. eschernyc.com.
(Now-9/9) Celebrating Bill Cunningham marks the New-York Historical Society's recent acquisition of objects, personal correspondence, ephemera, and photographs that reflect the life and work of Bill Cunningham. One of the late 20th century's most influential trend-spotters and style authorities, the legendary New York Times journalist and photographer was frequently spied on the city's streets, at fashion shows, and elegant soirées capturing images of New York's fashion innovators and cultural glitterati. Among the highlights of Celebrating Bill Cunningham are a bicycle that he rode around the city; his first camera, an Olympus Pen-D, 35mm; signature blue jacket; personal photographs of Cunningham at home and with friends; correspondence, including a few of the hand-made Valentines he frequently sent to friends; and a New York City street sign, "Bill Cunningham Corner," that was temporarily installed at Fifth Avenue and 57th Street in his honor, following his death. Soon after he arrived in New York, Cunningham worked as a milliner, and items on view from his millinery line, William J., include an innovative beach hat, along with other hats and fascinators; and a press release written for the William J. spring 1960 millinery show. Also on display are selections from Cunningham's Facades, his eight-year photographic project documenting New York City's architectural and fashion history, which was shown at the museum in 2014
(7/4) HJCG at Louis Armstrong House. Join Louis's traditional birthday for birthday cake and a performance by Terell Stafford. Terell Stafford, acclaimed New York-based trumpet player, has been hailed as "one of the great players of our time, a fabulous trumpet player" by piano legend McCoy Tyner. Stafford is recognized as an incredibly gifted and versatile player, combining a deep love of melody with his own brand of spirited and adventurous lyricism. 2pm-5pm. louisarmstronghouse.org
Click here for more about visiting the Louis Armstrong House in Queens.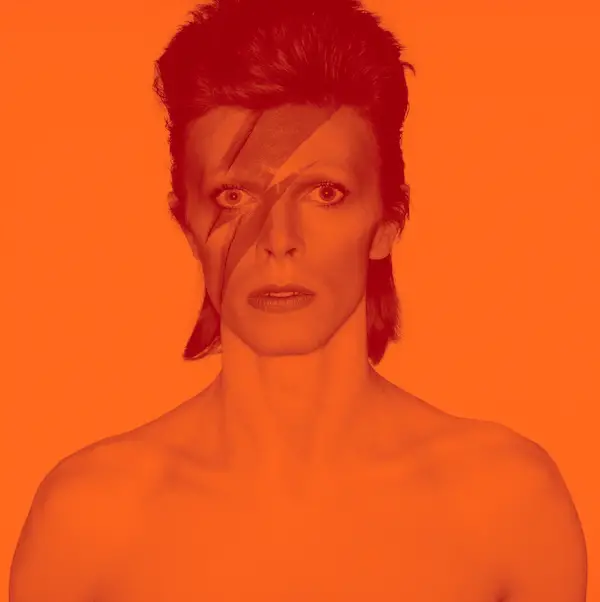 David Bowie as alt-ego Aladdin Sane, on his album cover, photographed in 1973 by Brian Duffy.
(Now-7/15) Final weeks! On stage, he was Ziggy Stardust, Aladdin Sane, and The Thin White Duke. David Bowie, the beloved English singer/New York transplant who sang about "Changes" and is revered for perpetually changing his sound and look over a five decades-plus career, is being celebrated in David Bowie is, a major exhibition that makes its final stop at the Brooklyn Museum. This first-ever Bowie retrospective explores a creative process of reinvention, collaborations, and bold characterizations that shaped listeners' own identities. The show includes 300+ significant objects from Bowie's teens to his death in 2016, including handwritten lyrics, diary entries, photography, set designs, album artwork, and rare performance material, with many items exclusive to the Brooklyn Museum presentation. More than 60 stage costumes are on display. Advanced sound technology, alongside theatrical scene–setting, animation, and video, provides an immersive journey through Bowie's formative artistic experiences.
(Now-10/8) Heavenly Bodies at the Metropolitan Museum of Art and The Cloisters. Heavenly Bodies: Fashion and the Catholic Imagination reflects the influence of religious art, ceremony, and imagery on clothing design. It's a sprawling show, literally—encompassing 65,000 square feet and 25 galleries, including The Cloisters (the museum's uptown branch dedicated to medieval art, housed in reconstituted European chapels and cloisters) and parts of the Lehman Wing, the Costume Center, and the medieval and Byzantine art galleries at The Met itself.
(Now-1/6/19) Unseen Oceans at the American Museum of Natural History enables visitors to embark on a journey four miles underground to the ocean's bottom, as they discover the latest ocean science and encounter the researchers and technologies revealing our planet as never before.
(Now-12/2/18) Art of the Mountain: Through the Chinese Photographer's Lens at the China Institute. Featuring over 60 photographs from a range of modern Chinese photographers, this exhibition will allow visitors to consider the role of mountains in China's geography, history, art, and philosophy.
(Permanent) The Jim Henson Exhibition at the Museum of the Moving Image will celebrate the life and legacy of the famed Muppet creator, exploring both his prolific career and the enduring effect his work has on pop culture to this day. Visitors can expect to learn more about the creation of such beloved works as The Muppet Show, Sesame Street, Fraggle Rock, The Dark Crystal, and Labryinth, as well as to discover the cutting-edge experimental works Henson made throughout his career.
(Permanent) The Museum of the City of New York presents NY at Its Core. Ten years in the making, New York at Its Core presents the compelling story of New York's rise from a striving Dutch village to today's "Capital of the World." The exhibition captures the human energy that drove New York to become a city like no other and a subject of fascination the world over. Entertaining, inspiring, important, and at times bemusing, New York City "big personalities," including Alexander Hamilton, Walt Whitman, Boss Tweed, Emma Goldman, JP Morgan, Fiorello La Guardia, Jane Jacobs, Jay-Z, and dozens more, parade through the exhibition.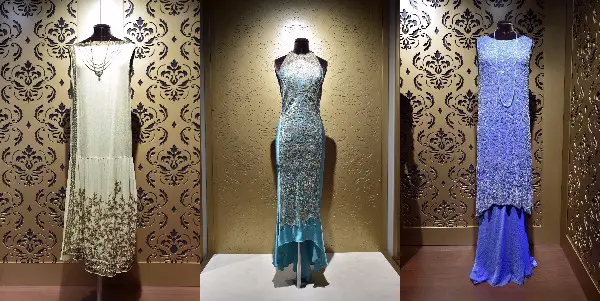 (Now-9/3) Extended! Downton Abbey: The Exhibition, based on the beloved television show Downton Abbey. Be transported to post-Edwardian England, where the characters and the iconic house come to life. You'll be immersed in the fascinating social history, culture, and some of the most memorable moments and sets from the show's six-season run, including Mrs. Patmore's kitchen and the servants' quarters.
COMEDY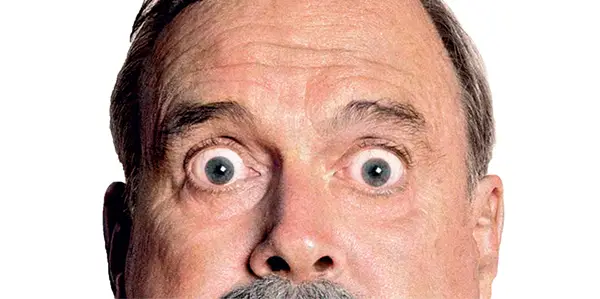 (7/22) John Cleese with Monty Python & The Holy Grail at Brooklyn's Kings Theatre. Living comedy legend John Cleese is heading in your general direction for a live and truly unforgettable evening of conversation and audience Q&A. Absurd and/or ridiculous questions only, please.
PLUS
(7/1) Ken Jeong from The Hangover and Role Models at Carolines.
(7/6-7/7) Rich Vos at Gotham Comedy Club.
(7/11) #Adulting with Michelle Buteau and Jordan Carlos at The Bell House.
(7/15) SNL's Sasheer Zamata: Party Time! at The Bell House.
(7/21-7/22) OZY Fest, with Chelsea Handler, Michelle Wolf, Martha Stewart, Padma Lakshmi and many others, will take place in Central Park. Part music festival, part TED Talk, part food fair.
(7/27-7/28) Shawn Wayans at Gotham Comedy Club.
KIDS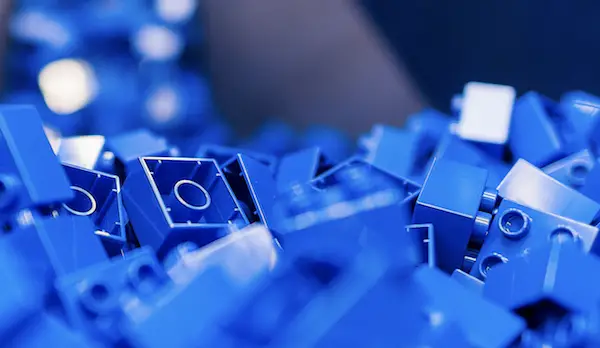 (Now-8/4) LEGO BRICKS: A CELEBRATION! at Scandinavia House. To mark the 60th anniversary of the LEGO® brick, the American-Scandinavian Foundation presents an exhibition saluting the LEGO Group as a leader of learning through play, LEGO® Bricks: A Celebration! Featuring sculptures, mosaics, and interactive play zones by renowned LEGO® Certified Professional artist Sean Kenney, the exhibition will also include an overview of the LEGO Group's history and educational mission, as well as a variety of children's workshops.
PLUS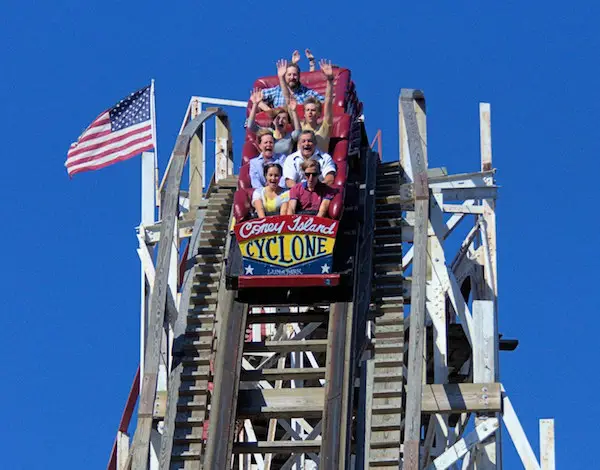 (Ongoing) Luna Park in Coney Island is open!! Grab the family, get a Luna pass and ride the Cyclone, the Cozmo Jet, stroll the beach with a hot dog and more!

(Permanent) Connecting Worlds at the New York Hall of Science in Queens. Easy to get to by the 7 train, NYSCI's groundbreaking exhibition is open Monday–Friday, 10am–4:30pm (last session at 4 pm) and Saturday and Sunday, 11am–5:30pm (last session at 5pm). Free timed tickets are required for entry. Presented in the iconic Great Hall, Connected Worlds immerses visitors in a fantastical animated world where your actions–gestures, movements, and decisions–impact how well the world is kept in balance. There are six habitats in Connected Worlds: jungle, desert, wetlands, river valley, reservoir, and grasslands. Each has its own trees, plants, and animals, but they share a common supply of water. The habitats are fed by a central waterfall that is projected 38-ft high in the exhibitions and flows out across an interactive floor that spans 2,300 square feet. While interacting with Connected Worlds, visitors explore the interconnectedness of different habitats, strategize to keep systems in balance, and experience how individual and collective actions can have widespread impact.
(7/1-9/30) Big City Fishing Sundays on Pier 25 in Hudson River Park.
Adults and kids aged 5+ learn how to fish while engaging with trained environmental educators about river science topics. We provide the rods, reels and instruction. 11am.
(7/11-8/1) Design Kids Imagination Playground at Cooper Hewitt Smithsonian Design Museum Stimulate your child's design creativity! Join us for Imagination Playground in the Arthur Ross Terrace and Garden on Wednesdays from 11am–1pm from June 27 through August 1.
(7/28)
(Ongoing) Blue Man Group at Astor Place Theatre. Best known for their wildly popular theatrical shows, Blue Man Group combines music, comedy, and multimedia theatrics to produce a unique form of entertainment. The hour and forty five minute show is fun for the whole family. The show recently celebrated its 25th anniversary.
(Ongoing) Exhilarating Family Fun at Stomp NYC. Special discount packages available!
For more kids activities, check out our sister site nymetroparents.com!
MUSIC & NIGHTLIFE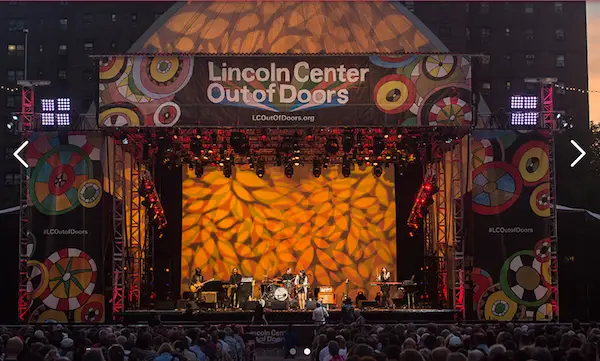 (7/24-8/12) Lincoln Center Out of Doors returns. Featuring a Family Day with the Mark Morris Dance Group (7/28), RZA (7/24), and NPR's Music Turning the Tables with Carly Rae Jepsen, Jamila Woods, I'm With Her (8/1).
PLUS
(6/30-7/1) Pinknic on Governors Island. Since its inception in 2016, Pinknic has welcomed thousands of guests, all dressed in pink and white, to take a seat on our rosé-colored picnic blankets to rosé all day with friends. With unobstructed views of the Statue of Liberty and Manhattan skyline offering the perfect backdrop, Pinknic has quickly become a New York City summer tradition.
(6/21-8/9) Cooper Hewitt Thursdays Bring Music and More to an Enchanted Garden.
(7/17-8/29) The popular Shakespeare in the Park program returns to Central Park. Next up is a production of Twelfth Night.
(7/10-7/11, 7/13-7/14) Radiohead plays four evenings at Madison Square Garden.
PLUS
(7/1) U2 at Madison Square Garden.
(7/4) Wasabassco's America Our Annual 4th of July at Bell House. Assert your independence with a celebration of the parts of this country that still work: Burlesque, Beer, and Brooklyn! 8pm.
(7/6) Denver-born singer, songwriter, storyteller, and guitarist Jill Sobule at the Rubin Museum.
(7/6) Trey Anastasio Trio: SummerStage in Central Park at 6pm.
cityparksfoundation.org/summerstage
(7/12) Antibalas with Combo Chimbita, and DJ Nickodemus at the BRIC Celebrate Brooklyn Fest in Prospect Park, free. brickartsmedia.org
(7/12, 7/14) Illusionist David Blaine at Kings Theatre.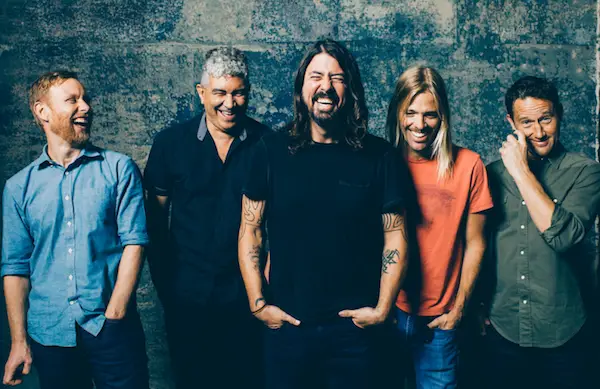 (7/14) Foo Fighters at Jones Beach Theater, followed by...
(7/16-7/17) ...two nights at Madison Square Garden.
(7/17) Dave Matthews Band at Jones Beach Theater.
(7/13-7/15) Erasure Word Be Gone Tour stops at the Beacon Theatre.
(7/23-7/24) Britney Spears at Radio City Music Hall.
(7/24) Panic at the Disco at Madison Square Garden.
(7/24) Arctic Monkeys at Forest Hills Stadium.
(7/28) Vans Warped Tour at Jones Beach Theater.
(7/28) Boy George & Culture Club, B-52s and Thompson Twins' Tom Bailey at Forest Hills Stadium.
(7/27-7/29) Panorama Music Festival at Randall's Island with The Weeknd, Janet Jackson, The Killers, Father John Misty, St. Vincent, The XX, David Byrne, and others. panorama.nyc
(7/29-8/25) 44th Annual Harlem Week Festival , harlemweek.com
SIGHTSEEING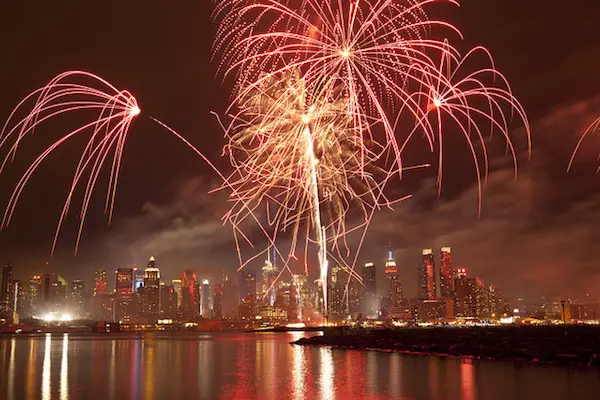 (7/4) New York City is a fantastic place to celebrate the anniversary of America's Independence. The main event is of course the Macy's 4th of July free fireworks show, which celebrates its 42nd anniversary this year. Four barges on the East River provide the pyrotechnical action, which is the largest Independence Day display in the nation. The fireworks begin at nightfall (9:20pm or so), but for the best views you'll want to get situated hours in advance. The very best place to watch the show is right from the water on one of New York's famous cruise ships. You can declare your independence from crowds aboard the Circle Line July 4th Fireworks cruise. Food, drink, and a live DJ complement the action. Choose from an afternoon NY Statue of Liberty Lunch Cruise or the open bar and three-course buffet aboard the nighttime NY Independence Day Fireworks Dinner on Spirit Cruises. Manhattan's premier all-glass, European-inspired dining cruise ship Bateaux is the most sophisticated way to watch the show. Daytime sees the Independence Day Sightseeing Lunch and night brings a five-hour Independence Day Fireworks Dinner with a plated meal and platinum open bar.
PLUS
(New!) Take a ride through time and learn about Downtown New York City's rich heritage with THE DOWNTOWN EXPERIENCE Powered by THE RIDE. Enhanced with virtual reality technology (thanks to Timelooper), experience highlight moments in NYC's history like never before!
(ongoing) Baseball season is here! Take a Yankee Stadium Tour!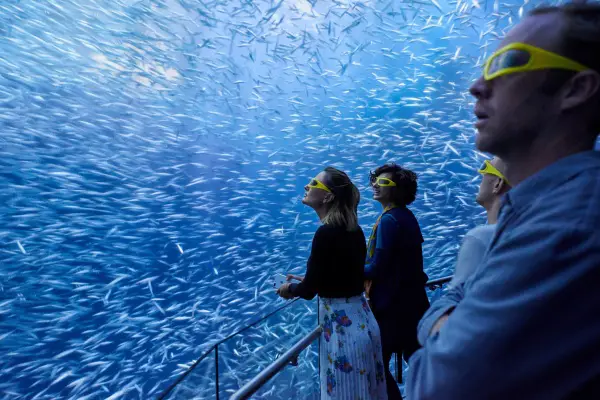 Immerse yourself in the deep, dark depths of the ocean, where Humboldt squid fight to the death, 50 foot whales ride overhead, play with sea lions, navigate a sea kelp maze and more at National Geographic Encounter: Ocean Odyssey! And on Fridays throughout the summer enjoy a FREE glass of wine or a non-alcoholic beverage, after 4pm. Here is a $5 off coupon.
New! Check out NYC's hottest new museum, exploring the world of espionage, SPYSCAPE!
Grab a photo with Taylor Swift, One Direction, Lady GaGa and others at Madame Tussauds New York. Use this coupon and save $5 off admission!
Bring a loved one to take in the breathtaking view at Top of the Rock.
Visit the sites of Friends, Seinfeld, Trainwreck, Gossip Girl, Sex and the City, and many other NYC film sites with On Location Tours.

Learn more about the fascinating history of New York City's Financial District with Wall Street Walks tours.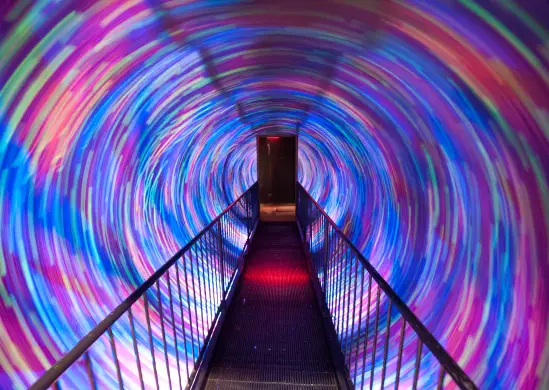 Ripley's Believe It or Not! Odditorium brings people of all ages face-to-face with the world's most unbelievable curiosities. With 18,000 square feet of astonishing artifacts and exciting interactive exhibits. Here's a coupon!
Zip up 100 stories in 60 seconds and see New York City atop One World Observatory. Here is a coupon!
Explore New York City from the best vantage points with Helicopter Flight Services Tours. Choose from four different itineraries.
New York Weather in July
July is full summer in New York, which of course means hot. In fact, this is the hottest month of the year, with highs averaging 82°F (28°C) on July 1 and topping out at 84°F (29°C) by July 31. Average lows overnight go from 67°F (19°C) up to 69°F (21°C) by month's end. July is also a wet month, with an average of 4.5 inches of rain, and also plenty of humidity. Do like New Yorkers do and dress light for July in the city. You'll see flip-flops and minimal outfits everywhere. Subway trains are air conditioned, but platforms aren't, so avoiding too many layers is a good strategy. Days are long and outside of a few thunderstorms you shouldn't expect extreme weather, making this a very appealing month to visit the city. Click here for more great ideas for a hot day in NYC!
---
Like what you see here? Share it with your friends on Facebook!
Looking for Free Group Planning Services?
Get free advice on planning your group's trip to New York.
RESTAURANTS

Beer hall casual meets craft cocktails with a healthy dose o...

THEATER

In a heartbeat, 38 planes with 6,579 passengers were strand...

SHOPPING

Specializing in the great vineyards of California, France, A...

SIGHTSEEING

Manhattan's premier all-glass, European-inspired dining crui...