10 Offbeat Ways to Spend Your Holidays in NYC
November 27, 2018 - by Merrill Lee Girardeau
Diversify your holidays with some offbeat holiday things to do in New York City this year. Experience solstice-themed music at St. John the Divine, take a holiday-themed bus tour on THE RIDE, explore the world of Harry Potter at the New-York Historical Society, see Jewish comics play on Christmas Eve at Gotham Comedy Club, and much more. Read on for some great holiday alternatives in NYC.
10 Offbeat 2018 Holiday Events in NYC: Lights in Dyker Heights
Increasing news coverage has made this undercover holiday gem a more crowded affair than in years past. Even still, you should take a train or bus out to Dyker Heights, Brooklyn, for the most insane Christmas lights and holiday displays you've ever seen. Each year the large houses in this South Brooklyn neighborhood do it up like it's the last holiday season ever, with 10-foot Santas, Nutcracker forests, and millions of sparkling lights. Go on a weeknight if you can! During the month of December, A Slice of Brooklyn offers a daily Holiday Lights in Dyker Heights tour. 11th to 13th Aves. btw. 83rd & 86th., Brooklyn
10 Offbeat 2018 Holiday Events in NYC: The Hip Hop Nutcracker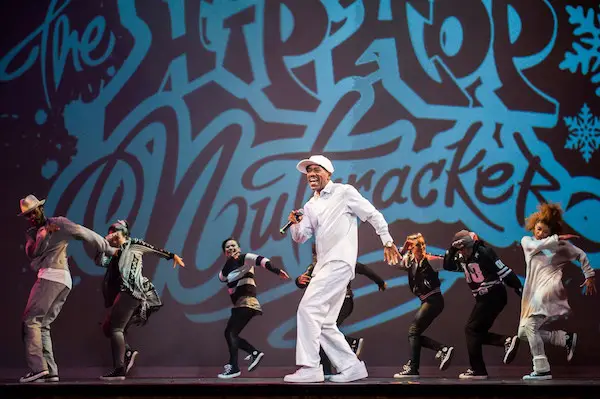 Celebrate the holiday season with an urban dance retelling of the timeless fairy tale, featuring rap legend Kurtis Blow as special guest MC. The Hip Hop Nutcracker resets Tchaikovsky's classic score to hip-hop choreography while one dozen all-star dancers plus a DJ, a violinist, and awesome digital scenery bring the traditional Nutcracker story to new life. December 23rdat Brooklyn's Kings Theatre. 1027 Flatbush Ave., kingstheatre.com
10 Offbeat 2018 Holiday Events in NYC: Quirky Ornaments
There are a multitude of Christmas-themed shops throughout the city, but some of the quirkier picks are worth a look during the season. ABC Carpet & Home's home goods and creative window displays have made it an essential Flatiron destination. Stop by the first floor for fine ornaments made with care and one-of-a-kind design. During the holiday season, Authentiques Past and Present is full of enough Christmas ornaments to decorate every tree in the city. Come to Chelsea to grab food-themed ornaments like pizza slices and subway sandwiches, plus more traditional shapes like snowmen, angels, and Santas. Located on the Upper West Side, the delightful chaos of More & More will have you craning your neck to see all its many ornaments, which hang from the ceiling at varying heights and in incredible density throughout the store. ABC Carpet & Home: 888 Broadway, 212-473-3000, abchome.com, 255 W 18th St., 212-675-2179, fab-stuff.com, 378 Amsterdam Ave., (212) 580-8404, moreandmoreantiquesnyc.com
10 Offbeat 2018 Holiday Events in NYC: The RIDE: Holiday Edition
The bus tour The RIDE has a holiday-themed experience for visitors to New York this season. Travel the 4.2-mile route through the sparkling city streets, protected from winter weather in a state-of-the-art bus with huge windows and stadium seating. A funny host will narrate the journey, while Santas, elves, and winter players will perform spontaneous scenes on the sidewalk. Available November 15-January 6. Save $20 off THE RIDE: Holiday Edition with City Guide's coupon! 212-221-0853, experiencetheride.com
10 Offbeat 2018 Holiday Events in NYC: Harry Potter: A History of Magic at the New-York Historical Society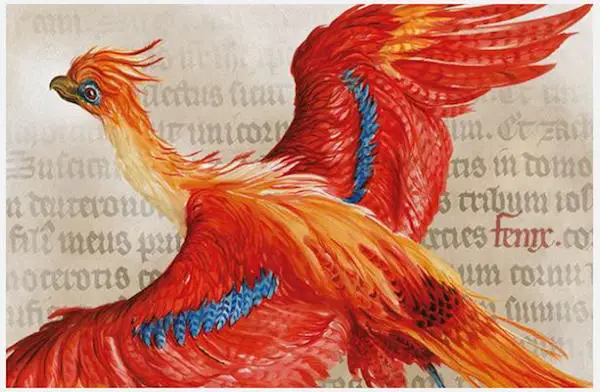 While not explicitly holiday-themed, the Harry Potter series evokes some serious winter magic (certain TV stations play the movies around Christmas, after all). New-York Historical Society is showing a Harry Potter-themed exhibition, including J.K. Rowling's original notes and drawings for the book. The broad scope of this exhibit also covers the science, history, and culture that informed Rowling's' magical world filled with wands, witches, wizards, dragons, and mail-carrying owls. The show is charmingly arranged by the school subjects at Hogwarts, like Potions, Herbology, and the Care of Magical Creatures. On view now through January 27, 2019. 170 Central Park West, 212-873-3400, harrypotter.nyhistory.org
10 Offbeat 2018 Holiday Events in NYC: Merry Tuba Christmas at Rockefeller Center
Rockefeller Center is a holiday extravaganza unto itself, with a titanic Christmas tree and the popular ice rink. One tradition that doesn't get quite as much attention is the annual corps of tuba players making hearty holiday music each year. Returning for its 45th year, this concert is composed of hundred of tubists of all ages, and the crowds are welcome to sing along! Conducted by Chris Wilhjelm. December 9. 30 Rockefeller Plaza, rockefellercenter.com
10 Offbeat 2018 Holiday Events in NYC: "12 Days of Christmas" at Cafe Un Deux Trois
If you prefer to carol inside and don't mind a little spontaneity, book a table at Cafe Un Deux Trois in the Theatre District. This French brasserie is well-known for its frequent renditions of "The 12 Days of Christmas," arranged by Michael Pollard, a member of the wait staff who leads the restaurant in song. Expect to be assigned one day of Christmas for your table—"three French hens," for example—that you'll be required to repeat each verse of this classic carol. Call ahead and make sure you're there for the song (it typically occurs during the dinner rush). 123 W 44th St., 212-354-4148, cafeundeuxtrois.com
10 Offbeat 2018 Holiday Events in NYC: Phil Kline's Unsilent Night
Caroling gets an update at the inspiring Unsilent Night, begun in Greenwich Village in 1992. Phil Kline composed the electronic piece "Unsilent Night" and broke it into four tracks. When participants gather for the event, all play various tracks on boomboxes and other mobile devices, creating "a city-block-long stereo system" of transporting winter music. The yearly event occurs in Washington Square Park, as it did during the first iteration, as well as other cities throughout the country. Download a track on your mobile device, and participate in this New York-born winter tradition. December 16. Washington Square Park arch, unsilentnight.com
10 Offbeat 2018 Holiday Events in NYC: 39th Annual Winter Solstice Celebration at St. John the Divine
Celebrate the winter solstice, the longest night of the year, at the largest cathedral in the world. For the 39th year in a row, St. John the Divine Cathedral in Morningside will host saxophonist Paul Winter's multimedia winter event. Throughout four performances, the Forces of Nature Dance Theatre and many other performers will offer modern takes on ancient solstice rituals. There will be singing, dancing, and drumming, and the cathedral will be filled to the brim with solstice-themed decor, including a sun gong. December 20-22. 1047 Amsterdam Ave., 212-316-7540, stjohndivine.org
10 Offbeat 2018 Holiday Events in NYC: A Very Jewish Christmas at Gotham Comedy Club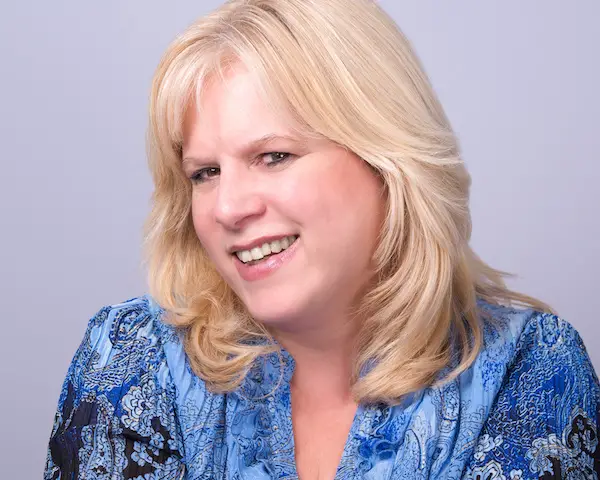 Marion Grodin
Bring two winter holidays together, and laugh your way through A Very Jewish Christmas at Gotham Comedy Club. This Chelsea club is hosting two shows on Christmas Eve, with slates full of Jewish comics ready to entertain. So far, Marion Grodin, Sam Morril, James Goff, and Jared Freid are scheduled for this event, with more to come as the holidays approach. December 24. 208 W. 23rd St., 212-367-9000, gothamcomedyclub.com
Looking for Free Group Planning Services?
Get free advice on planning your group's trip to New York.
RESTAURANTS

Beloved midtown spot takes inspiration from local tradition,...

THEATER

Gaston Leroux's famous period thriller is now one of Broadwa...

SHOPPING

Specializing in the great vineyards of California, France, A...

SIGHTSEEING

In addition to 360-degree views from Midtown Manhattan, the ...