NYC's Indoor Rooftop Bars
February 23, 2017 - by Chelsey Grasso
Rooftop bars are some of New York City's most treasured establishments, but unfortunately, once the winter rolls around many of them shut their doors. Luckily, we have you covered with five of the city's best indoor rooftop bars that stay open come rain, snow, or sleet (and trust us, NYC sees it all during the colder months). Bad weather shouldn't stop you from making the most of your trip to New York, and thanks to these lovely hotel bars, it doesn't have to.
Best of NYC Indoor Rooftop Bars: Monarch Rooftop (Midtown West)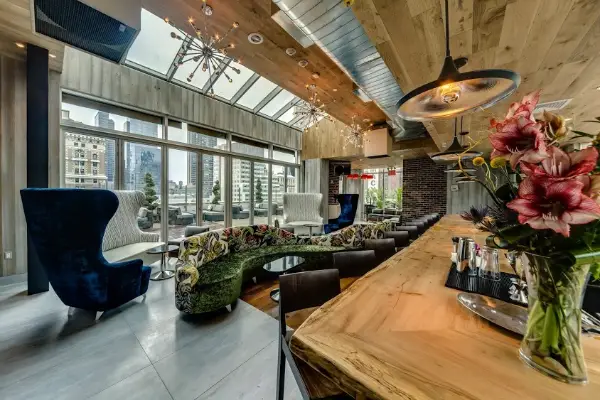 For incredible close up views of the Empire State Building (and the New York City skyline), head up 18 floors to the very expansive Monarch Rooftop. Amid stylish surrounds you'll find a fireplace, warm cocktails, and a transparent winter enclosure that ensures you can still take in all the sights no matter how low the thermometer plunges. 71 W. 35th St., 212-630-9993, addisongroupnyc.com/venues/monarch/
Best of NYC Indoor Rooftop Bars: The Lodge at Gallow Green (Chelsea)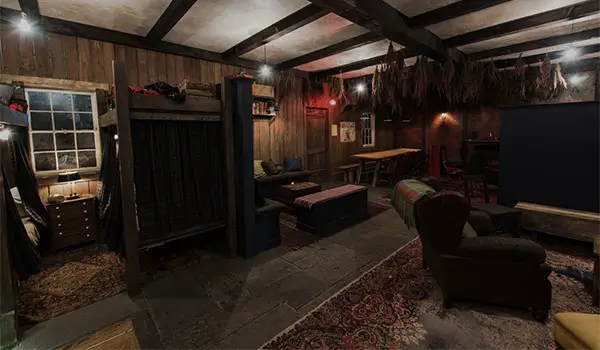 The Lodge at Gallow Green transports you from the middle of a metropolis to a quaint cabin in the middle of a forest… except you still have breathtaking views to drool over when you're not exploring campy bunkbeds, a writer's desk, and pile upon pile of animal furs. The McKittrick Hotel really does offer the best of both worlds for New Yorkers with their world-class bar. The McKittrick Hotel, 542 W. 27th St., 212-564-1662, mckittrickhotel.com
Best of NYC Indoor Rooftop Bars: Top of the Strand (Midtown West)
Head up to Top of the Strand on the hotel's 21st floor to check out what Premier Traveler Magazine has named "one of the top 10 rooftop bars in the world." Guests can take in a dazzling view of the Empire State Building underneath the retractable glass roof that makes for an intimate and friendly rooftop atmosphere no matter the weather. The Strand, 33 W. 37th St., 646-368-6426, topofthestrand.com
Best of NYC Indoor Rooftop Bars: Refinery Rooftop (Midtown West)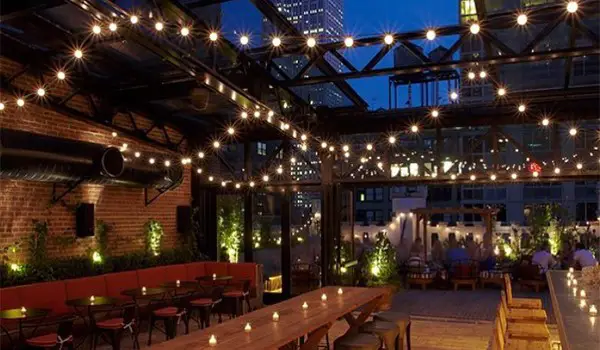 The Refinery Rooftop offers its guests that quintessential New York City experience that every New York visitor needs to have. An exposed brick interior and rustic wooden furniture make for a chic yet comfortable setting for guests to enjoy their beverages, along with the rotating mix of talent that frequents the lounge. And naturally, the Empire State Building view is one to write home about. Refinery Hotel, 63 W. 38th St., 646-664-0372, refineryhotelnewyork.com/dine-and-drink/refinery-rooftop/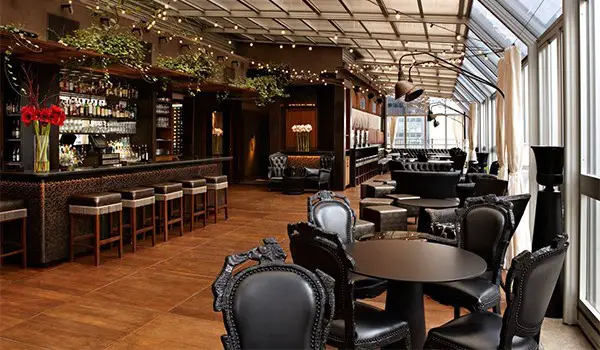 Sit 30 stories high above the New York City streets at the Kimberly Hotel's breathtaking rooftop bar. Upstairs at the Kimberly offers 3000 square feet of floor space divided up into three separate atmospheres. The interior design is stunning, the retractable glass ceilings are beautifully functional, and the view of the Chrysler Building is picture perfect. The Kimberly, 145 E. 50th St. 31st Fl., 212-888-1220, upstairsnyc.com
Looking for Free Group Planning Services?
Get free advice on planning your group's trip to New York.
RESTAURANTS

Vida Verde brings the tastes, colors, sounds, and scents of ...

THEATER

In a heartbeat, 38 planes with 6,579 passengers were strand...

SHOPPING

PANDORA, one of the leading names in jewelry for more than 3...

SIGHTSEEING

In addition to 360-degree views from Midtown Manhattan, the ...