5 Lunch Specials to Try Right Now in Midtown NYC
January 14, 2019 - by Merrill Lee Girardeau
Some of New York City's finest restaurants are best visited at lunch. Often, you can enjoy a meal for less than you'd pay in the evening. You're also more likely to get a table at these popular spots. Innovative North Indian, bacon on a clothesline, and super-flavorful Mexican are all on offer among the five restaurants listed below. Here are several lunch specials available now in midtown!
5 Lunch Specials in Midtown NYC: Saar Indian Bistro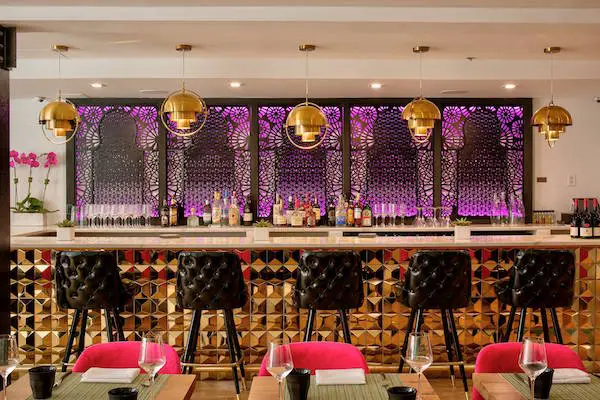 You might dismiss an Indian lunch as too heavy, but don't make that mistake with Saar Bistro. The North Indian dishes at this Theatre District bistro delight the palate with flavors of mango, yogurt, and seafood, plus a little naan and rice for good measure. Two courses are yours for $23, or add on dessert for just $27 per person. Starters include mango coconut soup, cauliflower latkes, and a cooked prawn salad made with cumin, cabbage, and mustard seed. Gluten-free and vegetarian Sarson Da Saag with corn roti makes a winning entree, as does the goat biryani. Chef Hemant Mathur, who received a Michelin star apiece for his two previous restaurants, has teamed up with his wife, pastry chef Surbhi Sahni, to make this upscale Indian bistro a new midtown classic for business lunches, pre-theatre dining, and foodies looking for a satisfying lunch. 241 W. 51st St., 646-609-2142, saarnyc.com
5 Lunch Specials in Midtown NYC: Empire Steak House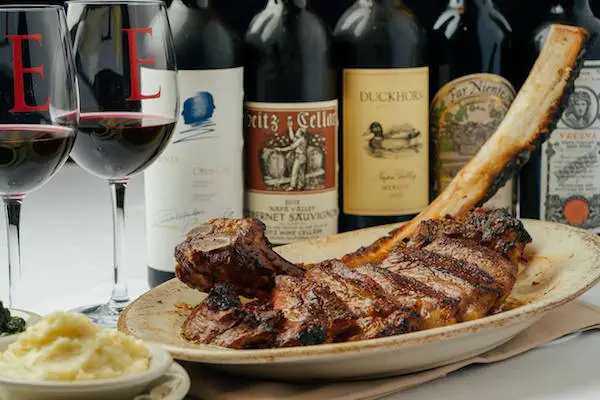 Sure, some people can linger over lunch, but you need a quick midday meal. Both Empire Steak House locations offer Quick Lunch, a two-course option served with your choice of coffee or tea. Start with a green salad, and follow with an entree. Choose among the filet mignon, broiled salmon, chicken parmigiana over pasta, wagyu burger, and lobster ravioli. All meat served is USDA Prime, and the attentive service will make lunch quick, easy, and elegant as possible. Quick lunch pre-fixe deals are offered from 11:15am to 3:45pm daily at the Midtown East and Midtown West locations. Midtown East: 151 E. 50th St., 212-582-6900; Midtown West: 237 W. 54th St., 212-586-9700, empiresteakhousenyc.com
5 Lunch Specials in Midtown NYC: David Burke Tavern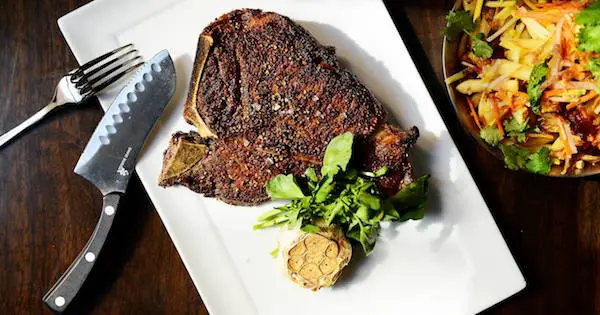 Celebrity chef David Burke operates his cozy new tavern from a chic Upper East Side townhouse, now serving lunch as well as dinner, drinks, and weekend brunch. The seasonally minded menu is puts rich animal protein at the forefront, accompanied by signature Burke ingredients like eggs and Himalayan pink salt (which is also used as wall decor in the restaurant!). Enjoy two courses for $29, three courses for $35, or the Eastsider platter of soup, salad, and sandwich for $24. Starters include the unbeatable Angry Lobster Dumplings with spicy tomato sauce, as well as burrata with acorn squashed salad and chilled oysters. There are no bad choices among the mains, which include roasted branzino, bison short rib with polenta, and pumpkin tortellini. 135 E. 62nd St., 212-988-9021, davidburketavern.com
5 Lunch Specials in Midtown NYC: Darbar Fine Indian Cuisine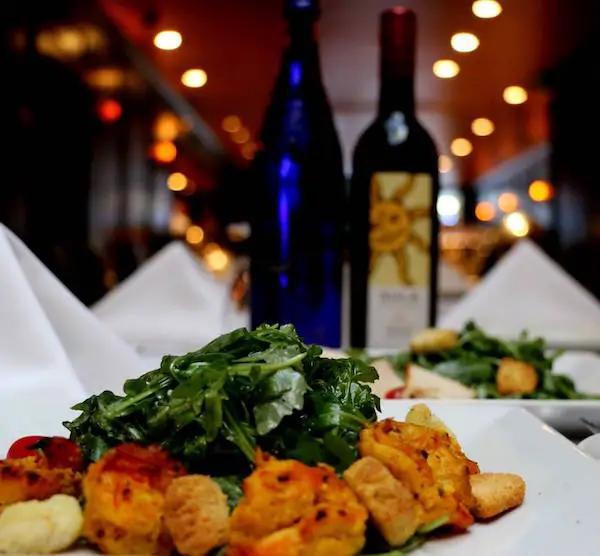 If you work in Midtown East or visit nearby sites like the United Nations, Darbar makes a compelling pick for lunch. This Indian restaurant offers buffet-style lunch every day from 11:30am to 4pm. Best of all? It's only $14.95 and all you can eat. You can also grab lunch to-go with their boxed lunch specials for around $10. Choose from classic Indian dishes like saag paneer, chicken tikka masala, and lamb bhuna. There are also tandoori grilled meat and veggie dishes, as well as biryani rice. Don't forget the naan! 152 E. 46th St, 212-681-4500, darbarny.com
5 Lunch Specials in Midtown NYC: Vida Verde

Vida Verde brings the tastes, colors, sounds, and scents of Mexico to Midtown West. For a great deal at lunchtime, check out Vida Verde's Lunch Box special, which is just $20 (plus tax and tip). Start off with a personalized appetizer, choosing from guac and chips, blistered shishito peppers, queso fundido, or elotes. For entrees, you'll have your pick of tacos (an order of three), a bowl or burrito, or salad. There's even a third course available for an extra $5: grab and go churro bites. 248 W. 55th St., 646-657-0565, vidaverdeny.com
Looking for Free Group Planning Services?
Get free advice on planning your group's trip to New York.
RESTAURANTS

Multi-concept restaurant offering modern Japanese cuisine, a...

THEATER

In a heartbeat, 38 planes with 6,579 passengers were strand...

SHOPPING

The sweetest experience in Times Square!...

SIGHTSEEING

In addition to 360-degree views from Midtown Manhattan, the ...