NYC's 10 Best Escape Rooms
February 2, 2018 - by Chelsey Grasso
If you've never experienced one of New York City's famed escape rooms, then you're in for a real treat with these ten challenges below. The gist is simple: get yourself and your teammates out of a locked room using hidden clues and quick-thinking, and do it within sixty minutes (at most). Sounds fun, right? Trust us, it definitely is.
Best of NYC Escape Rooms: Unlock the Box at Ripley's Believe It or Not! (Midtown West)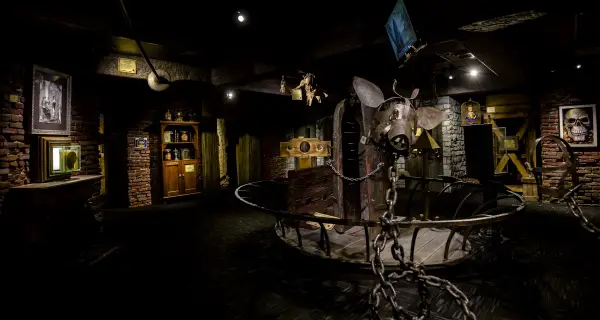 The world-famous Ripley's Believe It or Not! has an escape room spinoff all its own. The attraction has teamed up with cityHUNT for the Unlock the Box adventure. The scavenger hunt's clues are all in one space, the endlessly fascinating Ripley's Torture Chamber (which is not as intimidating as it sounds—more a mix of thrills and history). The experience is great for a team (three to six people would be ideal, although it would be plenty of fun for a couple or any size family) as everyone pulls together to solve each riddle. If guests pull it off in 30 minutes or less, they'll earn a prize! 234 W. 42nd St., 212-398-3133, ripleysnewyork.com
Best of NYC Escape Rooms: Escape the Room NYC (Midtown West)
Image: karlnoring/Flickr
With two locations and five games, Escape the Room NYC gives you sixty minutes to use out of the box thinking and teamwork to get yourself out of whatever room you're in. Games include a 1980's recreation room, an office space, and a Victorian themed home. Each game accommodates a different number of patrons, ranging from six to 12 people. Additional location on the Lower East Side. 25 W. 31st St., 11th Fl. , 347-954-9160, escapetheroomnyc.com
Best of NYC Escape Rooms: Mission Escape Games (Chinatown)
Dr. Jekyll and Mr. Hyde fans will be excited to learn that Mission Escape Games offers an "Escape the Hydeout" theme for patrons, and horror film addicts can take part in an "Escape the Darkest Hour" theme where they will have one hour to escape a dark room with flashlights. As if things couldn't get any better, the "Escape the Nemesis" theme has visitors exploring a spaceship in hopes of resetting the space travel trajectory. Try them all. 55 Chrystie St., Ground Fl., Ste. 106, 347-619-0316, missionescapegames.com
Best of NYC Escape Rooms: Escape Games NYC (Tribeca)
Want to participate in an escape room but unable to round up a big group of friends? No worries, because Escape Games NYC offers challenges for two to six people. However, don't think that there's any lack of teamwork needed to escape your room here, because all of the quests require at least one teammate to escape. The games here range from detective stories to outer space adventures. 79 Leonard St., 917-259-1027, escapegamesnyc.com
Best of NYC Escape Rooms: Clue Chase (Midtown West)
Jump through time and space to explore the portals that lay behind one lone door within the Grace Building. With over 4,000 sq. ft. of play room, you can bet that you won't bore easily at Clue Chase and the many mysteries that are held within it. Solve riddles, search for hidden relics, and break into vaults while you work to escape within sixty minutes of stepping into every portal. 1114 Ave. of Americas, Ste. 0080, 646-902-5835, cluechase.com
Best of NYC Escape Rooms: Mystery Room NYC (Midtown West)
Mystery Room NYC excels in the narrative department, immersing the players, and creating an interactive environment that will have everyone participating within moments of being shut inside the room. Games currently include a biotech lab, a local café, and a penthouse. Additionally, each location has changing "chapters", meaning that you can go back again and again to experience new challenges each time you arrive. Additional location in Chinatown and now in SoHo as well (190 Mercer St). 365 Seventh Ave., 2nd Fl., 302-401-1373, mysteryroomnyc.com
Best of NYC Escape Rooms: 59:59 Room Escape NYC (Midtown West)

From escaping the Big Bad Wolf's magical forest to being trapped in a sequence of Edgar Allen Poe's troubling dreams, the 59:59 Room Escape NYC will keep you and your friends on your toes. To mix things up, this particular escape room even offers a scenario in which one member of your group will be separated at the beginning of the challenge, forcing you to work together to be reunited before time is up. 38 W. 32nd St., 6th Fl., 646-902-1022, 5959roomescape.com
Best of NYC Escape Rooms: OMEscape (Midtown West)
Add some adventure to your next night off at OMEscape, where groups of two to twelve can work to save the city from a biohazard toxin, escape from an infamous serial killer's jail cell, and find their way out of a space warp. With record times being broken and published regularly on this escape room's website, you'll find your competitive streak making its way to the surface in no time. 325 W. 38th St., Store 2, 212-631-7876, omescapeus.com
Best of NYC Escape Rooms: BrainXcape (Flatiron)
Step into a creepy scenario at BrainXcape. You and your friends have an hour to get out of these rooms designed by veterans of haunted houses, Broadway set design, and the immersive theater experience Sleep No More. BrainXcape boasts that you'll use nearly 100,000 neurons trying to figure your way out one of their two escape rooms: The Haunted Hotel or Prison Break. 48 W. 20th St., 347-696-1408, brainxcape.com
Best of NYC Escape Rooms: Escape Entertainment (Midtown West)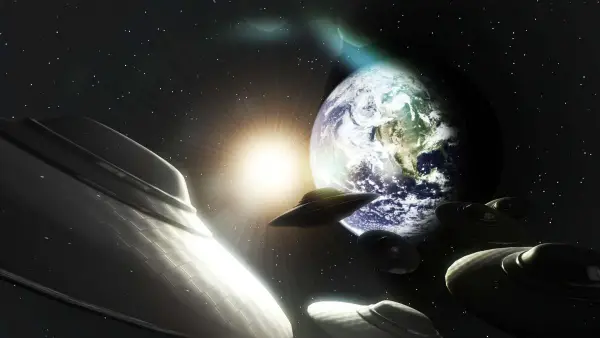 Ever wonder what you would do if aliens invaded earth? Do you ever dream of a Prohibition-era speakeasy? What about surviving a Manhattan disaster, a la Escape from New York? You can find each of these high-pressure situations at Escape Entertainment, where you'll work with your friends to get out of your themed room in 60 minutes. 39 W. 32nd St., 646-964-5783, nyc.escape-entertainment.com
Additional reporting by Merrill Lee Girardeau
Looking for Free Group Planning Services?
Get free advice on planning your group's trip to New York.
RESTAURANTS

Beer hall casual meets craft cocktails with a healthy dose o...

THEATER

The Imbible sweeps audiences along a 10,000-year journey thr...

SHOPPING

Specializing in the great vineyards of California, France, A...

SIGHTSEEING

This renovated museum complex includes the 900-foot-long air...