Get a 10% Discount When You Shop at the Legendary S. Feldman Housewares
May 16, 2018 - by City Guide Discounts
The convenient one-stop shop S. Feldman Housewares on Madison Avenue offers more than 12,000 items spanning giftware to housewares, hardware to cookware. Shoppers will uncover everything from exotic gifts such as spa-like bath accessories and decorative kitchen placemats to everyday necessities like umbrellas and light bulbs. For the cook in your life, browse the shop's vast selection of brands—from Alessi to All-Clad, Bialetti, Breville, Cuisinart, Farberware, Le Creuset, Vitamix, and beyond. Take 10% off your purchase with City Guide's coupon!
1304 Madison Ave. (92nd St.), 212-289-3961, sfeldmanhousewares.com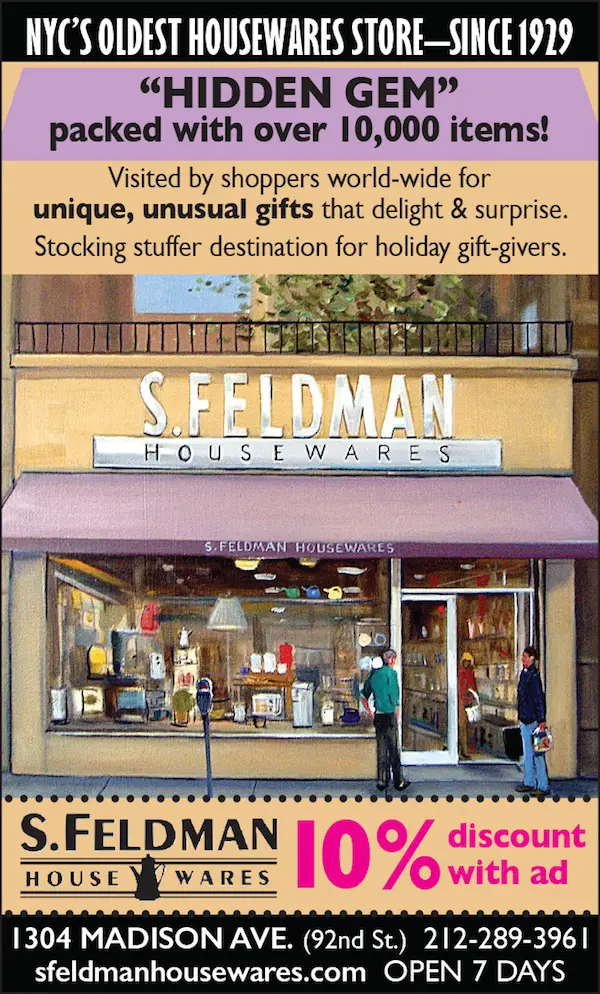 Looking for Free Group Planning Services?
Get free advice on planning your group's trip to New York.
RESTAURANTS

Beer hall casual meets craft cocktails with a healthy dose o...

THEATER

This new American musical offers a deeply personal and profo...

SHOPPING

The landmark store for America's longest-running catalog, of...

SIGHTSEEING

A state-of-the-art Coney Island amusement park that's home t...