10 Exhibitions Not to Miss in NYC for Fall 2018
September 28, 2018 - by Merrill Lee Girardeau
We can't wait for fall exhibitions in New York. This year's exhibits recontextualize familiar figures like Andy Warhol and Harry Potter. There's also a throughline of color throughout these exhibits: how it influences everyday design objects, reflects mood, or influences anxiety and hope. We've got ten exhibitions at ten different locations throughout the city, from the Instagrammable Color Factory to the quizzical Disappearing Acts. Enjoy!
Can't-Miss Fall Exhibitions in NYC | Saturated: The Allure and Science of Color at Cooper Hewitt
This BeoCom Copenhagen Telephone was designed by Lone Lindinger-Lowy, dating back to 1986. It's one of the pieces displayed in the Saturated: The Allure and Science of Color exhibit at Cooper Hewitt.
A consideration of color can be found at the Cooper Hewitt, Smithsonian Design Museum. Whether we're compelled or repelled by it, a color is a fascinating physical and psychological phenomenon and the subject of Saturated, which is on now at Cooper Hewitt. You'll see a blue vase nearly 2,000 years old and a Miller Blues Band poster from 1967, featuring bright, psychedelic stripes of orange and blue. 190 more objects will show off the power of every color in the rainbow—some all at once! Through January 13, 2019. 2 E. 91st St., 212-849-8400, cooperhewitt.org
Can't-Miss Fall Exhibitions in NYC: We Come in Peace on The Met Roof Garden
While We Come In Peace is comprised of only two sculptures, Huma Bhabha's work sears the consciousness with an eerie foreboding. One alien-esque sculpture, made of found materials, stands imposingly over a prostrate figure covered in what appears to be a black trash bag. The positioning of these two sculptures calls to mind classic sci-fi films about aliens, as well as more contemporary political issues of migration, power, and place. Don't miss the work of this Pakistanian artist, and have a sip of wine at the bar while you're on The Metropolitan Museum of Art's roof! Through October 28. 1000 Fifth Ave., 212-535-7710, metmuseum.org
Can't-Miss Fall Exhibitions in NYC: Color Factory
Color Factory, an interactive pop-up art exhibition, began in August 2017 in San Francisco. Wildly popular, the project has set up shop in Soho and is sure to inspire lines as long as the cronut did at nearby Dominique Ansel Bakery. The Color Factory walks visitors through 16 rooms devoted to the wonder of color. You're invited to compliment someone using color words, discover your signature color, and read wishes for the world written by NYC school children on varicolored balloons. Each room of the exhibit is equipped with a camera that can take a picture of you and send it to your phone: an Instagrammer's paradise! On view now. 251 Spring St., support@colorfactory.co, colorfactory.co
Can't-Miss Fall Exhibitions in NYC: A Monument for the Anxious and Hopeful at The Rubin Museum of Art
Another irresistible exhibition is located at The Rubin Museum of Art in Chelsea, a quiet and meditative monument to art of the Himalayan region in Asia. A Monument for the Anxious and Hopeful speaks to the troubled times we live in and the battle between fear and faith when we consider the future. Created by artist Candy Chang and writer James A. Reeves, this wall is divided into anxieties and hopes. Visitors are invited to write their own fears and hopes on cards and place them on the appropriate wall (the red half is for fears; the blue for hopes). This interactive exhibit is inspired by Tibetan prayer flags, traditional religious cloths inscribed with Buddhist sutras. Through January 7, 2019. 150 W. 17th St., 212-620-5000, rubinmuseum.org
Can't-Miss Fall Exhibitions in NYC: Soul of a Nation at the Brooklyn Museum
Carolyn Lawrence. Black Children Keep Your Spirits Free, 1972. Photo: Michael Tropea
Along with the Civil Rights Movement, the age of Black Power continued the important cultural and political upheavals of the 1960s. This age also produced radically beautiful art, with painters and sculptors and performance artists giving voice to the outcry for justice and solidarity among the black community nationwide. Paintings like Barkley Hendricks' vivid portrait Blood (Donald Formey) and Melvin Edwards' contorted steel relief sculptures locate the pain and resilience of the black experience. This exhibition will span the fourth and fifth floors of the Brooklyn Museum this fall and include artists from the 1960s through the 1980s in a variety of artistic media. September 14 through February 3, 2019. 200 Eastern Parkway, 718-638-5000, brooklynmuseum.org
Can't-Miss Fall Exhibitions in NYC | Sterling Ruby: Ceramics at Museum of Arts and Design
Brass Ketamine User, 2010, ceramic. Photo by Robert Wedemeyer. Courtesy Sterling Ruby Studio.
Anyone who has ever thrown clay knows it's difficult medium to manipulate into just the right shape. Sterling Ruby works in clay sculpture and evokes the changeability of the material through his organic forms like Basin Theology/STYX Boat, a ramshackle, bronze-colored raft one might see on a journey across the mythical River Styx. His playful and deceptive clay images even include the results of kiln misfires, turning mistakes into indelible features of his work. The Museum of Art and Design is located at Columbus Circle and features art objects with functional purpose such as jewelry, textiles, and pottery. October 3 through March 17, 2019. 2 Columbus Circle, 212-299-7777, madmuseum.org
Can't-Miss Fall Exhibitions in NYC | Harry Potter: A History of Magic at New-York Historical Society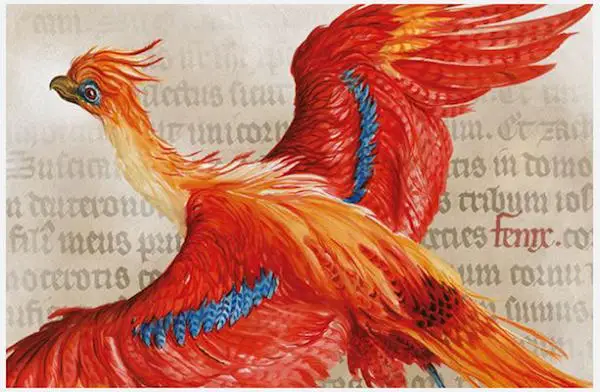 Phoenix illustration by Jim Kay. © Bloomsbury Publishing Plc 2016.
It's almost as thrilling as a game of Quidditch: the British Museum brings a Harry Potter exhibit here to the New-York Historical Society! See where J.K. Rowling derived features of the magical world she created in the beloved book series with rare medieval manuscripts and artifacts. The dragons and griffins on display will remind you of Norbert the dragon and Buckbeak the Hippogriff from the world of Harry Potter. You'll also see exclusive selections from J.K. Rowling's archives, including her first drafts of the story and drawings from the author. In honor of the 20th anniversary of Harry Potter and the Sorcerer's Stone, Scholastic has also published a special edition of the book with new cover art by Brian Selznick, also on view at this magical exhibit. October 5 through January 27, 2019. 170 Central Park West, 212-873-3400, nyhistory.org
Can't-Miss Fall Exhibitions in NYC: It's Alive! Frankenstein at 200 at the Morgan Library & Museum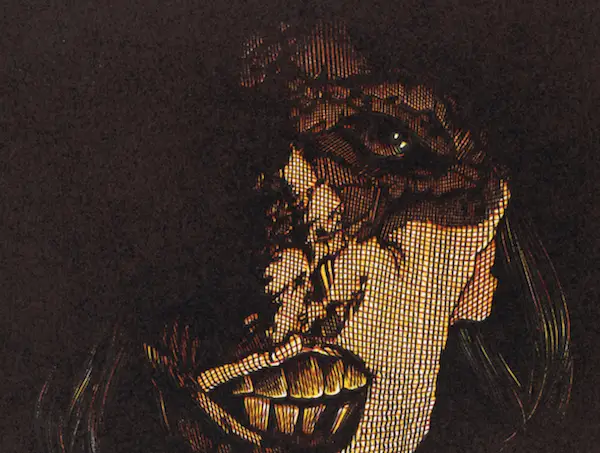 Barry Moser, No Father Had Watched my Infant Days, wood engraving in a suite of prints accompanying Mary Wollstonecraft Shelley, Frankenstein; or, The Modern Prometheus, West Hatfield, MA: Pennyroyal Press, 1983. The Morgan Library & Museum, gift of Jeffrey P. Dwyer; PML 127245.6 © Pennyroyal Press.
The Morgan Library & Museum is a museum made from the former residence of a towering historical New Yorker, financier J.P. Morgan (1837-1913). His library full of rare books, artifacts, and art is a masterpiece unto itself, but the added joys of new exhibitions are not to be missed. Come see It's Alive! Frankenstein at 200 just in time for Halloween. You'll get a rare glimpse of Mary Shelley's manuscript of the original novel, as well as other artifacts documenting our cultural obsession with the mad scientist and his brutish creation. There will be movie posters, comic books, and scientific instruments from the nineteenth century that may have inspired Shelley's story of reanimating a corpse. October 12 through January 27, 2019. 225 Madison Ave., 212-685-0008, themorgan.org
Can't-Miss Fall Exhibitions in NYC | Bruce Nauman: Disappearing Acts at the Museum of Modern Art
American artist Bruce Nauman has worked since the mid-1960s in artistic mediums from sculpture to printmaking to drawing to performance. Much of his work is defined by absences and negative space, and cheeky, suggestive works of neon include this dual lettering: Run from fear / Fun from rear. The first major showing of its kind, this exhibition will take up the entire sixth floor of MoMA. Completed works from his long and impressive career will be featured alongside drafts of his projects. October 21 through February 25, 2019. 11 W. 53rd St., 212-708-9400, moma.org
Can't-Miss Fall Exhibitions in NYC: Andy Warhol—From A to B and Back Again at The Whitney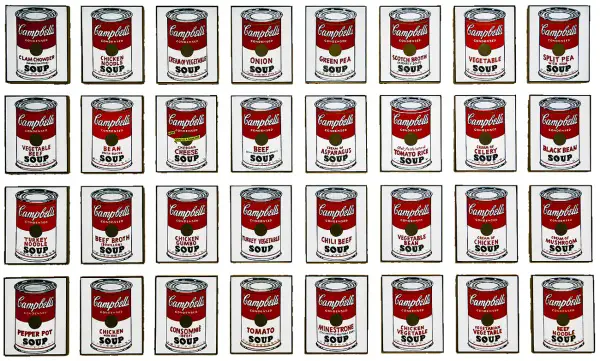 Shocking as it is, no American institution has shown a retrospective of the iconic Andy Warhol. That is, until now! In November, The Whitney Museum of American Art will unveil a show covering Warhol's entire career. You'll see Warhol the illustrator, Warhol the painter, Warhol the filmmaker. More than 350 works will reveal the late artist's boundless creativity, irreverence, and obsession with image. November 12 through March 31, 2019. 99 Gansevoort St., 212-570-3600, whitney.org
Looking for Free Group Planning Services?
Get free advice on planning your group's trip to New York.
RESTAURANTS

Multi-concept restaurant offering modern Japanese cuisine, a...

THEATER

In a heartbeat, 38 planes with 6,579 passengers were strand...

SHOPPING

An array of quality branded merchandise showcasing HBO's® aw...

SIGHTSEEING

In addition to 360-degree views from Midtown Manhattan, the ...