Where to Get Chocolate in NYC
August 8, 2018 - by Samantha Aronson
New York knows chocolate. Whether you're looking for a classic like Hershey's or a refined version like SoHo's MarieBelle, you'll find all kinds of sweet takes on everyone's favorite dessert in New York City (you'll even find some great chocolate gifts to bring back home).
Where to Get Chocolate in NYC: Times Square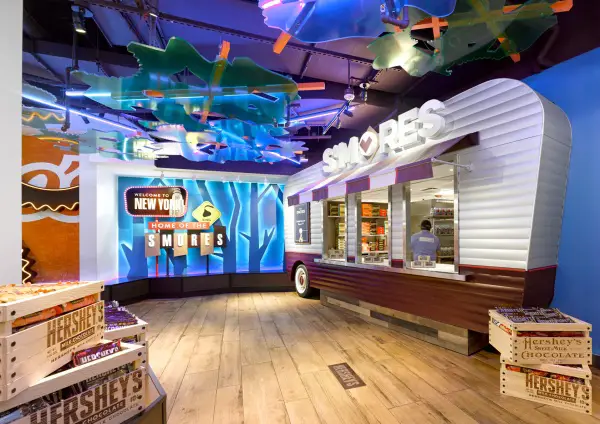 One of the most popular chocolate brands in America is Hershey and NYC is proud to be home to a Hershey's Chocolate World store. Experience the chocolatey magic at one or all of their five attractions (Amazing Candy Machine, Hershey's Kitchen Bakery, Hershey's Largest S'mores Experience, Sweet Personalization, and Say It With a Kiss). Don't forget to get a personalized chocolate bar to take home! 701 Seventh Ave., 212-581-9100, hersheys.com
Where to Get Chocolate in NYC: SoHo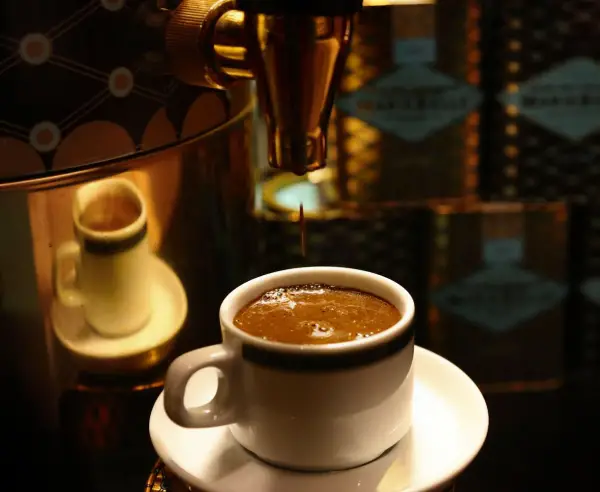 Get the sweetest chocolate for any occasion at MarieBelle. Their hot chocolate is so good you'll be craving it even during the summertime. MarieBelle also has the cutest ganache pieces, featuring amazing designs. Each box of ganache comes covered in a beautiful blue box topped with a bow making it the perfect gift to give to any fellow chocolate lover. Also great here: chocolate bars, chocolate balls, and delectible double chocolate bacon pretzel balls from their Cacao market! 484 Broome St., 718-599-5515, mariebelle.com
Where to Get Chocolate in NYC: West Village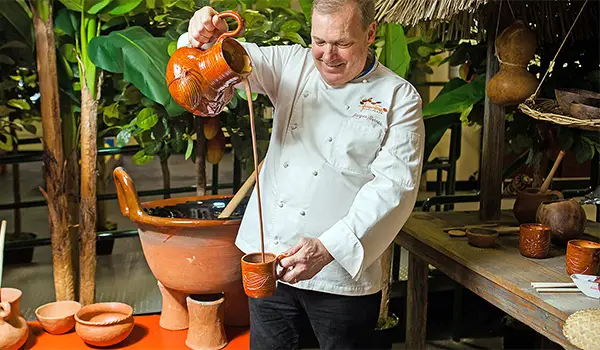 Chocolatier and pastry chef Jacques Torres is bringing chocolate to a whole other level with Choco-Story New York: The Chocolate Museum and Experience with Jacques Torres. You get nine premium tastings, a chocolate bar-making class, and a tour through the famed chocolatier's downtown location. In addition, the classes on offer provide hands-on experience making chocolate, with some self-made chocolate to go home with you! There are even classes for kids, so everyone can join in on the fun. 350 Hudson St., 917-261-4252, mrchocolate.com
Where to Get Chocolate in NYC: Chelsea
The oldest chocolate shop in Manhattan is none other than Li-Lac Chocolates, which dates back to 1923. Enjoy one of their rich chocolate bars, cream patties, chocolate drops, caramel squares, or one of their dipped fruits. Need party favors? They have specialty molds that are perfect for any event. They even can make chocolate versions of your favorite foods such as pizza, apples, or ice cream cones, which are crafted fresh to order, gluten-free, and Kosher certified. (You can even visit their factory at Industry City in Sunset Park, Brooklyn; you can catch a through-the-window view into the kitchen and production facility with an adjoining retail store. Visiting hours are weekdays from 9am to 5pm.) Chelsea retail shop: 75 Ninth Ave., 212-924-2280, li-lacchocolates.com
Where to Get Chocolate in NYC: Union Square
One restaurant known for their chocolate creations is Max Brenner. Enjoy a delicious meal and then an even more exquisite, chocolaty treat for dessert. Their spectacular Melting Chocolate S'mores Sundae with chocolate ice cream, milk chocolate, and peanut butter sauce, fluffy and toasted marshmallows topped with a chocolate-covered graham cracker, is out of this world. Or forget separating dinner and dessert and opt for their chocolate pizza. The dish includes melted milk and white chocolate chunks and hazelnut bits, banana, peanut butter, and roasted marshmallows. Make sure to take a chocolate syringe (milk, dark, or white) home for another fantastic chocolate experience! 841 Broadway, 646-467-8803, maxbrenner.com
Where to Get Chocolate in NYC: Brooklyn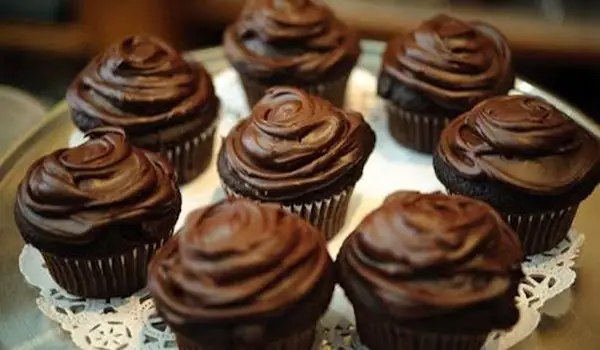 A Slice of Brooklyn's Chocolate Tour takes riders to visit four Jacques Torres Chocolates, The Chocolate Room, Raaka Chocolate, and Li-Lac Chocolates, four serious chocolate destinations. You can enjoy samples of some of New York City's best chocolate products (from hot cocoa to chocolate chips) while learning about the "bean to bar" strategies used to create such fresh-tasting, rich desserts. Tours leave from Manhattan. 145 Fourth Ave., 212-913-9917, asliceofbrooklyn.com
Looking for Free Group Planning Services?
Get free advice on planning your group's trip to New York.
RESTAURANTS

Multi-concept restaurant offering modern Japanese cuisine, a...

THEATER

In a heartbeat, 38 planes with 6,579 passengers were strand...

SHOPPING

The world's largest source of cameras, camcorders, and more ...

SIGHTSEEING

In addition to 360-degree views from Midtown Manhattan, the ...