Things to Do in NYC This Weekend (October 12-14)
October 10, 2018 - by City Guide News Desk
Looking for what to do in New York? We've got the latest on all the goings-on in NYC, from concerts to museum exhibitions to comedy to the best in city sightseeing. Read on for our picks for the best of this week in New York City.
THE BIG EVENT
(10/12-10/14) The New York Coffee Festival comes to the Metropolitan Pavilion.
PLUS
(10/11-10/14) The New York City Wine and Food Festival (NYCWFF) will feature more than 80 events, including tastings, classes, celebrity talks, and parties.
(10/11-10/14) Last chance of the season to indulge Oktoberfest 2018 at the riverfront hang Watermark Bar. Noon-midnight. Prost! Tickets required.
(10/13) Take a fascinating gallery tour of Chelsea—the world's center for contemporary art—and see the very latest in painting, sculpture, electronic media, photography. Your guide, who holds a Ph.D. in arts education, helps explain the artwork and leads the group in lively discussion. Two afternoon tours, 1pm and 3:45pm.
(10/13-10/14) Unique spaces—indoors and out—are a big part of what makes NYC so special. To feel like a total insider, check out the 16th Annual Open House New York (OHNY) Weekend, a celebration of architecture and urban design all across the city. Visitors have the chance to check out 250 sites in all five boroughs along with tours, talks, and explorations. You'll get landscape architecture, National Park Service landmarks, and cultural destinations. Most visits are free, some sites and tours require advance reservations and may charge a nominal fee. Citywide, ohny.org
(10/14) Every Sunday on the Upper West Side you can find Grand Bazaar NYC, the city's largest curated market—and most distinctive! You'll find one-of-a-kind fashion, crafts, collectibles, and handmade jewelry. This Sunday, you'll also find the Handmade Bazaar.
(Ongoing) The Rink at Rockefeller Center has officially opened for the winter season. The most famous ice rink in the world will continue its time-honored tradition as the first New York rink to open each year, the earliest harbinger of winter to come. With a seasonal opening that is anticipated each October, whether it's chilly or balmy, Rink regulars, newbies, and rising child skaters alike delight in the first skate.
(Now-10/31) Bring on Archtober 2018. New York's annual Architecture and Design Month, now in its seventh year, is a celebration of all things architectural. This year's festival features over 150 events, from lectures to activities to exhibitions.
EXHIBITION OF THE WEEK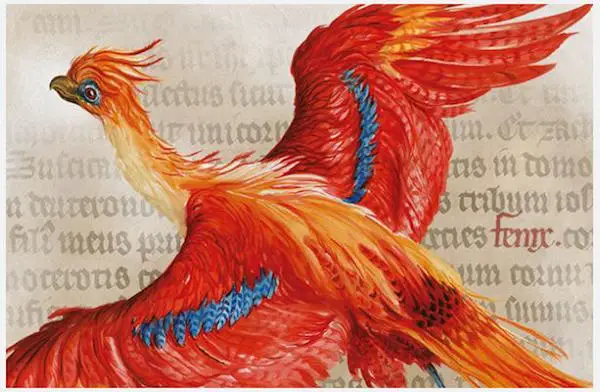 (10/5-1/27/19) Gather round ye muggles and wizards, squibs and witches, tourists and natives: magic is on its way. Harry Potter: A History of Magic, commemorating the beloved series's 20th anniversary, is now open at the New-York Historical Society. One of the most eagerly anticipated exhibits to hit the city since, well, ever, the show comes straight from the British Library in London, where, not surprisingly, it was the institution's most successful exhibition. Artifacts like crystal balls, Leonardo da Vinci notebooks, and the first written record of the magic word "abracadabra" are among the treasures on display, joined by original materials from author J.K. Rowling's archives. Also on view to the public for the first time will be Mary GrandPré's illustrations created for Scholastic's original editions of the novels. Costumes and set models from Harry Potter and the Cursed Child, which opened on Broadway in April, will be showcased in the exhibition. A long list of events will take place in conjunction with the exhibit, including trivia night, talks, an adult costume party, and more. nyhistory.org
(10/13-1/27/19) Psst! Catch HP star Daniel Radcliffe, alongside Cherry Jones and Bobby Cannavale on Broadway, in Lifespan of a Fact!
PLUS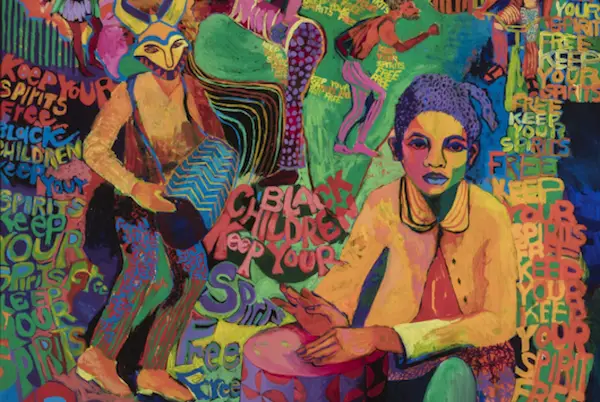 Carolyn Lawrence, Black Children Keep Your Spirits Free. The exhibition, which opens September 14, presents a wide range of painting, photography, and sculpture from over 60 artists on the fourth and fifth floors of the museum. Photo by Michael Tropea.
(Now-2/3/19) A new exhibition at the Brooklyn Museum brings together for the first time the disparate practices of more than 60 Black artists from the revolutionary years of 1963 to 1983. Soul of a Nation: Art in the Age of Black Power offers an unparalleled opportunity to see these extraordinary creations side by side. Among the 150 works on display you'll find a diversity of expression, including figurative and abstract painting, prints, and photography; assemblage and sculpture; and performance art. Although the political and social justice perspectives may vary, the show is tied together by a universal spirit of aesthetic innovation.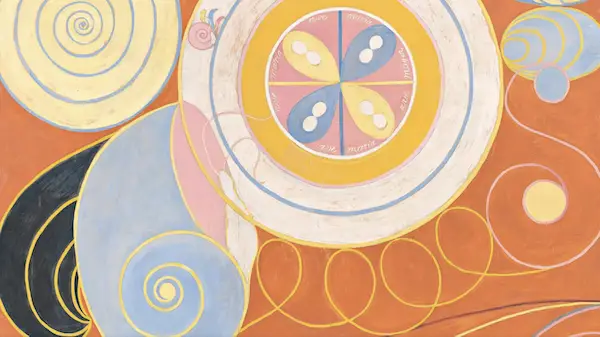 Group IV, the Ten Largest, No. 3, Youth, 1907, from Untitled Series. Photo: Albin Dahlström, Moderna Museet, Stockholm
(10/12-2/3/19) Before abstract art was a speck in Kandinsky's eye, the painter Hilma af Klint (1862-1944) was pioneering non-representational painting in Sweden. A spiritualist who claimed to communicate with the dead, af Klint worked in near obscurity, forbidding her paintings from public exposure until 20 years after her death. Upon her death in 1944, she left 1,300 paintings behind, a body of work constituting some of the world's first abstract art. Discover Hilma af Klint, a woman before her time, at the new Solomon R. Guggenheim Museum exhibit Hilma af Klint: Paintings for the Future.

(9/17-1/6/19) Delacroix at the Metropolitan Museum of Art. This is the first comprehensive U.S. retrospective of the work of French artist Eugene Delacroix (1798-1863). The Met has teamed up with The Louvre, showcasing in chronological order some 150 pieces, including paintings, drawings, manuscripts, and prints.
(New!) The first tremors of the American Revolution were felt in New York City, as a group of colonists came together to fight for freedom. The new exhibition at Fraunces Tavern Museum, Fear and Force: New York's Sons of Liberty, tells the story of these early resisters. The show relays the first bloodshed of the Revolutionary War (it took place just a couple of blocks from here), shows off relics like part of the original Bowling Green Park fence present when King George III's statue was torn down, and gives context to pivotal moments in the birth of America.
Photo: Jin Lee
(Ongoing) Sports in America provided a unique form of solace after the seismic losses of the terrorist attacks of September 11th, 2001. Comeback Season: Sports After 9/11, a special exhibition at the National September 11 Memorial & Museum, delves into uplifting moments at games in the aftermath of the attacks. Explore the stories of Mike Piazza's home run during a New York Mets home game, President George W. Bush's first pitch at a World Series game at Yankee Stadium, and the New York City Marathon on November 4th, 2001. Video, artifacts, and moving images help provide context for a nation coming back together.
(Now-12/2/18) Art of the Mountain: Through the Chinese Photographer's Lens at the China Institute. Featuring over 60 photographs from a range of modern Chinese photographers, this exhibition will allow visitors to consider the role of mountains in China's geography, history, art, and philosophy.
(Now-10/14) Final weekend! The American Folk Art Museum presents Charting the Divine Plan: The Art of Orra White Hitchcock, which brings together aspects of art, love, science, and religion, as expressed by one of America's first female scientific illustrators. Working in the mid-19th century, Orra White Hitchcock was equally skilled in the natural sciences and in art, and her illustrations of plant life, geological formations, fossilized animals, and dinosaur tracks were used in Amherst College lectures and the scientific journals of the day. The exhibition puts on display Hitchcock's rarely seen drawings and paintings, some up to 10 feet long, which demonstrate both scientific clarity and an unexpected modernity.
(Permanent) The Jim Henson Exhibition at the Museum of the Moving Image will celebrate the life and legacy of the famed Muppet creator, exploring both his prolific career and the enduring effect his work has on pop culture to this day. Visitors can expect to learn more about the creation of such beloved works as The Muppet Show, Sesame Street, Fraggle Rock, The Dark Crystal, and Labryinth, as well as to discover the cutting-edge experimental works Henson made throughout his career.
(Permanent) The Museum of the City of New York presents NY at Its Core. Ten years in the making, New York at Its Core presents the compelling story of New York's rise from a striving Dutch village to today's "Capital of the World." The exhibition captures the human energy that drove New York to become a city like no other and a subject of fascination the world over. Entertaining, inspiring, important, and at times bemusing, New York City "big personalities," including Alexander Hamilton, Walt Whitman, Boss Tweed, Emma Goldman, JP Morgan, Fiorello La Guardia, Jane Jacobs, Jay-Z, and dozens more, parade through the exhibition.
COMEDY
(10/11-10/14) The Chapelle Show's Donnell Rawlings at Carolines.
PLUS
(10/11-10/13) The
New York Arab American Comedy Festival
takes place at
Gotham Comedy Club
.
(Ongoing) Catch the latest and funniest on the comic strip at the LOL Times Square Comedy Club. Use promo code CITYGUIDE for 50% off tickets!
Click here for more comedy shows in NYC this weekend.
KIDS
(Now-10/27) It's the Kick Off to Fall! On weekends, bring the family out to the Pumpkin Patch at the Queens County Farm Museum. Enjoy the crisp fall air and wander through the patch to find the perfect pumpkin. Grab some cider and donuts, too. 11:30am-4:30pm. queensfarm.org
PLUS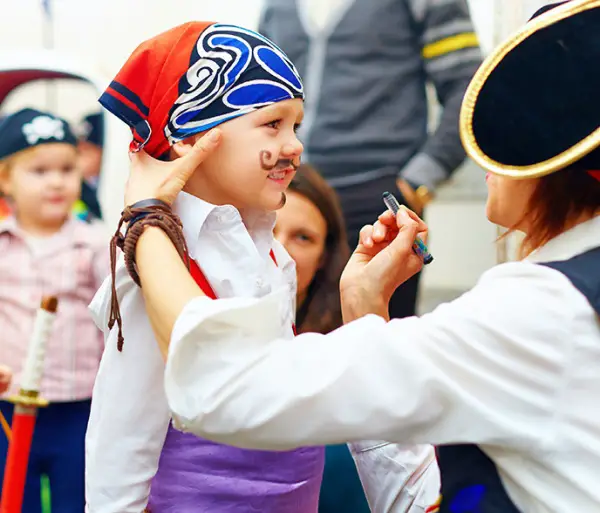 (10/13-10/28) Get in on the fun early! Join Luna Park in Coney Island, Brooklyn along the Atlantic shore weekends now through Oct. 28 for family-friendly activities. Luna Park's Halloween Harvest, now in its sixth year, features pumpkin picking and painting and FREE activities like trick or treating, daily entertainment, costumed characters, caricature artists, balloonbenders and twisters, magicians, one of NYC's largest pumpkins, and more! lunaparknyc.com
Read more about Halloween in NYC 2018: Scary Good Times.
(Now-October) Get a taste of what it's like to walk on the moon, FREE, with Samsung's 837 Gear VR in the Meatpacking District. Must be 13+ and make a reservation. 837gearvr.com
(Ongoing) Exhilarating Family Fun at Stomp NYC. Special discount packages available!
Click here for more things to do with kids this weekend.
For more kids activities, check out our sister site nymetroparents.com!
SIGHTSEEING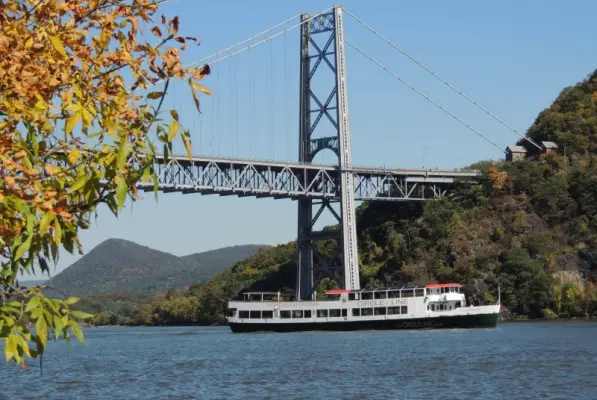 (10/13-10/14, 10/20-10/21, 10/27-10/28), take advantage of Circle Line's Bear Mountain Cruise, or as it has come to be known by many, the Oktoberfest Cruise. Peak fall foliage, live bands, craft vendors, and the largest pretzels known to mankind all welcome you to a hoppy universe far away from the daily grind. You can burn off all those beer and brats, plus stock up on fresh air, with a gorgeous three-hour hike along one of the 50 hiking trails in Bear Mountain State Park. $65 adults, $52 kids. Boards 8:30am sharp. circleline42.com
PLUS
(Ongoing) Check out NYC's hottest new museum, exploring the world of espionage, SPYSCAPE!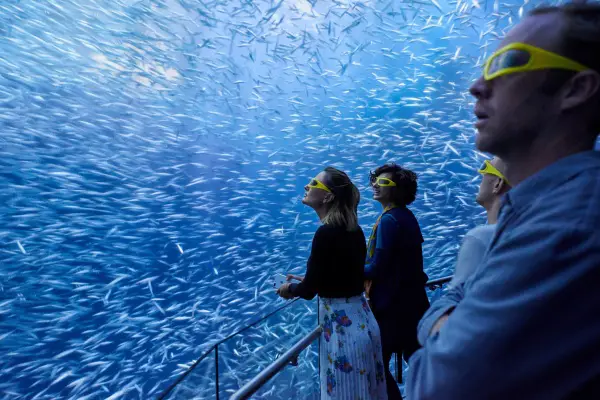 Immerse yourself in the deep, dark depths of the ocean, where Humboldt squid fight to the death, 50 foot whales ride overhead, play with sea lions, navigate a sea kelp maze and more at National Geographic Encounter: Ocean Odyssey! Here's a $5 off coupon!
Bring a loved one to take in the breathtaking view at Top of the Rock.
Zip up 100 stories in 60 seconds and see New York City atop One World Observatory. Use this coupon and save: 20% off!
Explore New York City from the best vantage points with Helicopter Flight Services Tours. Choose from four different itineraries.
Mark Hamill as Luke Skywalker in Star Wars: The Empire Strikes Back.
(New!) With over 500 exhibitions, many of them world-famous relics, there's something to hold anyone's attention at Ripley's Believe It or Not! Times Square. (Robert Ripley himself tracked down many of the items in the collection—he was a long-time presence in New York.) This month from a galaxy far, far away comes an original Star Wars Lightsaber. This is the actual prop used by actor Mark Hamill, Luke Skywalker himself, in Star Wars: The Empire Strikes Back! The Lightsaber was constructed from a vintage 1930s Graflex camera flash gun, with the original Graflex logo still etched into the handle. In addition to the Lightsaber, you'll find other unique Star Wars memorabilia like a Darth Vader portrait constructed entirely from staples. Here's a coupon for discount Ripley's admission!
MUSIC & NIGHTLIFE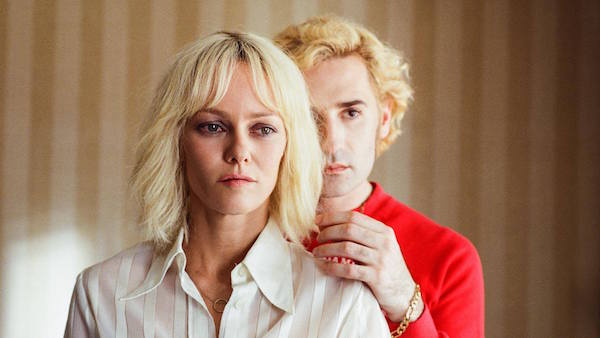 Knife & Heart with Vanessa Paradis will be shown opening night at the Brooklyn Horror Film Festival.
(10/11-10/18) Brooklyn Horror Film Festival at Nitehawk Cinema.
brooklynhorrorfest.com
PLUS
(10/13) Sorcery Saturday: Divination. In conjunction with the new Harry Potter: A History of Magic Exhibit at the New-York Historical Society, join in for Sorcery Saturdays to explore the new, mesmerizing exhibition, try magical activities, and enjoy food and drinks with new friends. Ages 21 and up. 7:30pm-10:30pm. $30/$25 students.
(10/13) Shaniaween at Brooklyn Bowl. A pop country Shania Twain Halloween Party. Prizes for best dressed! Special guest DJ Edith Pop. 11pm.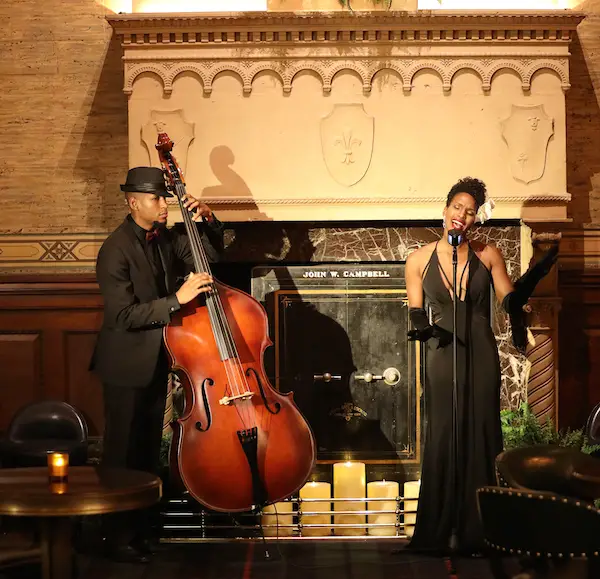 (10/14) Enjoy jazz duo Acute Inflections at the glamourous secret cocktail bar at Grand Central Terminal, The Campbell Bar NYC, on Sundays, 6-10pm.
(10/13) The ultimate Diwali event is a daylong festival on Saturday, October 13 at Times Square. Some of Indian music's most celebrated performers will rock out on the main stage. 46th-48th Streets & Broadway, diwalitimessquare.com
(10/13) Gorillaz at Barclays Center.
(10/13-10/14) Nine Inch Nails perform two nights at Radio City Music Hall.
(10/16-10/17) They play again at Brooklyn's Kings Theatre.
(Now-October) Calling all rosé fans for a pop-up "Rosé Mansion" in the city! Get tickets here. You can read about more Instagrammable Pop Up Exhibits in NYC here.
Click here for more nightlife this weekend.
Cheers! Check out the Best Rooftop Bars in NYC.
For information on LGBTQ nightlife, visit our brother site metrosource.com!
Looking for Free Group Planning Services?
Get free advice on planning your group's trip to New York.
RESTAURANTS

Beloved midtown spot takes inspiration from local tradition,...

THEATER

In a heartbeat, 38 planes with 6,579 passengers were strand...

SHOPPING

Heaven for designers, artists, and antiques lovers....

SIGHTSEEING

CitySights' hop-on, hop-off bus tours are operated on a flee...