Things to Do in Queens This Month - June 2018
June 9, 2018 - by CG Directory Editor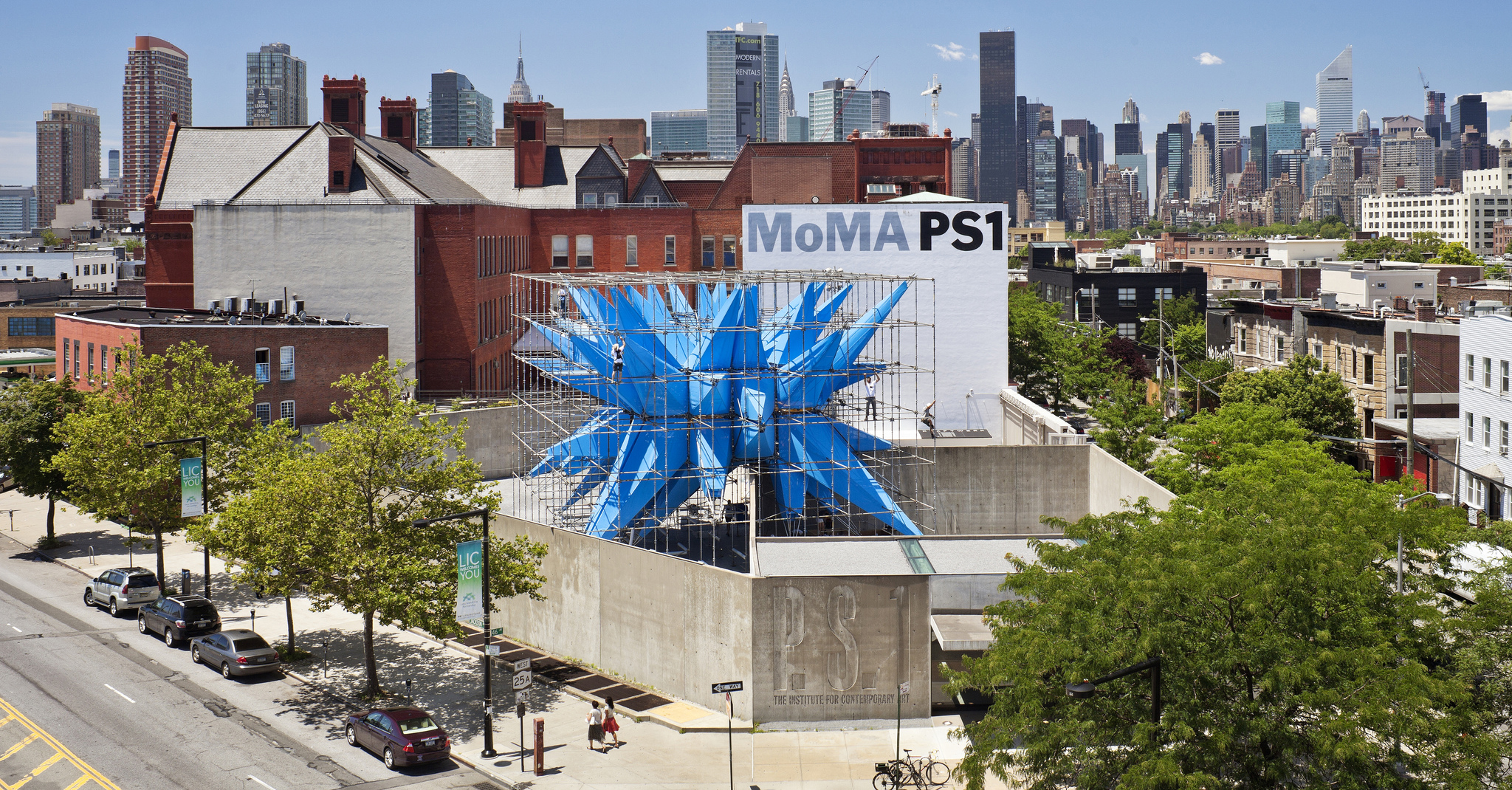 Photo: Forgemind Archimedia/Flickr

If you really want the full New York City experience, you've got to make a trek out to all five boroughs, including the one-of-a-kind area of Queens. Home to MoMA PS1, the New York Hall of Science, Flushing Meadows Corona Park, and the Queens International Night Market, there's plenty to see in do in Queens. Check out City Guide's list of things to do in Queens this month for a full and thorough rundown.


Majestic Downfall from Mexico - Blackthorn 51
June 09, 2018 - Elmhurst
After playing for more than 10 years in Mexico´s ANTIQUA, a Death/Doom band that toured all over Mexico. Jacobo decided to part ways with the band and form a new Doom Metal project called MAJESTIC DOWNFALL. MAJESTIC DOWNFALL started as a One Man Doom journey in August of 2006. The idea was to recapture the feeling of the 90s European Death/Doom Metal scene, while mixing it with some more modern Metal overtones. In 2007, MAJESTIC DOWNFALL pressed its first demo titled - The First Abyss Demo 2007 - and it contained 3 songs of Melodic yet Mournful Doom with a playing time of 24 minutes. This demo was later released by Solitude Productions in a split CD, with Italian Black/Doom Metal band Ansia.
What A Wonderful World: Akoko Nante - Pan-African Music & Percussion - Jackson Heights
June 09, 2018 - Jackson Heights
Akoko Nante Ensemble, a Pan African percussion/vocal group, based out of Queens, presents music that has been harvested from the continent of Africa and through its diaspora. They will offer their rendition of 'What a Wonderful World' as well as songs from locales as diverse as the court of the royal palaces of Ghana, the groves of old Haiti, and the seaside shanties of Cuba. Their high energy performances will allow the audience to learn more about the origins of this unique musical genres while being wildly entertained!
Beach Day: Surfing in Rockaway - Skudin Surf
June 09, 2018 - Queens
Welcome to NYC's beach town: Queens. Head out to the Rockaways and learn to surf. The certified instructors of Skudin Surf will start with an on land class... Welcome to NYC's beach town: Queens. Head out to the Rockaways and learn to surf. The certified instructors of Skudin Surf will start with an on land class... Welcome to NYC's beach town: Queens. Head out to the Rockaways and learn to surf. The certified instructors of Skudin Surf will start with an on land class...
Beach Day: Five Borough Yoga: Rockaway Beach - Beach (Enter at Beach 67th)
June 09, 2018 - Queens
When was the last time you did yoga on a beach? What about on a beach in NYC? Join us for some FREE sun salutations in the sand at Rockaway Beach. Afterwards go for a swim, surf or join any of our other awesome Beach Day events.
Beach Day: Rockaway Beach Cleanup with Surfrider Foundation NYC - Beach (Enter at Beach 67th)
June 09, 2018 - Queens
Join environmental non-profit Surfrider Foundation NYC in Rockaway for a beach cleanup! As the weather warms, New Yorkers flock to the beaches, leaving behind lots of trash. Additionally, plastics bags and garbage wash in from the ocean. Let's work together to make sure that trash doesn't make it back into our waterways, into marine ecosystems, and into our food! WHAT TO BRING: We will provide gloves and bags. Please wear suncreen, sand-friendly shoes, and clothing that can get dirty. Reusable water bottles are *highly* recommended. Bathrooms and food will be available at a nearby concession, should you need food or drink during this time.
Nathaniel Rateliff & the Night Sweats and the Head and the Heart - Forest Hills Stadium
June 09, 2018 - Forest Hills
"For a long time I always had to go off on my own," says Nathaniel Rateliff of his creative process. "For the first Night Sweats record, I demo'ed everything up and created most of the parts. But for this new record, I felt like we'd all spent so much time on the road that we should all go off somewhere together. We should have that experience together. I wanted the guys to feel like they were giving something to the project beyond just playing."
Freaknik - The Creek and The Cave
June 09, 2018 - Queens
Starting in 1982, the city of Atlanta threw an annual party called "Freaknik" which essentially became the largest black spring break party in the country. The party became so big and wild that the city shut it down for good in 1996, but we're all in luck, because comedians Andy Sandford, Noah Gardenswartz and Steve Forrest are bringing Freaknik back, and they're bringing it to Long Island City! "Comedy Freaknik" will be a lot like the original Freaknik, except it's going to happen once a month, and it will be a comedy show hosted by three white guys. That's basically the ONLY difference.
Fired Up for a Cure Family Picnic & Cancer Fundraiser - Fort Totten Park
June 09, 2018 - Queens
When diagnosed with cancer, the most empowering tool that may be used to fight back and provide a patient with hope is information and support. Cancer was finally recognized as a World Trade Center Condition by NIOSH in Fall 2012. The FDNY cancer program has since quadrupled its caseload of members with rare and severe cancers. We rely heavily on both internal and external organizations to be able to provide our first responders with the best possible resources. Fired Up for a Cure is our Cancer Awareness Initiative which hosts an annual family picnic fundraiser that enables our FDNY community the opportunity to fight cancer together and help save lives. At our event, we aim to bring our ill members and caregivers together to send the message that they are not alone in their fight. We provide educational materials, food, entertainment and motivational speakers. In addition to raising awareness, we aspire to raise critical funds to the organizations that assist our guys when they need it most.
Astoria Park Carnival - Astoria Park
Through June 10, 2018 - Astoria
Queens' picturesque Astoria Park comes alive with the sights, sounds and aromas of the colorful midway with rides for all ages, carnival games and favorite fair food. There is no charge for parking and admission to this family-friendly event, which takes place under the RFK Bridge. Ride tickets are $1.50 each, $25 for 20 tickets, or $50 for 50 tickets plus 1 free ride. (Rides take 2 or more tickets each.) Visit the website for $5 coupon savings on a 50-ticket Super Saver Family Pack. For more information, call 866-666-3247.
ALT-J - Forest Hills Stadium
June 15, 2018 - Forest Hills
Every online ticket purchased includes your choice of CD or digital copy of an upcoming release from alt-J. You will receive instructions via email on how to redeem your album once it is released (date yet to be confirmed). RELAXER is alt-J's third album, the follow up to the band's Grammy-nominated This is All Yours. Like the first two albums Charlie Andrews produced it. In December 2015, alt-J finished touring for This Is All Yours. They had gone straight from touring their debut album, the Mercury Prize-winning An Awesome Wave into writing and recording the second album and then touring non-stop for it (including a sold-out show at Madison Square Garden in NY). "There weren't any fallings out," clarifies Newman. "It was just three very close friends who had just spent a lot of time on the road who needed to go somewhere where it wasn't about music or touring or capitalizing on the demand."
Hardcore Comedy Show - The Creek and The Cave
June 15, 2018 - Queens
Join former porn-star and 2015 AVN Mainstream Star of the Year nominee, Alia Janine for a night of the hardest comedy at The Hardcore Comedy Show! The Hardcore Comedy Show features everyone from strip club bouncers to porn stars that have switched careers into comedy, as well as some of today's top and up-and-coming comedians!
Roger Daltrey Performs the Who's 'Tommy' - Forest Hills Stadium
June 17, 2018 - Forest Hills
WITH THE NEW YORK POPS STEVEN REINEKE, MUSIC DIRECTOR AND CONDUCTOR Special offer! Add a CD copy of Roger Daltrey's upcoming album to your purchase for $16.16. If you choose this option, you will receive your album in 5 to 7 business days after release day. Please allow 7 business days to receive your CD and then contact help@MusicRedemptions.com for assistance. Forest Hills Stadium, the historic sporting and entertainment venue located in the idyllic Queens, New York neighborhood of Forest Hills, will welcome back two longtime friends on June 17 when legendary frontman Roger Daltrey and The New York Pops unite for a special, one-night-only, Father's Day performance of The Who's 'TOMMY,' backed by the symphonic orchestra and a band of seasoned Who players.
Treatment: The Plan for Rain - Knockdown Center
Through June 17, 2018 - Maspeth
Treatment: The Plan for Rain is a project by Nicholas O'Brien that rethinks the NYC Department of Environmental Protection's (DEP) stormwater collection program by focusing on soil biodiversity, transparency, maintenance, and its impact on citizens. Through a series of animations and sculptures, artist Nicholas O'Brien questions how the DEP's plan employs System Engineering principles that often ignore the human element in undertaking large-scale urban infrastructure projects. The animations in the exhibition render components from the stormwater collection systems, and are overlaid with segments of audio from interviews with various experts as well as DEP officials. The exhibition attempts to shed light on the often opaque decision making that occurs when trying to reshape the city into a more environmentally conscientious place.
Chloë Bass: The Book of Everyday Instruction - Knockdown Center
Through June 17, 2018 - Maspeth
Knockdown Center presents Chloë Bass: The Book of Everyday Instruction, an eight-chapter investigation of one-on-one social interaction, exploring an expanded understanding of "the pair." This exhibition will be the first time the project is exhibited in its entirety, and includes all eight chapters developed by Bass between January 2015 and January 2018 as well as additional interventions created in response to Knockdown Center's public spaces outside of the gallery. Bass uses daily life as a site of research to study the modes and scales of intimacy, locating where patterns hold and break as group sizes expand. Her works prioritize the fostering and observing of everyday interpersonal situations, and take a variety of forms across photography, text, video, sculpture, performance, a mobile phone app, poetic modes of documentation, and site-specific interventions. Presented in sequential chapters, each with its own central question and focus, Bass' inquiries expand in scale and scope; she begins with an investigation of intimacy between herself and a stranger, and expands outward to study the relationships between individuals and their safe spaces, institutions, and finally citi... (read more)
BHS Independence Day Celebration - Bayside Historical Society
June 27, 2018 - Bayside
Bring your blankets, lawn chairs, and picnics for an evening of community fun! Bayside Historical Society is hosting the 4th annual Independence Day Celebration with a free concert and fireworks display by Grucci in Fort Totten Park sponsored by Councilmember Paul A. Vallone, Queens Borough President Melinda Katz, and Dime Community Bank. Vending trucks will be on site with a wide variety of delicious foods, snacks, and beverages. Admittance will begin at 5:00pm. There will be live musical performances from 6:00-9:00pm. The fireworks display will begin at 9:15pm. Free parking and shuttle buses available! Get complete information at baysidehistorical.org/fireworks
Wake - Dorsky Gallery Curatorial Programs
Through July 15, 2018 - Long Island City
Exhibition Opening: Wake Opening reception: Sunday, May 6, 2-5pm Exhibition runs from May 6- July 15, 2018
Public Process Commission - Xaviera Simmons: Convene - Hunter's Point South Park
Through August 19, 2018 - Long Island City
SculptureCenter is pleased to announce Convene, a temporary public art project by Xaviera Simmons. Simmons's project is the third artwork commissioned through SculptureCenter's art education program Public Process. Convene is a sculptural installation of aluminum canoes painted with designs that abstractly and explicitly evoke national flags symbolic of the diverse historical and contemporary demographic makeup of Astoria and Long Island City. The work will be installed on land along the East River in Hunter' Point South Park in Long Island City.
Looking for Free Group Planning Services?
Get free advice on planning your group's trip to New York.
MORE Activity Planner ARTICLES
RESTAURANTS

Beloved midtown spot takes inspiration from local tradition,...

THEATER

Kander and Ebb's "musical vaudeville" in which Roxie Hart ga...

SHOPPING

The sweetest experience in Times Square!...

SIGHTSEEING

Start by ascending to the top of the tallest building in the...