Random Happenings in New York City This Weekend - June 15-June 17
June 11, 2018 - by CG Directory Editor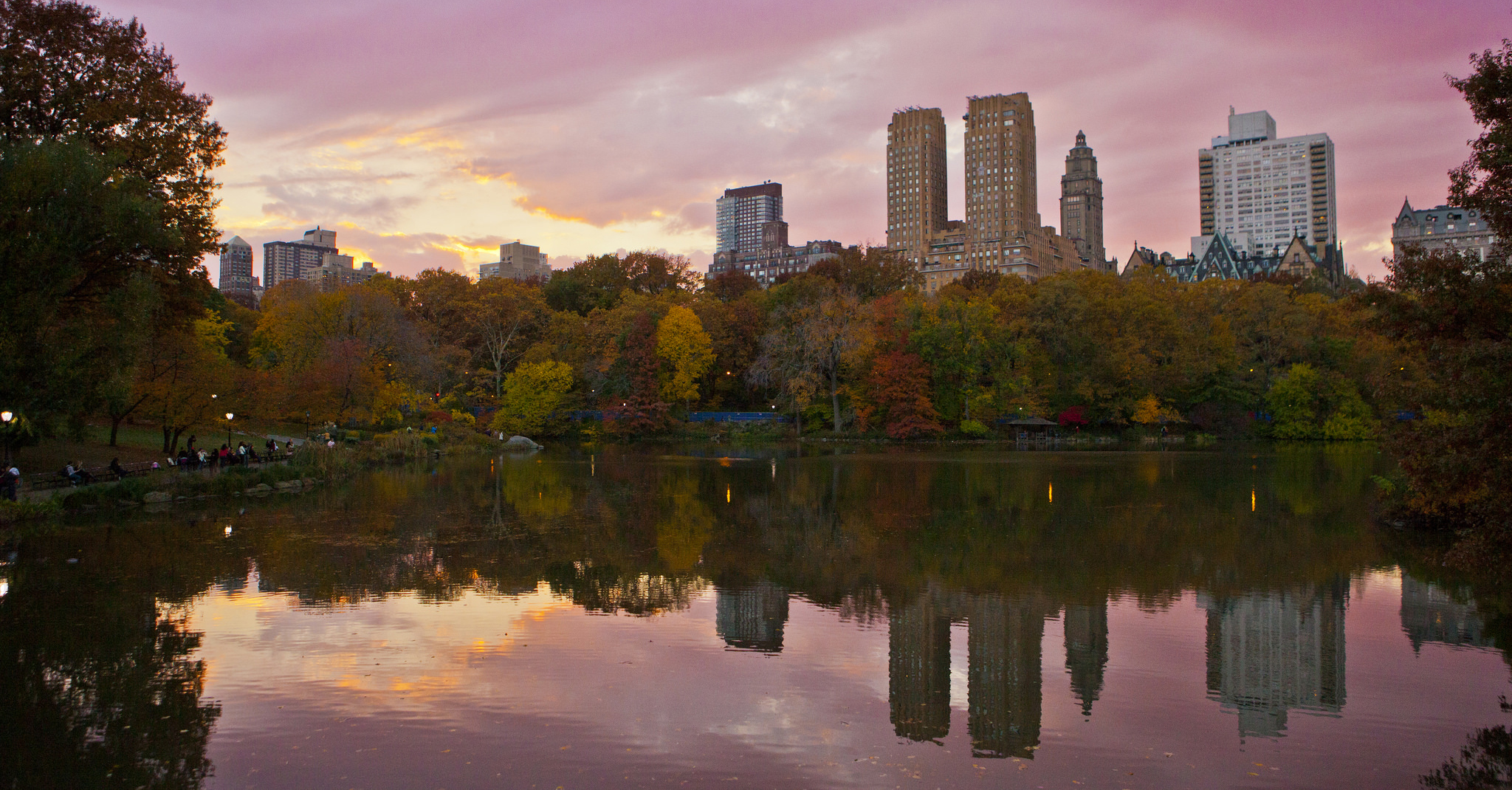 Photo: Anthony Quintano/Flickr

There's always something going on in the world's captial, and City Guide has rounded up the best random happenings in New York City this weekend for those looking to do something a little out of the ordinary. You never know what you'll find going on in the city's many neighborhoods on the weekend, but you'll definitely find something, however miscellaneous it may be.


Happy Hour - The PIT Underground
June 15, 2018 - New York
Show up ready to be challenged, meet new people, and improvise! This jam will get you ready for the next level of improv while being the perfect pregame to your weekend. There are four rotating formats with different hosts.
Lucky Cheng's Drag Cabaret Restaurant & Bar Presents: Drag Dinner featuring Stivy Schatzi Paris - Stage 48
June 15, 2018 - New York
Join us Friday, June 15th when Stivy Schatzi Paris from Quebec, Canada makes her NYC debut on the Lucky Cheng's stage!
Friday Night Poetry Slam - Nuyorican Poets Café
June 15, 2018 - New York
Come check out the Nuyorican's most popular weekly event! Watch professional poets perform and our Wednesday night Slam winners spit! Judges of our Friday Night Slams are 5 randomly chosen members of our audience (in other words, it could be you!). $13 General admission at the door (a line forms outside an hour before admittance, general admittance starts at 10pm). Tired of waiting on line? Buy VIP Tickets online and mingle with da poets! $25 VIP admission (online only). Arrive at the Main Entrance (and not in the line) by 9:30pm SHARP!
Broadway Sessions - Laurie Beechman Theatre
Through June 15, 2018 - New York
Every Thursday night, as the curtains fall on Broadway, Host BEN D (from Broadway's Wicked, Aida and Footloose) and his crew of amazingly talented folks welcome a new Broadway cast to perform in this fun and zany musical theater variety show. Get up close and personal with Broadway's brightest as the stars bare their souls, interact with the crowd and celebrate all things BROADWAY.
Summer Tippler - New York
Through June 15, 2018 - New York
THIS SUMMER, COOL OFF WITH THE SUMMER TIPPLER. NAVIGATE NYC'S COCKTAIL SCENE WITH NYC COMPASS' HAND CRAFTED COCKTAIL PASSBOOK. EXPERIENCE SIGNATURE COCKTAILS AT OVER 15 OF THE CITY'S BEST VENUES.
Watson Adventures' Escape From Grand Central Scavenger Hunt - Grand Central Terminal
June 16, 2018 - New York
Congratulations: You've been poisoned! That's the bad news at the start of this scavenger hunt for adults in Grand Central Station. The good news is that the evil genius who did this is giving you two hours to come up with the combination to a box that contains the antidote. To find it, you'll have to follow a trail of clues to answer tricky questions, tackle sneaky puzzles and ultimately crack the secret code that will unlock the box. Does your team have what it takes to unlock the box and escape Grand Central? Your life may depend on it. A smartphone is required for each team to participate on this hunt. Advance ticket purchase required.
Bloomsday on Broadway XXXVII - Irish Arts Center
June 16, 2018 - New York
We continue our 40th anniversary celebration of Symphony Space with a return to the essential source of Bloomsday in an evening dedicated to the brilliance of Ulysses. From the stately plump entrance of Buck Mulligan to the "yes I said yes I will Yes" of Molly Bloom, we present a whirlwind tour through the first 17 episodes and wrap up with a chorus of Mollys led by Kirsten Vangsness (Criminal Minds). With music inspired by one of the most important works of modernist history and an after-party in Bar O'Thalia!
Jazz for Kids Oran Etkin's Timbalooloo Duo Workshop - National Sawdust
June 16, 2018 - Brooklyn
Have you tried Jazz for Kids? Timbalooloo strives to fundamentally reimagine the way music is taught and language is formed. The Timbalooloo Method was developed by internationally renowned musician Oran Etkin. Through the Timbalooloo Method, children learn to express themselves by making instruments come alive and speak the language of music. The method adds character, humor and emotion to music. Through fun games, stories, songs and movements, children engage with rich musical and cultural heritage – from Tito Puente to Mozart, Willie Nelson to Herbie Hancock. "Our son was talking about Herbie Hancock, Mozart, Samba and African music – and he knew the difference!." – Harvey Keitel
The Elastic Time Cannon - The PIT Loft
June 16, 2018 - New York
The Elastic Time Cannon is a mind bending, time blending, never ending adventure through the space-time continuum. With the suggestion of an opening line of dialogue this extratemporal cast creates an expanding and eventually collapsing universe of characters all born from the same moment in time. ETC shows are marked with causal loops, dimensional incursions, and a multiverse of high stakes moments. It's an absurd, laugh out loud thrill ride of a show!
Byov - Pine Box Rock Shop
June 16, 2018 - Brooklyn
Always thinking of making a video, but you've never gotten around to it? Let this be your excuse. Tired of posting videos online and never hearing a live reaction? Premiere your next video at BYOV. BYOV is a monthly supportive open mic for video content. Whether it's your first time making a video, or you're a seasoned director, we will show your video to a live audience.
Video Music Brunch: Old School VS New School Fathers Day Edition Brunch & Day Party - MIST Harlem
June 17, 2018 - New York
Remember when MTV actually played music videos instead of all those ratchet reality TV shows? At one time, music videos were a really BIG DEAL! C'mon… you know you used to race home after school to watch The Box ("Music Television You Control"), and Video Soul or Rap City on BET. If you were in NYC back then, you remember how we lived for Video Music Box with Ralph McDaniels and The Bobby Simmon's show. But no matter where you grew up, chances are that at some point you spent time watching music videos – imitating the dance moves, learning the lyrics, and copy the fashion trends… Man, those were the days! Well, The Alumni Group is taking you on a trip down memory lane at our Video Music Brunch. Along with our delicious brunch food specials, we'll not only be spinning the classics, we'll also be showing off the visuals that go along with them. Enjoy our dope music video playlist, featuring your old school favorites as well as the new-new hotness, as you sip on unlimited brunch cocktails. The song says that "videos killed the radio star", but at this brunch we'll celebrate the role videos have played in shaping our culture over the years. Trust us, you won't want to miss this visual,... (read more)
Jesse Krakow Presents the Krak House - Sid Gold's Request Room
June 17, 2018 - New York
Jesse Krakow is a multi-instrumentalist who currently plays in the cult 1960's avant-garde band THE SHAGGS, with Nona Hendryx & Gary Lucas in THE WORLD OF CAPTAIN BEEFHEART, and the all-male Madonna tribute MANDONNA. He has worked with Shudder To Think, Julee Cruise, Nina Persson, Robyn Hitchcock, Kate Pierson, Gene Ween, Paul Rudd, Michael Showalter, Bill Laswell, John Zorn, Dr. Know, Gail Ann Dorsey, The Loser's Lounge, Joy Askew, and a zillion others. He has hosted his own show on NJ's legendary radio station WFMU, been a professor at Bootsy Collins' online "Funk University" – alongside bassists such as Victor Wooten, Stanley Clarke, & Jack Bruce, been commissioned by The Brooklyn Philharmonic, recorded for Sony, Team Love, Alternative Tentacles, & Tzadik, and toured the country more times than he remembers.
The Men's Bazaar (Father's Day) - Grand Bazaar NYC
June 17, 2018 - New York
The Amazing Father's Day Scavenger Hunt - Slattery's Midtown Pub
June 17, 2018 - New York
POGO Events presents The Amazing Father's Day Scavenger Hunt. A series of clues leads you around the city performing physical and mental challenges along the way. This hunt celebrates Dad's and all they do in a fun, interactive way! Each member of the winning team receives a New York City gift package. The hunt takes three hours. Please wear comfortable shoes and bring a Metrocard. One member of the team should have a smart phone (either Android or I-Phone). The hunt is run through an app called ScanQuest. Please download that before you come to the event. It is a great way to connect with friends or meet new ones.
The Telephone Show - The PIT Loft
June 17, 2018 - New York
Patrick Keene hosts a show inspired by Chicago's Mullaney Chain, where improvisers call each other one by one to form a team! No one knows what the line-up will be! $1 for both the audience and participants!
Broadway 92Y Chorus Concert - 92Y
June 17, 2018 - Upper East Side
Join us for the concert of the Broadway at 92Y Chorus – founded by Robbie Capp in 1994, it remains the only community chorus in New York devoted to classic repertory from the American musical theater, stage and screen.
Eternal Con - Nassau Veterans Memorial Coliseum
Through June 17, 2018 - Uniondale
Eternal Con, Long Island's premier Comic Book and Cosplay convention, will return for its sixth anniversary, a two-day extravaganza on June 16 & 17 at NYCB LIVE, home of the Nassau Veterans Memorial Coliseum. This is the second year that Eternal Con will be held in the Exhibition Hall at NYCB LIVE. Throughout the weekend, attendees will have the opportunity for Portfolio Reviews, gaming tournaments, informative panels, a car show with iconic movie vehicles including the 2005 Batman Begins Batmobile – "The Tumbler," the 1966 Batmobile, Mad Max's V8 Police Interceptor, the DeLorean time machine from Back to the Future, a jeep from the original Jurassic Park and Supernatural's Chevrolet Impala, an expanded art show, cosplay groups, special performances, and a vendor room with over 150 tables of toys, jewelry, clothing and collectibles.
Borough Con - Brooklyn EXPO Center
Through June 17, 2018 - Brooklyn
BoroughCon 2018 - Brooklyn Expo Center
Through June 17, 2018 - Brooklyn
We're back! BoroughCon will be returning for its second year in June 2018! Be sure to check back for more info as we make more and more announcements as we lead up to the convention! For the time being, if you have any questions you can contact us at info@boroughcon.com
Broadway Commons Carnival - Broadway Commons
Through June 17, 2018 - Hicksville
This family-friendly annual event ushers in summer fun with midway rides for all ages, from enchanting kiddie rides to exhilarating thrill rides, carnival games and a variety of fair food. Carnival admission and parking are free. Unlimited ride wristbands are $25 Monday - Thursday and $30 Friday - Sunday. Ride tickets are $1.50 each, $25 for 20 tickets, or $50 for 50 tickets plus 1 free ride. Rides take 2 or more tickets each. Visit the website for coupon savings on rides and food. Carnival hours are 5 to 11 pm Monday - Friday and noon to 11 pm Saturday - Sunday. For more information, call 866-666-3247.
Fantastic Bits and Where to Use Them - UrbanGlass
Through June 17, 2018 - Brooklyn
Take your glass practice to the next level with hot bits! In this class we will focus on adding embellishments to glass forms by learning a variety of hot glass bits and different ways to use them. We will be covering things like handles, wraps, chick-chicks, Spock ears, caterpillars and several other made up sounding things that will add some character and flair to any of your glass work! Open to all levels.
Treatment: The Plan for Rain - Knockdown Center
Through June 17, 2018 - Maspeth
Treatment: The Plan for Rain is a project by Nicholas O'Brien that rethinks the NYC Department of Environmental Protection's (DEP) stormwater collection program by focusing on soil biodiversity, transparency, maintenance, and its impact on citizens. Through a series of animations and sculptures, artist Nicholas O'Brien questions how the DEP's plan employs System Engineering principles that often ignore the human element in undertaking large-scale urban infrastructure projects. The animations in the exhibition render components from the stormwater collection systems, and are overlaid with segments of audio from interviews with various experts as well as DEP officials. The exhibition attempts to shed light on the often opaque decision making that occurs when trying to reshape the city into a more environmentally conscientious place.
Chloë Bass: The Book of Everyday Instruction - Knockdown Center
Through June 17, 2018 - Maspeth
Knockdown Center presents Chloë Bass: The Book of Everyday Instruction, an eight-chapter investigation of one-on-one social interaction, exploring an expanded understanding of "the pair." This exhibition will be the first time the project is exhibited in its entirety, and includes all eight chapters developed by Bass between January 2015 and January 2018 as well as additional interventions created in response to Knockdown Center's public spaces outside of the gallery. Bass uses daily life as a site of research to study the modes and scales of intimacy, locating where patterns hold and break as group sizes expand. Her works prioritize the fostering and observing of everyday interpersonal situations, and take a variety of forms across photography, text, video, sculpture, performance, a mobile phone app, poetic modes of documentation, and site-specific interventions. Presented in sequential chapters, each with its own central question and focus, Bass' inquiries expand in scale and scope; she begins with an investigation of intimacy between herself and a stranger, and expands outward to study the relationships between individuals and their safe spaces, institutions, and finally citi... (read more)
Dancing on the Surface: Small Scale Glass & Metal, a collaboration with Brooklyn Metal Works - UrbanGlass
Through June 26, 2018 - Brooklyn
Students will learn to use the lathe, flat wheels, sanding belts, and dremels to achieve texture and a variety of finishes, as well as practical applications in preparing glass to be joined with metal. The BKMW section of this course will teach metal fabrication techniques to create settings for the carved glass objects. The focus will be on jewelry applications, specifically pendants, though students may apply these techniques to create small scale sculptures. Processes will include sheet metal and wire manipulation, sawing, filing, surface embellishments, and finishing in the metal. Both cold connections and high temperature silver soldering will be taught. Students will learn how to rivet glass with metal, solder metal in close proximity of glass, create tab settings in sheet metal, and create modified prong settings for more complex and clean designs.
Transplants: Greek Diaspora Artists - John Jay College of Criminal Justice
Through June 27, 2018 - New York
National Geographic Encounter: Ocean Odyssey - National Geographic Encounter
Through June 30, 2018 - Times Square
Through ground-breaking technology, audiences will go on a digital "underwater" dive and come face-to-face with life-size photo-real versions of some of the largest and most interesting creatures of the sea at this one-of-a-kind immersive entertainment experience. This is a walk-through experience and lasts approximately 90 minutes.
This Ain't No Disco - Atlantic Theater Company: Linda Gross Theater
Through July 01, 2018 - New York
World Premiere Musical THIS AIN'T NO DISCO Musical & Lyrics by STEPHEN TRASK & PETER YANOWITZ Book by STEPHEN TRASK & PETER YANOWITZ and RICK ELICE Directed by TRIP CULLMAN Linda Gross Theater, 336 West 20th Street Set against the grit, the garbage strikes, the graffiti of 1979 New York City, This Ain't No Disco tells the story of drifters and dreamers searching for their place in the night world of Studio 54 and Mudd Club. In their uptown/downtown quest for revelry and kinship, every decision is fateful in a city where one's fate can turn on a dime bag. An electrifying new musical from composer/lyricist of Hedwig and the Angry Inch, Stephen Trask, along with Peter Yanowitz (The Wallflowers), directed by Trip Cullman (Atlantic's I'm Gonna Pray For You So Hard, Broadway's Six Degrees of Separation). "Trask's songs have everything: melody, swagger, piano, wit, electric guitar, harmony, fun, angst, a little filth. The band, [Yanowitz & co], combine the look of old-school glam and punk with the one thing the genre currently lacks: youth." – The New Yorker
Branded Content - Pine Box Rock Shop
Through July 07, 2018 - Brooklyn
BRANDED CONTENT ™ is a monthly variety show hosted and curated by Simone Norman and Jackson Fisher; featuring stand up, improv, and messages from our corporate sponsors! Each month we'll give our favorite comedic performers a chance to showcase their talents and #promote their favorite #brands. Maybe one day our sponsors will finally return the favor.
Demian DinéYazhi' and R.I.S.E.: Radical Indigenous Survivance & Empowerment: A Nation Is a Massacre - Pioneer Works
Through July 08, 2018 - Brooklyn
Join us as we celebrate the opening of Demian DinéYazhi' and R.I.S.E.: Radical Indigenous Survivance & Empowerment: A Nation Is a Massacre on view in our third floor galleries from May 17 – July 8 2018. In A Nation is a Massacre, the first New York institutional solo exhibition by artist and activist initiative R.I.S.E.: Radical Indigenous Survivance & Empowerment and Demian DinéYazhi', its founder, provides a space aimed at creating awareness about ongoing inhumane acts of settler-induced violence against Indigenous bodies.
Little Rock - Sheen Center for Thought & Culture
Through August 05, 2018 - New York
This docudrama with music chronicles the true story of nine brave students poised to integrate the formerly all-white Little Rock Central High School. At the dawn of the civil rights movement, three years after Thurgood Marshall successfully litigated the 1954 Brown v. Board of Education Supreme Court case, Little Rock, Arkansas became ground zero in the fight to integrate public schools across America. Through a series of events and with the aid of an emerging technology called television, living rooms across the world would witness a real life drama featuring a brave and stalwart group of black teenagers, who would become known as The Little Rock Nine, along with a supporting cast including a defiant Governor, a resolute President Eisenhower, and 11,000 federal and state troops. Integrating Little Rock Central High School would become an important and dramatic prerequisite step in implementing the new federal law. Successfully completing the school year would become its ultimate test. N.B. Strong language To receive and email alert when tickets go on sale, sign up here!
A Light on the Path to Inner Wisdom with Scott Tusa - Tibet House US
Through August 06, 2018 - New York
Starting in April, Scott Tusa will be in residence to guide and help launch a twelve week practicum focused on developing a personal relationship to the Buddhist path. Through a combination of experiential learning and meditation, the series will explore the intersections of core Buddhist principles and our everyday lives, where integrative practices meet our own inner potential. Along with weekly teachings and discussions, each four week module will include readings and practice recommendations to support participants in both their understanding and personal paths. We hope you can join us for this exciting new series, and please stay tuned for more information! Scott Tusa is a Buddhist teacher based in Brooklyn, New York. He teaches meditation and Buddhist psychology nationally and supports Tsoknyi Rinpoche's Pundarika Sangha as a practice advisor. He trained in Buddhist philosophy and meditation with some of the greatest living masters since his early twenties, including Lama Zopa Rinpoche, Tsoknyi Rinpoche, and Tulku Sangag Rinpoche. Ordained by His Holiness the Fourteenth Dalai Lama, he spent nine years as a Buddhist monk, with much of that time engaged in solitary meditatio... (read more)
Being: New Photography 2018 - The Museum of Modern Art
Through August 19, 2018 - Manhattan
Every two years, MoMA's celebrated New Photography exhibition series presents urgent and compelling ideas in recent photography and photo-based art. This year's edition, Being, asks how photography can capture what it means to be human. At a time when questions about the rights, responsibilities, and dangers inherent in being represented—and in representing others—are being debated around the world, the works featured in Being call attention to assumptions about how individuals are depicted and perceived. Many challenge the conventions of photographic portraiture, or use tactics such as masking, cropping, or fragmenting to disorient the viewer. In others, snapshots or found images are taken from their original context and placed in a new one to reveal hidden stories. While some of the works might be considered straightforward representations of individuals, others do not include images of the human body at all. Together, they explore how personhood is expressed today, and offer timely perspectives on issues of privacy and exposure; the formation of communities; and gender, heritage, and psychology. Exploring new ground and the many forms that the photographic image can take, ... (read more)
Georgia O'Keeffe: Visions of Hawai'I - The New York Botanical Garden
Through October 28, 2018 - Bronx
Pioneering American modernist Georgia O'Keeffe (1887–1986) conveyed a distinct sense of place with innovative depictions of her surroundings, from stark New Mexican landscapes to New York cityscapes. Yet flowers and plants were subjects that engaged O'Keeffe throughout her career. Curated by Theresa Papanikolas, Ph.D., of the Honolulu Museum of Art, this landmark exhibition will offer a rare focus on 20 of O'Keeffe's depictions of Hawai'i from a nine-week sojourn in 1939 while on commission to produce images for a Hawaiian Pineapple Company promotional campaign. A lush exhibition in the Enid A. Haupt Conservatory of Hawaiian flora and a stunning display in the LuEsther T. Mertz Library Art Gallery that includes more than 15 of O'Keeffe's Hawai'i paintings—not seen together in New York since their debut in 1940—will spotlight a transformative experience in the legendary artist's life, revealing O'Keeffe's deeply felt impressions and the enduring influence of the Islands' dramatic landscapes and exotic plants.
The Central Park Walking Tour - Manhattan and Beyond Tours llc
Through October 28, 2018 - New York
The Central Park Walking Tour Daily 12pm—2 hours—2 miles—$25/person Gain a complete picture of Central Park's origins, wit-ness its design, experience the cultural influences and feel the calming effect being in nature brings from the hustle and bustle of city life.
The Central Park Walking Tour - Manhattan and Beyond Tours llc
Through October 28, 2018 - New York
The Central Park Walking Tour Daily 12pm—2 hours—2 miles—$25/person Gain a complete picture of Central Park's origins, wit-ness its design, experience the cultural influences and feel the calming effect being in nature brings from the hustle and bustle of city life.
Looking for Free Group Planning Services?
Get free advice on planning your group's trip to New York.
MORE Activity Planner ARTICLES
RESTAURANTS

Vida Verde brings the tastes, colors, sounds, and scents of ...

THEATER

Kander and Ebb's "musical vaudeville" in which Roxie Hart ga...

SHOPPING

An array of quality branded merchandise showcasing HBO's® aw...

SIGHTSEEING

In addition to 360-degree views from Midtown Manhattan, the ...