Random Happenings in New York City This Week - September 16-September 23
September 16, 2018 - by CG Directory Editor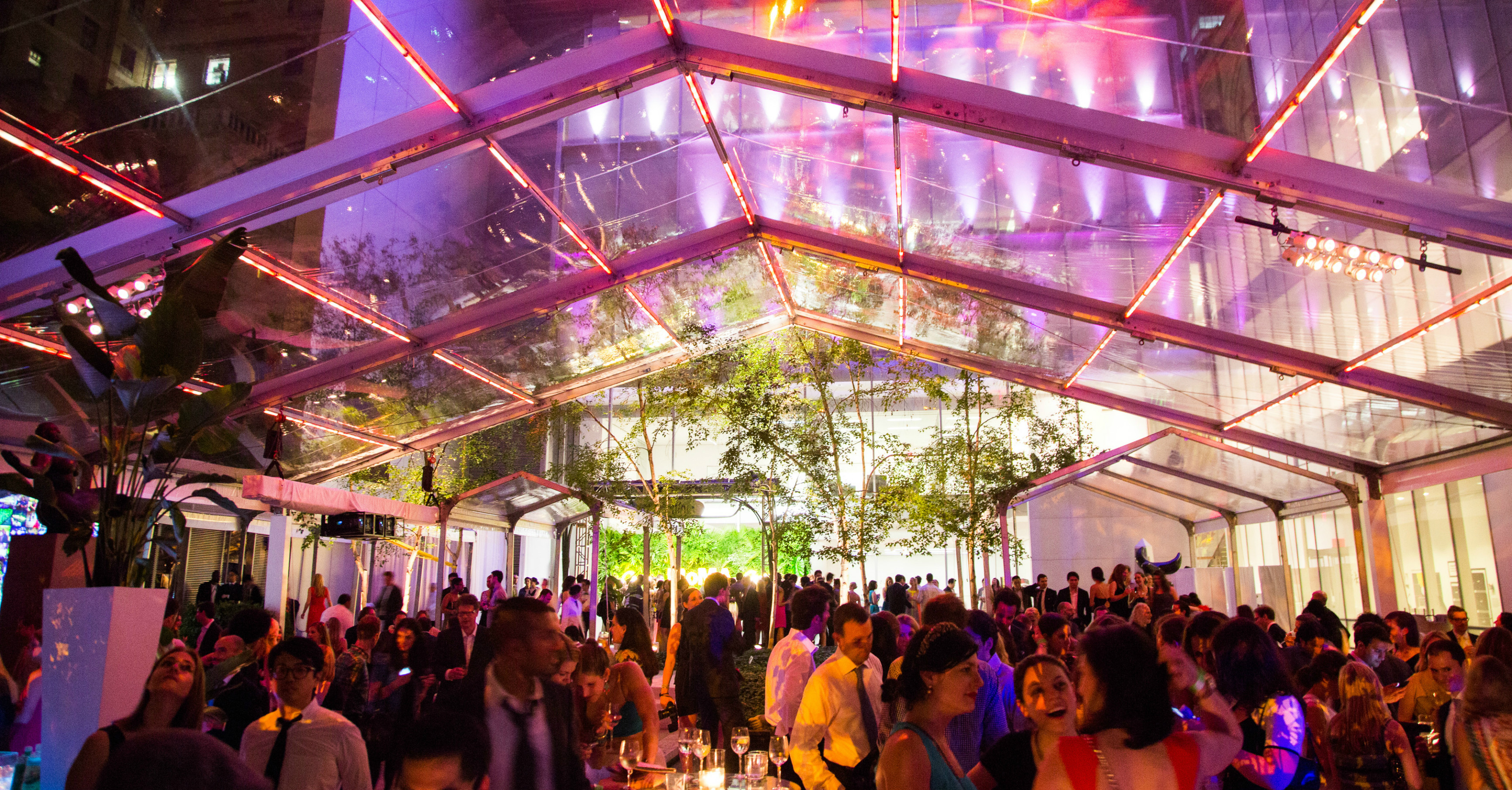 Photo: Nicholas Ruiz/Flickr / 2013 Scott Rudd

If you're looking for the best of miscellaneous things to do in NYC, check out City Guide's 'Potpourri' category, which has dining specials, pop ups, shopping, charity events, literary events, lectures, readings, awards shows, galas, and even more.


Demystifying Medicare & Healthcare Coverage for Seniors - Hendrick Hudson Public Library
September 16, 2018 - Montrose
This presentation is perfect for anyone trying to navigate our complicated healthcare system for older adults. It will help those who already have Medicare, as well as people soon to be 65, planning their retirement, or assisting relatives and friends with their medical decisions.
SoHo: New architectural interventions in a Historic District - AIA New York | Center for Architecture
September 16, 2018 - New York
The SoHo Cast Iron Historic District, created in 1973, is dominated by innovative and remarkably intact mid-19th century architecture. Originally designed for both commercial and manufacturing uses, most of these building have been adapted for residential use. Over the last 2 decades a number of entirely new buildings have been approved by the Landmarks Preservation Commission as "appropriate" for inclusion within the district. This tour looks at these very recent buildings as well as significant historic sites to examine a range of design strategies, some highly contextual others more interpretive, for historic districts. The following recent and historic buildings are included among many others: Scholastic Building by Aldo Rossi, 40 Mercer by Jean Nouvel, 529 Broadway by BKSK, 27 Wooster by KPF, 150 Wooster by KUB, 139 Wooster by Beyer Blinder Belle, XOCO 325 by DDG, the 1857 cast iron Haughwout Building, the meticulously restored 101 Spring Street (Judd Foundation), 180-182 Broadway by Richard Morris Hunt and the 1904 Little Singer Building by Ernest Flagg. Tours will run rain or shine. Please arrive 15 minutes prior to tour start time. Registration is limited to 15; wa... (read more)
29Rooms New York - 588 Baltic Street
September 16, 2018 - Brooklyn
We invite you into a realm of abundant thinking, built for creating what's possible. Upon entry, we challenge guests to ditch self-limiting beliefs, and open themselves up to new ideas and unforeseen experiences. At every turn, there's an opportunity to grow, learn, and stretch our minds. The effect is transformational, because when we let our imaginations run free, it completely shifts how we see ourselves and the world around us. ARE YOU READY? TICKET TYPES: 29Rooms General Admission - $39.99 Your 29Rooms General Admission ticket includes: Three hours to expand, explore, and experience our interactive playground (aka plenty of time to let your imagination run wild)! An overload of social inspiration The ability to give back (with a portion of ticket proceeds going to our nonprofit partner)
Taste Williamsburg Greenpoint - East River State Park
September 16, 2018 - Brooklyn
TASTE Williamsburg Greenpoint is an annual outdoor celebration of North Brooklyn's local flavors! Entering its 9th year, this block party style tasting event features sample tastes from over 40 of the neighborhood's best restaurants, bars, breweries and wineries, along with live music, demonstrations and much, much more.
49th Annual African American Day Parade - African American Day Parade
September 16, 2018 - New York
Come create a positive impact on young men! Let them see strong, educated, and determined Black Men March together in Unity! Uniform - Dark Suit, White Shirt, Gold Tie, OHBM Pin, and please wear comfortable shoes. DATE Sunday, September 16, 2018 in Harlem, NY TIME Lineup before 12:30PM Parade begins at 1:30PM LINEUP BLOCK W. 11?1?th EASTSIDE Between St. Nicholas Avenue & Adam Clayton Powell, Jr. Blvd Enter lineup block from St. Nicholas Avenue Contact person should sign-in with Block Coordinator on designated lineup block. Block Coordinators will be wearing Orange T-shirts. PARADE ROUTE Starts at W. 111th Street & Adam Clayton Powell, Jr. Blvd and proceeds north to W. 136th Street. Participants make a right on W. 136th Street ending on Malcolm X. Blvd. Buses or other vehicles should un-load on St. Nicholas Avenue from 110th St. to 114th St. and re-load on Malcolm X Blvd. from 136th St. to 140th St.
Let's Discuss LIVE: What's New & Next in Books - The William Vale
September 16, 2018 - Brooklyn
Let's Discuss LIVE brings together today's most popular voices for an afternoon of dynamic conversation about what's new and next in the world of books. Experience interesting author pairings, exclusive early access to the fall's hottest books, and a chance to connect with other readers through an afternoon of entertaining and inspiring programming. Featured speakers include Reese Witherspoon, Mamrie Hart, DeRay Mckesson, Mark Manson, Jenny Han, and Jessica Knoll. Let's Discuss LIVE will take place at the lively William Vale Hotel in Williamsburg, where guests can enjoy cocktails and panoramic views of New York City on the rooftop lounge after a fun-filled day.
Choir Rehearsal - Judson Memorial Church
September 16, 2018 - New York
MEETING ROOM (Enter by way of 55 Washington Square South)
Prospect Park History Walking Tour - Prospect Park Alliance
September 16, 2018 - Brooklyn
Explore Prospect Park with a season of special guided walking tours of this iconic park in the heart of Brooklyn, presented by Turnstile Tours in partnership with Prospect Park Alliance. These two-hour tours will examine the Park's many layers of natural and human history, from the flora and geology to the architectural eras visible in the built environment.
Smorgasburg Prospect Park - Prospect Park Alliance
September 16, 2018 - Brooklyn
Smorgasburg, the celebrated open-air food fair presented by Brooklyn Flea in partnership with Prospect Park Alliance, returns to Prospect Park this spring! On Sundays from April through October, over 100 local and regional food purveyors will gather on Breeze Hill to offer a range of cuisines.
Dare2B NYC Presents: Battle of the Sexes Spelling Bee! - Drom
September 16, 2018 - New York
This isn't your grade school spelling bee! Men and women will battle it out in teams to see who is the spelling bee champ! Heaps of prizes and cheating opportunities will be made available to all contestants. Whether you're an avid speller or just want to enjoy the spelling bee shenanigans, you're guaranteed to have a blast! This interactive event will include: Live DJ Comedic host Complimentary cocktails and appetizers Spectacular raffles and prizes Professional networking opportunities Opportunities to sabotage contestants And much more!
Portraiture Photo Walk with Rubén Salgado Escudero - Sony Square NYC
September 16, 2018 - New York
Rube?n Salgado Escudero was born in Madrid, Spain. He lived in the United States throughout his teenage years, graduating from the Savannah College of Art and Design and later lived 10 years in Berlin, Germany. In 2014, while living in Myanmar, he began an on- going project 'Solar Portraits' which has gained support and has been published by National Geographic Magazine, Time Magazine, El Pais, Spiegel, and the United Nations.
Make Cool Embroidery Wall Art at Freehand New York - CraftJam
September 16, 2018 - New York
Don't be spooked by stitching and join our Embroidery CraftJam. Learn the basic embroidery stitches and make some awesome wall art. In our beginner-friendly class we'll give you a rundown on the basics of this classic craft. And to get your creative juices flowing, this event is hosted at Freehand New York, an artistic community and hotel in Flat Iron district. We've got everything you need right here, including a colorful selection of threads and supplies. We have also a selection on beginner friendly embroidery patterns! This is not BYOB – The Freehand will have beverages available for purchase.
Artisanal Food Pop-Up - Grand Bazaar NYC
September 16, 2018 - New York
Food, glorious food! This special pop-up is all about new food, flavors, and brands from small-batch, locally sourced, and made with lots of love and passion from small businesses and entrepreneurs. Taste and shop everything from infused syrups to masterfully blended hot-sauces to perfectly baked snacks and handcrafted vegan cheeses. This special pop-up will take place inside NYC's biggest and most diverse weekly market - Grand Bazaar NYC. Be sure to come hungry and ready to shop for food and whatever great finds you made discover! 100% of Grand Bazaar NYC's profits are donated to four local public school, benefiting over 4,000 children.
David Davila - Laurie Beechman Theater
September 16, 2018 - New York
The award-winning composer of Manuel Vs the Statue of Liberty, #52Songs, Vox Pop, and Promèsa returns to the Laurie Beechman Theatre with host of new songs, old favorites, and a regular band of merry collaborators and Broadway guest stars!
The Architecture of Rosario Candela: A Walking Tour - Museum of the City of New York
September 16, 2018 - Upper East Side
Buildings designed by architect Rosario Candela in the 1920s are now some of the most sought-after addresses in Manhattan, intrinsically associated with the rich and fabulous. Famous residents of Candela buildings have included Jackie O and John D. Rockefeller. Back by popular demand, this Upper East Side walking tour visits the sites of Rosario Candela's grand architectural feats, including iconic address 740 Park, with Donald Albrecht, curator of the Museum's exhibition Elegance in the Sky: The Architecture of Rosario Candela.
On The Winery Floor: A Harvest Session w/ Our Winemakers - City Winery
September 16, 2018 - New York
Fall is Harvest Season--the busiest time of year for City Winery--and our winemaking crew is welcoming guests into their workplace for an unprecedented look at a very important stage of winemaking: managing the maceration process. Since wine is a living, breathing thing, our winemakers need to carefully monitor and actively address the needs of each batch of juice once they've crushed the grapes. During this session, you'll have a chance to see how we manage this process (either pump-over or punch-down techniques), taste juices at various stages of fermentation, and learn directly from the people who craft our wines. We'll close out the session with a sampling of City Winery selections. Guests can also enjoy a 20% discount on wine to go.
Poetry Walk - The New York Botanical Garden
September 16, 2018 - Bronx
An ongoing poetry walk showcases the work of acclaimed poet W.S. Merwin, organized in partnership with the Poetry Society of America. Merwin, a former U.S. Poet Laureate who has resided in Hawai'i since the 1970s, uses his interest in deep ecology to explore the relationship between nature and humans.
KGB: Sunday Night Fiction - KGB Bar
September 16, 2018 - New York
Turn of the Corkscrew's Inaugural Literary Tea - Madison Theatre at Molloy College
September 16, 2018 - Rockville Centre
We are pleased to announce they will be hosting the Turn of the Corkscrew, Books & Wine first literary tea. In addition to specialty teas and baked goods by Flour Shoppe Café, interviewer extraordinaire, Larry Davidson, will moderate a discussion with three authors whose books will be available for purchase: National Book Award for Fiction, Min Jin Lee, author of Pachinko, Marie Benedict, author of The Other Einstein and Carnegie's Maid, and George Pelecanos, bestselling author of nineteen novels and his September release of The Man Who Came Uptown. He is also a producer and Emmy-nominated writer on the HBO series The Wire and Treme.
The Telephone Show - The PIT Loft
September 16, 2018 - New York
Patrick Keene hosts a show inspired by Chicago's Mullaney Chain, where improvisers call each other one by one to form a team! No one knows what the line-up will be! $1 for both the audience and participants!
Wellness Comes Home to Your Local CB2 Store - CB2
September 16, 2018 - New York
Wellness comes home to your local CB2 store. Learn to bring health + wellness into your space with a professionally-led meditation session, DIY sage bundling, and finally, a style tutorial, led by a local influencer or design professional, featuring the goop x CB2 collection.
Sunday Tai Chi - Socrates Sculpture Park
Through September 16, 2018 - Long Island
Best practiced outdoors, Tai Chi is a moving experience that exercises the body, relaxes the spirit, uplifts the heart, and heals the soul. Classes at Socrates are taught by certified instructors from the Taoist Tai Chi Society.
Backstairs Tours - Lyndhurst Mansion
Through September 16, 2018 - Tarrytown
Backstairs Tours are offered select Saturdays and Sundays at 11:30 AM. Please note that this tour does NOT visit the main rooms of the mansion – please purchase Classic Tour Tickets for the traditional tour experience. If you've taken the Classic Mansion Tour, chances are, you'll be wanting more. This tour looks exclusively at 'behind-the-scenes' areas of the mansion. Come discover how during the Gilded Age and beyond, the staffs at Lyndhurst functioned to provide an efficient and seamless lifestyle for the Merritt and Gould Families! The tour begins with a journey up 79 stairs to the 5th-floor observatory tower. After enjoying the spectacular views of the lower Hudson Valley and Manhattan, you will descend 99 stairs to view the servants' quarters including the butler's suite, root cellar, scullery, kitchen, ice closet, and servants' dining room. The tour will conclude with a visit to the 1911 laundry building. This tour is approximately one and a half hours and because of its physical demands, it is not recommended for individuals with mobility issues.
Sunday Yoga - Socrates Sculpture Park
Through September 16, 2018 - Long Island
Socrates offers Vinyasa Yoga presented by 3 unique practioners with varying styles and backgrounds: 9:30am Saturday classes are taught by Jennifer Batson, 11am classes by Morgan Miller; Sunday classes are led by Yojaida Estrella. In all classes, participants flow through a series of connected yoga poses with an awareness of the breath in this welcoming waterfront environment of nature and art.
Gardens, Grounds and Bowling Pavilion – Walking Tour - Lyndhurst Mansion
Through September 16, 2018 - Tarrytown
If you've taken the Classic Mansion Tour, chances are, you'll be wanting more! This challenging one-mile walking tour explores the property's western landscape covering the Gould era formal Rose garden, greenhouse, rockeries with river views and culminates with a tour inside the 1894 Bowling Pavilion. Please be aware that this tour involves extensive walking on uneven, hilly ground and is not recommended for individuals with mobility issues. Please consider your own abilities when signing up for a tour.
Crafts at Lyndhurst - Lyndhurst Mansion
Through September 16, 2018 - Tarrytown
Crafts at Lyndhurst showcases over 300 modern American makers, artists, designers and craftspeople from across the country selling their exciting contemporary creations and is a celebration of all things handmade. A full day art and shopping experience for the entire family including interactive kids activities, delicious gourmet foods and concessions, hands-on demonstrations and more at Westchester's favorite out-of-the-box shopping experience.
After School Special 2018: SVA's Alumni Film & Animation Festival - SVA Theatre
Through September 16, 2018 - New York
Featuring some of School of Visual Arts' most accomplished film, television, animation, and visual effects alumni, this week-long festival will include screenings, premieres of new work, and behind-the-scenes looks at cinema & television hits and classics, and all events will feature special Q&As with industry insiders. A full schedule and list of participants is below (subject to change) and can also be found at svatheatre.eventbrite.com. Seating is on a first-come, first-served basis. RSVPs via the Eventbrite pages linked to below are appreciated, but not necessary, and do not guarantee entrance — all screenings are first-come, first-served.
Housing as Intervention: Architecture Towards Social Equity - AIA New York | Center for Architecture
September 17, 2018 - New York
In the face of persistent social inequities worldwide, how can architects make a meaningful contribution? Housing's primary position in our lives, economies, and the built environment makes it a natural site of intervention in the complex fight against systemic injustices. Bringing together contemporary international and New York examples, plus a look at architects' historic role in housing betterment, this program examines how housing projects, and the design processes behind them, can be interventions towards greater social equity. The event also marks the launch of the volume of Architectural Design (AD) of the same title.
Reese Witherspoon: Whiskey in a Tea Cup Book Tour - The Town Hall
September 17, 2018 - New York
Each Ticket comes with a copy of Reeses new book Whiskey In a Teacup
Reese Witherspoon's Whiskey in a Teacup Tour - The Town Hall
September 17, 2018 - New York
Grab your friends and join Reese Witherspoon for a fun night of lively conversation! With her debut book, Whiskey in a Teacup, the Academy award-winning actress, producer, and entrepreneur invites you into her world, where she infuses the southern style, parties, and traditions she loves with contemporary flair and charm. Reese will share personal stories about what growing up in the South taught her about life, love, and work, and fans will learn how she entertains, decorates her home, and makes holidays special for her family. She will be joined by a special guest for the conversation and audiences will learn just how easy it is to bring a little bit of Reese's world into their home, no matter where they live.
Monday Volunteer Corps: Eastside Revival - Prospect Park Alliance
September 17, 2018 - Brooklyn
Join Prospect Park Alliance to help beautify two of the Park's most elegant locations: the Vale of Cashmere and the Rose Garden. Tasks may include raking, sweeping, path edging, and litter removal. Please note that there will be no Eastside Revival on 5/28, 9/3, and 10/8. Register online or call (718) 287-3400 for more information.
Exploring the Poetical Sciences: The Story of Edward and Orra White Hitchcock - American Folk Art Museum
September 17, 2018 - New York
This half-day symposium will bring together scholars from a variety of disciplines and examine the lives and work of the Hitchcocks through different lenses, including poetry, geology, and paleontology.
KGB: Dawn Raffel, Rebecca Entel, and Donna Baier Stein - KGB Bar
September 17, 2018 - New York
Dawn Raffel's new book is the The Strange Case of Dr. Couney, a hidden medical history. She is also the author of two story collections, a novel, and a memoir. Her work has been widely anthologized. Rebecca Entel is Associate Professor of English and Creative Writing at Cornell College, where she teaches multicultural American literature, Caribbean literature, creative writing, and the literature of social justice. Her short stories and essays have been published in such magazines as Guernica, Joyland, Literary Hub, Electric Literature, Cleaver, and The Madison Review. Her first novel, Fingerprints of Previous Owners, was published by Unnamed Press in 2017. Donna Baier Stein is the author of The Silver Baron's Wife (PEN/New England Discovery Award, Bronze winner in Foreword Reviews 2017 Book of the Year Award, more), Sympathetic People (Iowa Fiction Award Finalist), Sometimes You Sense the Difference, and the newly released Letting Rain Have Its Say. She was a Founding Editor of Bellevue Literary Review and founded and publishes Tiferet Journal. Her work has been published in Virginia Quarterly Review, Writer's Digest, Saturday Evening Post, New York Quarterly, Prairie Schoon... (read more)
Resilient Cities: Equitable, Collaborative and Connected - AIA New York | Center for Architecture
September 18, 2018 - New York
Cities like Boston and New York City have revealed the lasting consequences of inequity, effects that can no longer be ignored. This event will explore the complicated intersection of architecture, public health, climate change, and racism with Dr. Atyia Martin, the former Chief Resiliency and Racial Equity Officer of Boston. In 2017, Dr. Martin developed and published Boston's first citywide resiliency strategy, Resilient Boston: An Equitable and Connected City.
Fall 2018 ARE Boot Camp Kickoff - AIA New York | Center for Architecture
September 18, 2018 - New York
Join us for our ARE Fall 2018 launch party! Keep your resolution to get licensed by attending our information session and mixer where we'll discuss the ARE in detail, outline our remaining 2018 ARE Boot Camp and Workshop schedule, and mix with last year's presenters and attendees! Successful attendees from 2017 are encouraged to attend this year's kickoff party to share their stories. After a short presentation, there will be a small celebration for all our past study group members and soon­-to-­be 2018 candidates!
Meditation - High Line
September 18, 2018 - West Village
Start your Tuesdays off right. Rise above the city streets and begin your day focused, centered, and connected with nature. Join the Integral Yoga Institute, Sivananda Yoga Vedanta Center, and other guests for guided meditations. Open to people of all ages and experience levels.
Stargazing - High Line
September 18, 2018 - West Village
Head to the High Line each Tuesday night for a romantic walk along the park and a chance to take a closer look at the stars. Peer through high-powered telescopes provided by the knowledgeable members of the Amateur Astronomers Association of New York to see rare celestial sights.
Movie Trivia - Videology Bar & Cinema
September 18, 2018 - Brooklyn
Voted "Best Bar Trivia (2015)" by The Village Voice "This trivia night is hotter than a 1996 VCR that just played both tapes of Titanic." – Time Out New York Break out your brains, cinephiles! Every Tuesday at 8:30 Videology Bar & Cinema presents Movie Trivia, hosted by Maggie Ross! Our Tuesday night trivia is our original and signature trivia event, as featured in The New York Times, Time Out, Brooklyn Magazine, and more! Each week we bring you 6 rounds of incredibly tough movie trivia. We've got clips rounds, general knowledge rounds, picture rounds, theme rounds including famous movie quotes, not so famous movie quotes, our trademarked DVD Chapter Round™, taglines, Nicolas Cage quotes, dramatic scene recreations, and more! Every week our winning team gets a free round of drinks. Plus, we've got free drink bonus questions in between every round. So bring your thinking caps, and your friends, and your friends' thinking caps, and join us for a night of fun! Doors open at 7PM.
Introduction to Whisk(e)y @ The Swedish Townhouse - Church of Sweden
September 18, 2018 - New York
How is whiskey made? What's the difference between whisky and whiskey? What makes each whiskey unique? Let's get you up to speed with the ins and outs of whiskey so you can begin your journey into this storied spirit. Join New York Adventure Club as we taste and learn our way through whiskey, all inside a 1921 townhouse in Midtown that is now home to the Church of Sweden. Led by Kurt Maitland, founder of the Manhattan Whiskey Club and Deputy Editor of the Whiskey Reviewer, our unique experience at this intimate space in Manhattan will include: An overview of whiskey – what it is, how it's made, along with some insight into what is happening in the booming industry; The proper way to smell and taste whiskey; A tasting of five different whiskeys, including Bourbon, Rye, Irish, and Scotch; A chance to mingle with other adventurers who enjoy whiskey as much as you do.
Strictly Tango at Washington Square Park - Washington Square Park
Through September 18, 2018 - New York
Dance the night away with Strictly Tango NYC dance school with FREE tango classes and open milonga at Washington Square Park. Strictly Tango brings you "an authentic Buenos Aires Tango feeling." Come with your partner, your friends or come by yourself and find a new dancing partner!
Design Tour: Elevated Design - High Line
September 19, 2018 - West Village
Get an insider's look at the unique design elements of the High Line and the notable architecture in the neighborhood with Patrick Hazari, Friends of the High Line Director of Design and Construction. Learn about the behind-the-scenes work that led to the development of the High Line and its impact locally and worldwide.
Secret Meeting - Pine Box Rock Shop
September 20, 2018 - Brooklyn
a weekly comedy show from Eli Yudin
The Beauty of Bonsai: Culture & Cultivation - Japan Society
September 20, 2018 - New York
Bonsai's artistic roots go back over a thousand years in Japan, and today the art form has spread across cultures, embracing new plant species and international influences. Through the careful guidance of human hands, miniature bonsai trees flourish into a microcosm of the natural world. At this talk, Julian Velasco, professional bonsai artist and former Bonsai Collection curator at the Brooklyn Botanic Garden for 11 years, joins us to share what makes these exquisite trees so special and how they can help improve our lives by connecting us to nature. Followed by a reception.
Sustainable Investing Group Meeting - CFA Society New York
September 21, 2018 - New York
References herein to any specific sponsor or service do not necessarily constitute or imply the endorsement, recommendation or favoring by CFA Society New York. CFA Society New York strives to be a community for diverse opinions and differing perspectives, and the views and opinions expressed by speakers, presenters and/or organizers at events do not necessarily state or reflect those of CFA Society New York. CFA Society New York expects all attendees to comply with CFA Society New York's Code of Conduct while attending CFA Society New York events or meetings. CFA Society New York expressly reserves the right, in its sole discretion, to grant or deny access to any individual, or to expel any individual from any CFA Society New York event or meeting.
KGB: NYU Emerging Writers - KGB Bar
September 21, 2018 - New York
National Geographic: A Year Reflecting on Race and Diversity in America - Photoville
September 22, 2018 - Brooklyn
Many people say that National Geographic was their first exposure to the world beyond their own community. In April, National Geographic launched a series of stories on race and diversity in America. It's difficult to understand 21st-century America without exploring the issue of race. It's the elephant in the room, permeating every aspect of our culture, neighborhoods, schools, businesses, politics, sports, arts, and relationships. A cultural wave in the United States has, once again, put race at the forefront of the national discourse. On stage Saturday night will be several National Geographic photographers who contributed to the series of stories on race and diversity. Wayne Lawrence photographed "The Many Colors of Matrimony" and "The Stop," a collaboration with ESPN's The Undefeated about black and Hispanic motorists who have been pulled over by the police due to the color of their skin. Ruddy Roye and Nina Robinson photographed "A Place of Their Own," about rising enrollment and student activism at historically black colleges and universities. Ismail Ferdous documented the growing visibility of South Asian Americans throughout American society in "Building a New Ameri... (read more)
Caribbean Fever & The Quiet Storm Present 'Reggae on the Hudson'Feat. Freddie McGregor - Spirit Cruises of New York
September 22, 2018 - New York
You must order at least one cruise ticket before continuing. Please select your cruise tickets below before adding on any enhancement packages, bar enhancements or other enhancements.
NYC Home Décor & Furniture Bazaar - Fall - Grand Bazaar NYC
September 23, 2018 - New York
This fall, shop from an outstanding and wide array of handmade, vintage and antique home décor and furniture goods that will leave your friends asking, "Where did you get that, and where can I get one too?" Be sure to also come hungry and grab a delicious snack from our artisanal food court before strolling refreshed down the aisles and finding new, elaborate and exciting designs at every different booth. From pillows, mirrors and tables to picture frames, chairs and decorations, there is truly something here for everyone. Don't miss out on the fun! 100% of Grand Bazaar NYC's profits are donated to four local public school, benefiting over 4,000 children.
KGB: Sunday Night Fiction - KGB Bar
September 23, 2018 - New York
The Telephone Show - The PIT Loft
September 23, 2018 - New York
Patrick Keene hosts a show inspired by Chicago's Mullaney Chain, where improvisers call each other one by one to form a team! No one knows what the line-up will be! $1 for both the audience and participants!
Classic Lyndhurst Mansion Tours - Lyndhurst Mansion
Through September 23, 2018 - Tarrytown
Lyndhurst welcomes all visitors, but please note that all tours of Lyndhurst require walking on hilly grounds and the ability to be standing for approximately one hour. Only the first floor of the mansion is handicap accessible.
36th Annual Queens County Fair - Queens County Farm Museum
Through September 23, 2018 - Floral Park
Our traditional county fair boasts blue ribbon competitions in produce, livestock, arts & crafts, and more. Enjoy pie eating and corn husking contests, pig races, hayrides, carnival rides, and midway games. Visit our Bavarian beer garden featuring traditional live music and dance, check out craft and food vendors, and get recycling tips at the Con Edison Ecology booth. This is also opening weekend of The Amazing Maize Maze (see listing below). Give your family an experience to remember!
Exhibit – Becoming Tiffany: From Hudson Valley Painter to Gilded Age Tastemaker - Lyndhurst Mansion
Through September 24, 2018 - Tarrytown
A groundbreaking new exhibition of works by legendary artist Louis Comfort Tiffany will fill the Lyndhurst Mansion and gallery this summer. Charting the development of Tiffany's career from the 1870s through the early 1900s, the display features more than 50 pieces, focusing primarily on early and rarely-exhibited works. The exhibit includes glass and mosaics from the Haworth Collection in Accrington, England, the hometown of Tiffany's glass foreman, rare textiles from the Mark Twain House, rarely seen early paintings from the Brooklyn and Nassau County Museums and furniture and decorative arts from the Driehaus and other notable private collections. Based on new research, the exhibition conjures little known and unexpected dimensions of Tiffany's career. Works in the exhibition reveal his radical exploration of racial inequality in the North, his work with the Jewish community on synagogues in Albany and Buffalo when such intermingling was not common, his pictorial documentation of rampant industrialization along the Hudson River, his adoption of Orientalist subjects, as well as his close but often difficult relationships with women patrons, collaborators, and designers. In par... (read more)
Historic Trolley Tours - Green-Wood Historic Fund
Through September 26, 2018 - Brooklyn
Experience the most magnificent and historic 478 acres in New York City. Join our expert tour guides to hear fascinating stories of Green-Wood's permanent residents, see breathtaking views of Manhattan, tread where George Washington and his troops fought the Battle of Brooklyn, and much more.
360 Wellness - The Shops at Columbus Circle
Through September 30, 2018 - New York
The Shops at Columbus Circle proudly curates a progressive, four-month wellness series focusing on different themes: Movement Matters, Clean Beauty, Mindful Eating, Conscious Fashion. Join industry leaders and lifestyle experts for live beauty demos, fitness classes, introspective health seminars and eco-friendly fashion exhibits.
Big City Fishing Sundays on Pier 25 - Pier 25 at Hudson River Park
Through September 30, 2018 - New York
Adults and kids aged 5+ learn how to fish while engaging with trained environmental educators about river science topics. We provide the rods, reels and instruction.
The Amazing Maize Maze - Queens County Farm Museum
Through October 27, 2018 - Floral Park
Enjoy getting lost in NYC's 3-acre interactive corn maze. The adventure begins with a "Stalk Talk" to prepare you for the challenge of finding clues, solving puzzles, and making your way out of the maze. Feel up to the challenge? Then join us for the fun of getting lost and loving it!
Georgia O'Keeffe: Visions of Hawai'I - The New York Botanical Garden
Through October 28, 2018 - Bronx
Pioneering American modernist Georgia O'Keeffe (1887–1986) conveyed a distinct sense of place with innovative depictions of her surroundings, from stark New Mexican landscapes to New York cityscapes. Yet flowers and plants were subjects that engaged O'Keeffe throughout her career. Curated by Theresa Papanikolas, Ph.D., of the Honolulu Museum of Art, this landmark exhibition will offer a rare focus on 20 of O'Keeffe's depictions of Hawai'i from a nine-week sojourn in 1939 while on commission to produce images for a Hawaiian Pineapple Company promotional campaign. A lush exhibition in the Enid A. Haupt Conservatory of Hawaiian flora and a stunning display in the LuEsther T. Mertz Library Art Gallery that includes more than 15 of O'Keeffe's Hawai'i paintings—not seen together in New York since their debut in 1940—will spotlight a transformative experience in the legendary artist's life, revealing O'Keeffe's deeply felt impressions and the enduring influence of the Islands' dramatic landscapes and exotic plants.
For Kids: A Closer Look: Georgia O'Keeffe and Hawai'I - The New York Botanical Garden
Through October 28, 2018 - Bronx
Inspired by O'Keeffe's unique style of representing close-up views of flowers and fruit, children will investigate botanical specimens and create art. Play in our Hawai'ian sandscape-a sandbox inspired by O'Keeffe's landscape paintings featuring real shell and rock specimens to uncover. Pot up a tropical ginger cutting to take home and observe its growth!
The Central Park Walking Tour - Manhattan and Beyond Tours llc
Through October 28, 2018 - New York
The Central Park Walking Tour Daily 12pm—2 hours—2 miles—$25/person Gain a complete picture of Central Park's origins, wit-ness its design, experience the cultural influences and feel the calming effect being in nature brings from the hustle and bustle of city life.
The Central Park Walking Tour - Manhattan and Beyond Tours llc
Through October 28, 2018 - New York
The Central Park Walking Tour Daily 12pm—2 hours—2 miles—$25/person Gain a complete picture of Central Park's origins, wit-ness its design, experience the cultural influences and feel the calming effect being in nature brings from the hustle and bustle of city life.
Nybg Farmers Market - The New York Botanical Garden
Through October 31, 2018 - Bronx
The Garden's farmers market abounds with locally grown produce, fresh baked goods, and other specialty items—every Wednesday throughout summer and into fall. Visit for a wide selection of weekly vendors, rotating artisanal purveyors, and visiting live performers.
Great Shipwrecks of New York's 'Great' Lakes and the Hidden Hulks of New York Harbor Exhibits - Hudson River Park's Pier 25 (Thursdays, Saturdays, and Sundays)
Through October 31, 2018 - Manhattan
New York Sea Grant's Shipwrecks of New York's 'Great' Lakes makes its New York City debut and will remain at Lilac through July 4 before making a return appearance at the New York State Fair. This exhibit celebrates the work of marine archeologists and highlights wrecks in upstate lakes, not only Lakes Erie and Ontario but Lake George, Lake Champlain and others. It will be accompanied at Lilac by The Hidden Hulks of New York Harbor curated by Mary Habstritt with contributions from Norman Brouwer, Joan H. Geismar, Elizabeth Meade, Lynn Rakos, Margaret Stocker, and Gerald Weinstein. This new exhibit looks at how and why local archeologists and historians study the abandoned hulks of the harbor and features some of the well-known ship graveyards and hulls found along our shorelines including those found underground at the World Trade Center site. We'll also be screening the documentary Graves of Arthur Kill in the crew mess. Lilac will be open to view the exhibits and tour the ship from 2:00 to 7:00 Saturdays and Sundays and 4:00 to 7:00 on Thursdays through October. This year, we are celebrating Lilac's 84th birthday. She was launched on May 26, 1933.
Center for Architecture Presents: The Fourth Regional Plan - AIA New York | Center for Architecture
Through October 31, 2018 - New York
Presents the Regional Plan Association's (RPA) Fourth Regional Plan. Released in November 2017, the long-range plan addresses urban challenges facing the New York Metropolitan area and envisions innovative schemes for the future of the region.
Carried on Both Sides: Encounter Three - Knockdown Center
Through November 04, 2018 - Maspeth
Knockdown Center is pleased to present Carried on Both Sides: Encounter Three, a collaborative project by artists Caroline Woolard, Helen Lee, and Lika Volkova on view August 30 – November 4, 2018. Founded in research and expressed across media, the exhibition explores the visual, political, and material lineage of the @ symbol to assert that imperial forms long outlive the empire from which they were generated. The project consists of three exhibitions over the course of a year, culminating at Knockdown Center in its final and most comprehensive presentation. For Knockdown Center, the artists incorporate sculpture, installation, fashion, and glass blowing to create new artifacts that reference what the group calls "imperial residues" of ancient Rome that are embedded in the contemporary world. These residues appear in daily life, from architectural columns on buildings and the figure of the bald eagle on the dollar bill, to the ubiquitous @ symbol. The @ symbol derives from a graphic representation of the amphora, a vessel used in ancient Rome to transport goods like olive oil or grains. The project's title references the amphora's original meaning – to "carry on both sides" – ... (read more)
Seasonal Farmstand - Queens County Farm Museum
Through November 04, 2018 - Floral Park
Find out what's 'growing on' at Queens Farm when you shop at our on-site Seasonal Farmstand. We grow over 50 varieties of vegetables, so come by and see what's in season each week! We'll give you tips on how to make easy, nutritious meals for your family. Our Seasonal Farmstand continues through the first week of November. EBT & SNAP benefits accepted. Members always receive 10% off produce. Farm-fresh eggs available starting at 12 pm (1 doz/customer; first-come first-served)
Healthy on the Hudson — Tai Chi - Pier 84
Through November 05, 2018 - New York
Take your workout to our waterfront with Healthy on the Hudson! This FREE exercise series returns for our 20th Anniversary season, giving you opportunities to get fit in your Park every Monday, Wednesday and Thursday all summer long. Every Monday in June and July from 6:30 – 7:30 PM, join us for Tai Chi at Pier 84 in partnership with T'ai Chi Chuan! All are welcome to participate in this ancient Chinese system of movement for health and vitality.
Human's Best Friend - Human's Best Friend Pop-up
Through November 12, 2018 - New York
Calling all dog lovers this pop up is for you. Experience a pop up like no other because it is centered around you and your furry friend! Enjoy The Backyard, The Dog House, The Toy Pit and many more exciting features geared towards your BFF (best furry friend). This pop-up will also feature dogs that are up for adoption and 10% of the profits go towards benefiting participating rescue organizations.
Conservation, Wine & Floral Design - Westmoreland Sanctuary
Through December 06, 2018 - Mount Kisco
Conservation, Wine & Floral Design Presented by Westmoreland Sanctuary Come and enjoy evening discussions on nature and conservation over wine, appetizers and floral design sessions. And bring home a beautiful arrangement… created by YOU!
BX Bootcamp - Bronx Municipal Building Rotunda
Through December 31, 2018 - Bronx
Started planning for next year yet? Ever trained with an Olympian? Come join us for five days of world class training to get 2019 started right. We will be meeting OUTSIDE, in the bitter cold for 50 minute training sessions December 27-31, EARLY each morning at 5 am. You will also recieve a total of 50 minutes remote consultation from Bronx judo Olympian Taraje Williams-Murray and National Strength & Conditioning Association Certified Strength & Conditioning Specialist Adam Marcus. Phone consultations may be conducted by video and cover topics from goal achievement, behavioral modification, healthy habits to correct exercise form and programming. Adam Marcus, CSCS also earned a masters degree in Exercise Science, is a Certified Level 1 USA Weightlifting Coach, a National Academy of Sports Medicine Corrective Exercise Specialist, a KettleBell Concepts Level 2 Instructor, and a Licensed Massage Therapist (LMT). Needless to say, he knows his sh!t.
Looking for Free Group Planning Services?
Get free advice on planning your group's trip to New York.
MORE Activity Planner ARTICLES
RESTAURANTS

Beer hall casual meets craft cocktails with a healthy dose o...

THEATER

Gaston Leroux's famous period thriller is now one of Broadwa...

SHOPPING

Specializing in the great vineyards of California, France, A...

SIGHTSEEING

Opened to the public in 1913 thanks to the ingenuity and amb...