Pop and Rock Shows in New York City This Weekend - March 16-March 18
March 12, 2018 - by CG Directory Editor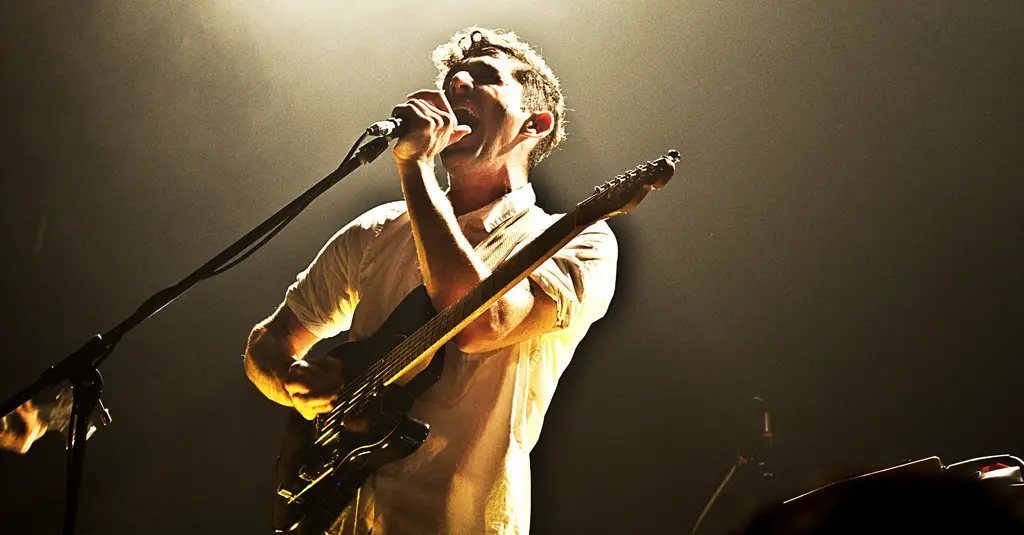 Photo: Mike Cicchetti/Flickr

All of musical greats make their way through the Big Apple at one point or another, making NYC one of the best locations for catching pop and rock shows. Whether you like the big names or go more for the rising talent of the music industry, be sure to snag tickets to these weekend New York City pop and rock shows compiled by City Guide.


Demi Lovato & DJ Khaled - Barclays Center
March 16, 2018 - Brooklyn
Grammy®-nominated, multi-platinum singer and songwriter Demi Lovato is coming to Barclays Center on Friday, March 16 with special guest multi-platinum, hip-hop icon DJ Khaled. Plus, joining the tour will be special guest Kehlani.* For hotel information, please visit New York Marriott at the Brooklyn Bridge. For special rates, check "corporate/promotional code" and then enter W85.
Dixie Dregs - The Town Hall
March 16, 2018 - New York
For guitar aficionados, Steve Morse needs no introduction, and his place in the pantheon of guitar greats is certain. But in fact, his career started with the Dixie Dregs. And now beginning March 2018, with much anticipation and in response to demand from devoted fans, the original lineup announces a return to live performance for the Dawn of the Dregs Tour! The band traces its true beginnings to the band Dixie Grit, which started in a Georgia high school with Steve on guitar and Andy West on bass. Dixie Grit morphed into the Dixie Dregs at the University of Miami School of Music, where Allen Sloan (violin) and Rod Morgenstein (drums) joined up with Steve and Andy, who were the "dregs" of Dixie Grit. The members of the Dixie Dregs remained committed to attending the University of Miami School of Music, which hosted a lively and talented musical community during their tenure, including future greats Pat Metheny, Jaco Pastorius, T Lavitz, and Bruce Hornsby, among many others. In 1975, the group's demo album, The Great Spectacular, was recorded at the University of Miami and then re-released on CD in 1997. After graduation, the band moved back to Augusta where Steve Davidowski (... (read more)
Kevin Daniel - Rockwood Music Hall Stage 2
March 16, 2018 - New York
Since childhood, Kevin Daniel has known music was his future. Daniel recalls telling his parents he heard music in his head all the time, and their response was to buy him a keyboard and sign him up for lessons. Since that day, Daniel has spent a lifetime playing music, learning keys, saxophone, drums, guitar, bass, banjo, and even bagpipes along the way, all while singing in any capacity he could. Middle school saxophone quartets turned into high school rock bands before morphing into university symphony and jazz programs. Collegiate highlights include playing horn for DC-based Kill Lincoln, singing alto in the all-male a capella group Emocapella, and playing in the GWU blues band throughout the DC area. After spending years of making music in a host of genres, including everything from big swing bands to bluegrass quartets, Kevin Daniel started his solo career in 2013 with the release of his inaugural EP, FLY. Two decades of performing, writing, and recording had prepared Daniel to record and perform his own original music, while the sudden loss of his mother and stepfather provided the motivation to proceed with his dream. Backed by a band of talented musicians, daniel brings... (read more)
Mike Herz - Rockwood Music Hall Stage 3
March 16, 2018 - New York
With an uncanny ability to turn a phrase with lyrics that rattle around in your head, New Jersey folk singer Mike Herz writes and performs in a style that is all his own. An aspiring poet long before picking up a guitar, Herz quickly came to the realization that his words could enter more ears if put to a tune. Flash forward years and many miles later and Mike feels most comfortable on stage in front of complete strangers. Music has brought him across this great nation and into spellbound evenings in some of the best listening rooms around. His debut album "Overgrown" was released in 2013, duo album "Closer to Home" in 2015 and his follow up solo album "The Acrobat" was released in January 2017. His songwriting has received some high praise as he was a winner of the NJ Folk Festival Songwriting Competition, an Emerging Artist at Falcon Ridge Folk Festival and a Showcase Finalist at the Rocky Mountain Folks Festival in Lyons, CO. His March 16th, 2018 performance at Rockwood Stage 3 will be a special Birthday Bash Celebration. Herz will be accompanied by a full band, reinventing past songs and previewing new material off his next full length album. Don't miss it.
Donna The Buffalo - City Winery
March 16, 2018 - New York
One of the most dynamic and determined bands continuously touring America for since 1989, Donna the Buffalo has created a community environment at their shows through their distinctive, groove-heavy, and danceable music. Donna the Buffalo is a band for the people that is accessible, positive, and memorable. With roots in old time fiddle music that evolved into a soulful electric American mix infused with elements of cajun/ zydeco, rock, folk, reggae, and country, Donna's music often contains social and moral responsibility as core beliefs, and they are just simply fun to get out and celebrate life with. "For the dizzying array of styles and genres with which they work, Donna The Buffalo maintain a surprising level of consistency… over the course of their 25-year career, they retain a sharp focus that has helped them create some truly lasting music…" writes Elmore. "Few groups are this comfortable as performers, and even fewer would take as many risks." Donna the Buffalo is Jeb Puryear (vocals, electric guitar) and Tara Nevins (vocals, guitar, fiddle, accordion, scrubboard) joined by David McCracken (Hammond organ, Honer Clavinet & piano), Kyle Spark (bass) and Mark Raudabaugh... (read more)
Time Machine/Mashina Vremeni - Back to the USA! - Terminal 5
March 16, 2018 - New York
After their sold-out North-American tour in 2010, Russia's legendary rock-and-roll band the "Time Machine" is finally back to the USA. This iconic group was founded by the songwriter and guitarist, Andrey Makarevich in the late 1960s and joined later by his colleagues and friends, Alexander Kutikov and Valery Efremov, who are still performing with the band. It is recognized as a "patriarch" of Russian rock music and achieved the cult status among several generations in the former Soviet Union. While originally the band drew their inspiration from The Beatles, Mashina Vremeni has developed a unique voice throughout the years, often changing its style, but most of the charm of their songs is in the melody and meaningful lyrics. The group created numerous classic hit songs that became a pop-culture phenomenon for anyone of the Russian descent. Many of their songs have found their way into Soviet movie hits, as well as popular theatrical plays.
Chris Kasper - Rockwood Music Hall Stage 3
March 17, 2018 - New York
"Nothing cuts to the core like a simple song," says Chris Kasper. More than a dozen years into his acclaimed career, the singer/songwriter gets back to the bluesy basics with his fifth album, O, the Fool. Inspired by Delta blues, folk music, and the string arrangements of Hollywood film scores, O, the Fool was recorded on both ends of an 800-mile move that took Kasper from Philadelphia to Nashville. He'd already spent much of his adulthood on the road, traveling from city to city, building his fanbase one show at a time. Meanwhile, back at home, his friends were putting down roots and starting families of their own. Kasper couldn't help but question his own choices, and it's that swirl of contrasting feelings — uncertainty, determination, and wanderlust — that fuels O, the Fool. "It's about traveling," he says of the 13-song, self-produced album, "and then second-guessing your travels once you've arrived at your destination. It's about coming to terms with the thing that makes you think, 'Ok, maybe this isn't the right place for me, but I am here, so I should make it work. This is where life has brought me.'" The album's title was born during a coffeeshop meeting with a fr... (read more)
Shane Smith & The Saints, Flatland Cavalry - Mercury Lounge
March 17, 2018 - New York
Play just the first 10 seconds of "The Mountain," which opens Geronimo, the latest and most ambitious release from Shane Smith & The Saints. Robust a cappella, four-part harmonies set the stage for a saga of family tragedy, a young son's revenge and a blaze burning eternally in a Pennsylvania mine. The vivid lyrics, powerful vocals and thumping four-beat drums throughout this song are reason enough for lovers of creative roots music to celebrate. From their home base in Austin through performances across the country (17 states) and abroad (Ireland), these five gentlemen have not just stuck stubbornly to their musical and lyrical convictions. They've defied audience expectations by delivering incendiary shows, each one ignited by the band's ability to unleash, feed from and feed back the energy of the crowd — in spite of the fact that they don't fit easily into any musical category.
The Brobot Johnson Experience by Darian Dauchan - The Bushwick Starr
Through March 17, 2018 - Brooklyn
The Bushwick Starr is thrilled to collaborate with All For One Theater in presenting The Brobot Johnson Experience, an Afrofuturism transmedia piece written by and starring award-winning solo performer, actor, and poet, Darian Dauchan, who has appeared on Broadway, Off-Broadway, and abroad. The recently coined "Afrofuturism" genre is referred to by The New York Times as "...a political and cultural genre that projects black space voyagers, warriors and their heroic like into a fantasy landscape, one that has long been the province of their mostly white counterparts." At its core, Afrofuturism is about reimagining what the African American experience was and what it could be, and the show is designed to inspire both contemporaries and young people of color to tell outside-of-the-box-stories like Brobot Johnson.
The Brobot Johnson Experience - The Bushwick Starr
Through March 17, 2018 - Brooklyn
The Bushwick Starr and All For One Theater present THE BROBOT JOHNSON EXPERIENCE, playing at The Bushwick Starr Theater (207 Starr Street, Brooklyn, NY) from February 14 until March 17. The Brobot Johnson Experience is the culmination of The Brobot Johnson Project, bringing together writer and performer Darian Dauchan's hip hop album and sci-fi web series into a solo theater piece through multimedia and performance. Using live looped vocals, rhymes, and beatboxing, THE BROBOT JOHNSON EXPERIENCE is a sci-fi hip hop origin story that defies both space and time. One hundred years from now, a race of hip hop androids known as Brobots will form a unit, The Tribe Called Space Quest, to spread their message of peace, love, and dopeness all over the universe. The production is directed by Andrew Scoville. Tickets are $20-$25 and can be purchased online at www.thebushwickstarr.org. For more information, visit www.afo.nyc
Unisex Salon with Kenyon Phillips - Joe's Pub
March 18, 2018 - Manhattan
Book your appointment at the UNISEX SALON, an improvisational musical variety show from the mind of genre-hopping musician, actor and writer Kenyon Phillips. A madcap mashup of Paris in the 20's and NY in the 80's, UNISEX SALON is an intimate underground revue where anything can happen...and every show is different. Anchored by host and bandleader Phillips along with his all-girl orchestral rock band, The Ladies in Waiting, and musical director Mackenzie Shivers, each show features a rotating lineup of guests spanning a range of musical genres. While the players are set ahead of time, the order in which they perform is decided spontaneously by Phillips based on the mood of the room. In addition to rehearsed songs, each show features sung conversations between Kenyon and his guests along with spontaneous mashups and audience participation.
The Midnight - The Bowery Ballroom
March 18, 2018 - New York
There is a Japanese term: Mono no aware. It means basically, the sad beauty of seeing time pass -- the aching awareness of impermanence. These are the days that we will return to one day in the future only in memories. The Midnight consists of Tyler Lyle (a songwriter from the Deep South) and Tim McEwan (a producer from Denmark). Their latest release Nocturnal is available now.
Altan - City Winery
March 18, 2018 - New York
With a career in Irish music for 35 years, Altan has achieved legendary status in a genre that has been equally shaped by the band's influence and genius. Audiences from Ireland to Japan to Australia to Europe have embraced their heartwarming, dynamic live performances and their exquisitely produced, award-winning recordings. Over a dozen releases to date, ranging from the most touching old Irish songs to hard-hitting reels and jigs. On their latest album, The Widening Gyre, Altan features guest musicians from Nashville and honors traditional tunes that have made their way to America. Adding to their long list of awards and honors, fiddler, singer and founding member Mairéad Ní Mhaonaigh was the recipient of the Gradam Ceoil/Traditional Musician of the Year in 2017. Though the band received the same award for Band of the Year in 2001, Mairéad was glad to be recognized on her own in a genre that has been slow to recognize female musicians. She is only the third woman in twenty years to receive the main award.
Looking for Free Group Planning Services?
Get free advice on planning your group's trip to New York.
MORE Activity Planner ARTICLES
RESTAURANTS

Brings together the character of Hell's Kitchen past with th...

THEATER

Digital projections that cover Radio City's proscenium arche...

SHOPPING

At Build-A-Bear Workshop®, it's the most fun you'll ever mak...

SIGHTSEEING

Enjoy the best prices for deluxe double decker, hop-on, hop-...