Pop and Rock Shows in New York City This Weekend - June 15-June 17
June 11, 2018 - by CG Directory Editor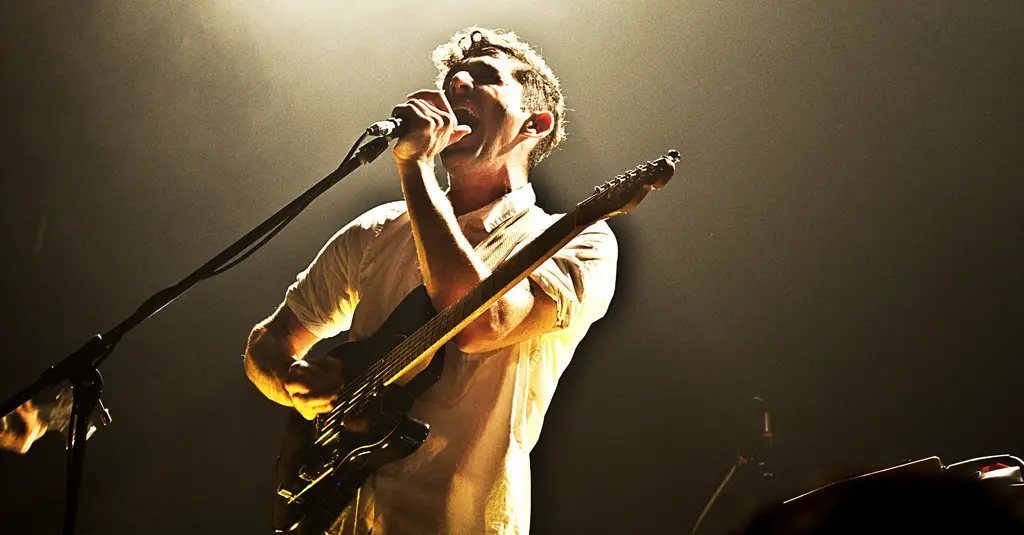 Photo: Mike Cicchetti/Flickr

All of musical greats make their way through the Big Apple at one point or another, making NYC one of the best locations for catching pop and rock shows. Whether you like the big names or go more for the rising talent of the music industry, be sure to snag tickets to these weekend New York City pop and rock shows compiled by City Guide.


ALT-J - Forest Hills Stadium
June 15, 2018 - Forest Hills
Every online ticket purchased includes your choice of CD or digital copy of an upcoming release from alt-J. You will receive instructions via email on how to redeem your album once it is released (date yet to be confirmed). RELAXER is alt-J's third album, the follow up to the band's Grammy-nominated This is All Yours. Like the first two albums Charlie Andrews produced it. In December 2015, alt-J finished touring for This Is All Yours. They had gone straight from touring their debut album, the Mercury Prize-winning An Awesome Wave into writing and recording the second album and then touring non-stop for it (including a sold-out show at Madison Square Garden in NY). "There weren't any fallings out," clarifies Newman. "It was just three very close friends who had just spent a lot of time on the road who needed to go somewhere where it wasn't about music or touring or capitalizing on the demand."
Michael Brun Presents Bayo - Irving Plaza
June 15, 2018 - New york
MICHAEL BRUN In Haitian Creole, 'Bayo' means 'to give', which refers to both generosity in Haitian culture and the sense of duty that a new wave of Haitian musicians feel toward the country that they hope to represent on a global stage. Today, Michael Brun's Bayo conveys this uniquely Haitian concept. Bayo follows Michael's turn away from EDM to focus on a body of work inspired by his home land, which included Wherever I go and Gaya, which became certified hits in Haiti and amassed millions of play on Spotify. Like those, Bayo is rich with Haitian-cultural influences - Afrobeat, Rara, Konpa, Hip-hop, and Reggaeton beautifully weaved into Michael's own contemporary electronic style, resulting in a track that's distinctly Haitian but fits squarely in the current pop moment. Bayo is the sound of contemporary Haiti, featured on the record is Haitian pop sensation J. Perry, whose infectious voice makes the track shimmer, the king of Haitian Hip-hop Baky and rapper Strong G, who Brun discovered during a recording session on the small island of La Gonave, deliver powerful verses in traditional Haitian Creole.
King Gizzard and the Lizard Wizard - Brooklyn Steel
June 16, 2018 - Brooklyn
A concept album to end all concepts, Murder Of The Universe is the new collection by head-bending psychedelicists King Gizzard & The Lizard Wizard Murder Of The Universe is a face-melting musical assault concerned with the downfall of man, the death of the planet....the murder of the whole goddamn universe. "We're living in dystopian times that are pretty scary and it's hard not to reflect that in our music," says front man Stu Mackenzie. "It's almost unavoidable. Some scientists predict that the downfall of humanity is just as likely to come at the hands of Artificial Intelligence, as it is war or viruses or climate change. But these are fascinating times too. Human beings are visual creatures – vision is our primary instinct, and this is very much a visual, descriptive, bleak record. While the tone is definitely Apocalyptic, it is not necessarily purely a mirror of the current state of humanity. It's about new non-linear narratives." Lit by thunderclaps and lightning, Murder Of The Universe inhabits a sonic landscape of death, decay, ossification, fossilisation, rebirth. It is a place occupied by wandering shape-shifting beasts, bleeding skies, pools of blood, great fire... (read more)
Jupiter and the Stars- Alt. Rock - Silvana
June 16, 2018 - New York
Jupiter & The Stars is a conceptual alternative rock outfit based out of North Carolina. Drawing influences from artist like Radiohead and Pink Floyd, Jupiter & The Stars combine elements from various genres with distinctive hard hitting choruses and catchy, pop like melodies. Through the music of the band, a story is illustrated about its main protagonists, Jupiter, and his struggles with love, power, and sense of self.
Tragedy (All Metal Tribute to the Bee Gees and Beyond) - Mercury Lounge
June 16, 2018 - New York
NYC's Tragedy: A Metal Tribute to the Bee Gees & Beyond, is an over-the-top bombast of Disco, Metal, Glitter and Magic - the #1 Party Band. METAL RULES: "The greatest heavy-metal-meets-disco party you could possibly wish for." LOUDWIRE: "One of the hottest videos on the internet...this isn't just fun and catchy — it rules!" VH1: "Crazy outfits, wild hair, guitars, and locker room parties, the only question left to ask is, why hasn't this idea been adapted into a full length movie yet? We want more!" Born out of the impenetrable divide of Disco and Metal, these six fearsome brothers fearlessly obliterated the truce line that had been set in the great Disco/Metal Peace accord of 1977 when they seamlessly blended the two genres with the debut album, We Rock Sweet Balls and Can Do No Wrong, which was a collection of Bee Gees songs redone in a heavy metal treatment reminiscent of Iron Maiden, Guns N Roses and Aerosmith. Since then, they have crisscrossed the globe with their spectacular live shows and having stormed across the USA, UK, France, Holland, Germany and Switzerland. Subsequent albums, Humbled By Our Greatness, Death To False Disco-Metal, The Solo Albums and The Jo... (read more)
Kings of Soul - Triad Theatre
June 17, 2018 - New York
The Creators of the Broadway Bound MIGHTY REAL: A FABULOUS SYLVESTER MUSICAL and AN EVENING OF PHYLLIS HYMAN invite you to experience their new show KINGS OF SOUL: A TRIBUTE CONCERT TO OUR REIGNING KINGS. This Soul Stirring show will feature some of the Top Powerhouse Male Vocalists in New York City spanning from the Church Choirs to the Broadway Stage. Get ready for a memorable experience! This show will have you up on your feet as you listen to classics delivered from all of the KINGS: Luther Vandross, Sam Cooke, Stevie Wonder, Donnie Hathaway, Charlie Wilson, Al Green, Barry White, R. Kelly and Many More! This Show Will SELL OUT! A MUST SEE!
Roger Daltrey Performs the Who's 'Tommy' - Forest Hills Stadium
June 17, 2018 - Forest Hills
WITH THE NEW YORK POPS STEVEN REINEKE, MUSIC DIRECTOR AND CONDUCTOR Special offer! Add a CD copy of Roger Daltrey's upcoming album to your purchase for $16.16. If you choose this option, you will receive your album in 5 to 7 business days after release day. Please allow 7 business days to receive your CD and then contact help@MusicRedemptions.com for assistance. Forest Hills Stadium, the historic sporting and entertainment venue located in the idyllic Queens, New York neighborhood of Forest Hills, will welcome back two longtime friends on June 17 when legendary frontman Roger Daltrey and The New York Pops unite for a special, one-night-only, Father's Day performance of The Who's 'TOMMY,' backed by the symphonic orchestra and a band of seasoned Who players.
Nacho - La Criatura Tour 2018 - Irving Plaza
June 17, 2018 - New York
Venezuelan pop urban singer announces his first USA tour in10 cities, starting May 25 in Miami. SPOTIFY SENSATION 9.8 Million active monthly listeners. Collaborations with top latin artists Bad Bunny, Daddy Yankee, Yandel, Wisin, Sebastian Yatra, Franco de Vita, Emmanuel and many more. SOCIAL INFLUENCER With 8 Million Instagram Followers, outstanding engagement level with his fans, Nacho has become one of the most influential latin artists of all times. AWARDED COMPOSER Nacho composes all of his songs, and has also composed for Jennifer Lopez, Paulina Rubio and Silvestre Dangond
School of Rock - DROM
Through June 17, 2018 - New York
Varisound Concert Series - Pine Box Rock Shop
Through July 04, 2018 - Brooklyn
Looking for Free Group Planning Services?
Get free advice on planning your group's trip to New York.
MORE Activity Planner ARTICLES
RESTAURANTS

Multi-concept restaurant offering modern Japanese cuisine, a...

THEATER

In a heartbeat, 38 planes with 6,579 passengers were strand...

SHOPPING

The world's largest source of cameras, camcorders, and more ...

SIGHTSEEING

Opened to the public in 1913 thanks to the ingenuity and amb...