Pop and Rock Shows in New York City This Weekend - July 13-July 15
July 9, 2018 - by CG Directory Editor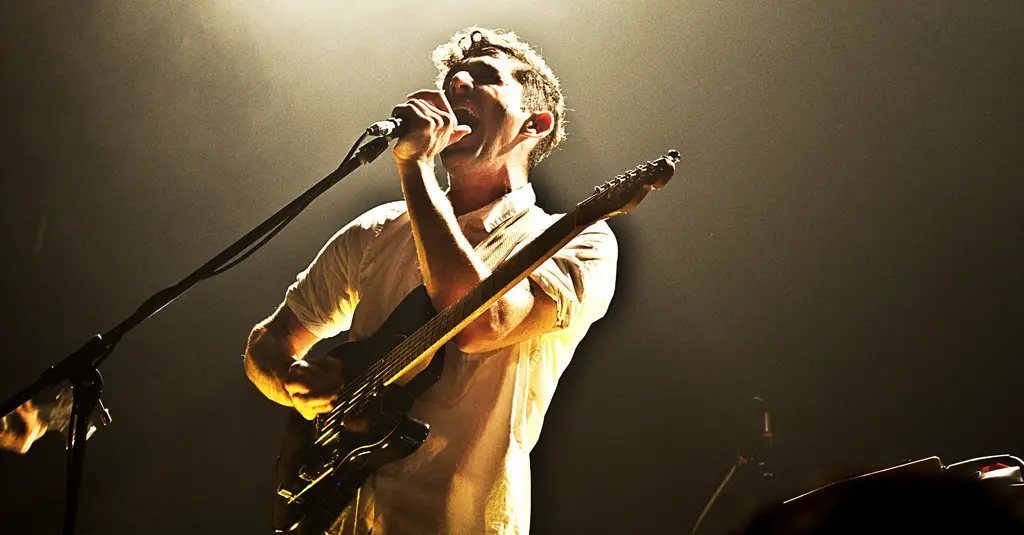 Photo: Mike Cicchetti/Flickr

All of musical greats make their way through the Big Apple at one point or another, making NYC one of the best locations for catching pop and rock shows. Whether you like the big names or go more for the rising talent of the music industry, be sure to snag tickets to these weekend New York City pop and rock shows compiled by City Guide.


Backstreet Boys on GMA 2018 Summer Concert Series - Rumsey Playfield
July 13, 2018 - New York
Backstreet Boys will be taking over Central Park on July 13th with a free performance as part of this year's Summer Concert Series. All other concerts are free and open to the public and will take place on Fridays from 7 a.m. to 9 a.m. ET. Viewers interested in joining "GMA" in Central Park are encouraged to arrive at Rumsey Playfield via the 72nd Street entrance on Fifth Avenue at 6 a.m. when the park opens to the public. The Summer Concert Series returns for the eighth year to Rumsey Playfield in Central Park, home of City Parks Foundation's SummerStage Festival.
Radney Foster - Opry City Stage
July 14, 2018 - New York
As a young musician straight out of Texas, Radney Foster spent the lengthy drives in between tour stops reading the likes of John Steinbeck, Larry McMurtry, and Harper Lee. Over 30 years of artist cuts later, there is no question that he himself is an established storyteller. Whether it's navigating the ever-changing music industry or battling a sudden, terrifying illness – Foster definitely has a story to tell. In late Fall 2015, the legendary songwriter got the diagnosis every musician fears– a severe case of pneumonia and laryngitis. However, for someone who's been producing songs for almost 40 years, the desire to write doesn't fade along with the voice. During a grueling six week period of vocal constraint, Foster's creative side emerged in the form of a short story inspired by the song, titled "Sycamore Creek," and the idea for Foster's newest endeavor was born.
Heart of Gold Gala - Private Residence
July 14, 2018 - Water Mill
The Bridge School, the leading non-profit organization dedicated to educating children with severe speech and physical impairments, will host an intimate, fundraising event called the Heart of Gold Gala at a private estate in Watermill, New York on Saturday, July 14, 2018. Music legend Neil Young will take to the stage for a special live performance to raise awareness and funds for The Bridge School, which he co-founded and has supported for over 30 years. The Bridge School was started by Pegi Young, Jim Forderer, and speech and language pathologist, Dr. Marilyn Buzolich. Pegi Young and Neil Young were inspired to start the school after they were unable to find a suitable school placement for their non-verbal son, Ben Young, who has cerebral palsy. Since its inception, The Bridge School has been a leader in ensuring that children with severe speech and physical impairments are able to achieve full participation in their communities through augmentative and alternative communication and has developed unique programs and trained highly skilled professionals in the use of state of the art assistive technology. "In addition to being a music icon," said Dr. Vicki Casella, executi... (read more)
Shania Twain - Barclays Center
July 14, 2018 - Brooklyn
Global superstar Shania Twain is coming to Brooklyn on Saturday, July 14 in support of her new album, NOW. These dates mark Shania's first tour since "Rock This Country" back in 2015. Tickets go on sale on Friday, August 25 at 10AM and can be purchased at Ticketmaster.com or by phone at 800-745-3000. Tickets will also be available at the American Express Box Office on Saturday, August 26 at noon (if tickets are still available). Shania is a five-time GRAMMY Award-winner and the reigning Queen of Country Pop. With more than 90 million albums sold worldwide and U.S. sales topping 34.5 million, Shania remains the top-selling female country artist of all time. Shania's albums include her Platinum-selling 1993 debut, Shania Twain; the GRAMMY Award-winning, Double Diamond-selling 1995 release, The Woman in Me; Come On Over, the best-selling studio album in Soundscan history by a female artist in any genre and the best-selling country album of all time with over 40 million units sold worldwide; and UP!, Shania's third consecutive Diamond-selling album release. For hotel information, please visit New York Marriott at the Brooklyn Bridge. For special rates, check "corporate/promot... (read more)
Shania Twain - Madison Square Garden
July 14, 2018 - New York
Erasure - World Be Gone Tour - Beacon Theatre
Through July 15, 2018 - New York
ERASURE (Andy Bell and Vince Clarke) have announced a collaboration with Echo Collective, the Brussels-based collective of post-classical musicians best known for their ongoing collaborative work with A Winged Victory for the Sullen, Johann Johannsson, Dustin O'Halloran and Stars of the Lid. Erasure, with special guests Reed & Caroline, bring their World Be Gone Tour to the Beacon Theatre on July 13 – 15! The collaboration sees the entirety of Erasure's latest album, World Be Gone, given a post-classical rework. World Beyond was recorded over ten days by Andy Bell and seven performers from Echo Collective: Margaret Hermant (violin, harp), Neil Leiter (viola), Thomas Engelen (cello), Jaroslaw Mroz (double bass), Gary De Cart (piano) and Antoine Dandoy (vibraphone, glockenspiel). The album was produced by Echo Collective, mixed by Gareth Jones and arranged by Echo Collective's Gary De Cart, Margaret Hermant and Neil Leiter. Neil Leiter from Echo Collective explains, "The process of this project was really deconstruction and re-purposing. We started by listening to each track layer by layer, and then, using the layers that inspired us or we found essential, we reconstructed the... (read more)
Looking for Free Group Planning Services?
Get free advice on planning your group's trip to New York.
MORE Activity Planner ARTICLES
RESTAURANTS

Beer hall casual meets craft cocktails with a healthy dose o...

THEATER

Gaston Leroux's famous period thriller is now one of Broadwa...

SHOPPING

The world's largest source of cameras, camcorders, and more ...

SIGHTSEEING

Start by ascending to the top of the tallest building in the...