Opera in New York City This Week - July 8-July 15
July 8, 2018 - by CG Directory Editor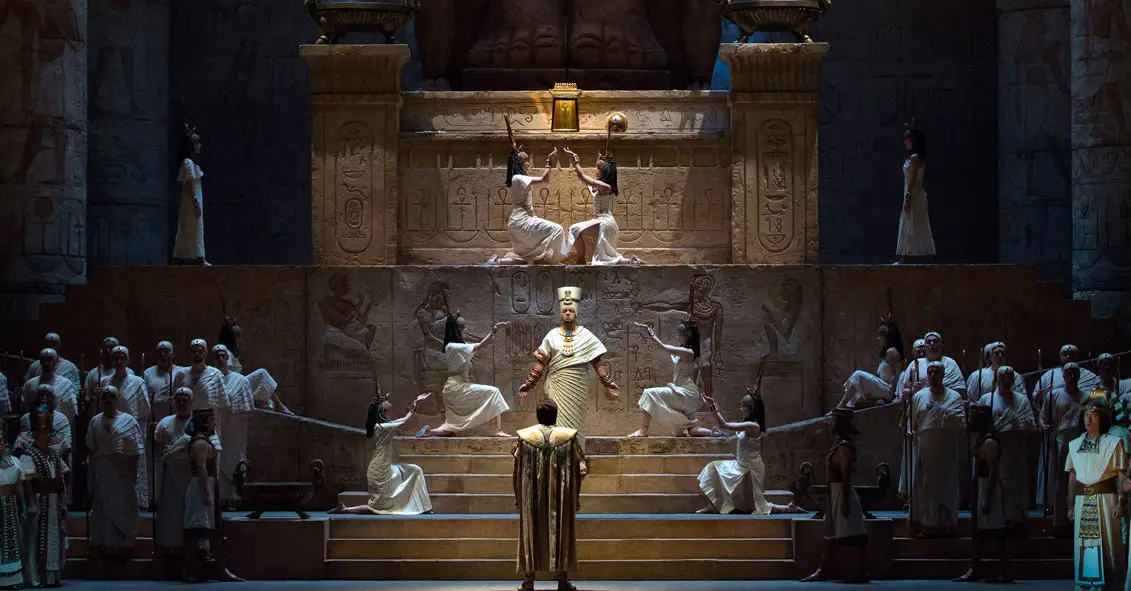 The Metropolitan Opera is world-class and world famous, and it's among the comprehensive opera listings you can find on City Guide's calendar. In addition to the famous season of the Met Opera, full of huge opera stars, famous classics, and world premieres, you'll also find listings for the New York City Opera and operatic performances at places like Lincoln Center and Carnegie Hall.


Opera Saratoga Announces 2018 Festival Program - The Spa Little Theatre
Through July 15, 2018 - Saratoga Springs
OPERA SARATOGA ANNOUNCES 2018 SUMMER FESTIVAL PROGRAM THE MERRY WIDOW Music by Franz Lehár; Libretto by Victor Léon and Leo Stein  THE CONSUL Music and Libretto by Gian Carlo Menotti ROCKING HORSE WINNER - American Premiere Music by Gareth Williams; Libretto by Anna Chatterton VINKENSPORT, or THE FINCH OPERA - World Premiere of Chamber Version Music by David T. Little; Libretto by Royce Vavrek Saratoga Springs, NY - Opera Saratoga's Artistic and General Director Lawrence Edelson announced that the company's 2018 Summer Festival will feature new productions of four operas at in Spa State Park, along with a wide variety of free and ticketed concert events from May 26 through July 15 at venues throughout the region. One of the most popular operettas across the globe, THE MERRY WIDOW returns to Opera Saratoga for the first time in thirty years next summer. Hanna Glawari, the Merry Widow, is beautiful and rich... and she's captivated every man in the country. But Hanna is looking for true love. Will she be able to find a suitor that is not only after her wealth? Will the nation of Pontevedro slip into economic collapse if she marries a foreigner? Will all those da... (read more)
The Harlem Opera Festival - Richard/Rodgers Amphitheater, Marcus Garvey Park
Through July 22, 2018 - New York
HarlemPresents… FOR IMMEDIATE RELEASE The Harlem Opera Festival: Celebrating the Next Generation of Great Opera Singers Harlem, New York – June 29, 2018 – With the generous support of the Upper Manhattan Empowerment Zone – through a UMEZ Arts Engagement grant administered by the Lower Manhattan Cultural Council – Harlem Presents will debut the Harlem Opera Festival. Who: Harlem Presents What: The Harlem Opera Festival – a free and open to the public presentation of previous winners of the Harlem Opera Theater's annual vocal competition. When: Sunday, July 15th – 7:00 pm to 7:45 pm Sunday, July 22nd – 7:00 pm to 7:45 pm Where: Richard/Rodgers Amphitheater, Marcus Garvey Park – 5th Ave at 124th Street How Much: Free Each evening will feature two singers performing with an accompanist. Sunday, July 15th will feature Soprano Denisha Ballew and Baritone Adam Richardson. Sunday, July 22nd will feature Soprano Carami Hilaire and Baritone Daniel Rich. The pianist James Davis, Jr. will accompany the singers on both nights. Each concert will precede the Classical Theatre of Harlem's 8:30 pm presentation of Antigone. Says Greg Mays, Executive Dire... (read more)
Looking for Free Group Planning Services?
Get free advice on planning your group's trip to New York.
MORE Activity Planner ARTICLES
RESTAURANTS

Beloved midtown spot takes inspiration from local tradition,...

THEATER

In a heartbeat, 38 planes with 6,579 passengers were strand...

SHOPPING

Specializing in the great vineyards of California, France, A...

SIGHTSEEING

The 9/11 Memorial honors the nearly 3,000 people killed in t...