No Cover Live Music in NYC This Week - March 11-March 18
March 11, 2018 - by CG Directory Editor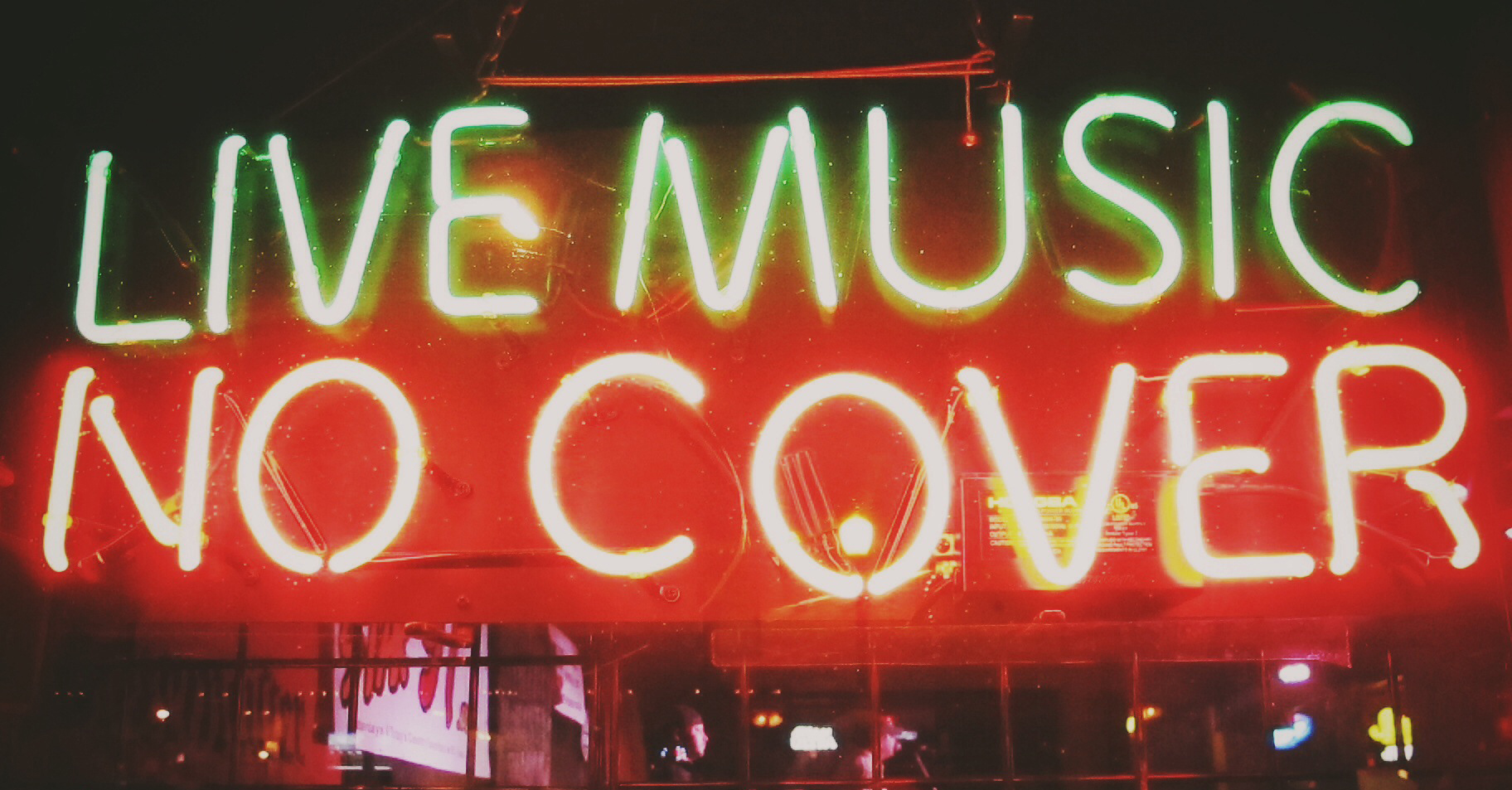 Photo: markheybo/Flickr

Say no to cover charges the next time you're in New York City and looking for live music. From bars to clubs to museum shows, you can catch all kinds of great music without having to pay for a ticket. City Guide's calendar has all the no cover live music in NYC this week rounded up below.


What-The-Funk! Monthly Residency - Silvana
March 11, 2018 - New York
WHATTHEFUNK! is a Funk/Soul band founded in Vancouver, Canada.
Tammy Faymous Cabaret featuring Alexander Kacala - Sid Gold's Request Room
March 11, 2018 - New York
Every month Tammy Faymous will pay tribute to influential "divas"!
Perfect In Concert - Melrose Ballroom
March 11, 2018 - Queens
Amber Martin Presents The Amber Zone! - Sid Gold's Request Room
March 12, 2018 - New York
Celebrated comedian, singer and cabaret star, Amber Martin, curates and hosts a weekly showcase of some of the most brilliant performers in NYC, thus the world. A TimeOutNY Pick! The Amber Zone happens each Monday, with doors at 7pm and show at 8pm, Amber Martin will present a different one-hour program starring a bevy of downtown and beyond artists (Amber's very talented friends!). Each week, a different show by a different performer. You never know who or what you'll get, but you can rest assured it will be fun, truly brilliant and most importantly, intimate. No reservations. Please note… First come first served, and the room is intimate, so it will fill up quickly.
Manami Mizumoto, Violin - Morse Hall - The Juilliard School
March 13, 2018 - New York
Beat Music Series - Showcase - Jazz / Soul / R&B / Folk - Silvana
March 13, 2018 - New York
This two-hour set promises to feature an eclectic mix of hip hop, jazz, soul, poetry, folk, and spoken word artists. The event is hosted by composer/producer Eric Joseph Meyer and poet/emcee Melissa Czarnik.
VERN hosts: Musical Improv Jam - PIT Striker Mainstage
March 14, 2018 - New York
At the Musical Jam you'll get an opportunity to improvise musical scenes on The Striker Stage! Open to everyone; improvisors, students, house team performers and community members. Hosted by a cast member of #sfw team, VERN, the Musical Jam boasts the musical talents of Dan Reitz on the keys and an hour of fun and laughter. No singing experience needed, come ready to sing your heart out!
Live Piano Karaoke with Julian Velard - Sid Gold's Request Room
March 14, 2018 - New York
With a style The Sunday Times calls "catchy but complicated; a surprisingly rare combination," Julian Velard is piano-pop tunesmith recalling Stephen Sondheim or Randy Newman at the peak of their talents. With 4 albums of original material under his belt, he's toured internationally alongside the likes of Jamie Cullum, Paul Carrack, and Amy Macdonald. His quirky, native new york, piano-man sound has found its largest audience in Holland, where he headlined Amsterdam's legendary venue, Paradiso. His comedic timing and musical stylings have made him a regular on The Howard Stern Show and NPR's Ask Me Another.
Happy Hour Karaoke with Ben Easton! - Sid Gold's Request Room
March 15, 2018 - New York
Benjamin Easton is a pianist and arranger based in New York City. Easton is co-bandleader of The Academy Blues Project, a multi-genre group begun in 2012. ABP's newest record, Upwelling, was released in April of this year. When not tickling ivories — or hosting piano karaoke at YOUR next private soiree — you may find Ben crosswording, cycling through the boroughs, or listening to Odessey & Oracle on repeat.
Happy Hour Piano Karaoke with Mark Piro - Sid Gold's Request Room
March 16, 2018 - New York
Sid Gold's Request Room now features Happy Hour Piano Karaoke on Fridays! Start your weekend off with a song! With Mark Piro at the keys! Check out Mark's song list!
Ice & Upbeat Nyc - Five Boroughs Music Festival
March 17, 2018 - Brooklyn
As a special addition to our mainstage season, 5BMF partners with the world renowned International Contemporary Ensemble's EntICE initiative and the South Bronx-based youth music organization UpBeat NYC to present a showcase of new works performed by student musicians alongside members of ICE. Introduced in 2015, EntICE unites leading composers with youth ensembles in new works to be performed side-by-side with members of the International Contemporary Ensemble. ICE musicians take young people – and their schools, families and communities – through the entire collaborative process of bringing premiere pieces to life. This March, EntICE will collaborate with young musicians from UpBeat's free, community programs for an exciting concert of new works, presented under the auspices of 5BMF and the Pregones Theater in the South Bronx.
Zoe Obadia, Jazz Alto Saxophone - Morse Hall - The Juilliard School
March 17, 2018 - New York
Live Piano Karaoke with Leslie Goshko! - Sid Gold's Request Room
March 17, 2018 - New York
Leslie Goshko (Huffington Post Comedy) is the host and creator of the monthly storytelling series, Sideshow Goshko, which has been hailed as a Time Out New York and New York Times "Critics' Pick", and also noted as "a well-programmed night" by the New York Times.Sideshow Goshko has been featured on TruTV'sImpractical Jokers, NPR'sSnap Judgment, and inThe New Yorker.Her cabaret show "An Old-Fashioned Piano Party with Leslie Goshko" is heralded as a Time Out New York "Critic's Pick" and she served as the musical director for NY1 anchors Pat Kiernan and Jamie Stelter's live show at 92Y, "Pat and Jamie's NY." And thanks to the support of many Internet voters, she performed with the cast of Hairspray on Broadway.
Piano Karaoke with Drew Blood - Sid Gold's Request Room
March 18, 2018 - New York
From Toronto Canada, Drew comes to Sids after being a longtime stalwart of the NYC music community as a singer/songwriter, releasing 4 EPs fronting his own rock band THEDREWBLOOD(AUCOIN/GLOBE) touring and playing live on American & Canadian Television. https://www.youtube.com/watch?v=xhWN7v8R2kM, https://www.youtube.com/watch?v=DMjqojS697Y He is currently the keyboardist for popular bicoastal southern rock band BROTHERS NYC (featured on VH1's BIG MORNING BUZZ)https://www.youtube.com/watch?v=jNYbEPdGnQk Most recently he played in the pit band for smash off broadway production of Bayside: Saved By The Bell; The Musical, and was also the music director for Live Band Karaoke at The Ganesvoort Hotel ( 2013-2014), and has since curated similar events all over NYC.Drew works as a freelance composer, and can be found playing and recording with numerous local NYC projects, including (F BOMB tribute series, Dr Johnny Fever) and has had his work featured on network television (NBC, VH1, CTV,) Drew is constantly challenged and amazed by the creative energy of NYC, and is currently writing songs for a new original music project.Drew is new to the world of live piano bar karaoke, and is t... (read more)
Bollywood Beats - A Weekly Saturday Night DesiParty - Lexicon Nightclub
Through April 01, 2018 - Midtown East
Each & Every Saturday Night, come experience the Glamour & Glitz of Bollywood as you Mix, Mingle and Dance at New York City's Hottest Saturday Night DesiParty.
National Chorale's 50th Anniversary Online Auction - National Chorale's 50th Anniversary Online Auction
Through April 12, 2018 - NYC
National Chorale's 50th Anniversary Online Auction is live now through April 12, 2018, with new items added weekly! Bidding is now open at www.nationalchorale50thanniversary.org. Some highlights from the auction include: Private Lodge for one week in the Poconos (sleeps up to 14) 1914 Adirondack style house with six bedrooms and a sleeping porch that sleeps 14 on the three mile long Pocono Lake located in a private community. Accommodations include week long stay between Labor Day and June 15, and use of private boat located on private dock. Children and pets welcome. Value $3,000 Six ON STAGE Tickets to Handel's Messiah Sing-In on December 15, 2017 This is a once-in-a -lifetime "bucket list" experience! You and five lucky friends will get Stage Seating at National Chorale's 50th Annual Handel's Messiah Sing-In David Geffen Hall Lincoln Center as you attend the National Chorale's Holiday Season event on Friday, December 15, 2017 at 7:30 pm. These tickets will provide seating for you and 5 of your guests ON STAGE at Lincoln Center to sing in a chorus of almost 3,000 voices. Sit with Sing-In conductors and professional singers to celebrate the Chorale's 50th Anniversa... (read more)
Looking for Free Group Planning Services?
Get free advice on planning your group's trip to New York.
MORE Activity Planner ARTICLES
RESTAURANTS

Beloved midtown spot takes inspiration from local tradition,...

THEATER

Gaston Leroux's famous period thriller is now one of Broadwa...

SHOPPING

Specializing in the great vineyards of California, France, A...

SIGHTSEEING

Hop aboard these environmentally friendly twin-hulled catama...