Nightlife in New York City This Weekend - April 20-April 22
April 16, 2018 - by CG Directory Editor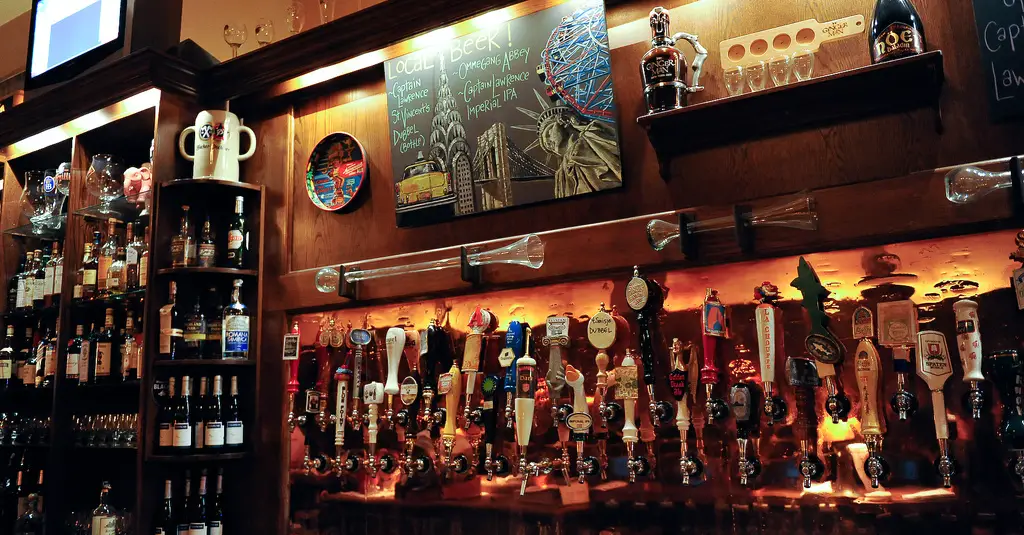 Photo: Jazz Guy/Flickr

New York City is the ideal metropolis for night owls wanting to stay out late long past the setting of the sun. From evening shows and late night performances to bustling bars and packed nightclubs, find exactly what you're looking for on City Guide's weekend nightlife guide to New York City.


The Poetry Brothel: Dungeon - House of Yes
Through April 23, 2018 - Brooklyn
Welcome to a unique and immersive poetry event that takes poetry outside classrooms and lecture halls and places it in the lush interiors of a bordello. The Madame presents a rotating cast of poets, each operating within a carefully crafted character, who impart their work in public readings, spontaneous eruptions of poetry, and most distinctly, as purveyors of private poetry readings on beds, chaise lounges and in private rooms. For a small fee, all of the poets are available for these sequestered readings at any time during the event. Of course, any true bordello need a good cover; ours is an immersive cabaret featuring burlesque, live music, vaudeville, aerials, visual art, magic, mysticism, with newly integrated themes, performances and installations at each event.
Compass Song - Times Square
Through August 03, 2018 - New York
Artists Mendi + Keith Obadike have stretched fragments of music, poetry, stories, and myths across the pedestrian plazas and surrounding blocks in all four cardinal directions, for visitors to discover whether they're exploring the neighborhood or simply on their way to work. The result is Compass Song, a free app-based public sound artwork inspired by Times Square's rich history as the Crossroads of the World that officially launches Wednesday, July 12th. Compass Song was commissioned by and created in residence with Times Square Arts. As you turn on the app, plug in your headphones and walk through Times Square, a voice will accompany your wanderings with poems about searching for freedom, reflections on navigating the city, and cross-cultural myths about the cardinal directions, woven through with quotes from and reworkings of Walk With Me, the African-American spiritual turned Civil Rights freedom song. The voice in Compass Song is always underscored by a drone, a unique harmony that translates the latitude and longitude data for Times Square into sound and modulates as you walk north, south, east, or west. Interspersed with this are vocal performances of the sounds of Ti... (read more)
Models and Bottles Fridays ... Free on the A.C. Pass Guest List - Show
Through December 29, 2018 - New York City
Models and Bottles Fridays Text keyword SHOWNYC to 83361 for Instant RSVP and chance to win a VIP Party (FREE Admission, Bottle & More!) SHOW. NYC Nightclubs. 135 West 41st Street. Times Square. 10 pm-???(Broadway and 6th Ave) A.C. Pass List invites you to "The Original" Models and Bottles Fridays at NYCs newest premier hotspot, Show NYC! This will be the biggest Friday Night party NYC has ever seen. Top DJs, aerialists, dancers, expert mixologists, bottle service served by our #Showgirls, a true VIP experience, a sexy crowd, all in a spectacular new venue. Ask about our specials, VIP packages and Group/ Birthday specials.. World reknown DJs play open format, house music, old skool, top 40, mash-ups and more. Everyone receives complimentary admission on the "A.C. Pass List" (ladies til 12am, Gents til 12am). Ask me about special birthday (& group) packages. Call me direct @ 917.653.0768 for Table Service and more details. 21+ID. To expedite entry, get on the "A.C. Pass Guest List" please e-mail me directly, crisac@mac.com. Doors and list opens at 10 pm & all list closes at 2 am. All admission is at the discretion of the doorman. Dress fashionable please. Dress code: Ladie... (read more)
Looking for Free Group Planning Services?
Get free advice on planning your group's trip to New York.
MORE Activity Planner ARTICLES
RESTAURANTS

Vida Verde brings the tastes, colors, sounds, and scents of ...

THEATER

Gaston Leroux's famous period thriller is now one of Broadwa...

SHOPPING

The world's largest source of cameras, camcorders, and more ...

SIGHTSEEING

The only provider of ferry transportation to the Statue of L...