Nightlife in New York City This Week - February 17-February 24
February 17, 2019 - by CG Directory Editor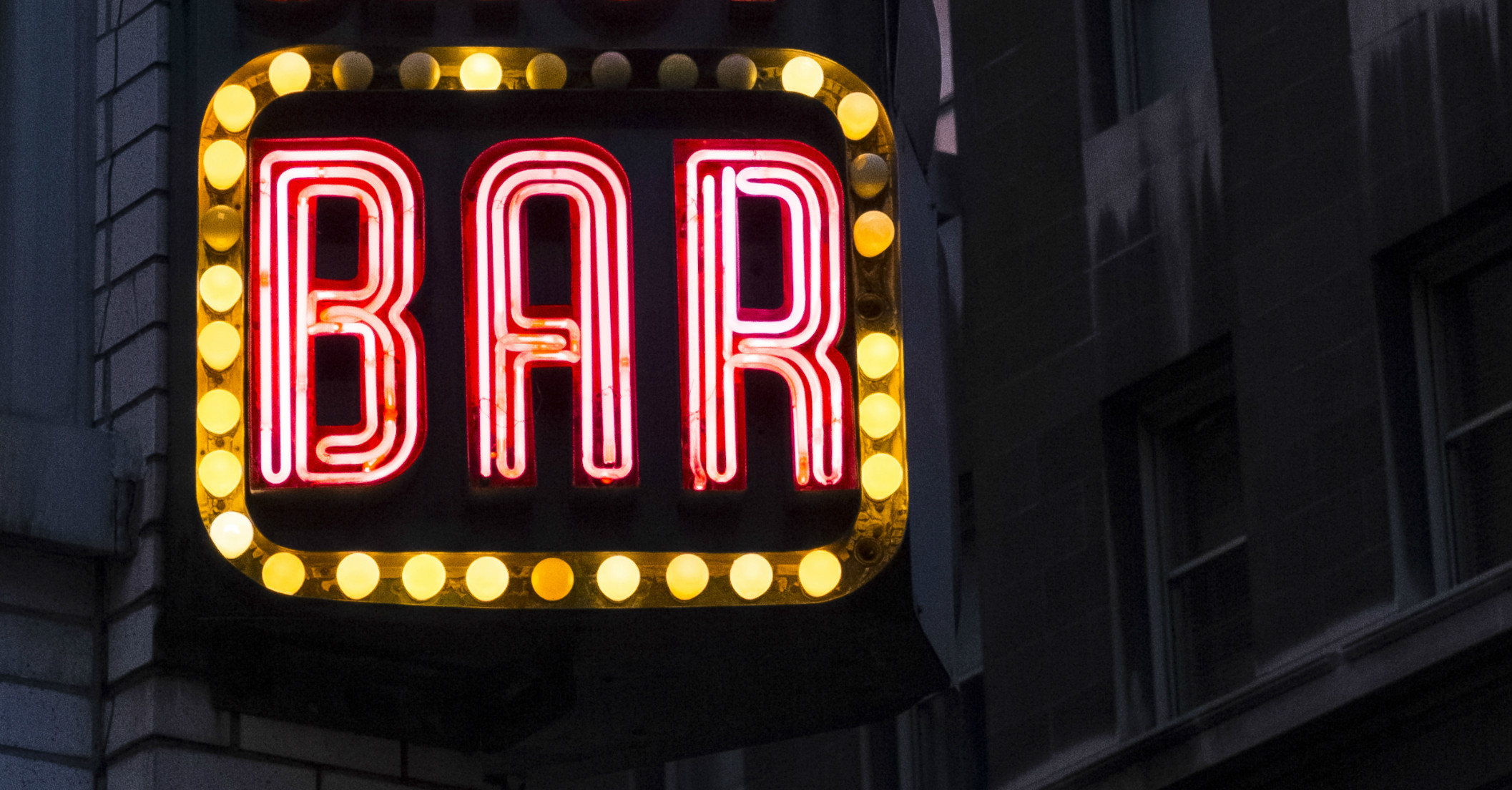 Photo: Flickr/Billie Grace Ward

New York's nightlife scene is legendary, backing up the promise that NYC is the city that never sleeps. Classic, historical taverns stand alongside the hippest new mixology bars and DJ-driven nightclubs. Parties, cocktails, drink specials, burlesque nights, are more can be found in City Guide's nightlife listings for everything to do in NYC after hours.


Disco Inferno Dreamland Roller Disco- Disco Skate Party! (7+) - Dreamland Roller Rink at Industry City
February 17, 2019 - New York
Dreamland Discoteque is an all ages, dress up, roller skating, disco extravaganza that will transport you into a fabulous roller disco dreamland! Each event includes: • Retro, groove-a-licious tunes from the 70s and 80s! • A red carpet where you can take fabulous roller disco glam photos! • Dancing Queen and King Line Dance! This 70s Soul Train style dance line will crown a new dancing Queen and king each week! Reigning dance royalty will get their photo posted as the Dancing King/Queen, win fabulous prizes,and free admission on their next visit! • Disco Costume contest- the best disco costume wins Fabulous prizes! • Birthday disco dance party- bring your birthday crew, the party is ON!
Love and Classic Soul Ballads Night - Private Event Space
Through February 17, 2019 - New York
Classic soul music lovers you're guaranteed a treat at this Valentine's Day Weekend Saturday night. Slow sexy warm and sweet music that gets deep inside you. Some have been known to call it 'grown folks' music and others baby making music. But any true music lover young or old can appreciate timeless good music. Don't get us wrong we will hit the dance floor hard. Our Dj knows exactly how to step up the beat... Enjoy a lovely soulful dinner, live performance by JeRonelle McGhee who captivated us all with his performance of "This Woman's Work" on The FOUR. Then let the music take your mind on the dance floor... All tickets for this Soul Night like all our events are pre-sold and registration closes early. Don't miss out get your tickets as soon as you can. It is going to be one of New York's most anticipated event of February 2019. Dress Code: Cocktail Upscale Formal. You are getting dinner buffet, live entertainment, Dj and a glass of wine for regular tickets. Sponsors may contact us if you will like to participate.
Cityfox LIVE - Avant Gardner
Through February 17, 2019 - Brooklyn
New York City event purveyors The Cityfox Experience are pleased to present the debut of Cityfox LIVE on Saturday, February 16 from 10pm to 4:30am at East Williamsburg's multi-room event complex, Avant Gardner. The first of its kind concept to take place in Brooklyn, Cityfox will welcome leading live house and techno acts presenting a number of never before experienced live audiovisual sets, exclusive premieres and US debuts from Âme LIVE, Stephan Bodzin, Octave One, Giorgia Angiuli, Johannes Brecht, Rodriguez Jr. & Liset Alea present RJLA and more alongside two rare back-to-back sets with Mathew Jonson. Produced by Reynard Productions (the crew behind Cityfox), the new series will provide a platform designed to push the creative boundaries for both established and up and coming live artists, in what is certain to resonate with underground NYC tastemakers. With a laser focus on the music, the event will present a series of exclusive performances and US debuts that will fit perfectly with the large, minimal spaces (The Great Hall, Kings Hall, Lost Circus) that Avant Gardner is known for. Taking over the multi-room venue, Cityfox is pleased to present a live audiovisual debut fro... (read more)
Parks and Recreation Trivia at Taco Electrico - Taco Electrico
February 18, 2019 - New York
"I love games that turn people against each other." Parks and Recreation Trivia is happening at Taco Electric on Monday, February 18 starting 8pm! Join us for five challenging rounds for a chance to win all the bacon and eggs we have. For reservations visit; http://Parks021819.Eventbrite.com The best way to reserve tickets is by selecting a team captain and having them be in charge of tickets for ALL team members. For example, if Leslie, Ben, Tom and Perd and are a team and Leslie gets put in charge, she will then reserve tickets for herself, Ben, Tom and Perd = (4) in total. PLEASE ONLY RESERVE SINGLE TICKETS IF YOU ARE PLAYING BY YOURSELF. We will send a confirmation email to everyone closer to the event. Li'l Sebastian will be watching from heaven, doing the two things he loves doing the most: eating carrots and urinating freely.
NYC Creative and Business Professionals Meetup - The Ainsworth
February 18, 2019 - New York
50 people are expected to attend. This event is primarily intended to help(a) TALENT SEEKERS build out their teams and(b) JOB SEEKERS find great places to work. This is primarily a social event for creative and business professionals. Based on the idea of mingling like a singles event except for those seeking work and those seeking to hire. This is a multi-meetup group and an average of 60 people attend these monthly networking events. End Time: 8:30pm
5th Annual D'Artagnan Cassoulet War - Kimpton Hotel Eventi
February 18, 2019 - New York
30 chefs will battle for cassoulet supremacy at The Eventi Hotel. Join us to eat, drink and debate over which cassoulet is best. Our esteemed panel of judges will crown the "Most Authentic" and "Most Daring" cassoulet champions. You and all the other attendees will vote to choose the "Most Popular" cassoulet champion. Bring your appetite! This walk-around tasting includes plenty of Madiran, Cahors and Armagnac to drink. The battle begins at 7:00 PM and continues until only one chef is left standing at 9:30 PM. Plus a raffle! .... you might leave that evening with a round trip ticket to France, courtesy of La Compagnie airline, if you wish to accompany the winning chef at the Fete du Cassoulet in Castelnaudary! "Cassoulet is not a recipe; it's an argument between villages." – Chef Andre Daguin Proceeds benefiting Action Against Hunger, a global humanitarian organization that takes decisive action against the causes and effects of hunger.
The 3rd Annual PINK PARTY - Villian
February 23, 2019 - Brooklyn
The Pink Party III: Starring BABE + Tarte Hosted by The Fat Jew, with performances by Diplo and Mazurbate. Picture yourself drinking an ice cold can of BABE while swimming with your besties (yes, there will be a swimming pool) as Diplo DJ's out of the back of a bright pink Ford Bronco. In February. In NYC. That's the vibe.
Nyc Beer Week Opening Bash - Gun Hill Tavern
February 23, 2019 - Bronx
It's that time again. NEW YORK CITY BEER WEEK is right around the corner. Your NYC breweries are once again kicking things off with the most epic beer party around, OPENING BASH. We're inviting breweries from all of the country, 30 of our closest friends, to join you in the celebration of good beer. Opening Bash Features: + 75+ of the best breweries in the US with beer from 30 NYC Breweries and more than 30 invited guest breweries + Craft Beer Food Court because you're going to need some food to go with all that beer. Featuring pairing friendly food for sale from awesome local vendors + Music, games, brewery merch to take home, and more General Admission includes: + Entry + All of your beer samples + Souvenir sample glass + Plus access to all of the rest of the fun! VIP Admission includes General Admission plus: + 4pk of limited release NYC Brewers Collab + VIP hour Session Times: Session 1: 12:30-3:30 pm (VIP entry at 11:30 am) Session 2: 5:30-9:30 pm (VIP entry at 4:30 pm) Check back soon for full list of participating breweries.
Keep It on the Dl Fridays at the Dl Free Guestlist - 2/22/2019 - The DL
Through February 23, 2019 - New York
Get on the free guestlist for Keep it on the DL Fridays at The DL New York on Friday 2/22/2019! Use the free Discotech App to sign up for guestlist, buy tickets, or book table service at The DL + other clubs in New York.
Oscars Party - Refinery Rooftop
February 24, 2019 -
Refinery Rooftop in collaboration with Remy Cointreau are hosting the very first PAAA-rty (Pre Academy Awards Party) hosted Carl Radke from Bravo's Summer House, New York Live's Lauren Scala, and Travel and Spirits Journalist Céline Bossart. Channel your inner celeb on Sunday, February 24th between 6-8pm as you walk the red carpet, pose for paparazzi and PAAA-rty! Dress to impress with a chance to win in categories like Best Dressed, Best Supporting Shoes and Outstanding Achievement in Accessories. Tickets are $25 and include two drink tickets, entry into the PAAA, and one Oscars Ballot to be filled out before the Awards show. Each correct ballot will be entered into a raffle to win a one night staycation at Refinery Hotel, dinner for two at Parker & Quinn, and drinks for two at Refinery Rooftop. Dress code is Red Carpet Chic. Guests are welcome to stay and watch the Oscars and can make reservations through reservations@ingoodcompany.com. Tickets are available at www.universe.com/RefineryPAAArty.
American Whiskies at The Flatiron Room - The Flatiron Room
February 24, 2019 - New York
American Whiskey goes well beyond the most notable Bourbon and Rye. In this class we will do a tasting journey across America where we will sample Bourbon, Rye, Single Malt, Corn, Wheat Whiskey and others. You'll have a new appreciation of how diverse American Whiskey can be. Signature cocktail, six whiskies and light appetizers provided.
Am Late Night at The Strip - Comic Strip Live
February 24, 2019 - New York
Comic Strip Live Comedy Club is a New York City staple for NY comedy, nightlife, and entertainment! Since 1975, Comic Strip Live has been the home to some of the biggest names and greatest legends in comedy. Drawing crowds 7 nights a week, Comic Strip Live Comedy Club is a right of passage for the young, fresh, up and coming Stand-Up Comics and the most iconic comedians in the biz. Enjoy scrumptious food favorites, and delicious mixed drinks and specialty brews as you laugh away each and every night.
NYC Rooftop Quiet Clubbing - Bar 13
Through February 24, 2019 - New York
Join us in Greenwich Village for our NYC Rooftop Silent Disco party. Just steps away from Union Square Park is Bar 13, fully equipped with two bars to quench your thirst and a menu oozing with delectable comfort foods. Quiet Events will be on the heated rooftop keeping the whole house rocking. Our 3 live DJs and two dance floors at Bar 13, all add up to a great time! Your 3 Live DJs are spinning all night: DJ 1 (Green): Top 40 Dance Hits DJ 2 (Red): 80's, 90's & 2K Throwbacks DJ 3 (Blue): Hip Hop/R&B Your Experience Includes: • A Pair of Quiet Events headphones • Glow in the Dark gear • 3 live DJ's battling for your attention • Heated rooftop Special notes: • 21+ • Rain or shine • Dress code: Dress to Impress What to bring: • Valid ID • You MUST have a credit or debit card for the check-in process. If the headphones are NOT returned, there will be a $100 charge to your credit or debit card after the event. • No need to print your ticket, just show the code on your phone or they will have your name at the door. How it works: When you arrive you'll receive a pair of special wireless headphones. You can adjust the volume and choose between up to three DJ's... (read more)
Mike Britt Laurie Kilmartin Chris Roach Kareem Green Brian McFadden - Comic Strip Live
Through February 24, 2019 - New York
Comic Strip Live Comedy Club is a New York City staple for NY comedy, nightlife, and entertainment! Since 1975, Comic Strip Live has been the home to some of the biggest names and greatest legends in comedy. Drawing crowds 7 nights a week, Comic Strip Live Comedy Club is a right of passage for the young, fresh, up and coming Stand-Up Comics and the most iconic comedians in the biz. Enjoy scrumptious food favorites, and delicious mixed drinks and specialty brews as you laugh away each and every night.
Russian Samovar Lunch Special - Russian Samovar
Through March 12, 2019 - New York
Tuesdays through Fridays from 12-3 PM, enjoy Russian Samovar's Special Lunch Menu. STARTERS Borscht – Traditional Russian beet soup Chicken Frikadelki Soup – Chicken meatballs and vegetables in a traditional chicken broth MAINS Potato Vareniki – Potato dumplings served with sour cream Pelmeni– Chicken and veal combination dumplings Grilled Chicken Shashlik – Marinated chicken thighs grilled to perfection, served with salad or grilled vegetables Aside from its authentic Russian dishes, it is known for its 26 flavored vodkas prepared in-house, including ginger, horseradish, lemon and cranberry. Owned by Roman Kaplan and managed by his daughter Vlada Von Shats and her two sons Michael and Nicholas, this upscale establishment offers some of the finest authentic Russian cuisine in New York. Located in the Theater District, Russian Samovar boasts a 19th-century feel, complete with picturesque green and red shades and Russian folk prints. Reserve Now! 212-757-0168 For more information, visit www.russiansamovar.com
Manhattan Hip Hop vs. Reggae Party Cruise Yacht party - Skyport Marina
Through June 23, 2019 - New York
Friday June 22nd, 2018 – NYC Hip Hop vs. Reggae Yacht Party at Skyport Marinas Jewel Yacht located at East 23rd st & FDR Drive 10010 NY (347) 592-0300. Music by NYC Hottest Djs! Tickets 20$! Boarding 11:45pm, Sailing after midnight! The Only Hip Hop vs. Reggae cruise to be in NYC...Jewel Yacht! www.Gametightny.com (347) 592-0300 info/tickets YACHT PARTIES IN NY - NY'S HOTTEST – YACHT NIGHT PARTY NYC HIP HOP VS. REGGAE CRUISE! The Only Boat Party to be in NY... Skyport Marina Jewel Yacht East 23rd st & FDR Drive 10010 (347) 592-0300 NYC HIP HOP VS. REGGAE BOAT PARTY! 1 DAY - 1 EXCLUSIVE EVENT! MUSIC BY NYC HOTTEST DJS AT SKYPORT MARINA JEWEL YACHT PARTY, NEW YORK!! TICKETS JUST $20 FOR TICKET WHICH INCLUDES:ADMISSION TO THE BOAT SAILING INFO:Boarding Starts at 11:45pm (highly recommend getting there at 10:00pm to avoid long lines & confusion), Sails after midnight. Boat Returns at approximately 4am. For tickets info, birthday parties, table reservations please call (347) 592-0300 or simply log onto www.Gametightny.com Also you can email us at Gametightny@hotmail.com
Looking for Free Group Planning Services?
Get free advice on planning your group's trip to New York.
MORE Activity Planner ARTICLES
RESTAURANTS

Beloved midtown spot takes inspiration from local tradition,...

THEATER

In a heartbeat, 38 planes with 6,579 passengers were strand...

SHOPPING

PANDORA, one of the leading names in jewelry for more than 3...

SIGHTSEEING

This renovated museum complex includes the 900-foot-long air...