NYC Sporting Events This Month - November 2018
November 10, 2018 - by CG Directory Editor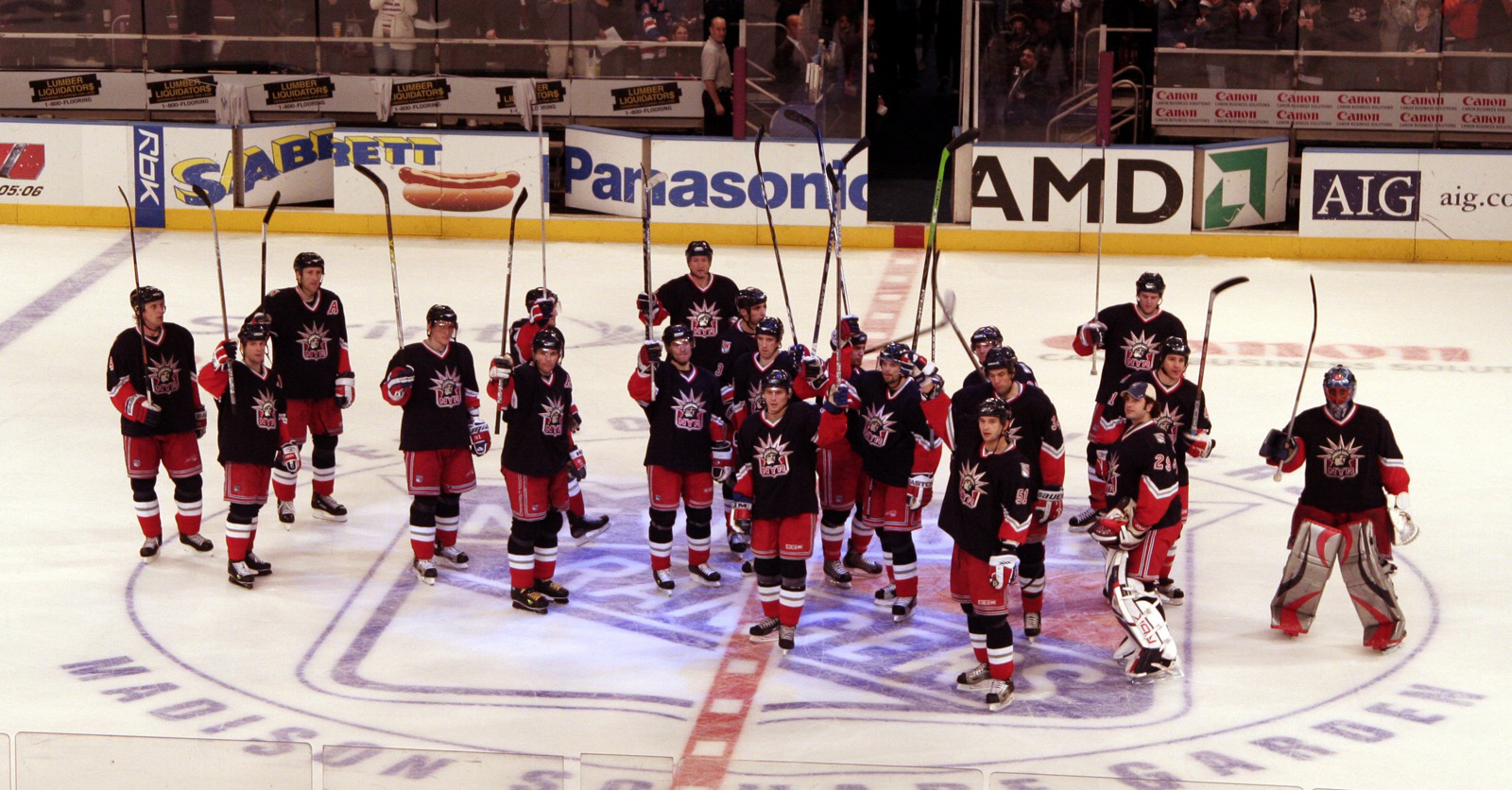 Photo: Joseph O'Connell/Flickr

Sometimes you just want to get out in the stands and cheer on your team. In New York City, you can do that! No matter what your preferred sport is (basketball, hockey, baseball, etc.), the City Guide calendar is filling in all the blanks. Don't miss a game this season, from college to the minor leagues all the way up to the pros.


NYC Race Day Ready with Jackrabbit & Saucony - New York Running Company powered by JackRabbit
November 10, 2018 - New York
Join Jackrabbit and Saucony for an exclusive event that will get you ready for your big day in the Big Apple! All are welcome whether or not you're running the marathon, just be sure to RSVP here for this free event. • Shake out your legs on a group run in Central Park at 6:00pm • Customize your race-day outfit from 6-8:00pm, though we'll take a short break for the athlete chat – Put away the duct tape and wear your name with pride on Sunday. We'll have free airbrush artists on-site to tag your own shirt or gear, and a Sharpie station in case you want to add some of your own creative flourishes after they're done. We can hear the crowds cheering your name already! *Be sure to bring your own item for the artists to tag.* • Settle in for a championship-level chat with some of running's finest once everyone gets back from the run, around 6:45pm – Rod Dixon, winner of the 1983 NYC Marathon, will be a part of a short Q&A with Saucony's pro athletes who are toeing the line with you on Sunday: Molly Huddle (3rd place, 2016 NYC Marathon), Jared Ward (6th place, 2016 Olympic Marathon), and Tim Ritchie (1st place, 2017 USATF Marathon Road Championships).
Gotprint.Com Legends Classic Presented by Old Trapper - Barclays Center
Through November 20, 2018 - Brooklyn
GotPrint.com Legends Classic Presented by Old Trapper will return to Barclays Center on November 19 & 20, featuring the men's basketball teams from St. John's, Temple, VCU, and Cal.
NYRR Jingle Bell Jog (5K) - Prospect Park
December 01, 2018 - Brooklyn
A Holiday Gift Wrapped as a Race Now a 5K, this festive family favorite is more than just a road race, it's also a celebration and a fundraiser for NYRR's youth programs. Not only does your entry fee snag you a holiday souvenir and post-race hot chocolate, the proceeds from this race fund youth running programs in schools all over the city! Proceeds from the NYRR Jingle Bell Jog (5K) benefit NYRR's Youth Programs, which provide running programs and events for more than 267,000 children in schools across the United States. Event hashtag: #JingleBellJog—use it in your tweets, Instagrams, and Facebook posts! Course Info The 3.1-mile course takes place entirely within Prospect Park. Mile 1: Start on Well House Drive and turn onto West Drive. Follow West Drive around Prospect Park Lake and continue on East Drive. Mile 2: Head north on East Drive, reaching the two-mile mark just beyond the hill near Grand Army Plaza. Mile 3: Follow East Drive as it becomes West Drive. Near the end of mile three, continue down the hill and turn left toward the finish just inside of Center Drive. Entry Fees *The NYRR Specialty Members category includes NYRR members in the followin... (read more)
Harlem & Bronx Bike Tour - Brooklyn Giro Bike Tours
Through December 30, 2020 - New York
A 25 mile, cyclist dream ride through areas of NYC most do not dare to see - Upper Manhattan, Harlem & The Bronx - with stops at Yankee Stadium, some of the most beautiful, unseen parks in NYC, Green-ways, Historic Homes, and breathtaking water views. Explore the unexplored in one of NYC's overlooked boroughs and feel like a local.
Looking for Free Group Planning Services?
Get free advice on planning your group's trip to New York.
MORE Activity Planner ARTICLES
RESTAURANTS

Brings together the character of Hell's Kitchen past with th...

THEATER

Kander and Ebb's "musical vaudeville" in which Roxie Hart ga...

SHOPPING

An array of quality branded merchandise showcasing HBO's® aw...

SIGHTSEEING

Start by ascending to the top of the tallest building in the...