How To Get Tickets to SNL and More TV Shows
September 2, 2015 - by Melanie Baker
New York has its finger on the pulse of entertainment and big stars, so while you're visiting the Big Apple, rub elbows with world-class news anchors, talk show hosts, and a robust lineup of Hollywood's elite at a live TV show taping. In some cases, all you have to do is show up, albeit at the crack of dawn, and you've got prime access to an unforgettable New York experience. Below, find out what you need to know to work your way into some of the most popular TV show tapings in New York City.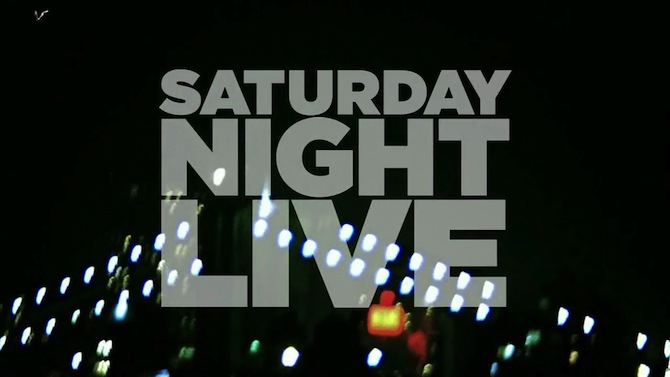 Saturday Night Live (SNL)
Rockefeller Plaza @ 48th St.
Let's make no bones about it. Tickets for Saturday Night Live, the weekly sketch comedy juggernaut, are hard to get hold of, even for the stickiest of fingers.
Taping Time
Taping for the dress rehearsal begins at 8pm on Saturdays. Taping for the live show begins at 11:30pm on Saturdays.
How To Score
Every August, those wishing to attend any taping of the upcoming season (no date requests allowed; ten points for flexibility) can email their contact information to snltickets@nbcuni.com. At that point, it's really just a waiting game, and don't hold your breath. There's no guarantee that you'll receive tickets to any of the tapings, but you have to be in it to win it, right? NBC personnel will reach out to you if you've scored, you lucky ducks.
Take a Stab at Standby
If you're totally star struck over a specific SNL host, or you're desperate to edge your way into Studio 8H, you can always hit the pavement for a better chance at snagging a seat.
It depends on the popularity of the host or musical guests, but most fans begin to line up at the 48th Street side of Rockefeller Plaza on Friday evenings.
Standby "tickets" will be handed out by NBC personnel at 7am on Saturdays.
You'll have the option to choose a "ticket" for the dress rehearsal or the live show.
Getting a "ticket" in the standby line does not guarantee entry for either the dress rehearsal or the live show.
If you snag one of these standby "tickets," return to NBC studios at your designated time, cross your fingers, and hope that they've got enough empty seats to accommodate you.
Pro Tips
Standby is WORTH IT. For tourists and locals alike, getting a seat inside the coveted Studio 8H to see some of the best sketch comedy in the world is an experience that can't be beat. If you've got the time, and don't mind a sidewalk slumber party for one night, you just might get to witness one of the coolest TV show tapings in the city.
Bundle up. If you decide to go for the standby line, prepare for the weather. New York nights, even in more temperate seasons, can get chilly. We recommend packing a sleeping bag, tarp, blankets, and warm clothes.
Bring a buddy. Standby is just more fun with a friend. And those who sleep outside together, (maybe, just maybe) see SNL together.
The dress rehearsal is where it's at. Not only are your chances better to view the cast's final rehearsal before Saturday's live show, you'll also get to see a few extra sketches that might get cut for the live broadcast. Trust us, there's nothing like telling your friends you saw the funniest sketch that they'll never get to see.
There are a few 24-hour delis that line 48th St., so if you need a caffeine jolt, or want to defrost your toes, you're not totally out in the cold.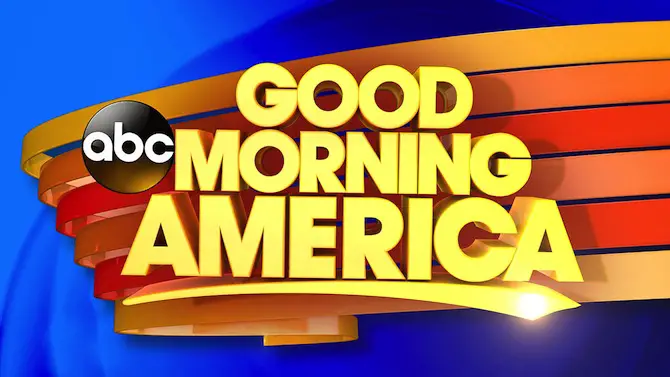 Good Morning America
Broadway at 44th St.
Hey, early birds. Swing by the Good Morning America studios (Broadway at 44th St.) Monday-Friday at 7am, and you'll be able to jumpstart your day by watching Robin Roberts, George Stephanopoulos, Lara Spencer, and more of ABC's top morning anchors.

Taping Time
7am
How To Score
Just show up! Easy as pie.
Pro Tips
GMA weather reporter, Ginger Zee, brings her forecasts outside to the crowd, so there's a chance you'll be on TV!
The Today Show
Rockefeller Plaza, 48th St. between Fifth and Sixth Ave.
You don't need a ticket to get up-close access to The Today Show. Set your alarm early and plan to arrive by 6:30am, and you'll have a VIP spot to watch Matt Lauer, Savannah Guthrie, and everyone's favorite weatherman, Al Roker, dish out the daily news from Rockefeller Plaza. Crowds gather to be part of the outdoor filming of the show from 7-9am, and the Plaza allows crystal-clear views inside the studio.
Taping Time
7am
How To Score
Just show up!
Pro Tips

No reservations necessary, but if you head to today.com and RSVP for the date you'll attend the show, you just might get to meet the anchors after 9am, plus angle for a few other sweet perks.
Get crafty! Signs are welcome!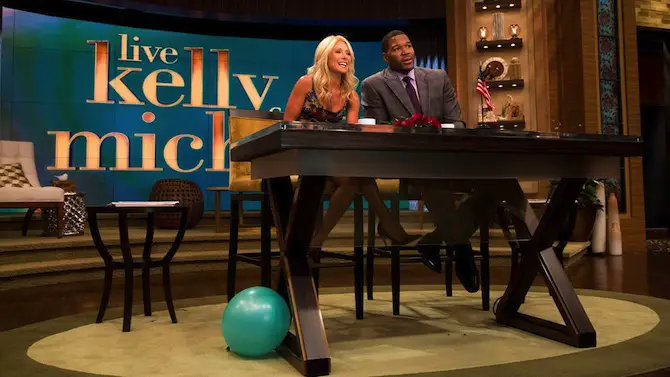 Live with Kelly and Michael
7 Lincoln Square
Be part of the studio audience of this morning talk show, which boasts the always vibrant, pint-sized soap opera vet Kelly Ripa, and former NFL star, Michael Strahan, at the helm. An unlikely pairing, Ripa and Strahan bring big personalities to a constant lineup of today's hottest stars, whacky trivia, and the ever-lovable antics of executive producer Michael Gelman (or, just Gelman, if you're in the know.)
Taping Time
7:45-8:45am (occasionally until 9:45am)
How to Score
You can request available tickets online at livekellyandmichael.com
Take a Stab at Standby
Live with Kelly and Michael encourages those wishing to get a standby ticket to arrive at the corner of 67th St. and Columbus Ave. by 7am on the day of the taping.
Standby seating is on a first-come, first-served basis, based on availability inside the studio that day.
Pro Tips
If you're a fan of a certain celeb, you can sometimes sneak a peek at the upcoming show rosters when you head online for tickets.
The View
57 W. 66th St.
ABC's The View is a roundtable-style chat with feisty personalities discussing a variety of topics from politics to blockbuster movies. You can get in on the action, too.
Taping Time
Monday-Thursday, 9:30-11am
How to Score
You can apply for available tickets online.
Take a Stab at Standby
Head to the studio entrance between 8-9am on the day you wish to attend, take a number, and get in line.
Standby seating is on a first-come, first-served basis, based on availability inside the studio that day.
Pro Tips
The View's main anchors are undergoing a bit of a transformation, so be flexible and excited for surprise guest hosts at this time.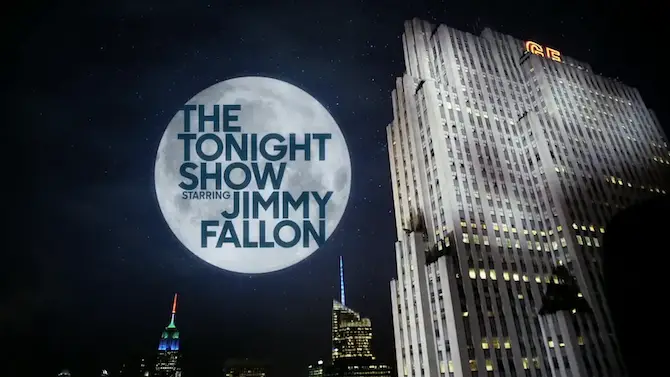 The Tonight Show Starring Jimmy Fallon
Rockefeller Center, Studio 6B, 49 W. 49th St.
One of the most popular SNL alums, and your favorite "Idiot Boyfriend" crooner, takes the stage inside Studio 6B for a wild rumpus of celebrity guests and sidesplitting comedy sketches, with house band The Roots on-hand (major clout), graced by the presence of Questlove. You can't go wrong, so let's get you in.
Taping Time
Weekdays, 5-6:30pm
How to Score
You can reserve tickets online and choose from available dates.
Take a Stab at Standby
On the day of the taping you wish to attend, show up no later than 9am under the monumental NBC Studios entrance (Rockefeller Plaza, 49th St. side); you just might get lucky.
Pro Tips
Audience members must be 16 and older

Be a test audience. Head to

jimmyfallonmonologuerehearsal.com

to reserve tickets to watch Jimmy try out jokes, and sometimes sketches, earlier in the day. Who knows? Your laughter might make or break a joke for the live broadcast.
Looking for Free Group Planning Services?
Get free advice on planning your group's trip to New York.
RESTAURANTS

Conveniently located in the Port Authority Bus Terminal, the...

THEATER

Beloved diva Bette Midler and Tony winner David Hyde Pierce ...

SHOPPING

An array of quality branded merchandise showcasing HBO's® aw...

SIGHTSEEING

Manhattan's premier all-glass, European-inspired dining crui...
SAVINGS OPPORTUNITIES
Carmel - $4 off any trip over $20. Not valid 3pm-7pm. -06/30/2018
Carmel - $4 off any trip over $20. Not valid 3pm-7pm. -06/30/2018