NYC's Best 5 Burgers
September 15, 2017 - by Liz Zharovsky
Whether you're an NYC local or just visiting, it's not hard to imagine standing in the middle of Times Square or the Metropolitan Museum of Art and craving a nice juicy burger. Big-city pretenses aside, New York City loves its all-American foods, and burgers remain atop the city's favorites list. Whether you opt for a classic, or a unique variation, you'll find plenty to satisfy on our list of the five best burgers in New York City.
Black Iron Burger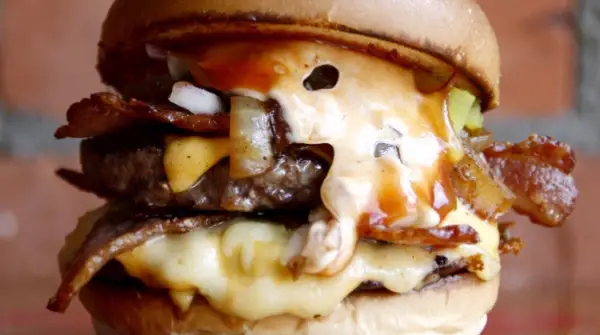 BIB happens to be one of the most underrated but most delicious burgers on this side of the Hudson. From a convenient midtown location, Black Iron will grill up a perfect medium-rare burger that will have you up to your elbows in meat juice. Add a fried egg, bacon, avocado, or a number of other toppings to max out the fiesta in your mouth. 245 W. 38th St., 646-476-3116, blackironburger.com
Bareburger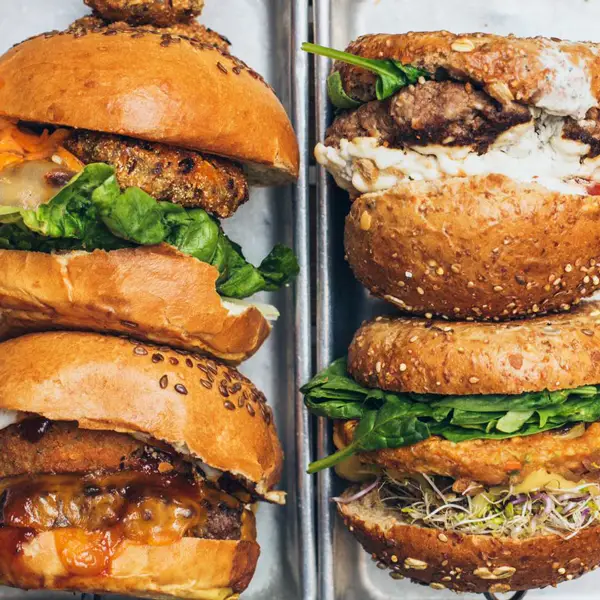 Photo: Bareburger Facebook
Bareburger was born and raised in New York City, but its popularity and quality organic food has allowed it to expand to many locations in the tri-state area and beyond. Want a traditional beef burger? They've got it. You can also opt for something more adventurous: bison, elk, boar, and duck are joined by several veggie burger options. Build your own customized burger with any meat, cheese, and topping imaginable. 366 W. 46th St., 212-673-2273, bareburger.com
Harlem Shake
photo: Facebook
Harlem is home to rich American history and culture, and it's renewing a reputation for great food. Let Harlem Shake take you back to a mid-1900s diner, where an is the shining star. 100 W. 124th St., 212-222-830, harlemshakenyc.com
Raoul's
Photo: Raoul's Instagram
Raoul's in the Village has been known for classic French bistro fare since the 1970's, so it should come as no surprise that its highly coveted burger has a delectable French flair. The, and the perfected au poivre dip on the side, all on a challah bun, blends a wonderful savory flavor with a tinge of creaminess in every bite. Here's the catch: on weekdays, this burger is only available at the bar and they only serve 12 burgers a night, so get there at opening to secure one. During weekend brunch, the burgers are unlimited and served at the table. 180 Prince St., 212-966-3518, raouls.com
Shake Shack Madison Square Park
Photo: Shake Shack's Facebook, provided by Hamburguer Perfeito
Shake Shack started as a food truck right here and continues to host long lines of people waiting for what many consider the best fast food burger in town. If you're looking for a quick bite that doesn't sacrifice quality for price, this is the place to go. A simple ShackBurger with crinkle fries will satisfy every craving and restore your energy for the rest of the day. Madison Ave and E. 23rd St., 646-747-2606, shakeshack.com
Looking for Free Group Planning Services?
Get free advice on planning your group's trip to New York.
RESTAURANTS

Vida Verde brings the tastes, colors, sounds, and scents of ...

THEATER

Gaston Leroux's famous period thriller is now one of Broadwa...

SHOPPING

Specializing in the great vineyards of California, France, A...

SIGHTSEEING

The 9/11 Memorial honors the nearly 3,000 people killed in t...