Live Music in Clubs and Bars in Downtown NYC This Week - July 15-July 22
July 15, 2018 - by CG Directory Editor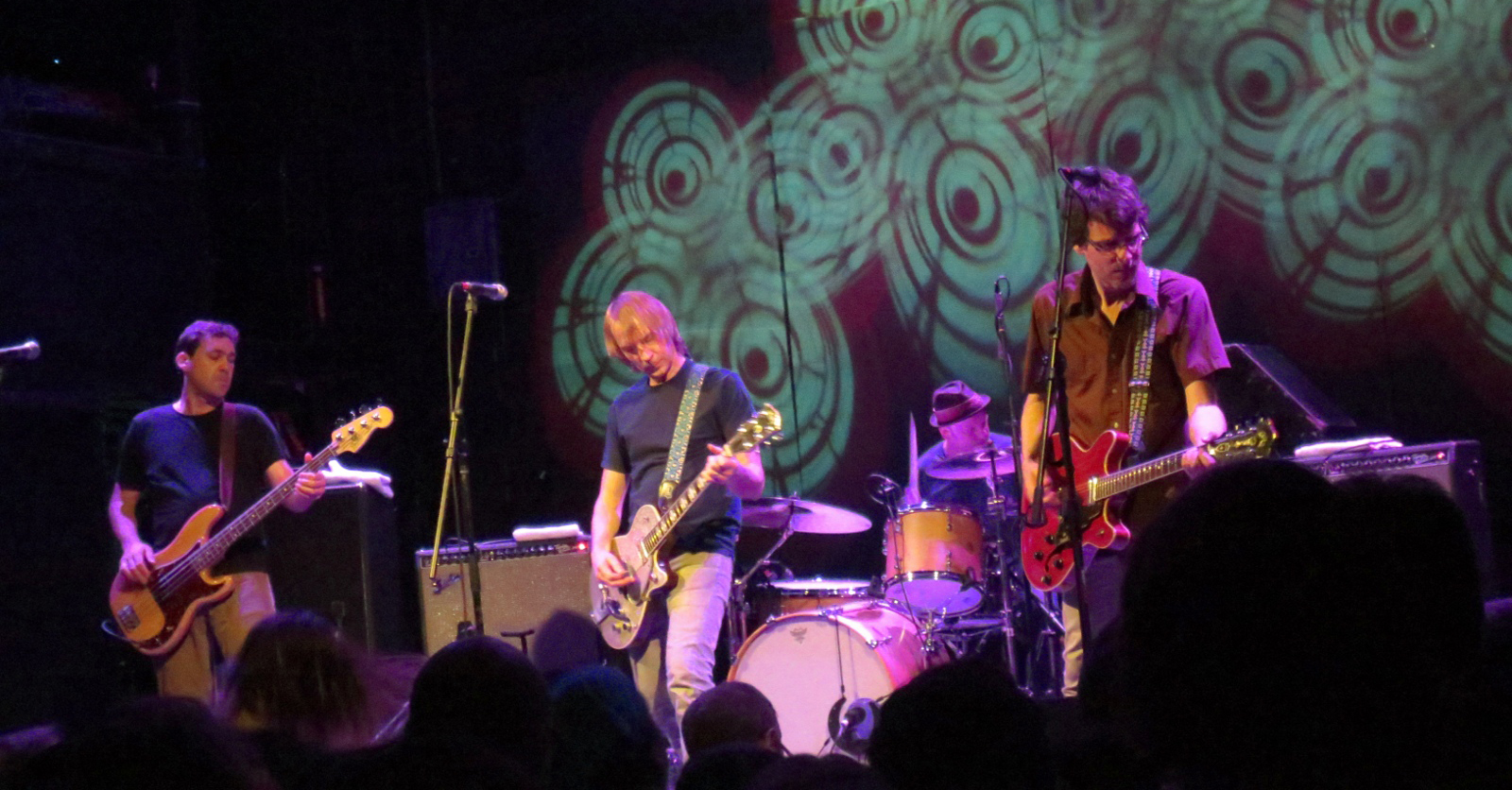 Photo: Vladimir/Flickr

Downtown NYC has long been a capital of live music. With venues like the Bowery Ballroom, Mercury Lounge, and Terra Blues, fans of rock, jazz, and more have long been drawn here. City Guide's roundup of live music in clubs and bars will connect you with tunes at dozens of great downtown venues.


Healy, Elujay - Mercury Lounge
July 15, 2018 - New York
Cushioned within the cracks between musical fields, you'll find remnants of a rare sound planted, grown, and curated by a 24-year-old from Memphis, TN. Ethan Healy—known asHealy—has very naturally sown himself into the ranks of some of independent music's finest. Healy live san almost double life, balancing music with being a 3rd year medical student. Before medical school, Healy was a resident advisor at the University of Memphis, writing and recording from his dorm room.Healy's debut song $150 / roll widdit, a euphoric exploration of monetary modesty skillfully coupled with an organic spin on Three 6 Mafia's Roll With It caught the internet on it's heels, garnering over 8million streams to date. After only two years of an online residency, Healy has acquired nearly 50,000 followers and 20million streams over all musical platforms.With cosigns from the likes of Houston's Jas Prince and Australia's Troye Sivan, it's evident thatHealy's crossover appeal has the ability to transcend both genre and continent.Two years later, Healy is ready to step into his own, presenting a powerful mastery of soundscape and a multidimensional approach to his musical efforts with his debut album Sublu... (read more)
Russell Malone Quartet - Village Vanguard
Through July 15, 2018 - New York
Obviously, we are in the capable hands of a master. Absolutely fluid touch and beautiful integration between moving lines and harmonic cadences. The sound of the instrument is well-balanced throughout the entire register. The relaxed quality of everything that 's being played gives it such a warm feeling. To play that stuff is extremely hard. This is an absolute master, the best of the best.
Mick Flannery, Fully Human - Mercury Lounge
July 17, 2018 - New York
Mick Flannery is widely regarded as one of the finest singer-songwriters to come out of Ireland in recent years. An award winning- double platinum selling artist, Mick has released five albums to date – including two number ones and received widespread airplay. He became the first Irish musician to ever win awards at the International Songwriting Competition in Nashville, aged 19. His critically acclaimed live performances have seen him sell out shows in Ireland's Olympia Theatre and Cork Opera House. Mick first picked up a guitar at age of 14 under the musical influence of his mother's family in their old farmhouse in Blarney, Co. Cork where he grew up listening to Tom Waits, Bob Dylan, Joni Mitchell, Van Morrison, and Jim Croce. Mick wrote songs throughout his teens, while training as a stonemason, which culminated in him signing to a major label at just 21 and releasing his first album "Evening Train". Mick's most recent albums were written in Berlin, a move Mick himself refers to as "self-imposed exile". His current album "I Own You", sees Mick deal with broader issues than previous work including themes of social injustice and inequality. Mick currently lives in County Clare, ... (read more)
Major Stage presents Soul Good - DROM
July 17, 2018 - New York
Colombian Independence Day Celebration with Gregorio Uribe - Drom
July 20, 2018 - New York
This upcoming July 20th come celebrate Colombian Independence with Gregorio Uribe and a great line-up of musicians from the beautiful country of Colombia. Featuring an all-star group of multi-instrumentalist like Martin Vejarano, Andres Garcia and Jonathan Gomez, Gregorio Uribe is ready to make you dance and feel Colombian love and pride. It will be an evening filled with the contagious rhythms like cumbia, bambuco, vallenato, joropo and more. You will hear gaitas, clarinet, guitar, tiple, cuatro, lots of percussion and of course accordion galore.... It will be a night of celebration!!
Looking for Free Group Planning Services?
Get free advice on planning your group's trip to New York.
MORE Activity Planner ARTICLES
RESTAURANTS

Beer hall casual meets craft cocktails with a healthy dose o...

THEATER

Kander and Ebb's "musical vaudeville" in which Roxie Hart ga...

SHOPPING

PANDORA, one of the leading names in jewelry for more than 3...

SIGHTSEEING

Opened to the public in 1913 thanks to the ingenuity and amb...