Live Music in Clubs and Bars in Brooklyn This Week - July 15-July 22
July 15, 2018 - by CG Directory Editor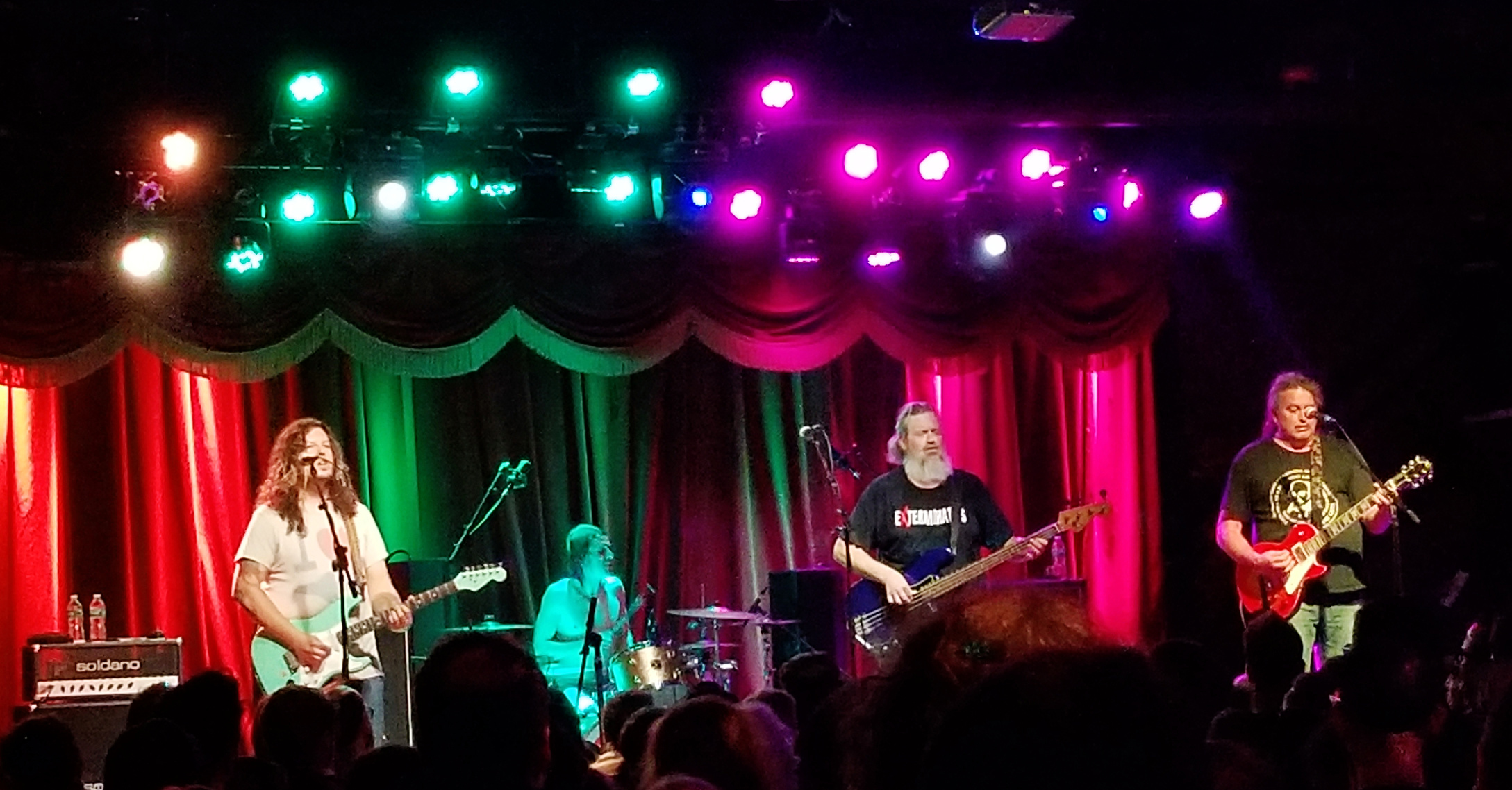 Photo: Vladimir/Flickr

Brooklyn is as happening as cities get, with live music in the bars and clubs from Williamsburg to Park Slope to downtown. With a younger crowd taking to the always trending burough, you can bet that great shows can be found all over Brooklyn. Whether you're more into a rock scene or music that's an eclectic mix, check out places like Brooklyn Steel, Barbes, and the Pine Box Rock Shop all around Brooklyn.


World Cup Finals Live - National Sawdust
July 15, 2018 - Brooklyn
Ever wanted to watch a World Cup finale on the big screen? Now you can! We're showing the final game of the 2018 Men's World Cup on our wall-sized projector and our state-of-the-art surround sound system to maximize your game day experience.
Sasheer Zamata Party Time! - The Bell House
July 15, 2018 - Brooklyn
Sasheer Zamata Party Time is a monthly variety showcase hosted by Sasheer Zamata (SNL, This American Life)! She and resident DJ and pal, Donwill, invite comics and musicians to perform and play party games with the audience. We're all here to party, and you're invited too!
Eva and Taylor F*ck Your Exes - Pine Box Rock Shop
July 15, 2018 - Brooklyn
Eva and Taylor are just two chill ladies! But you should know, they're going to bang your exes. Join them for an evening of comedy about love, dating, shitty breakups, and shittier Tinder dates, featuring some of NYC's hottest talent. Bring a date! Bring an ex! Whoever you bring, they're gonna get smooched. And it's gonna get sexy.
Drunken Planet Earth II with Brian Morabito & Friends - Pine Box Rock Shop
July 15, 2018 - Brooklyn
Have you ever watched a nature documentary and thought; "I wish I was sitting next to someone who knew a lot about animals and could answer my questions in between bouts of shouting one sided arguments with David Attenborough at the tv like a psycho?" Then this is the show for you! Come watch Planet Earth II with Brian and a guest- complete with additional facts, jokes, and drinking rules such as "Any time a homie dies" and "Any time we see true love." Also, if you can stump Brian & his guest with a relevant animal question he'll buy you a shot!
Reverend Vince Anderson and the Love Choir - Union Pool
July 16, 2018 - Brooklyn
Reverend Vince Anderson & the Love Choir, the reason we even do Mondays at all, seriously, we'd probably just stay home all night by our lonesomes, but thanks to the Reverend and his perfect combination of dirty gospel and good vibes, we have found the light!!
Backyard Show - Pine Box Rock Shop
July 16, 2018 - Brooklyn
Co-hosted/produced by longtime comedians, friends, and roommates Leanne Velednitsky and Rebecca Weiser, Backyard Show is a FREE variety show of characters, music, and stand-up about getting cozy with NYC's best comedians, celebrities, and inanimate objects!!
Eilen Jewell - The Bell House
July 17, 2018 - Brooklyn
Eilen Jewell laughs when told her label's president called her a musicologist. But she confirms she and her husband and bandmate, Jason Beek, have a passion for studying American music. "We really love to uncover the past. It's almost like digging for buried treasure," she says. "For me, that's where music is at. I like all kinds of music as long as there's the word early in front of it." For her new album, Down Hearted Blues, on Signature Sounds, they unearthed 12 vintage gems written or made famous by an array of artists both renowned and obscure, from Willie Dixon and Memphis Minnie to Charles Sheffield and Betty James. Then, like expert stonecutters, they chiseled them into exciting new shapes and forms, honoring history while breathing new life into each discovery.
The Brooklyn Spread - The Bell House
July 21, 2018 - Brooklyn
The Brooklyn Spread is a neighborhood festival and a chance to celebrate Brooklyn, food, music, and basketball. The inaugural event includes concert performances headlined by T-Pain and plenty of food from great local restaurants like Frankel's, Sweet Chick, Frankie's Spuntino, Holy Ground BBQ, and more! With all proceeds from the event going towards BKYSC Academy programs, Brooklyn Spread is a unique way to have lots of fun and to support a great local organization at the same time!
Looking for Free Group Planning Services?
Get free advice on planning your group's trip to New York.
MORE Activity Planner ARTICLES
RESTAURANTS

Beer hall casual meets craft cocktails with a healthy dose o...

THEATER

In a heartbeat, 38 planes with 6,579 passengers were strand...

SHOPPING

DataVision is redefining retail with their new, fully intera...

SIGHTSEEING

Opened to the public in 1913 thanks to the ingenuity and amb...