Free Things to Do in Manhattan This Weekend - July 13-July 15
July 9, 2018 - by CG Directory Editor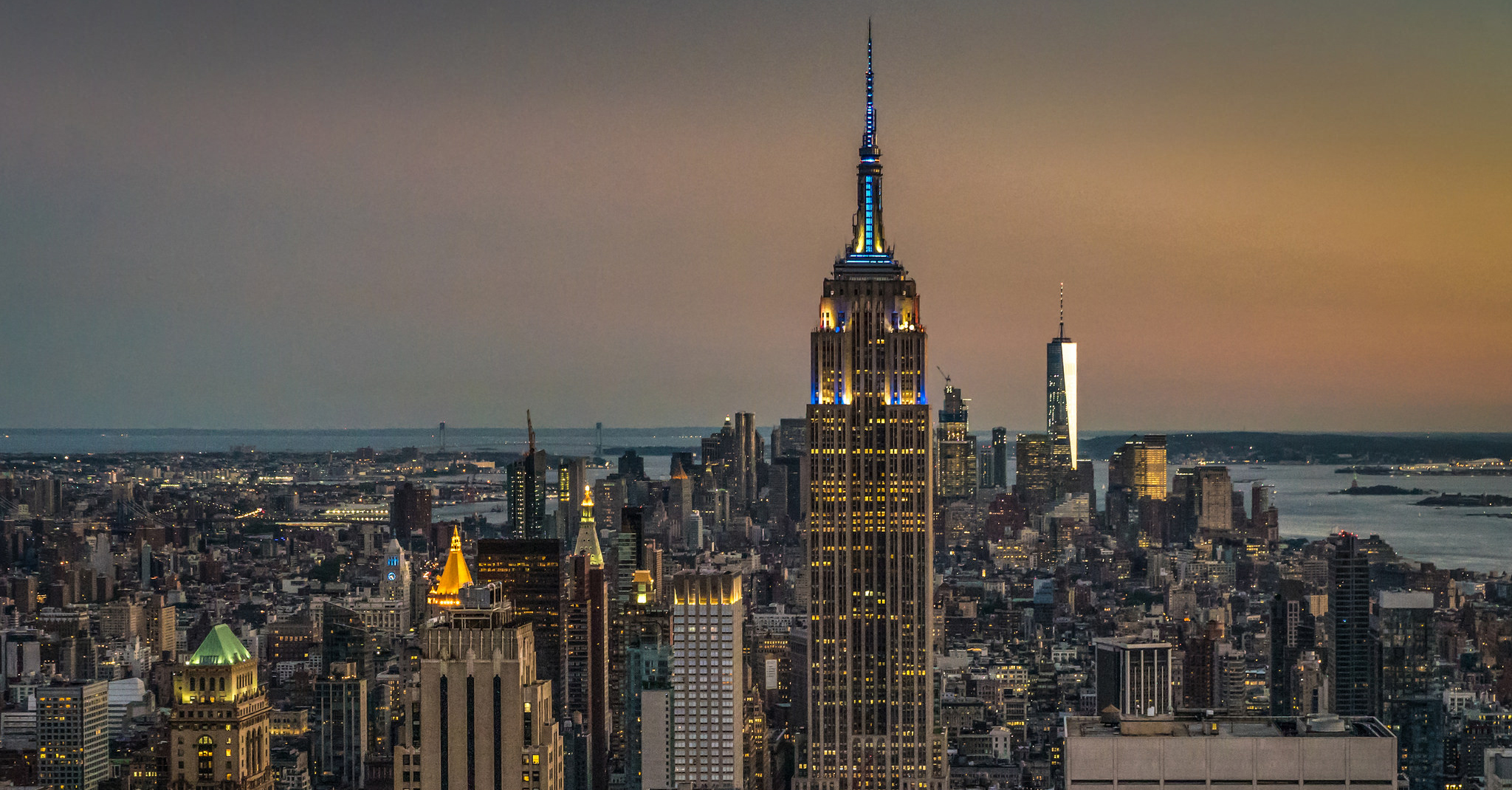 Photo: John St John/Flickr

There's no denying that Manhattan is the sparkle in New York City's eye, but that doesn't mean you have to dump out your wallet to hang out there. City Guide's compiled all the best free things to do in Manhattan this weekend, and for those wanting to explore the city's most famous borough on the cheap, this is your go-to guide.


Hudson Riverflicks - Family Fridays - Hudson River Park's Pier 40
July 13, 2018 - Manhattan
Come out and enjoy a movie on the great Chelsea Lawn Bowl. Bring your blanket and watch recenty blockbuster hits outdoors in your westside backyard!
THE HOLLYWOOD ADRIANA, A Cautionary Tale of Damaged Good - Dixon Place
July 13, 2018 - New York
The breakneck pace of THE HOLLYWOOD ADRIANA is driven by the collision of prose, screenplay, poetry, and opera libretto. In this tragic-comic modern-day love child of Reader's Theatre and Medieval morality plays, Rupert's increasingly bizarre erotic encounters telescope time and place into a hallucinogenic continuum of NOW. Inspired by the murder of silent movie icon Ramon Novarro, the worlds of film, ballet, and opera; Sarah Bernhardt, Maya Plisetskaya, Hector Berlioz; hustlers, drag queens, athletes, and altar boys, all converge in a surreal universe of obsession, love, innocence lost, murder, suicide, and catharsis.
Backstreet Boys on GMA 2018 Summer Concert Series - Rumsey Playfield
July 13, 2018 - New York
Backstreet Boys will be taking over Central Park on July 13th with a free performance as part of this year's Summer Concert Series. All other concerts are free and open to the public and will take place on Fridays from 7 a.m. to 9 a.m. ET. Viewers interested in joining "GMA" in Central Park are encouraged to arrive at Rumsey Playfield via the 72nd Street entrance on Fifth Avenue at 6 a.m. when the park opens to the public. The Summer Concert Series returns for the eighth year to Rumsey Playfield in Central Park, home of City Parks Foundation's SummerStage Festival.
City of Water Day - Pier 17
July 14, 2018 - New York
The City of Water Day brings thousands of people to Seaport District for a day of boat tours, a kayak race, an educational fair, kids' activities and food vendors.
WitchsFest USA—A Pagan Street Faire - Hell's Kitchen Flea Market
July 15, 2018 - New York
We're gearing up for our major WitchsFest USA market on Sunday July 15--a very big market where we expect more than 40 magical vendors in addition to our regular antiques, collectibles and vintage vendors.
We Have Your "COUNTRY" Covered! In the heart of Times Square: Opry City Stage is the best place to watch the 2018 FIFA World Cup - Opry City Stage
Through July 15, 2018 - New Yorl
If you're not in Russia enjoying the 2018 FIFA World Cup and happen to be in Times Square, the "Crossroads of the World", we have an ideal location to watch the universe's most anticipated soccer event. Newly-opened Opry City Stage , located on 1604 Broadway between 48th and 49th Streets, is opening its doors to soccer fans from all across the globe to enjoy this year's World Cup action beginning JUNE 14 THROUGH THE CHAMPIONSHIP GAME ON July 15. Opry City Stage, home to mouth-watering southern cuisine and outstanding live country music performances, will have 19 wide-screen televisions and three jumbotrons (120"/7 ft. by 7 ft) with stadium surround sound dedicated to World Cup Doors open EACH DAY AT 8 A.M. with World Cup broadcasts on Opry televisions throughout the day. Opry City Stage will recognize and honor fans wearing jerseys of their favorite World Cup team with special-priced drinks – including beers from all across the world – and food. Opry plans additional World Cup promotions including Tuesdays' two-step dance salute to international soccer fans.
Anselm Kiefer: Uraeus - Rockefeller Center
Through July 22, 2018 - New York
Uraeus, Anselm Kiefer's first site-specific outdoor public sculpture ever to be commissioned for the United States will be on display this spring at the top of the Channel Gardens, facing Fifth Avenue. Ureaus, presented by Gagosian and organized by Public Art Fund and Tishman Speyer, consists of a gigantic open book with eagle's wings 30 feet in span, both made of lead, on top of a 20-foot-tall lead-clad stainless steel column. Clustered around the base of the column are further outsize lead books, while a large snake coils up the column. Lead is one of the artist's preferred materials for its soft, fluid properties traditionally associated with alchemical transformation, especially its second stage: dissolution. Kiefer is the most prominent German artist of the generation born in or shortly after World War II, a figure of international standing who was recently awarded the J. Paul Getty Medal (2017). The sculpture's cryptic title, Uraeus, refers to the erect shape of the Egyptian cobra, associated with the serpent goddess Wadjet and a symbol of power and divine authority. The wings evoke the headdresses and necklaces worn by Egyptian royalty in homage to the vulture goddess ... (read more)
Twilight Open House: Kiki Smith at Eldridge - Museum at Eldridge Street
Through August 22, 2018 - New York
We're swinging open the grand doors of the Museum after-hours for three special evenings welcoming art lovers to our latest exhibition. Kiki Smith titled this show Below the Horizon because she felt "that's when we have access to the stars." Stars are a consistent theme in her work, nowhere more so than here at Eldridge, where stars fill the stunning stained glass window she designed with architect Deborah Gans. Returning to the Museum for this building-wide show, Smith has selected 50 works in a range of mediums – from works on paper to photographs to sculpture. The exhibition features pieces never before shown in this way – in a dramatically designed National Historic Landmark, originally built in 1887 as a house of worship. Don't miss this chance to have after-work drinks with the art of Kiki Smith!
Sunset on the Hudson - Pier 45 at Hudson River Park
Through August 24, 2018 - New York
Start the weekend with musical entertainment on the waterfront! Bring your friends and a blanket to the Park and listen to local artists ease you out of the week and into the weekend.
RAMM?LLZ??: Racing for Thunder - Red Bull Studios New York
Through August 26, 2018 - New York
The cultural impact of the equation known as The Rammellzee (1960—2010) — legendary artist, graf writer, hip-hop pioneer, Gothic Futurist theoretician and New York cult icon — set the groundwork for today's interdisciplinary creative hyphenates. Taking over the entirety of Red Bull Arts New York, RAMM?LLZ??'s largest survey to date examines the evolution of the artist's diverse body of work. From seminal post-graffiti works to his rare but robust formal output throughout the 1980s, the show features important artworks and sculptures created over the last 20 years of his life. The exhibition gathers archival materials and artworks from RAMM?LLZ??'s estate and collections around the world, alongside oral histories recently commissioned by Red Bull Arts New York. This historic survey aims to introduce a new generation to an artist-prophet from the edge who found himself, again and again, in the center of everything.
New York's Hottest New Outdoor Workout Venue Is…34th Street - Broadway Boulevard
Through August 27, 2018 - New York
The 34th Street district is known for shopping and entertainment, but now a full complement of exercise classes has been added to its list of attractions. And it's all free! Each Wednesday from 6 to 7 PM, the Sweat 34 program offers exercise classes by the city's top fitness studios on Broadway Boulevard outside Macy's. Upcoming Sweat 34 events: Wed., June 13, Wed. Aug 8 Sanctified Booty - This workout with Fitness Sanctuary is designed to strengthen the booty and lower extremities with a mix of strength and conditioning to today's hottest hits. Wed., June 20, Wed. July 25, Wed. Aug. 15 - 305 Fitness - Shed between 500 to 900 calories with this intense 55-minute cardio blast. Wed., June 27, Wed., July 18, Wed. Aug. 22 - IronStrength - Join Dr. Jordan Metzl from the Hospital for Special Surgery for this bootcamp class in the middle of Herald Square for 30 minutes, followed by a rocking Zumba class with Angelina Alfaro. Tues., July 3, Wed. Aug 1 - Ratchet Fitness - A workout with intermittent training that targets everything – abs, glutes, arms, and legs. And if you love working out to hip-hop and love a high-intensity cardio workout, this class is for you! Wed., J... (read more)
Gustav Klimt and Egon Schiele: 1918 Centenary - Neue Galerie New York
Through September 03, 2018 - New York
Gustav Klimt (1862-1918) and Egon Schiele (1890-1918) are two of the greatest artists Austria produced in the early twentieth century. Although born nearly thirty years apart, both tragically died in 1918—the same year that the Austro-Hungarian Empire ceased to exist following its defeat in World War I. Over the intervening century, the works of Klimt and Schiele have come to define the fertile creativity that marked the so-called "joyous apocalypse," an apt term used to connote the waning days of Habsburg rule. This show pays tribute to the groundbreaking achievements of Klimt and Schiele, two masterful artists who are key figures in the collection of the Neue Galerie New York.
Kids Yoga with Sacred Sounds Yoga - Washington Square Park
Through September 12, 2018 - New York
Kids can join in the yoga fun as they stretch and move to songs, rhymes, and more with Sacred Sounds Yoga. Foster creativity, cooperation, and confidence in a safe environment where all kids are perfect just the way they are! Please bring your own yoga mat. Kids can join in the yoga fun as they stretch and move to songs, rhymes, and more with Sacred Sounds Yoga. Foster creativity, cooperation, and confidence in a safe environment where all kids are perfect just the way they are! Please bring your own yoga mat.
Healthy on the Hudson - Hudson River Park
Through September 13, 2018 - New York
Take your workout to our waterfront with Healthy on the Hudson! This FREE exercise series returns for our 20th Anniversary season, giving you opportunities to get fit in your Park every Monday, Wednesday and Thursday all summer long. Every Thursday from May 24 through in September 13 from 6:30 – 7:30 PM, join us for Yoga at Pier 46 in partnership with Shape Up NYC! Enhance your yoga practice with skilled instructors and a rejuvenating river view. Bring your own mat!
Big City Fishing Sundays on Pier 25 - Pier 25 at Hudson River Park
Through September 30, 2018 - New York
Adults and kids aged 5+ learn how to fish while engaging with trained environmental educators about river science topics. We provide the rods, reels and instruction.
Healthy on the Hudson — Tai Chi - Pier 84
Through November 05, 2018 - New York
Take your workout to our waterfront with Healthy on the Hudson! This FREE exercise series returns for our 20th Anniversary season, giving you opportunities to get fit in your Park every Monday, Wednesday and Thursday all summer long. Every Monday in June and July from 6:30 – 7:30 PM, join us for Tai Chi at Pier 84 in partnership with T'ai Chi Chuan! All are welcome to participate in this ancient Chinese system of movement for health and vitality.
Looking for Free Group Planning Services?
Get free advice on planning your group's trip to New York.
MORE Activity Planner ARTICLES
RESTAURANTS

Vida Verde brings the tastes, colors, sounds, and scents of ...

THEATER

In a heartbeat, 38 planes with 6,579 passengers were strand...

SHOPPING

An array of quality branded merchandise showcasing HBO's® aw...

SIGHTSEEING

Located in Times Square in the heart of New York City, Riple...