Films to See in New York City This Week - May 13-May 20
May 13, 2018 - by CG Directory Editor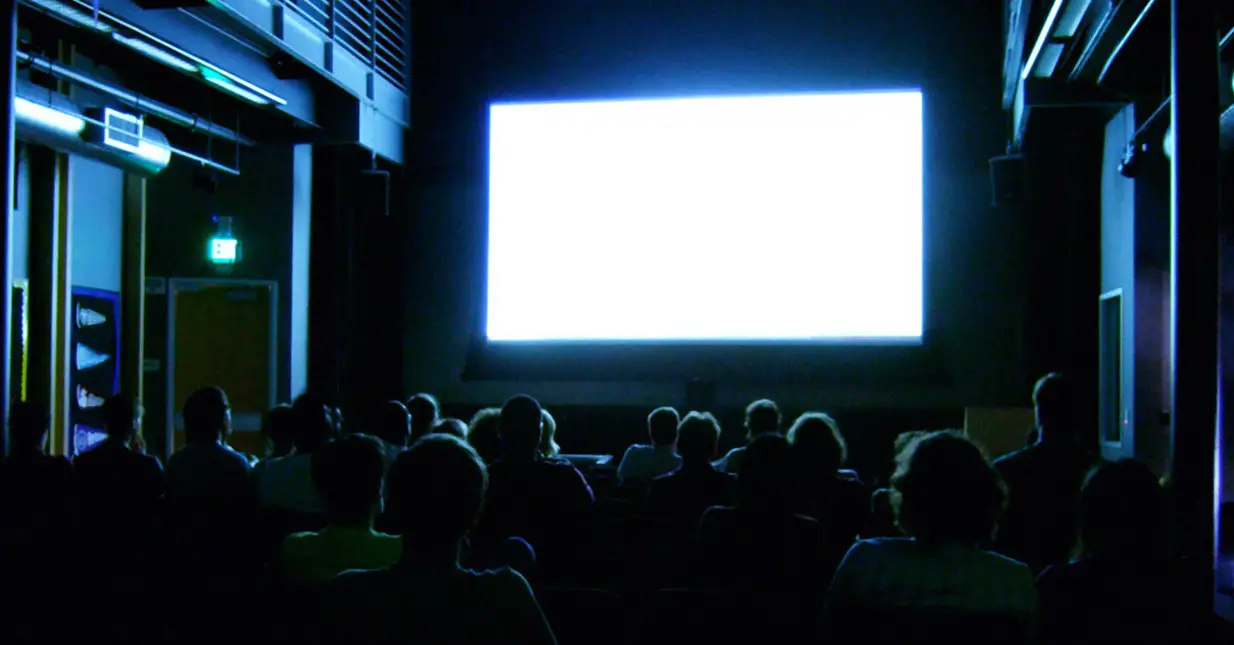 Photo: Flickr/Kenneth Lu

New York has a vibrant repertory film scene, with classic movie houses like Film Forum joined by newer venues like Metrograph, Videology, and Nitehawk Cinema. You can also find movie specials, premieres, and simulcasts like the Metropolitan Opera Live in HD listed in City Guide?s film calendar section.

9th Annual NYC Independent Film Festival - The Producers' Club
Through May 13, 2018 - New York
The 9th Annual NYC Independent Film Festival will be taking place this year from May 7th to May 13th in the heart of New York City. The Festival will screen over 250 films from over 30 countries, as well as hosting networking events and educational panels. For more information, please visit: www.nycindieff.com The Festival serves as a showcase for the best of indie film from over 30 countries around the world. Official selections at the Festival have gone on to be shortlisted at the Oscars, most recently including 2018 Best Animated Short nominee In a Heartbeat, as well as get distribution at our events, including 2017 official selection Bruce, acquired by Comedy Dynamics. The Festival is placing a heavy emphasis on educating young, independent filmmakers by offering panels and presentations on topics including Film Distribution, Music Licensing, Film Finance, Women in Film, and many more. For the second year, the Festival will be holding a Virtual Reality showcase, exhibiting the finalists in the category. The VR showcase is open to the public for free! In response to multiple sold out screenings in 2017, the Festival will also be hosting live performances by our short s... (read more)
Stage & Screen: 'SpongeBob SquarePants' - SVA Theater
May 14, 2018 - New York
SVA Theatre and Show-Score.com present this special event…Enjoy the television episode that inspired SpongeBob SquarePants The Broadway Musical, followed by a Q&A with the musical's executive producer, Susan Vargo, and other guests. Learn about the path from screen to stage and then enjoy the TV show on the big screen (an incredibly rare opportunity) in a room full of fellow theatre fans.
'The Band's Visit' Screening and Q&A - SVA Theatre
May 20, 2018 - New York
SVA Theatre and Show-Score.com present a special event…"The Band's Visit" is one of this year's big Broadway hits, but many people don't know that it started life as a movie. In addition to a screening of 2007 film in its original big screen format, the musical's director David Cromer and bookwriter Itamar Moses will kick off the evening by discussing the musical's journey from screen to stage in conversation with Show-Score's resident film expert, Nathaniel Rodgers (creator of The Film Experience). You might even get the chance to ask a question to these incredible artists yourself!
Paradise Blue - Signature Theatre
Through June 03, 2018 - New York
In 1949, Detroit's Blackbottom neighborhood is gentrifying. Blue, a troubled trumpeter and the owner of Paradise Club, is torn between remaining in Blackbottom with his loyal lover Pumpkin and leaving behind a traumatic past. But when the arrival of a mysterious woman stirs up tensions, the fate of Paradise Club hangs in the balance. Paradise Blue is the first production of Obie Award-winning playwright Dominique Morisseau's Signature Residency. Directed by Tony Award-winner Ruben Santiago-Hudson (The Piano Lesson, Jitney), it is a thrilling and timely look at the changes a community endures to find its resilience.
Our Lady of 121st Street - Signature Theatre
Through June 10, 2018 - New York
After the death of the beloved Sister Rose, a group of her former students return to their Harlem neighborhood to pay respects. But at the Funeral Home, there's a problem—her dead body has been stolen. An irreverently brash and insightful dark comedy, Our Lady of 121st Street paints a vivid comic portrait of what happens when old friends meet old wounds and how old habits die hard.
72 Hour Shootout Film Competition - Asian American Film Lab
Through August 01, 2018 - New York
JOIN THE FILM LAB! Create and Nurture Diverse & Innovative New Entertainment! Film Lab has an open Officer position and is currently accepting applications for Treasurer. The Treasurer applies for 2-3 grants a year. The position is unsalaried, however the Treasurer receives a commission from each successful grant award and works with a fabulous team doing great work to create positive social change through media entertainment! Email info@film-lab.org for more information. JOIN THE FILM LAB! Create and Nurture Diverse & Innovative New Entertainment! Film Lab is now accepting applications for the 2018 72 Hour Shootout filmmaking competition coordinator. Registration for the competition opens March 1st, 2018, and ends with a grand finale screening of the top ten films at AAIFF in NYC in the summer of 2018. The coordinator should have some filmmaking experience and must be local to NYC and generally available during May-August 2018! Email Shootout@film-lab.org for more information.
AMNH to Open Amazon Adventure in 3D Digital March 9 - American Museum of Natural History
Through September 13, 2018 - New York
Amazon Adventure traces the extraordinary journey of 19th-century naturalist and explorer Henry Walter Bates—the most influential scientist you've never heard of—who provided "the beautiful proof" to Charles Darwin for his revolutionary theory of evolution by natural selection, the scientific explanation for the development of life on Earth. As a young man, Bates risked his life for science during his 11-year expedition into the Amazon rainforest. The film is a compelling detective story of peril, perseverance, and, ultimately, success, drawing audiences into his fascinating study of animal mimicry, the phenomenon in which one animal adopts the look of another. Filmed on location, Amazon Adventure plunges audiences into a wild world of breathtaking beauty and captivating animals, including an array of nature's masters of mimicry. Painstakingly researched for three years, the film enlisted the expertise of more than 100 scientists and historical advisers. The team's commitment to authenticity not only resulted in this rigorous re-creation, even using actual instruments and tools from the 1850s, but the writing team also incorporated many of Bates' own words, as he was a gifted stor... (read more)
Looking for Free Group Planning Services?
Get free advice on planning your group's trip to New York.
MORE Activity Planner ARTICLES
RESTAURANTS

Beloved midtown spot takes inspiration from local tradition,...

THEATER

The Imbible sweeps audiences along a 10,000-year journey thr...

SHOPPING

Specializing in the great vineyards of California, France, A...

SIGHTSEEING

CitySights' hop-on, hop-off bus tours are operated on a flee...