Events for Kids in New York City This Weekend - April 27-April 29
April 23, 2018 - by CG Directory Editor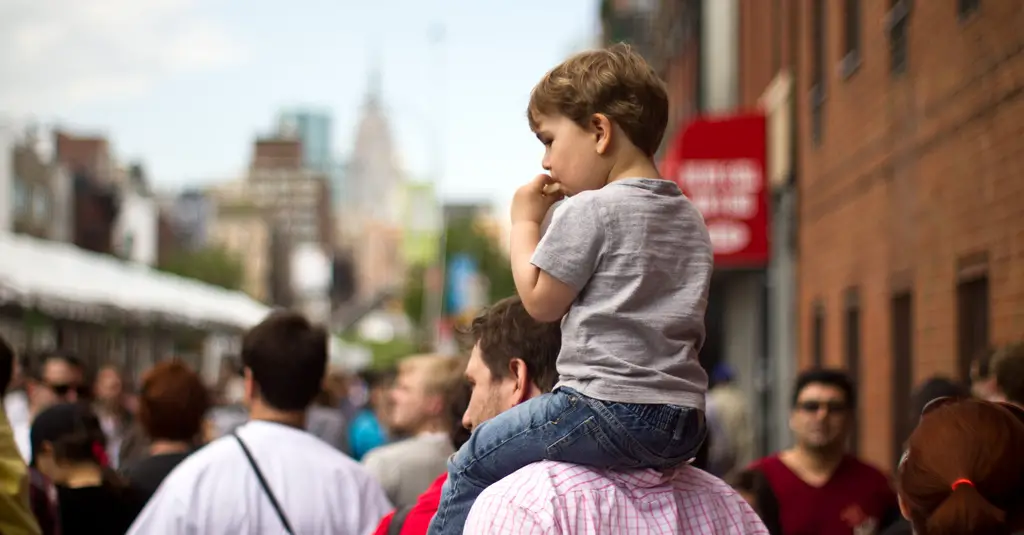 Photo: Michael Dougherty/Flickr

While New York City is often thought of as a playground for adults, there's still plenty of fun activities with children. From museum specials to readings to musical performances, City Guide's collection of weekend events for kids in New York City will have your little ones never wanting to leave the concrete jungle.


Shababa Fridays - 92Y
April 27, 2018 - Upper East Side
Get ready for Shabbat with a joyous and active musical experience! Children, parents, grandparents and nannies are all a part of our Shababa Friday family. Join us for this playful and soulful experience of singing, dancing, jumping and celebrating as a community!
Pete the Cat - Paper Mill Playhouse
April 28, 2018 - Millburn
Pete the Cat is sent to live with the Jimmy Biddle's family to learn his manners - and boy are they sqaure! But fot the groovy blue cat, life is an adventure no matter where you wind up, so the minute Pete walks in the door, he gets the whole family rocking. Along the way, they learn a little something new about inspiration. Join Jimmy and Pete on an adventure of friendship, all the way to Paris and back in a VW Bus.
Bark Avenue Adopt-A-Thon - Carroll Park
April 29, 2018 - Brooklyn
The Bark Avenue Adopt-A-Thon is a fun free educational event to raise awareness around the importance of adopting and to find forever loving homes for our city's shelter animals. The dogs up for adoption walk down a red carpet, the so called 'Bark Avenue' and there's a lot of fun activities for kids, adults and our four-legged friends. This year we have a 70's 'Disco Dog' theme and Brooklyn's own, 'Brian Travolta' will kick off the event by showing us some disco moves this dog day afternoon! ANIMAL SHELTERS/RESCUE GROUPS: ANIMAL CARE CENTERS OF NYC ANIMAL HAVEN ASPCA BADASS BROOKLYN ANIMAL RESCUE BEST FRIENDS ANIMAL SOCIETY BIDEAWEE HEVENLY ANGELS ANIMAL RESCUE SECOND CHANCE RESCUE NYC THE SATO PROJECT
Open Studio for Families - Solomon R. Guggenheim Museum
April 29, 2018 - New York
For families with children ages 3 and up. Explore the themes and materials seen in the works on view at our drop-in studio art-making program.
New York City Children's Theater presents The Little Red Fish - The Lion Theatre at Theatre Row
Through April 29, 2018 - New York
New York City Children's Theater presents The Little Red Fish April 7 - 29, 2018; Sat. & Sun. at 11am & 2pm The Lion Theatre at Theatre Row 410 West 42nd Street, New York, NY 10036 Created by Puppet Kitchen When Jeje is finally allowed to accompany his grandfather to the library, he brings his pet fish in a bowl along with him. But after the fish disappears into a book, Jeje must dive in and travel through the adventure-filled pages to follow his friend. Puppet Kitchen, the team behind the puppetry in last year's family hit The Very Hungry Caterpillar Show, has created a brand new puppet adventure for you and your family. 50 min. Best for ages 3 and up. Tickets, $29.25 each ABOUT NEW YORK CITY CHILDREN'S THEATER New York City Children's Theater (formerly Making Books Sing) is an award-winning nonprofit organization that creates original, entertaining and enriching theater for young audiences and adults to enjoy together. In 1996, New York City Children's Theater began as the family theater and education program of the Tony Award-winning Vineyard Theatre. It became an independent 501(c)(3) nonprofit in 2001. For more than 20 years, our local and nationally re... (read more)
Modeling school New York - Modeling school
Through April 29, 2018 - New York
We have over 20 years of professional modelling experience and knowledge regarding fashion show organisation and Runway Training . During your Workshop, all your questions about modelling will be answered, fully aware of how the industry is run and organised and also how to work in the modelling business, along with advice for attending interviews for auditions with Photographs,Agents and casting Directors. Your goal is to become a Model or only get more self esteem This is the place where you will learn the things You need to know. How to become a Model Types of modeling Rules of modeling Walking the Catwalk Techniques of motion and gestures Facial expression Posing in front of the camera and much more Contact Us Today! If you would like to attend our next model training and confidence building workshop please email us. We look forward to hearing from you. www.fashionshowteam.com www.sabine-ganatz.com Model school New York, Model Coach and fashion show trainer www.sabineganatz.com
Storytime and Singalong for Kids - Housing Works - Bookstore Cafe
Through June 06, 2018 - New York
Join Ingrid Running for reading, singing, and dancing appropriate for kids 3 and under and their caretakers. $5 per family at the door.
NYC Scavenger Hunt - Central Park
Through December 30, 2018 - New York
Join Big City Hunt on an Epic Scavenger Hunt Tour of Central Park. This scavenger hunt is great for kids, families, and friends. You'll learn a ton about your city and Central Park! New York's Central Park stretches across 843 acres of land. It is larger than independent city-states Monaco and Vatican City combined. Bethesda Fountain, Belvedere Castle, and The Dakota are just a few of the landmarks you'll discover on this exciting two-hour hunt. Explore Central Park's rich history through this fun and engaging hunt through this iconic park using your smartphone. Check out this page for more information: https://www.scavengerhunt.com/locations/central_park_nyc_scavenger_hunt.html
Connected Worlds - New York Hall of Science
Through January 31, 2020 - Flushing Meadows, Queens
The New York Hall of Science (NYSCI) will open Connected Worlds, its exciting and groundbreaking new exhibition on environmental sustainability, on June 27, 2015. Presented in NYSCI's iconic Great Hall, Connected Worlds is a fully immersive, digitally rendered interactive experience where visitors are encouraged to explore the interconnectedness of different environments, learn about the importance of keeping systems in balance, and see how our individual and collective actions can have widespread impact. Through their gestures and movements, visitors interact with animated creatures, plants, trees and other objects, and see how human decisions affect the environment. "Connected Worlds reflects what NYSCI is all about – a playful hands-on activity, a focus on problem-solving, and deep engagement with a topic. Connected Worlds gives visitors confidence in their ability to effect change, and empowers them within a larger environment," said Margaret Honey, president and CEO of NYSCI. "This leads to passionate learners – a hallmark of the NYSCI experience." Connected Worlds features gesture-based technologies that generate and project images onto seven massive screens. Six... (read more)
Looking for Free Group Planning Services?
Get free advice on planning your group's trip to New York.
MORE Activity Planner ARTICLES
RESTAURANTS

Multi-concept restaurant offering modern Japanese cuisine, a...

THEATER

In a heartbeat, 38 planes with 6,579 passengers were strand...

SHOPPING

Find the right gear for your workout. ...

SIGHTSEEING

Sweeping, unobstructed, open-air views of NYC from the top o...