Where To Eat Near Lincoln Center
December 10, 2015 - by Irvina Lew
Restaurants are just one of the many draws of the area around Lincoln Center, that stretch of Manhattan's Upper West Side famous for attracting avid concert and theater goers, dance and opera buffs, film and library lovers, and tourists from around the world. From the kindergarten set at Young People's Concerts to seniors at matinee and evening performances, everyone wants to dine, drink, or "get a bite" nearby, before or after the show. Among the many options, here are our picks for the ten best places to eat around Lincoln Center.
French Near Lincoln Center: Bar Boulud
Acclaimed chef Daniel Boulud dominates the corner of 64th and Broadway. Bar Boulud offers an authentic array of charcuterie and top wines; Boulud Sud features a Mediterranean menu and décor; and Épicerie Boulud provides light bites à la française. 1900 Broadway, 212-595-0303, barboulud.com
Prix Fixe Near Lincoln Center: La Boîte en Bois
La Boîte en Bois is reached down ten steps and beyond lace curtains, which open into an intimate neighborhood brownstone. Among the petits plaisirs, there are escargots, traditional fish soup Marseillaise, house-cured salmon, and welcoming prix fixe lunch and pre-theater menus. 75 W. 68th St., 212- 874-2705, laboitenyc.com
Bistros Near Lincoln Center: Café Luxembourg
Café Luxembourg is an authentic, casual-yet-substantial, street-front French bistro. At breakfast, enjoy croissants; there are also classic omelettes, French onion soup, steak tartare, steak frites, and gluten-free options, all only a short walk up Broadway or Amsterdam. 200 W. 70th St., 212-873-7411, cafeluxembourg.com
Italian Near Lincoln Center: Lincoln Ristorante
The serene and spacious Lincoln Ristorante is part of the Patina Group, a culinary empire named for Joachim Splichal's first award-winning Los Angeles restaurant. Here, chef Jonathan Benno earned a Michelin star for his authentic, contemporary cucina Italiana. 142 W. 65th St., 212- 359- 6500, lincolnristorante.com
Haute Near Lincoln Center: Nougatine & Terrace at Jean-George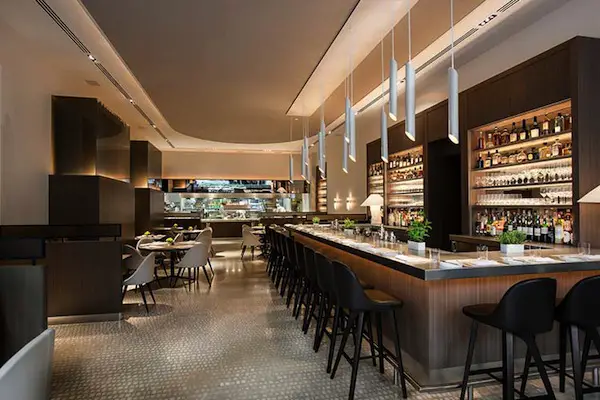 Nougatine & Terrace at Jean-George is chef Jean-George's more-casual, less-extravagant sister restaurant, where French cuisine is equally exquisitely sourced, prepared, and served. Its multi-course prix-fixe lunch facing Central Park ranks as one of the best values in town. 1 Central Park West, 212-299-3900, jean-georgerestaurant.com
Bar Food Near Lincoln Center: P.J. Clarke's
P.J. Clarke's is a New York institution, with a saloon atmosphere to match the historic images on its walls. At the marble oyster bar or at tables with red checked cloths, homemade potato chips are devoured with seafood and burgers, tuna tartare, and a free-range chicken pot pie. 44 W. 63rd St., 212-957-9700, pjclarkes.com
Mexican Near Lincoln Center: Rosa Mexicano
At Rosa Mexicano, the menu stars three starters to share: a great guacamole prepared tableside (with warmed tortilla chips), queso fundido—a cheese melt on corn tortillas— and crispy tortilla nachos. These arrive with or without braised chicken or beef. There are many classics to follow on an upscale entree list. 61 Columbus Ave., 212-977-7700, rosamexicano.com
Chinese Near Lincoln Center: Shun Lee West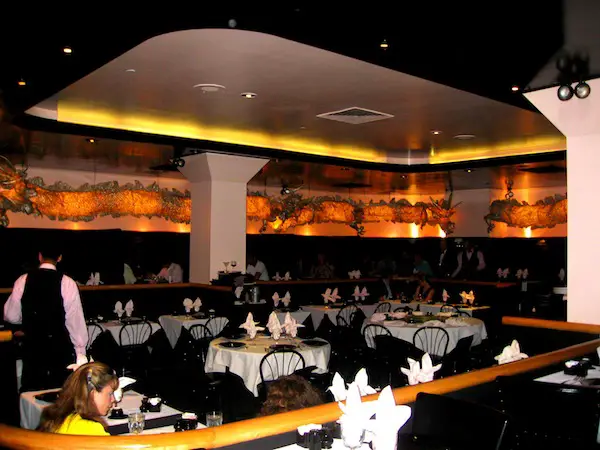 Shun Lee West—within a chic, black-lacquered space accented in red—obliges with haute Chinese food from dim sum to shredded beef, Peking duck to crispy prawns. Their adjacent café serves similar fare, but faster and for less. 43 W. 65th St, 212- 769- 3888, shunleepalace.net
American Near Lincoln Center: The Smith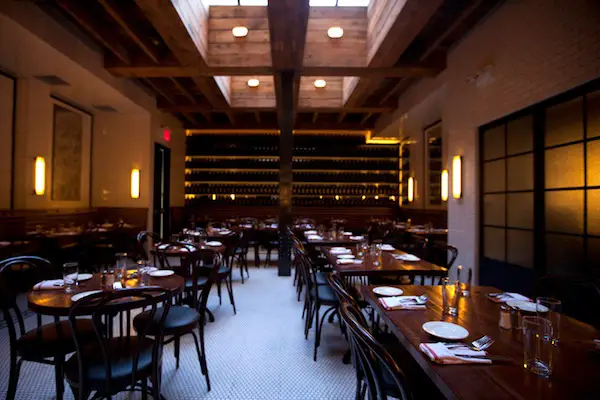 The Smith is as American as s'mores! The staff smiles amidst crowds, dons red flags in gluten-free zones, and serves large, perfectly prepared portions of jumbo shrimp, lobster rolls, mac 'n' cheese, pork chops, and braised ribs. 1900 Broadway, 212-496-5700; thesmithrestaurant.com
Farm-to-Table Near Lincoln Center: Telepan
Telepan is located within an elegant, double-width, westside brownstone, decorated with large photographs of delectable produce. Bill Telepan, who recently earned a Michelin star for his sophisticated Nouveau American farm-to-table cuisine, also offers an attractive prix fixe lunch and Sunday brunch. 72 W. 69th St., 212-580-4300, telepan-ny.com
Looking for Free Group Planning Services?
Get free advice on planning your group's trip to New York.
RESTAURANTS

Multi-concept restaurant offering modern Japanese cuisine, a...

THEATER

In a heartbeat, 38 planes with 6,579 passengers were strand...

SHOPPING

PANDORA, one of the leading names in jewelry for more than 3...

SIGHTSEEING

The 9/11 Memorial honors the nearly 3,000 people killed in t...