The Best Restaurants to Celebrate Chinese New Year in NYC
February 16, 2018 - by Regina Molaro
As of February 16th, revelers will begin the Chinese Lunar New Year with Year of the Dog celebrations kicking off all around New York City. The bustling Chinatown area will be a prime destination for celebrating. A New Year's Day Firecracker Ceremony and Cultural Festival will be held on the 16th and a parade and festival will be held on the 25th. Both will be held at Sara D. Roosevelt Park at Grand and Chrystie Streets in Manhattan. If you'd like to sample some of the city's amazing Chinese food, here are our picks for the best of the best.
Shanghai Cuisine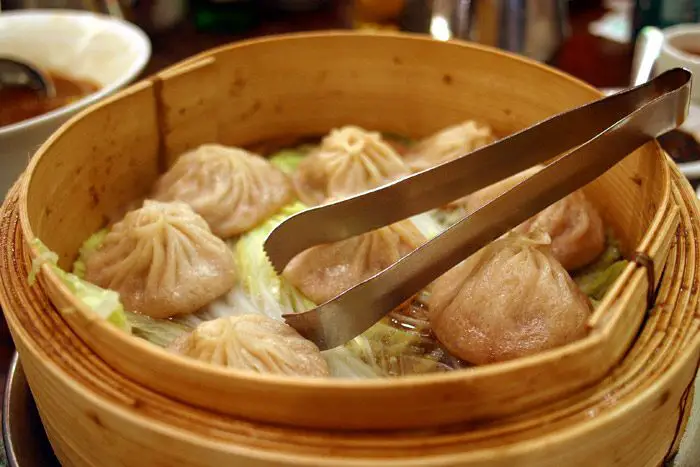 This downtown bar and restaurant offers, as the name suggests, authentic Shanghai cuisine. The extensive menu includes healthy options such as the Shanghai mixed veggies with tofu and sautéed water spinach. Fish aficionados can dive into the scallion braised tilapia or the crispy shrimp with garlic, both Shanghai Cuisine standouts. Other dishes include beef, duck, chicken, pork, dim sum, and more. 89 Bayard St., 212-732-8988, shanghaicuisinenyc.com
fresh&co
This year, fresh&co—a destination for chef-inspired organic seasonal food—will be celebrating at its Canal Street Market location. The restaurant is introducing a special Miso Lucky Bowl via a partnership with creative agency Luckyrice, which is dedicated to celebrating Asian food culture. The bowl features a fusion of brown rice, miso beets, bok choy, avocado, sesame seeds, scallions, and bean sprouts. It will be available at the 261 Canal Street location from February 16th through the end of the month. 261 Canal St., 212-867-0053, freshandco.com
Ding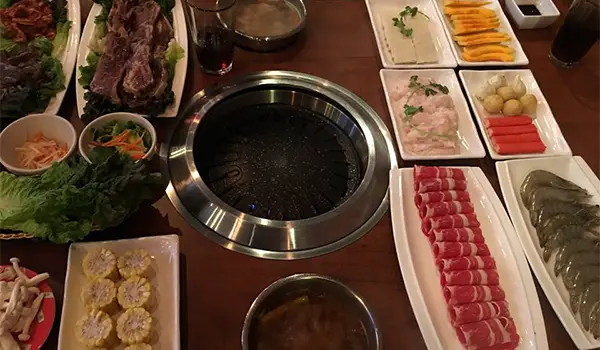 Everything on Ding Chinese Restaurant's menu is worth your while, especially the specialty Szechuan selection. If you've never tried a hot pot, it's a great way to share a communal meal, making your own soup on the center of the table. The Ding gourmet offerings are perfect for anyone looking for a little bit of a spicy kick, as is the spicy dried pot. If you're craving something a little more classic, beef, chicken, seafood, combo… they've got it all. The final kicker? Ding is in the heart of the Theater District and Times Square, so you can slurp down your dinner right near the middle of everything. 234 W. 48th St., 212-265-0828, dingtimesquare.com
Hwa Yuan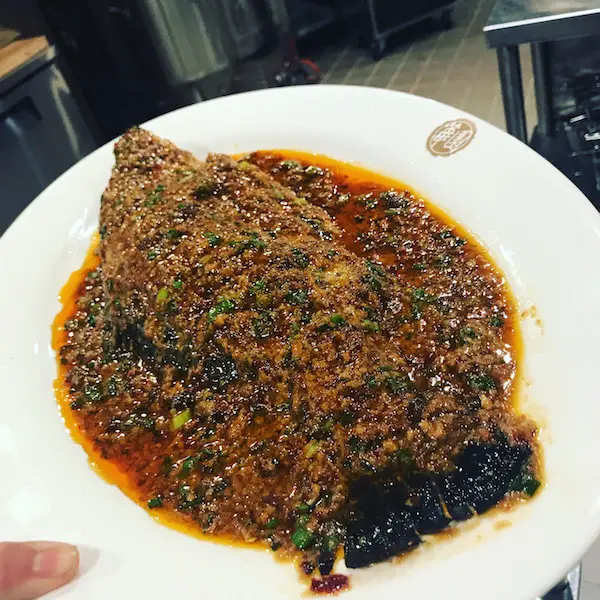 Hwa Yuan will offer its guests a special Chinese New Year menu, which will include its notable Hot Bean Sauce Whole Fish. Celebrate in style at this eatery, located in an elaborate three-story space that is accented with hints of Chinese decor. 42 E. Broadway, 212-966-6002, hwayuannyc.com
Little Tong Noodle Shop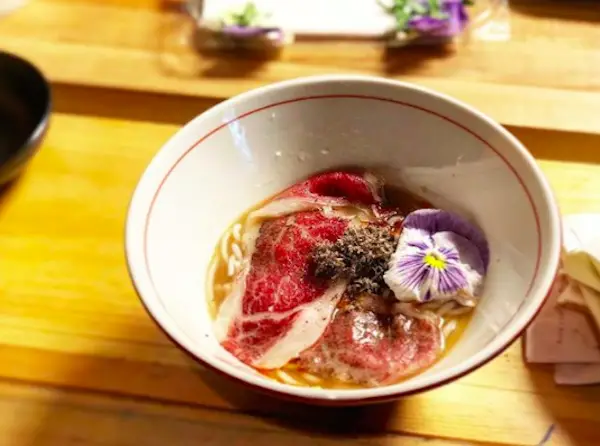 East Village "mixian" restaurant Little Tong Noodle Shop is kicking off a new tradition. It will offer its first ever 16-day celebration of Chinese New Year specials. The dishes draw inspiration from previous new year's celebrations that Chef Simone Tong celebrated with his family as a child. The menu will incorporate local ingredients that are available in Manhattan. Some of the offerings are a bit untraditional, but are undeniably Little Tong. From the goubuli 18-fold dumplings to the Yuan Xiao (sweet sticky rice ball soup), each day offers a unique culinary experience. 177 First Ave., 929-367-8664, littletong.com
RedFarm
Farm-to-table inspired RedFarm is a modern Chinese restaurant that will offer an array of new black truffle dishes, which include soup dumplings, chowder, fried rice, and grilled lobster with black truffle sauce. Straying from the unifying décor at many casual Chinese eateries, Red Farm boasts a modern urban rustic vibe. Painted white brick walls and exposed wooden beams create a quaint farmhouse feel. RedFarm also serves gluten-free options and vegetarian dishes. West Village (212-792-9700, 529 Hudson St.) and Upper East Side (212-792-9700, 2170 Broadway), redfarmnyc.com
Hong Kong Station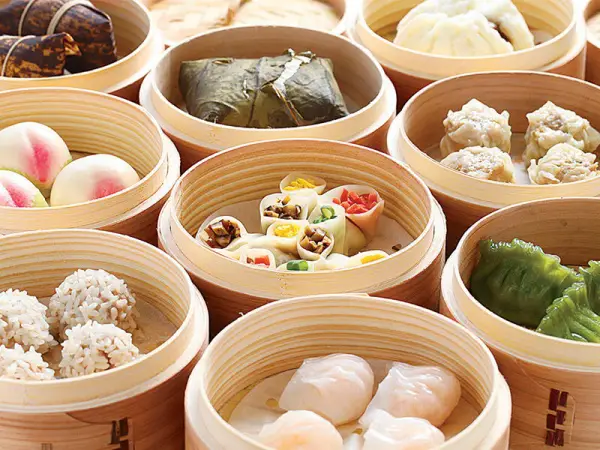 Beautiful bamboo-decorated ambiance with excellent and reasonably priced Chinese cuisine awaits at Hong Kong Station in the heart of the Theatre District. You'll find some of the best dim sum in midtown (pictured above) and lunch specials are only $9.95. All your favorites are here, including soups, congee, seafood, noodle and rice favorites, casserole, vegetable, beef, pork, chicken, and duck. 157 W. 47th St., 646-429-8277, hongkongstation47.com
For more information on NYC's 2018 Chinese New Year festivities, visit nycgovparks.org/events/lunar-new-year.
Looking for Free Group Planning Services?
Get free advice on planning your group's trip to New York.
RESTAURANTS

Brings together the character of Hell's Kitchen past with th...

THEATER

In a heartbeat, 38 planes with 6,579 passengers were strand...

SHOPPING

The sweetest experience in Times Square!...

SIGHTSEEING

Located in Times Square in the heart of New York City, Riple...