Cat People: NYC Hosts Second Annual Cat Conference 'Jackson Galaxy's Cat Camp' This May
February 8, 2018 - by Chelsey Grasso
Cat owners and wannabe cat owners, it's time to mark your calendars. For the weekend of May 5th and May 6th, 2018 you'll want to be in New York City for the second annual get-together of the first feline-focused conference this city has ever seen. Cat Camp is going to be the must-attend event for every cat person in the NYC area come early March, filled with vendors, shopping experiences, inspirational talks, and an adoption area. Get your tickets meow (sorry, we had to).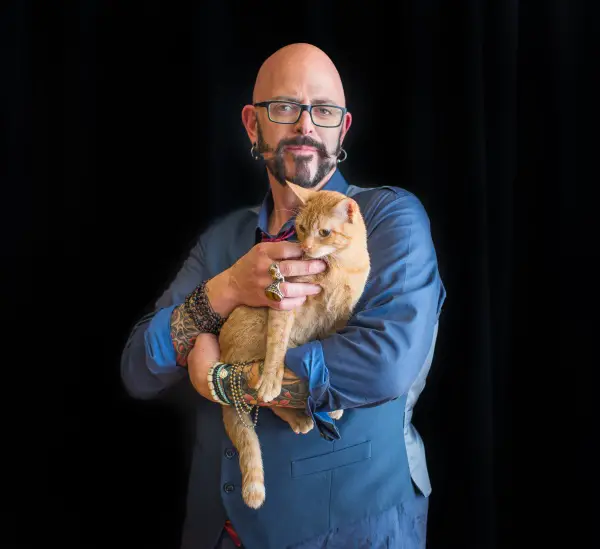 Photo credit: Andrew Marttila.

New for this year is a bigger location, and new partnership. The Cat Daddy himself, Jackson Galaxy, now has his name on the marquee: Cat Camp for 2018 will be transformed into Jackson Galaxy's Cat Camp. Jackson hosts Animal Planet's My Cat From Hell and is a two-time New York Times best-selling author. He has over 20 years' experience in helping humans understand cats and helping cats "find their mojo."
This year, in order to accommodate the wildly popular response from last year's NYC cat-loving community, the event is moving to the Penn Pavilion, centrally located across the street from Penn Station on 34th St. and Seventh Ave. The 2018 event will span two floors and be able to showcase nearly 300 adoptable cats, many of senior age and with special needs, in an area that will be open to the public. (Last year, animal rescue groups placed 60 cats who were featured in the adoption area into loving "furever" homes, and $15,000 was raised for the non-profit groups involved.)
The Petco Foundation will also be on site at the event to film event goers sharing their personal stories about the everyday actions they take to help save cat lives across the country. These stories will be shared during the Foundation's annual "Be a Lifesaver" campaign, which celebrates the individuals and organizations working to create a lifesaving nation.

"As soon as I walked through the doors to speak at last year's inaugural Cat Camp, I was instantly overtaken with an indescribable sense of joy," said Galaxy. "At first I thought I was being swept up in the high-energy celebration of all things feline, but then I realized there was something deeper that informed that emotion; at the heart of that celebration was a true feeling of community, a sense that I was surrounded by 'my people.' These were not only cat lovers, but cat rescuers, cat advocates, people who loved cats to the point that they would parade around in their finest cat ears and also do something for the good of all cats. After spending time soaking it all in, delivering the keynote address and spending time with Christina and her husband Simon, I knew I HAD to be a bigger part of Cat Camp. Now that we've joined forces, you can expect Cat Camp to be even bigger and better in 2018, with more celebration, more fun, more adoptable animals, more education and advocacy. This is a party which will have a lasting impact for those who love cats, and, most importantly, for the cats who need us."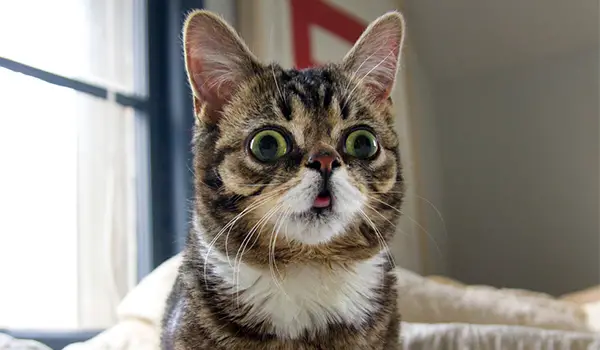 Christina Ha, founder of NYC's first cat cafe, Meow Parlour, will again be organizing the weekend event this year.
"I was introduced to Jackson's magic through his show, My Cat From Hell, when I rescued my first cat," said Ha. "Jackson has shaped my relationship with my (now 5) cats, and his tips from his show helped me with designing Meow Parlour to be fun, engaging, and comfortable for the cats there. His messaging is improving the relationships of humans and their felines all over the world. When he first emailed me out of the blue in 2017 to say that he'd been waiting for an event like Cat Camp, I was so excited, and my mind is blown that the very person who taught me so much about cats is now my partner with helping others learn through Cat Camp, and we're so excited that it will be bigger and even more accessible to the cat lovers in NYC and beyond."
What Will There Be to Do?
Along with learning about cats and cat care from the inspirational speakers, Cat Camp will also be hosting dozens of cat-focused vendors, so be ready to shop! Additionally, there will be a cat adoption station where you can say hi to kitties and even apply to take one home. Oh, and did we mention networking? It's pretty much inevitable when you round up all of New York City's biggest cat lovers and bring them together under one roof.
The official line-up includes special presentations from cat experts, rescuers, and advocates who will speak on a range of topics such as fostering kittens, behavioral issues, cats and social media, special needs animals, and much more. Meet-and-greets with notable cat community celebs include Lil BUB, Hannah Shaw aka Kitten Lady, and the Cat Daddy himself, Jackson Galaxy. There will be breakout workshops with NYC community cat experts and nationally recognized rescue professionals, panels on using social media for feline welfare, a Drag Bingo Fundraiser hosted by Goldie Lox and Ona Louise, and an exhibition area featuring the cutest, coolest, cutting-edge cat gear for both cats and their humans of all ages.
Cat Camp, Penn Pavilion, 401 Seventh Ave., 212-502-8728, catcampnyc.com
Looking for Free Group Planning Services?
Get free advice on planning your group's trip to New York.
RESTAURANTS

Beer hall casual meets craft cocktails with a healthy dose o...

THEATER

The Tony-winning creators of "Ragtime" transport us from the...

SHOPPING

Specializing in the great vineyards of California, France, A...

SIGHTSEEING

Located in Times Square in the heart of New York City, Riple...