Blues and Jazz in New York City This Weekend - October 19-October 21
October 15, 2018 - by CG Directory Editor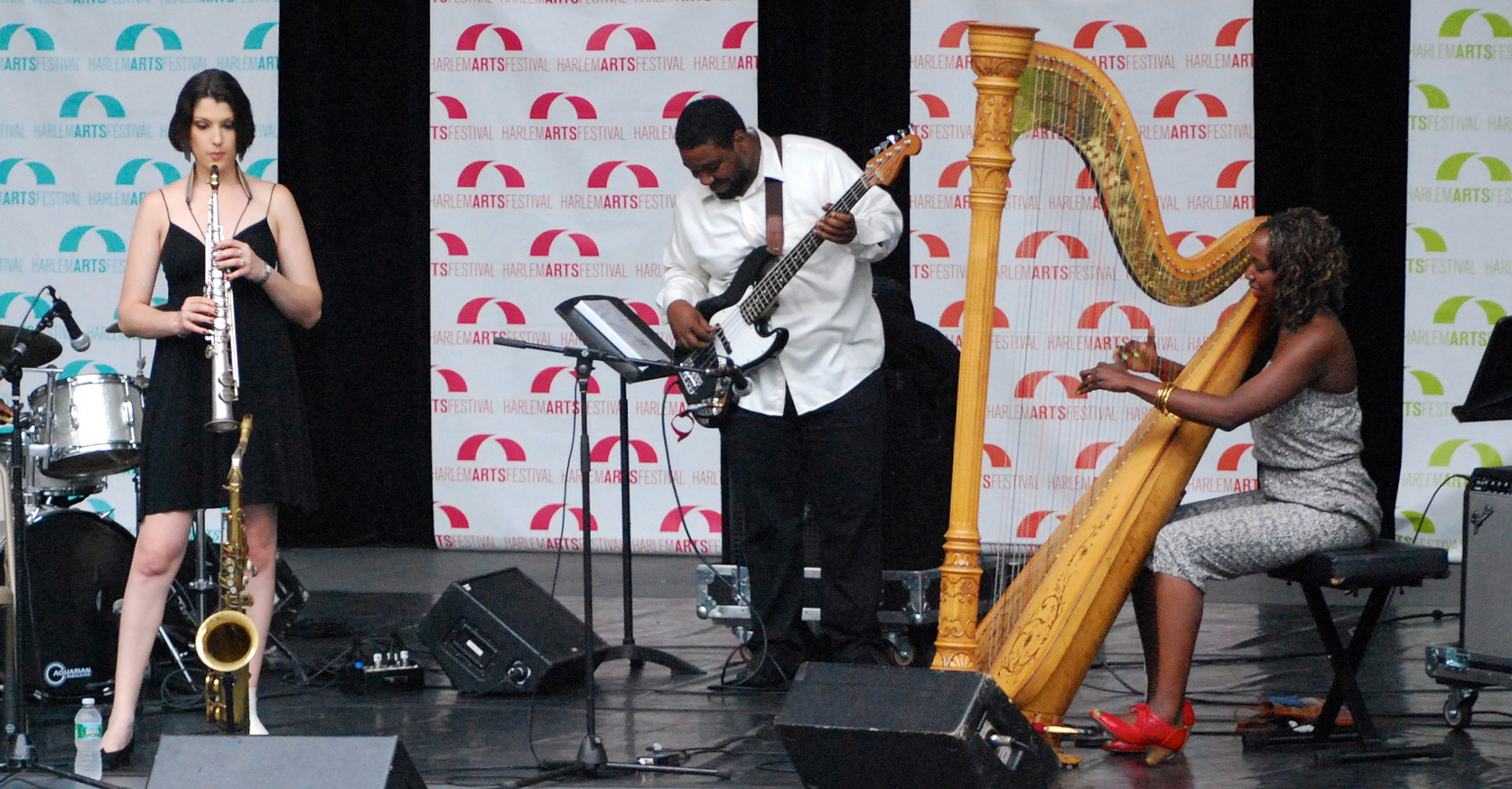 Photo: Nick Amoscato/Flickr

NYC is filled with blues and jazz clubs, and City Guide's got all the best weekend shows in one place. Get your groove at some of New York City's most famed establishments, including the likes of Blue Note Jazz Club, the Jazz Standard, the Village Vanguard and Terra Blues.


J Balvin - Barclays Center
October 20, 2018 - Brooklyn
Multi-platinum, award-winning Colombian superstar and one of the hottest acts in Latin music, J Balvin, is bringing the Vibras Tour Powered by Buchanan's Whisky to Barclays Center on Saturday, October 20! J Balvin has had a phenomenal year from being one of the most-listened to global artists across YouTube and Spotify, to having back-to-back #1 singles with "Mi Gente" and "Machika." As one of the music world's most in-demand collaborators, Balvin has hit songs with Beyoncé, Cardi B, Justin Bieber, Pharrell Williams, Camila Cabello, Nicky Jam, Bad Bunny, Liam Payne and many more - making the Vibras Tour Powered by Buchanan's Whisky a can't miss event for fans ready to hear all of their favorite songs live.
Tito Rojas Tito Nieves Tito Allen - Lehman Center For The Performing Arts
October 20, 2018 - New York
Havana Café and Lehman Center invite you to a special pre-concert reception. ?Best seats in the house! VIP Ticket includes pre-concert wine, beer, Havana Club Rum & hors d'oeuvres reception and best house seats. VIP tickets are listed with other ticket prices for a specific show. VIP members will also receive complimentary tickets throughout next season to select events as a token of our appreciation. ?This will be a great opportunity for us to meet you in person!? The VIP reception will start at 6:30 pm for 8 pm performances and at 2:30 pm for our 4 pm performances and last for one hour. ?Please order your VIP tickets when purchasing tickets to the performances. Sponsored by Havana Café and Havana Club Rum.
Joey Alexander with Strings - Dizzy's Club Coca Cola
Through October 20, 2018 - New York
When pianist Joey Alexander first performed in Rose Theater at age 11, it was a history-making highlight of Jazz at Lincoln Center's 2014 gala. He has since sold out Jazz at Lincoln Center's Appel Room and Dizzy's Club Coca-Cola, and now, at age 15, he returns to our largest stage as a headliner. Following multiple Grammy Award nominations, a 60 Minutes feature, performances at top international festivals, and universal critical acclaim, this young virtuoso continues to challenge himself and expand his artistry. That passion will be felt tonight as Alexander performs original compositions and his favorite jazz classics in solo, duo, and trio settings—as well as with a string section for the first time at Jazz at Lincoln Center. The string parts will be written and conducted by Grammy Award–winning composer and arranger Richard DeRosa. A master craftsman, DeRosa has arranged for Glenn Miller, Stephen Sondheim, the Chicago Orchestra, New York Pops, and dozens more. DeRosa also recently co-wrote arrangements for the Jazz at Lincoln Center Orchestra with Wynton Marsalis' Leonard Bernstein at 100 concerts. With DeRosa's brilliant contributions, Alexander joins a celebrated line... (read more)
Looking for Free Group Planning Services?
Get free advice on planning your group's trip to New York.
MORE Activity Planner ARTICLES
RESTAURANTS

Beloved midtown spot takes inspiration from local tradition,...

THEATER

In a heartbeat, 38 planes with 6,579 passengers were strand...

SHOPPING

The sweetest experience in Times Square!...

SIGHTSEEING

Located in Times Square in the heart of New York City, Riple...