OPEN LOOP New York
Inside Scoop: OPEN LOOP New York
OPEN LOOP New York is the Big Apple's newest and most exciting sightseeing bus tour offering. A new fleet of double-decker buses shows you the best of New York City, and gives you the flexibility to "hop on hop off"at 40 different stops on both Uptown and Downtown tours, sightseeing at your own pace. The All Loops ticket includes the Night Tour, where you can enjoy the best views of the Manhattan skyline. You'll see and experience New York's most important sights: from the Empire State Building to the Brooklyn Bridge, from Times Square and Broadway theatres to Central Park and the Metropolitan Museum of Art, and so much more! There's even a Brooklyn tour, new for 2017, with hop-on, hop-off convenience. City Guide readers can enjoy a special discount: 5% off, plus $5 off!
OPEN LOOP New York Photos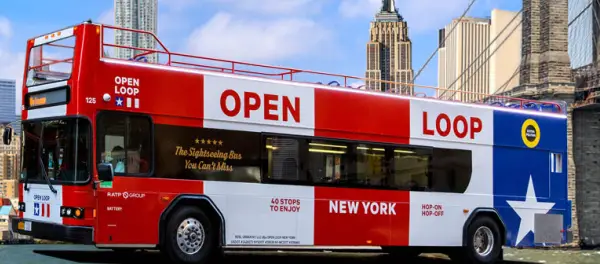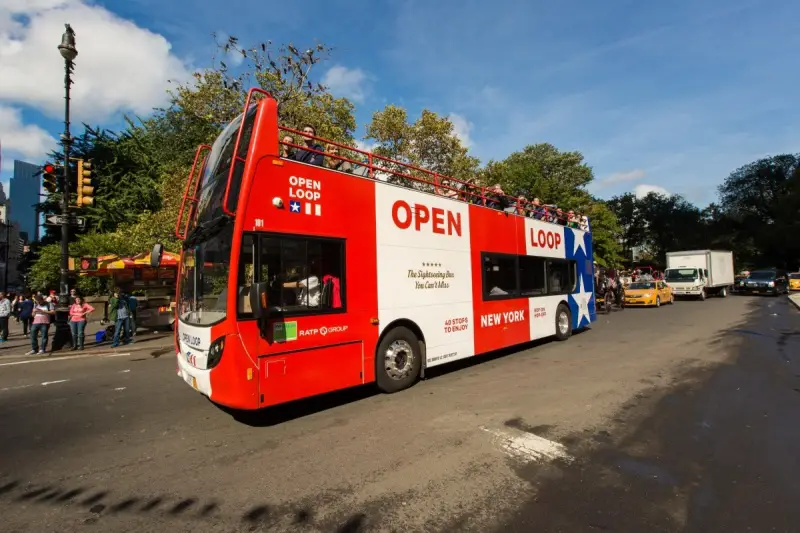 Looking for Group Tickets of 12 or More?
Got a group headed to New York? City Guide provides free expert planning assistance and buying services-just complete the quick form below.