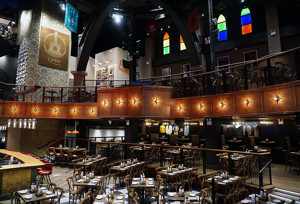 1604 Broadway (btw. 48th & 49th Sts.)
Opry City Stage is New York's home for country music and culture, with good food and good times rooted in the South and served up in Times Square. Throughout the venue's four floors, guests enjoy the sights and sounds of Nashville's Grand Ole Opry, including a broad range of live country music played all day, never-before-seen artifacts from the Opry Archives, and more.
254 W. 72nd St. (btw. Broadway & West End Ave.)
Presenting a fresh alternative to the mundane, Ashford & Simpson's Sugar Bar is an intimate, full-service restaurant, showcasing local and international talent. Performances run from R&B/soul to to jazz to Caribbean to traditional African rhythms.