1221 Sixth Ave. (on 48th St.)
Entering a Zibetto Espresso Bar should feel like walking into any small café from Trieste to Milano.
1501 Broadway
Rock your senses with tantalizing food and drinks and an awe-inspiring rock memorabilia collection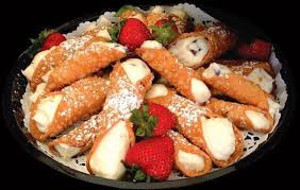 148 Mulberry St. (Grand St.)
Since 1973, a must stop in Little Italy! Home of New York's Award-Winning Cannoli!